A police standoff is in progress on the 400 block of Lyon between Hayes and Grove, as initial reports indicate that a man, possibly armed, has barricaded himself in a building.
[Update: From a police spokesperson at 11:16pm tonight "At approximately 10:40pm, the subject inside the residence on the 400 Block of Lyon St, responded to a police loud speaker. The 44 year old male met officers at the front door. He was detained without incident and taken to a local hospital for evaluation. Officers are still on scene completing the investigation. Streets are expected to re-open by midnight."]
Multiple tipsters have alerted us to an unfolding drama in NoPa which has closed streets in a 2-block radius and rerouted the 21-Hayes.
Tipster Ralph R. wrote in with the initial word:
"A man with a gun seen on Lyon between Hayes and McAllister. Police have the block cordoned off at Lyon and Hayes. Multiple police cars in the vicinity."
.@SFPD confirms suspect barricaded in a home near Hayes and Lyon. Two block radius closed to traffic. 21-Hayes rerouted around the area.

— Kale Williams (@sfkale) March 31, 2015
Cops responded to potentially suicidal man on 400 blk of Lyon. Out of caution, called in negotiator and tactical team, per @SFPD.

— Kale Williams (@sfkale) March 31, 2015
SFCitizen sent along the following photos from the scene of the unfolding incident: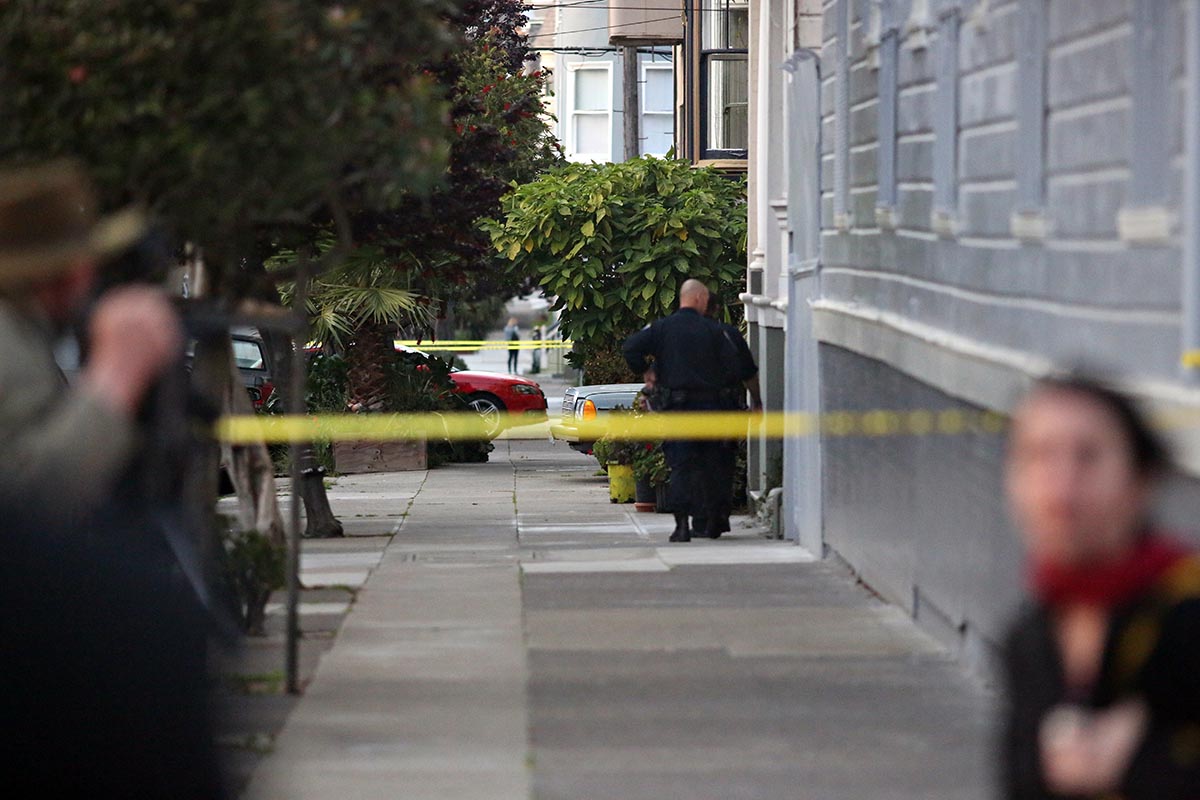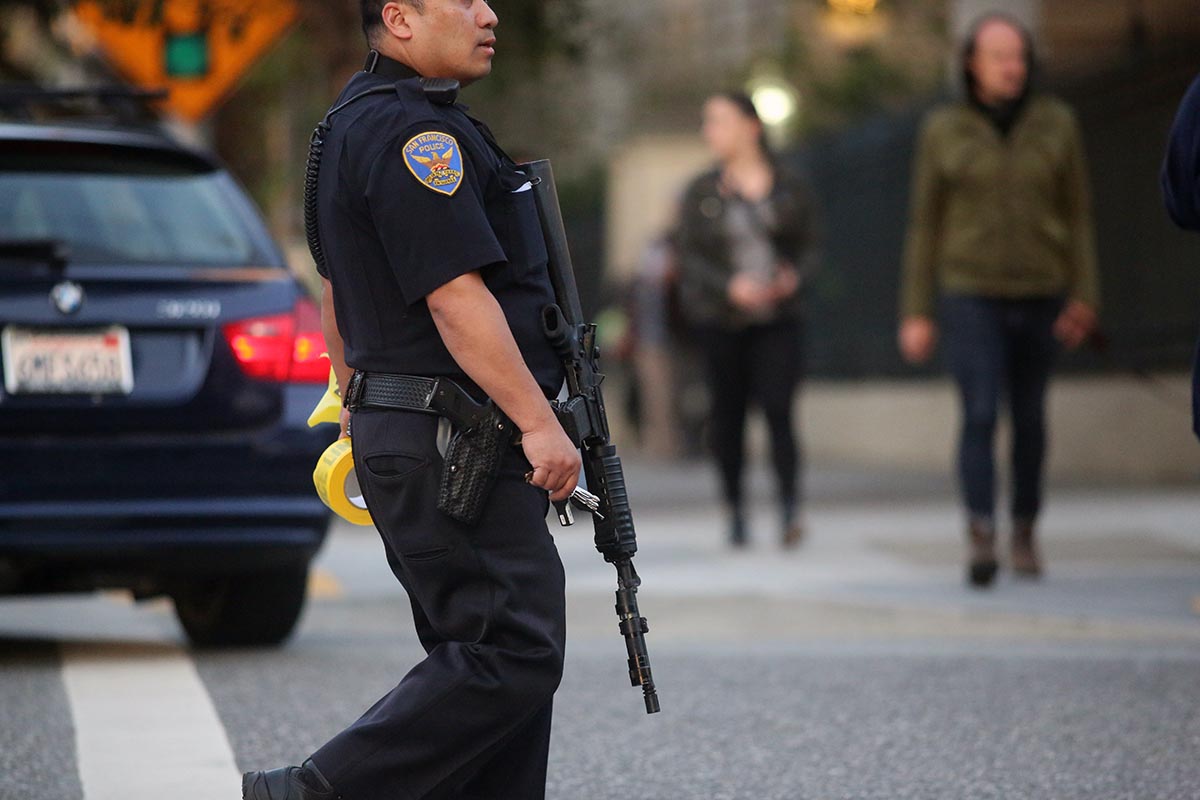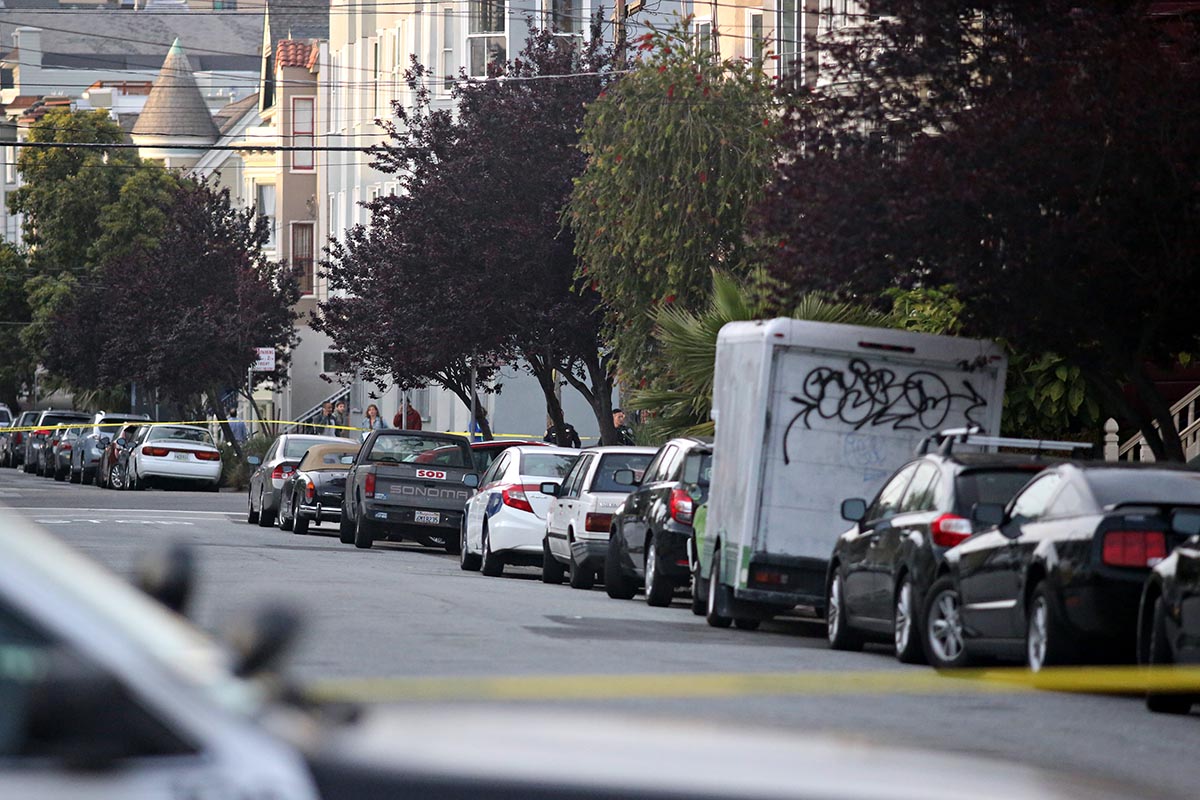 Update, 9:45pm: SFPD officers are in the process of escorting residents across police lines to their homes on Hayes Street. SFGate reports that police have called in a hostage negotiator and tactical team to open lines of communication with the man, who may be suicidal.
Update, 4/3: Park Station shared more on the incident in its monthly newsletter. This report comes penned by Lt. Chris Creed:
"On Monday, March 30th at about 1820 hrs, a worried and frantic wife called 911 telling the dispatcher that her husband had threatened to kill himself by his own hand, or even to "let the officers shoot him." Park Station night watch Officers Cacatian and Jiswari arrived with a minute and a half and made contact with the wife in front of the apartment she shares with her upset husband. Park Station night watch supervisor Sgt Pilar Torres also arrived very quickly and learned from the wife that her husband had threatened to shoot himself and had threatened to shoot himself if he saw any police officers. Headquarter through computer research had determined that the husband had at least two firearms registered to him in his name. Specialists (Specs for short), Hostage Negotiator Team (HNT), and other officers who are highly trained to interact with suicidal persons."
"After HNT had gotten close enough to the front door of the of husband's apartment, the HNT was able to establish verbal contact with the husband by using a loud speaker. After a short period of discussion and negotiation with the husband, he surrendered himself peacefully to the police. The husband was then taken to SFGH Psych emergency for a thorough mental health examination. A subsequent search of the apartment by Park Station officers recovered two hand guns. One of the guns was found in a carved out Stephen King hardback book."
Thanks to tipsters Ralph R., Zoe C., Rosie M. and SFCitizen.