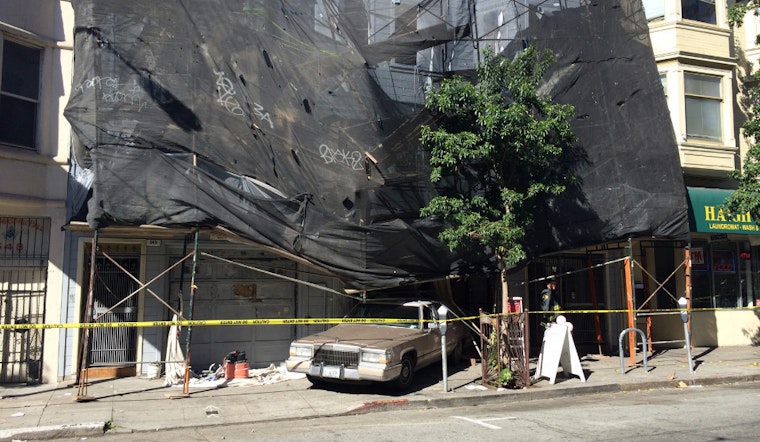 Published on March 06, 2015
The 500-block of Haight Street has closed to through traffic this afternoon as firefighters, police and bystanders gather at the site of a bizarre incident.
Witnesses say that a champagne-colored sedan backed into Silky Touch, the nail salon at 544 Haight St., and damaged scaffolding that now threatens to crumple to the ground. Tipster @Ceeny first alerted us to the incident at 2:19pm:
Ever feel like bad shit it happening all around you? @HoodlineSF pic.twitter.com/9TkcYd2vGC

— CEENY (KEY-NEE) (@ceeny) March 6, 2015
The vehicle is still wedged under the scaffolding, although the car's driver emerged uninjured. Emergency personnel are currently trying to figure out a strategy for stabilizing the scaffolding and extracting the vehicle.
We'll update this post with any new details we learn about the incident, including how the car managed to get up on the sidewalk in the first place. If you saw what happened, let us know in the comments.
Shit is bananas in the Lower Haight. Car backs up into silky touch nail salon, scaffolding about to collapse. pic.twitter.com/5pjJ5KhcI7

— Devon Chulick (@DevonChulick) March 6, 2015
Whoops. Car backs up right into a building in Lower Haight pic.twitter.com/gF7KbtcVal

— Deniz Gültekin (@denizg) March 6, 2015
Update, 3:25pm: Tipster Sasha C. snapped the following photo of crews dismantling the scaffolding, and notes that there's now a line of at least four eastbound Muni buses lined up at the intersection of Haight and Steiner.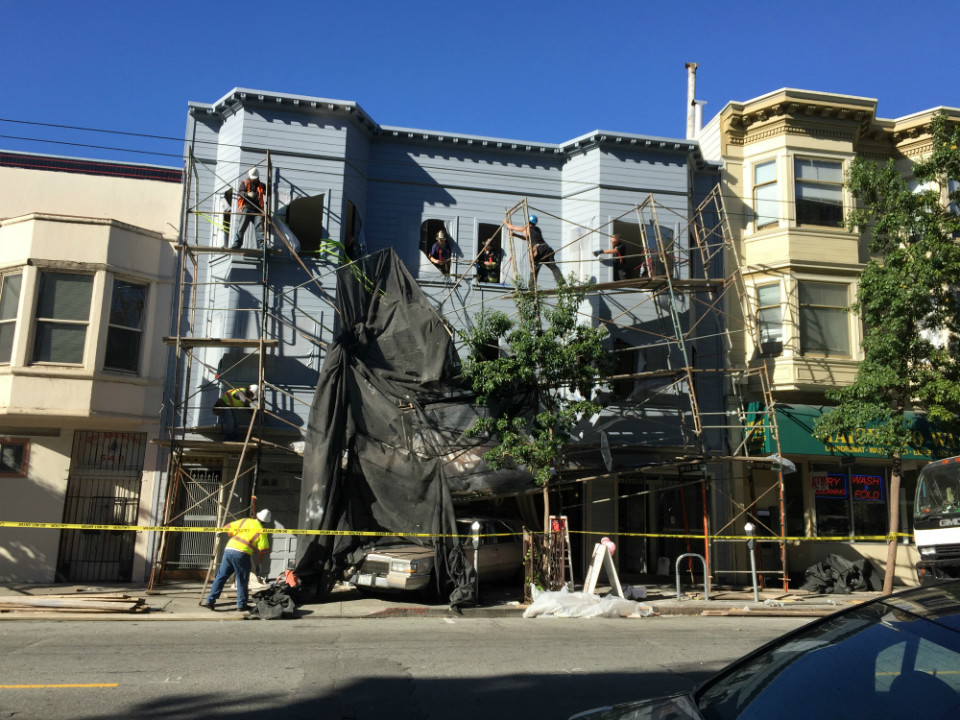 And here's the inside view from reader Liberty Harris.