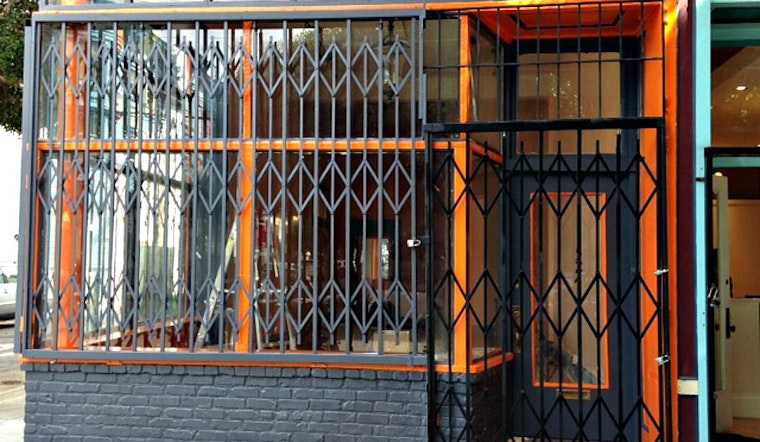 Published on March 23, 2015
It wasn't that long ago that we shared the news that Nosa Ria, the Spanish foods purveyor on Fell and Laguna, had shut its doors. In December, the store was stripped of its unique selections that included Iberian specialities like jamón, chorizo, cheese and olive oil.
As it happens, Hayes Valley residents won't have to wait long for another European food shop to make its way to the neighborhood. "Flavour Shop", a self-proclaimed "hard-to-find speciality foods" outlet, according to co-owner Mert Civan, will replace the former African Outlet at 524 Octavia St. this spring.
The specialty shop will feature gourmet food items including rare spices, olive oil, balsamic vinegars, spreads, domestic and international cheeses, gourmet pasta selections, and more.
According to Civan, Flavour Shop will work with local farms as well as regional Mediterranean importers to stock the shop with these select goods. The team at Flavour Shop officially signed a lease on the space earlier in 2015, and have been in the midst of a serious facelift since then.
The Flavour Shop team, which includes Civan and partner Stephanie Valentino, is hard at work to reenergize the 400-square-foot unit to get ready for an expected late April or early May opening. If you've strolled past the space in recent weeks, you've probably noticed a newly-painted exterior and interior, and new lighting and flooring have also been installed.
Flavour Shop will replace the much-loved African Outlet, which officially left its outpost on Octavia in August after a $500 rent increase. Shop owners Judah Dwyer and Horgan Edet, who had been in the space since 1994, eventually moved their business to the Bayview neighborhood. According to the African Outlet's Facebook page, as of March the team is still slowly settling into their new space and has flexible hours from 1pm-6pm.
Look for Flavour Shop to officially open its doors later this spring, if all goes according to plan.