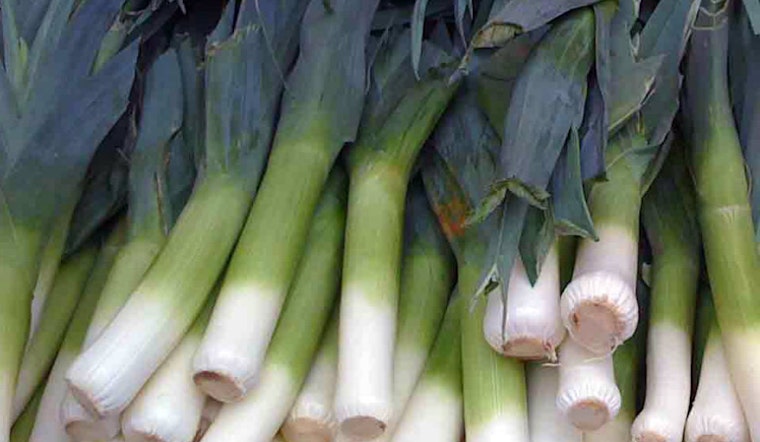 Published on March 18, 2015
The results of last month's survey on the Upper Haight Farmers Market are in, and the market is shaping up accordingly.
The survey, formulated by Ted Loewenberg from the Haight Ashbury Improvement Association (the organization that originally campaigned for the farmers market's presence in the 'hood), sought to identify the reasons for a gradual decline in attendance over the last two years.
2015 will mark the fifth year that the Pacific Coast Farmers Market Association's Upper Haight farmers market at Waller and Stanyan has been in place. Loewenberg and then-market manager Ashley Weidman cited a drop in attendance during 2014 as the basis for concern.
Weidman said at the time that the association was continuing to make the market something that attracted and served locals, even in the face of other weekday city farmers markets and the Whole Foods grocery store a block away.
Despite some identified shortcomings in the survey's scope and format, it appears that the information gleaned was helpful to PCFMA in re-tooling the market, which over the last couple of years had increasingly featured prepared foods.
According to Alyssia Plata of PCFMA, the market will be dropping back its scheduled opening date from April 1st to April 15th in order to secure more of the kinds of vendors people are looking for, and to lock in a more robust roster of farms.
The key upshot of the survey results, said market manager Jorge Vega, was that the Haight needed more vendors, and a bigger focus on fresh fruits and vegetables, flowers, and sustainably-raised meats. This is what PCFMA is focusing on with the market's 2015 reopening.
Some of this year's vendors will include Wholeness Farms, Gauchito Hill Farm, Aztec Dahlias (in June), Fly Girl Farm, Blue House Farm, L&M Farms (grass fed beef), Rainbow Orchards, Schetewitz Family Farms, Tomatero Organic Farm, Cipponeri Family Farms, and Triple Delight Blueberries. Per the survey results, vendors will be featuring fresh vegetables and fruits, stone and winter fruits, apples and apple cider, and nuts.
The Upper Haight market will open April 15th, and will run every Wednesday from 3pm to 7pm up to and including the closing date of October 28th.