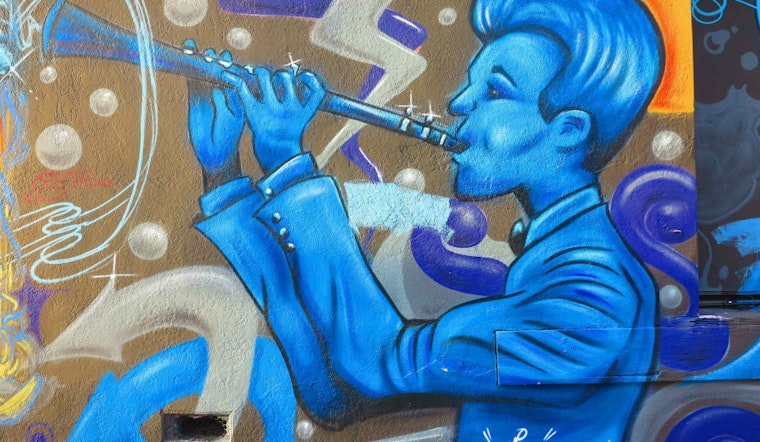 Published on March 25, 2015
The corner store (and/or liquor store) is a neighborhood staple. It's where you go after work to get the little things you don't need from a full grocery store, you know the guys behind the counter, and sometimes, you can buy on credit (if you're good for it).
What's more, everyone has their store, and more often than not, you'll hear folks talk about their friendly corner bodega with fierce loyalty.

Many store owners invite local artists to grace their building exteriors with elaborate street art, both in an effort to abate graffiti, and just to spruce up the neighborhood in general.
In honor of a few of the shopkeepers in the neighborhood, we've compiled some images of our favorite convenience store murals on and around Divisadero (plus one notable NoPa laundromat). Enjoy!
1. Oak Fair Market, 999 Oak St.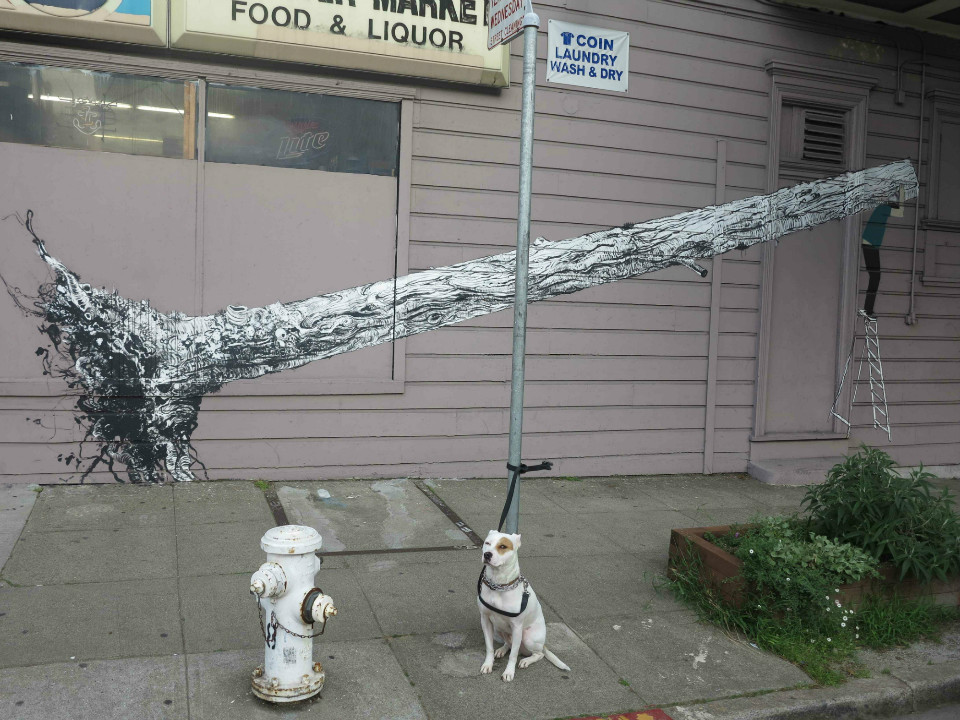 Dog not included.

2. Save-More Market, 1598 McAllister St.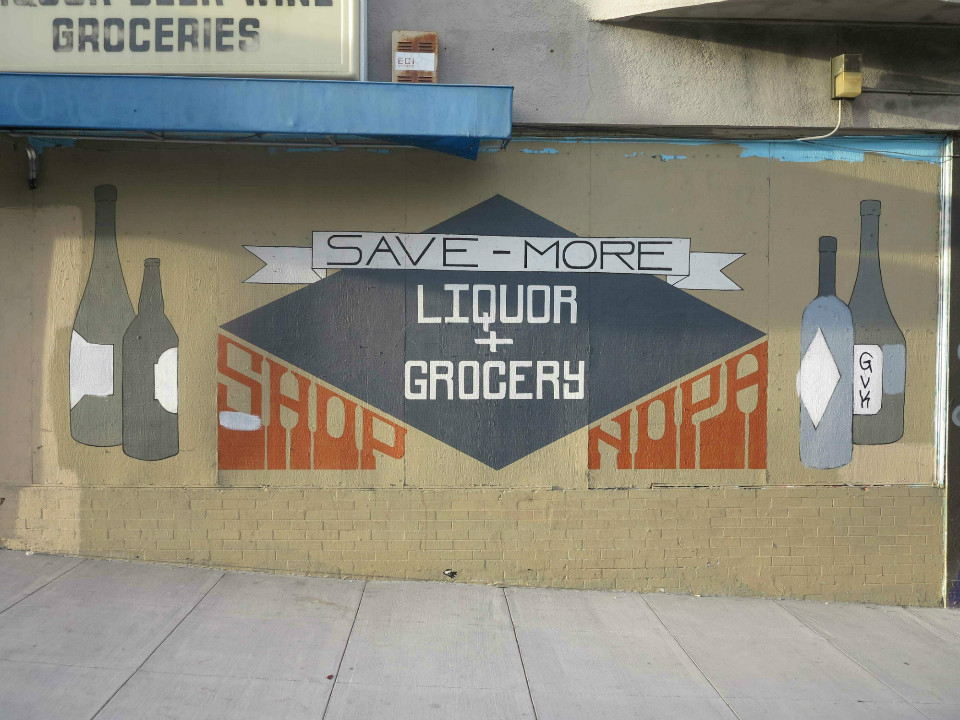 The simplicity here is righteous, and the font in "SHOP NOPA" harkens back to an earlier time in San Francisco history.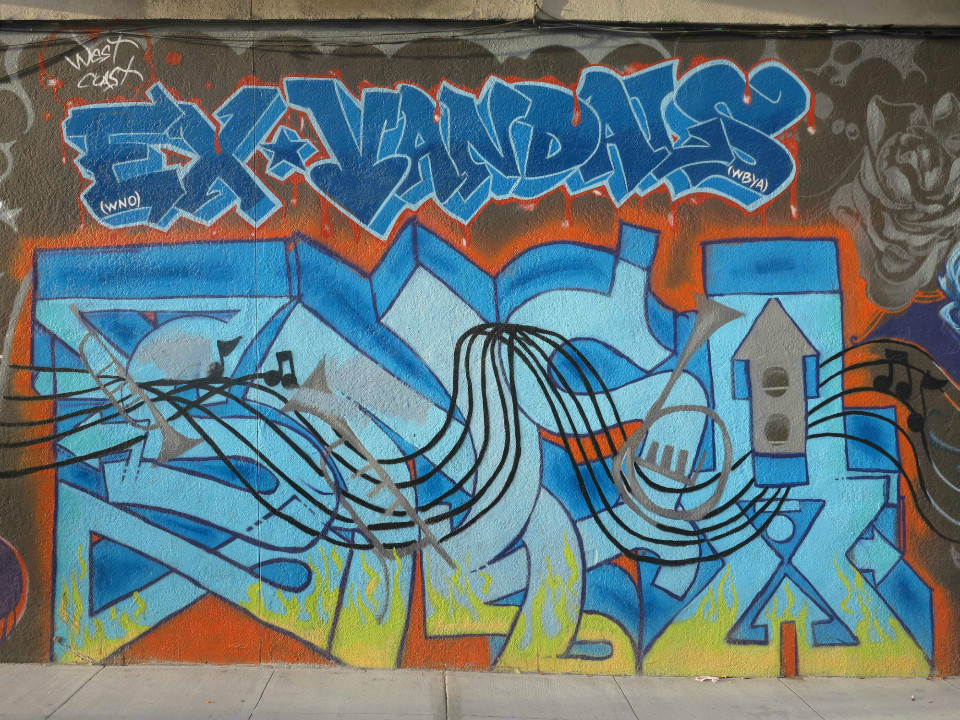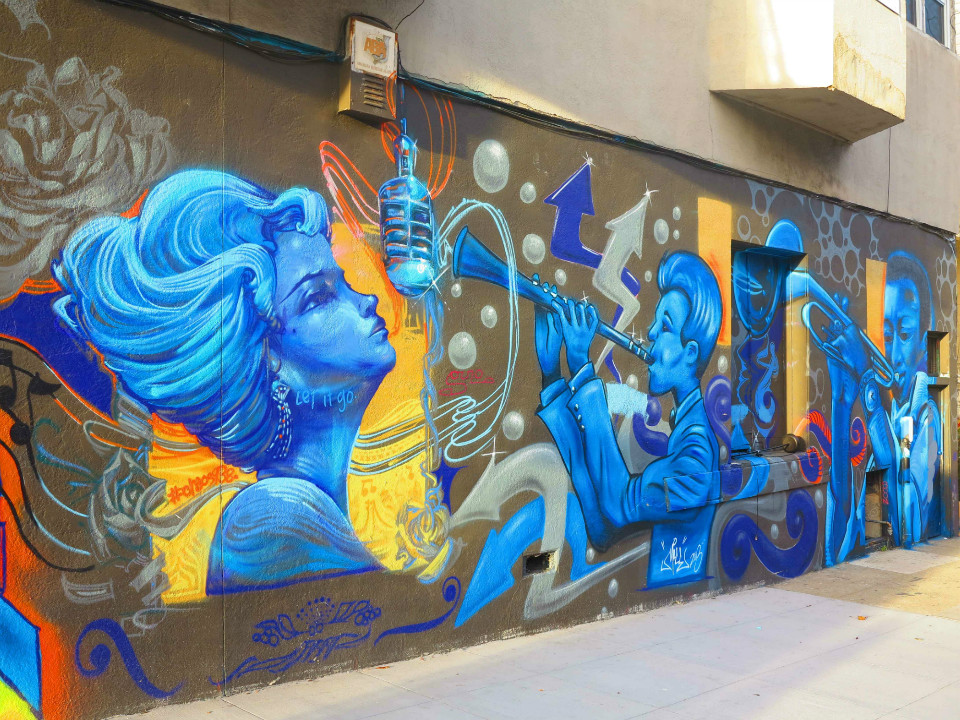 Pictured above are two parts to the same mural, which is clearly a tribute to Divisadero's former status as a hub for jazz and soul music. The detail from the title image is from this same piece.
3. Transfer Market, 861 Divisadero St.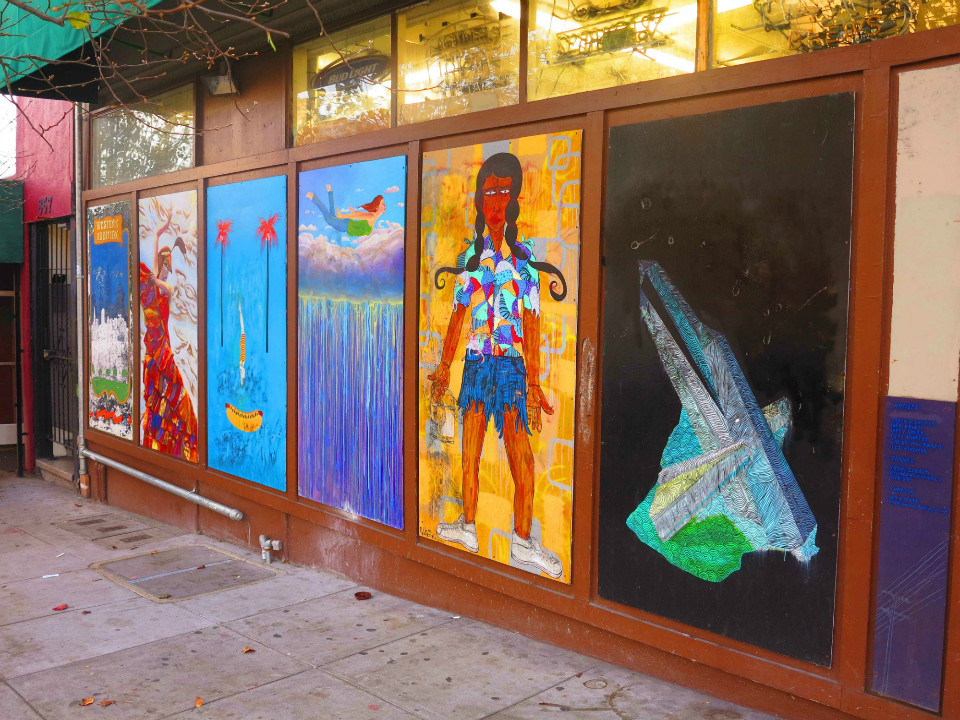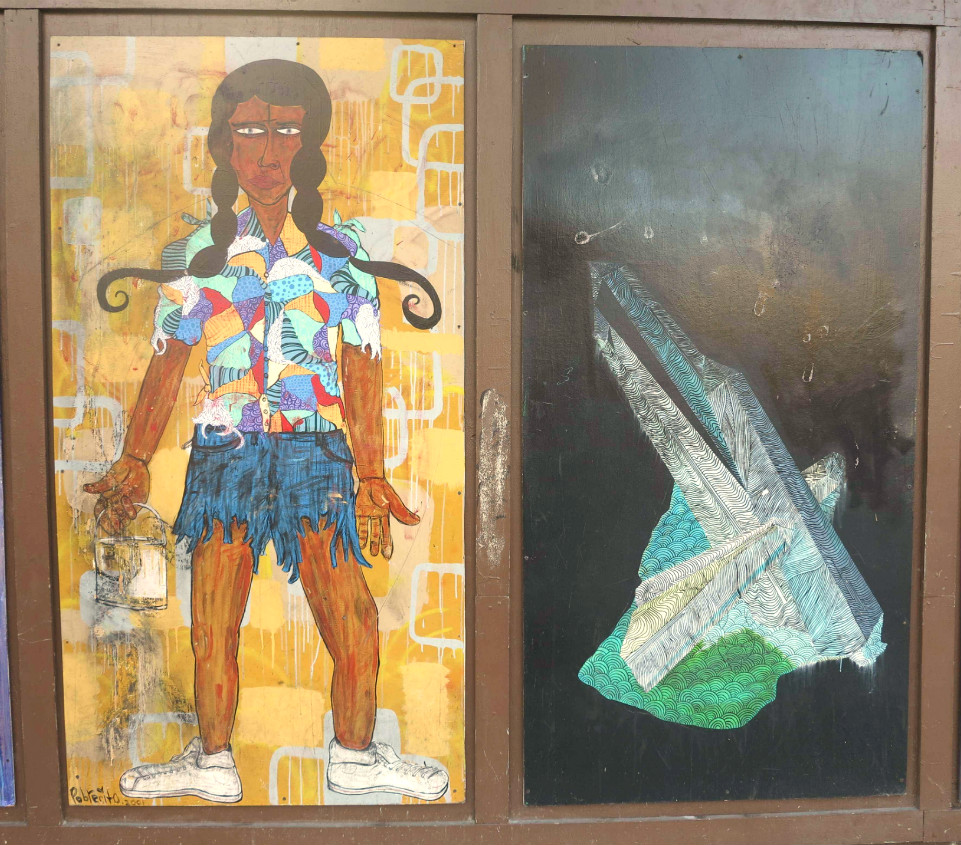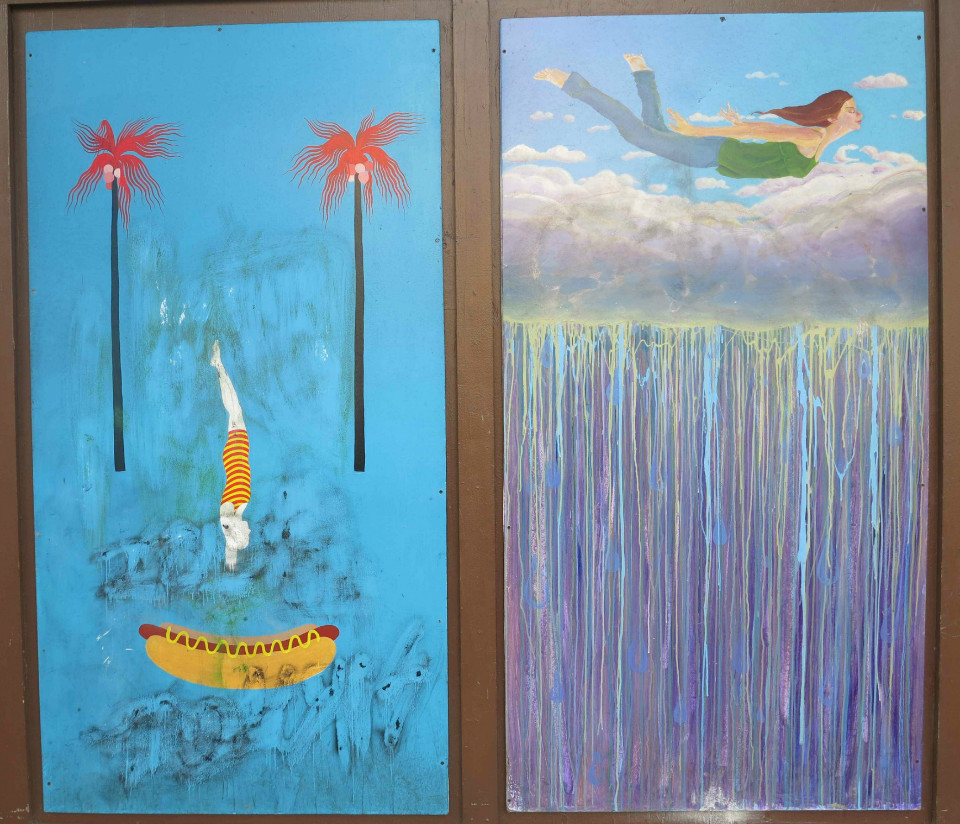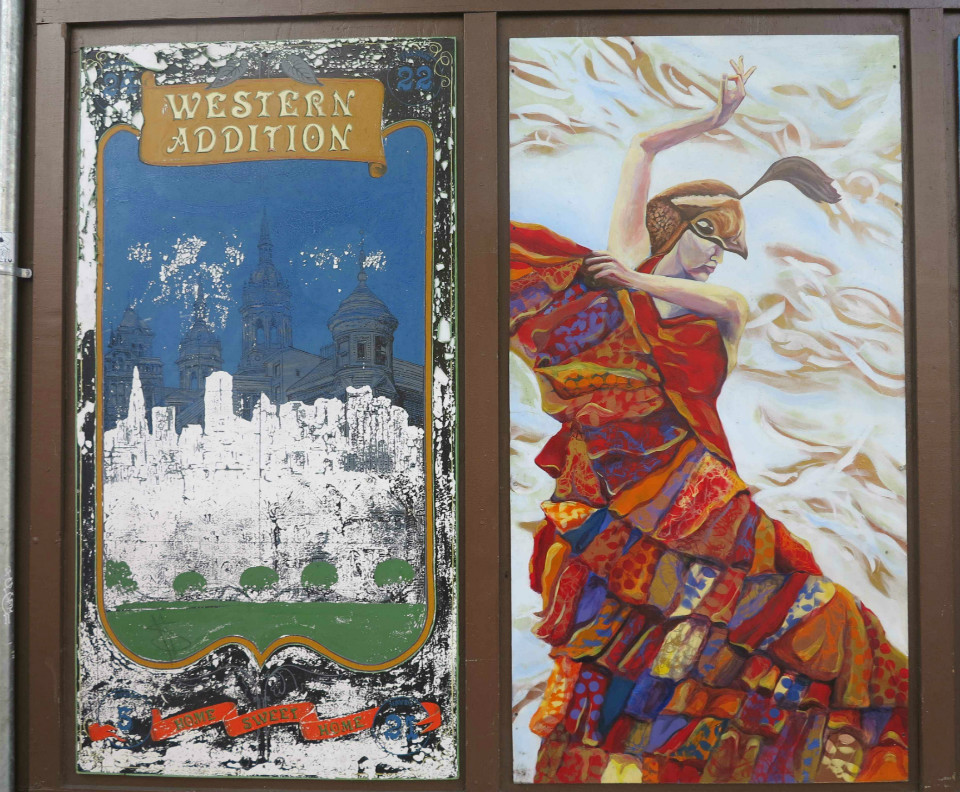 Six very different images on one store, each with their own character, welcome passengers as they get on and off the 5-Fulton.
4. Get The Funk Out, 1901 McAllister St.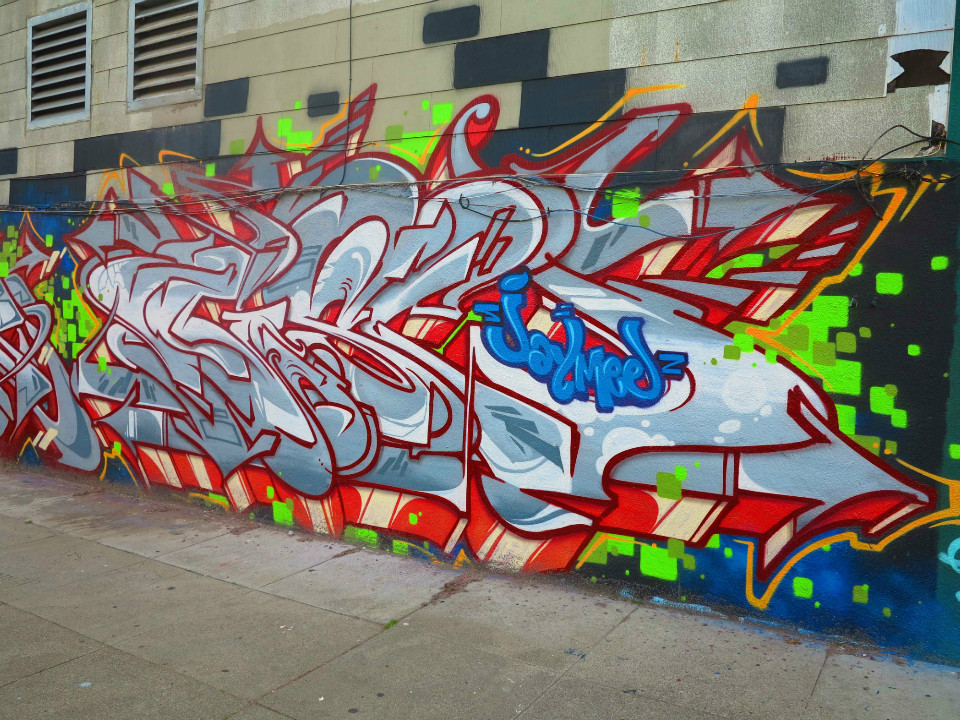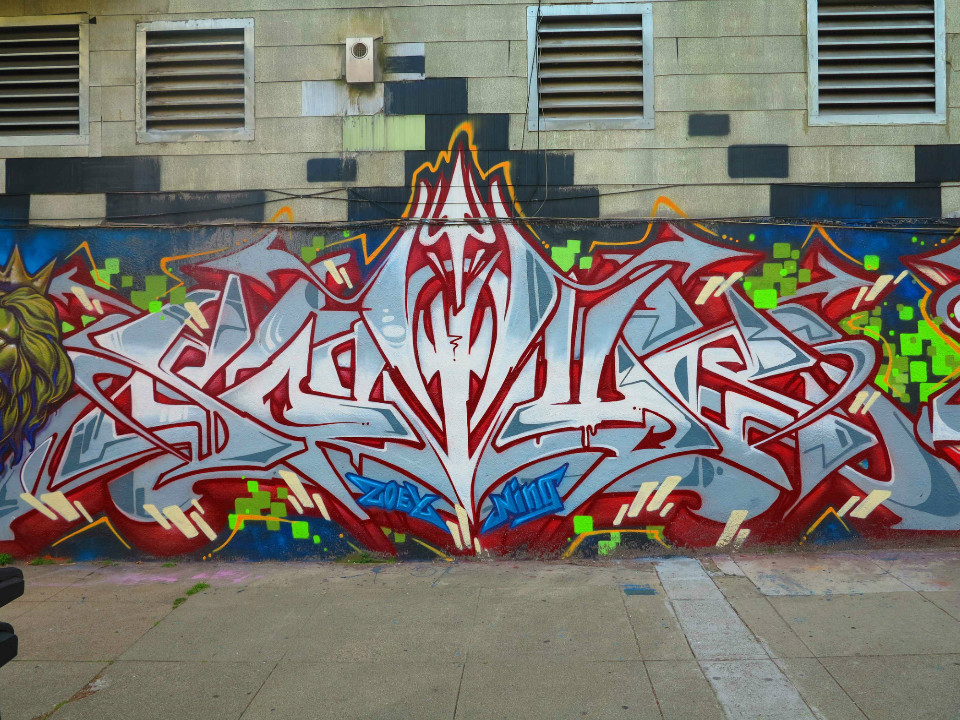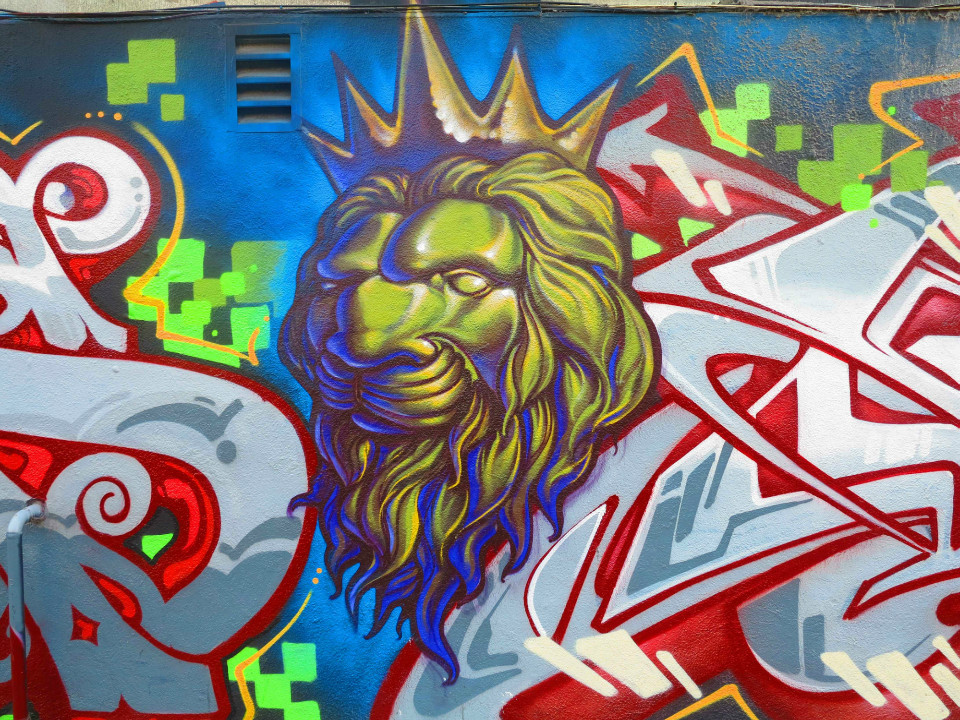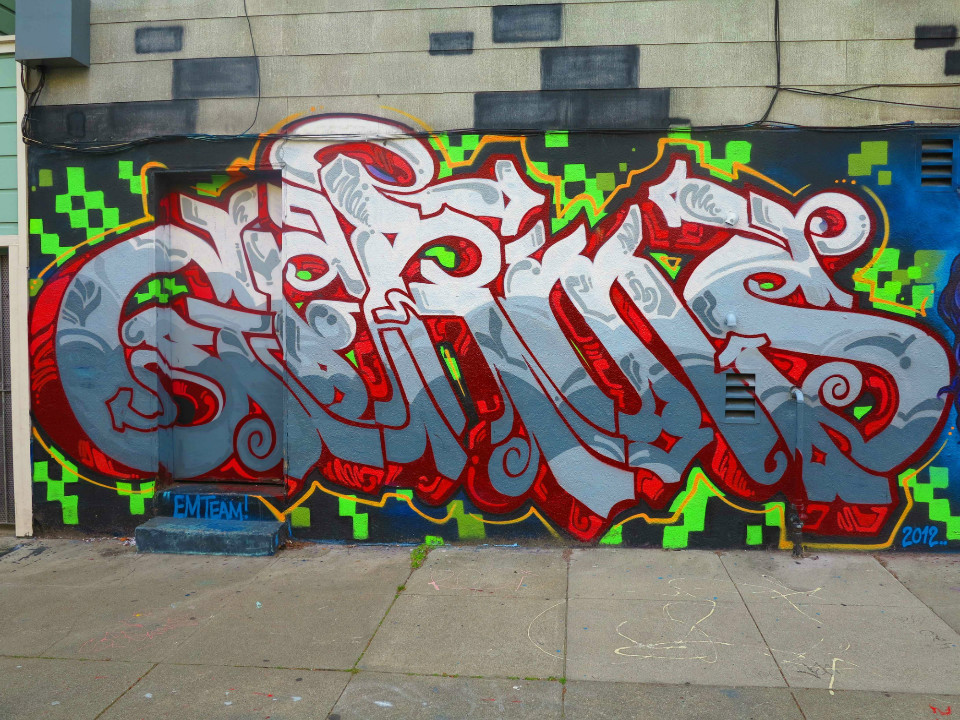 As promised, we're including a laundromat in our corner store mural roundup because, well, look at this thing. Also, if you think about it, people are just as loyal to their laundromats as they are to their corner stores, usually favoring the one closest to their homes.
5. Nimer's Market, 1601 Fulton St.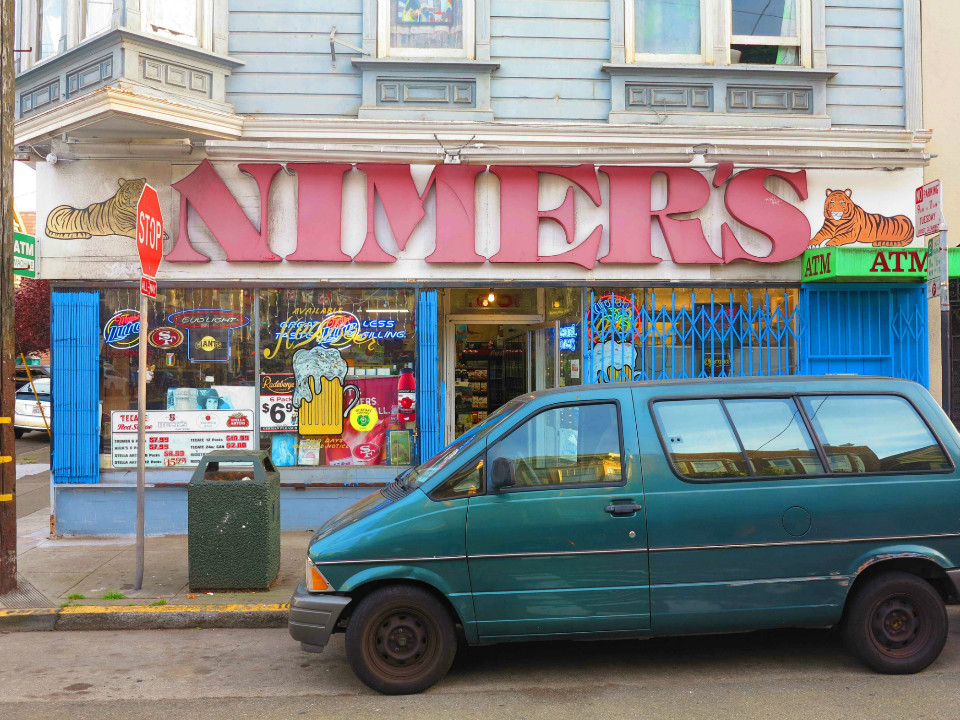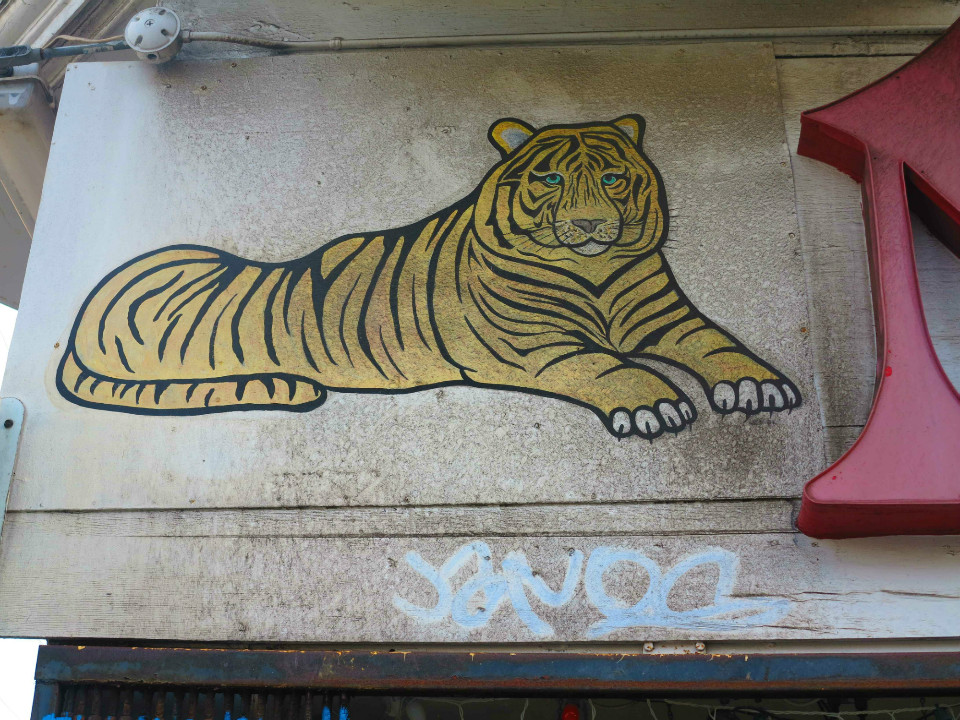 The lettering and the tigers guarding this store's mascot are a classic neighborhood fixture. If the store sold t-shirts, it might make a killing.
6. Parkside Market, 1600 Hayes St.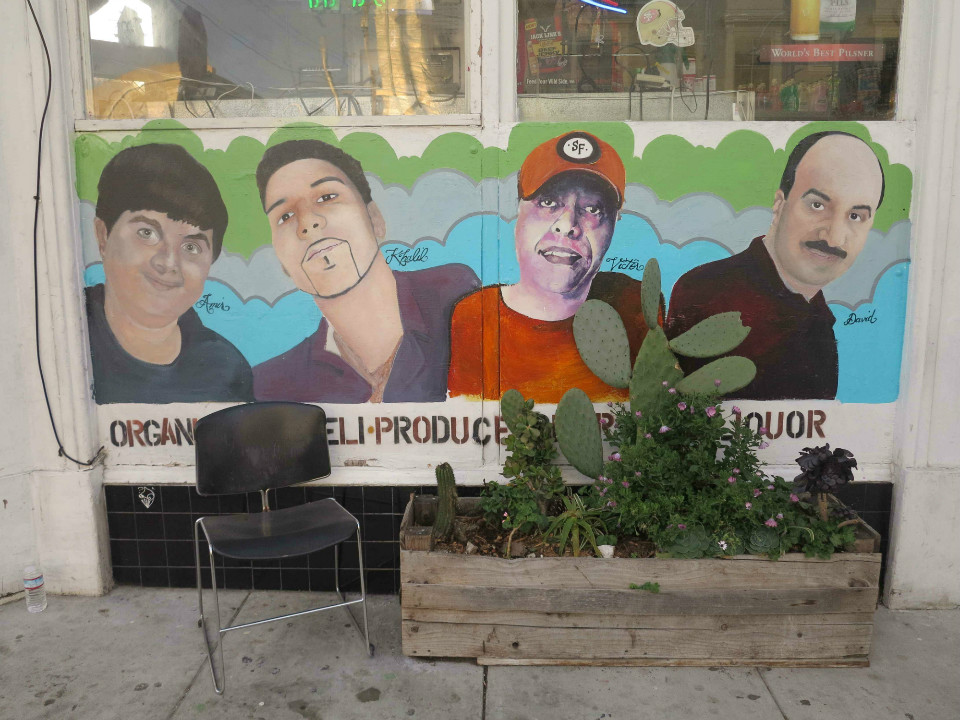 This mural depicts the Habash family, proprietors of Parkside Market and stewards of the neighborhood. Stop by sometime for a sandwich.
We were unable to get consistent answers as to the identity of the artists behind these murals, so if you know who's responsible for some of this neighborhood artwork, or we left out your favorite local corner store art, let us know in the comments.