For seven years, O-Toro Sushi has called 205 Oak St. home. Its popular Japanese fare draws crowds, and even on a weeknight there's often a 30-minute wait for a table. Soon, patrons will be able to enjoy more space, as O-Toro plans to vacate its Oak Street location in favor of the larger Gough Street space currently occupied by Bai Thong Thai.
O-Toro owner Jimmy Shen told us that he'd been looking to expand for a while. When the Thai location was put on the market down the street, he jumped at the chance to move into a bigger space in the same neighborhood. The new location is close enough that O-Toro should be able to keep its regular neighborhood clientele.
And yes, O-Toro's beloved sushi chef Fukuji Sugai will be taking his 30 years of experience to the new locale, where adventurous sushi fans will still be able to enjoy his omakase (chef's choice) and more.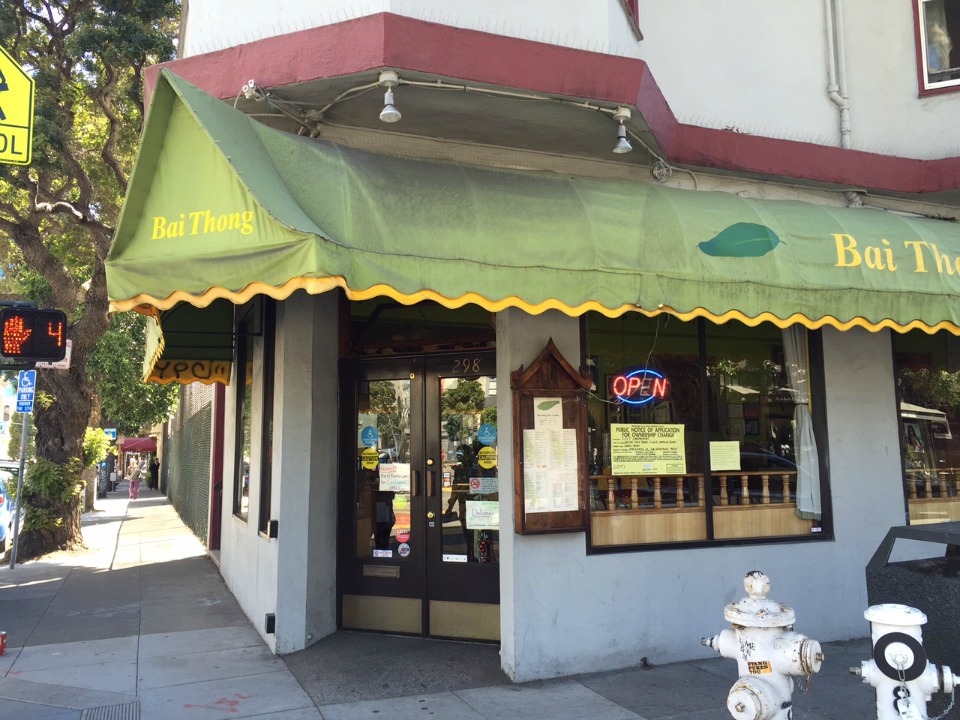 (Photo: Nuala Sawyer / Hoodline)
As for Bai Thong Thai, a sign the window confirms a change in ownership, and both O-Toro and a Bai Thong employee confirm that the owners of the restaurant, which opened in 2010, are retiring.
There's no word yet on exactly when Bai Thong Thai will close its doors and or O-Toro will move in, but we'll let you know when the transition happens.