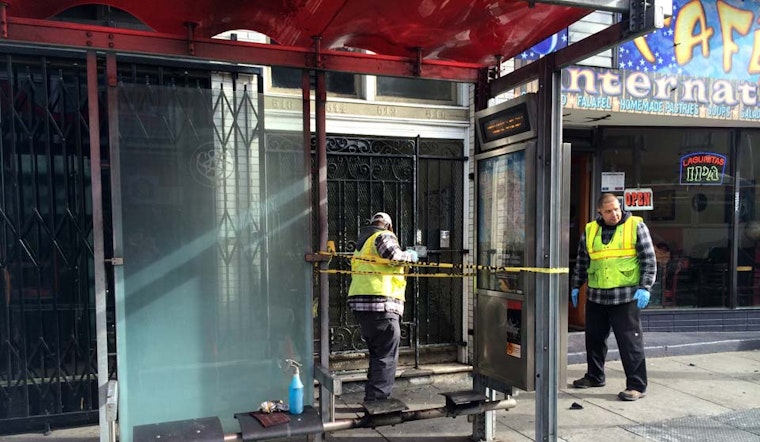 Published on April 08, 2015
In a somewhat bizarre incident, a Muni shelter on the northwest corner of Haight and Fillmore was torched in a fire early this morning.
According to SFPD, the fire at the bus shelter outside Cafe International, which serves lines 6 and 71 (aka the soon-to-be-revived 7-Haight), was reported at 3:20am. Units arrived at the scene to find SFFD crews extinguishing a fire at the shelter. By the time the blaze was doused, two of the shelter's four seats had been melted, and a pane of the rear glass wall had been shattered.
As of 9am this morning, a crew was on the scene cleaning up the debris.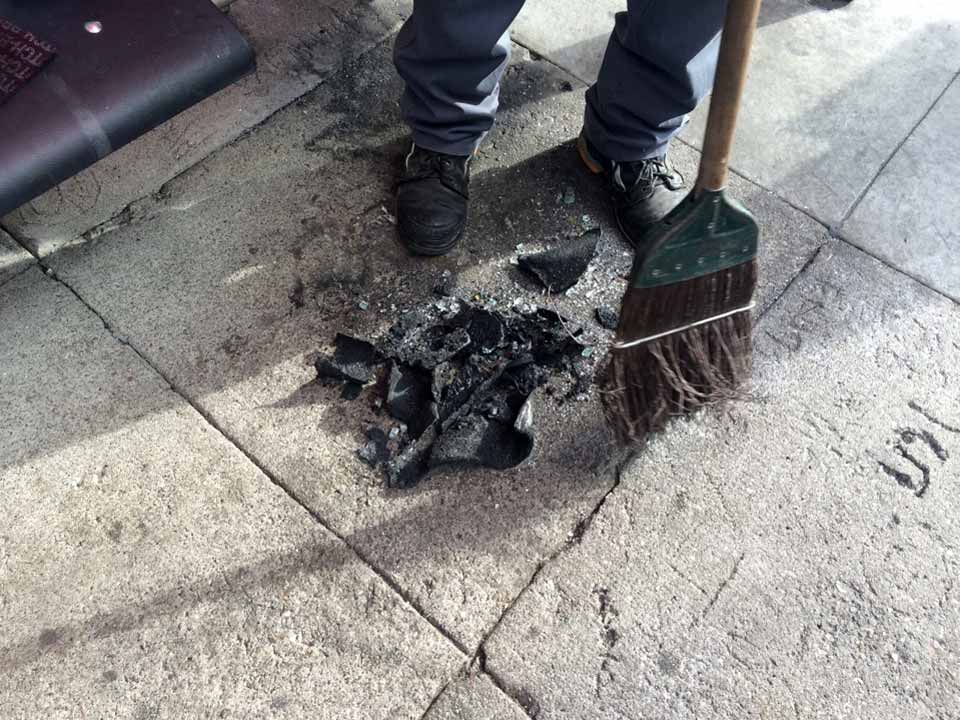 Local Muni shelters are certainly no strangers to drama and vandalism. 
Back in 2011, an American Apparel ad on a shelter at Haight and Pierce was relentlessly tagged with suggestive graffiti week after week, while more recently Muni stops near Alamo Square have seen vandalism with a decidedly anti-tech agenda. 
No word yet on whether any suspects have been identified. We reached out to the SFFD for more details, and learned that the fire started after someone placed paper on top of the shelter's seats and set them alight.