Back in August of last year, we broke the news that KitTea, San Francisco's eagerly-awaited cat cafe concept, was headed to Hayes Valley. Last night, we got a sneak peek at the space, which founder Courtney Hatt says should open in early June, if all goes according to plan.
You may remember early renderings of the space at 96 Gough St., which show a "cat lounge" side of the space—including both table seating (for humans) and cat seating—and a tea lounge area separated from the cats by a glass partition.
At a preview event last night, we got a first look at the space in its final iteration, complete with the first round of KitTea's feline friends.
The entryway and tea lounge side of the space feature minimalist design, an airy feel, and this meditative feline, which can be viewed upon arrival: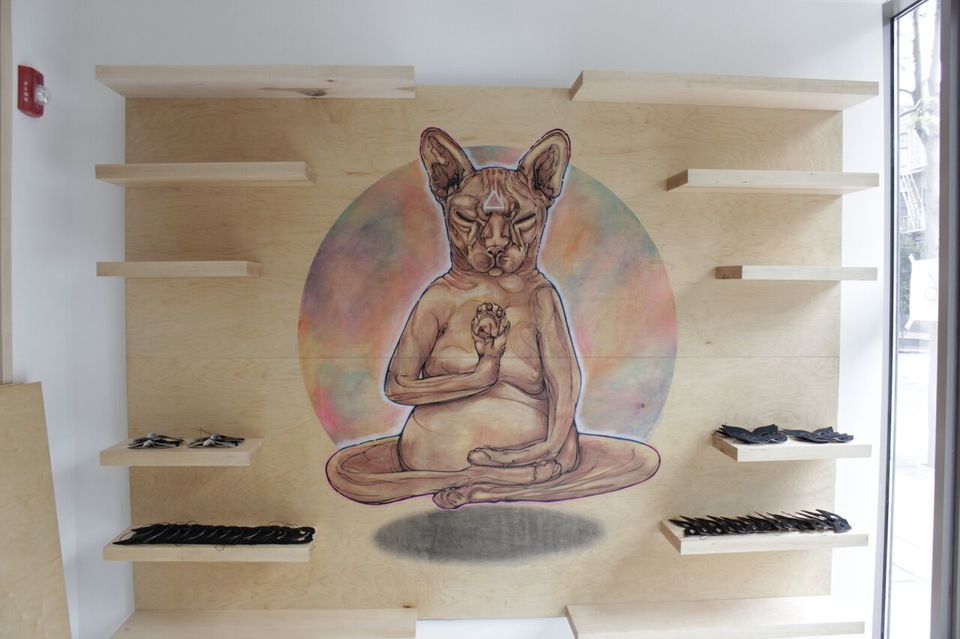 In terms of the food and drink offering, the focus will be on Japanese teas, with some herbal and Chinese brews as well, according to Oli Oldaker, a partner in the business and its official "tea connoisseur." 
Lisa Tsubouchi, who co-founded the KitTea alongside Hatt, is behind the snack menu, and says that KitTea will source french macarons, cookies, quiches and bars from local outfit Native Baking.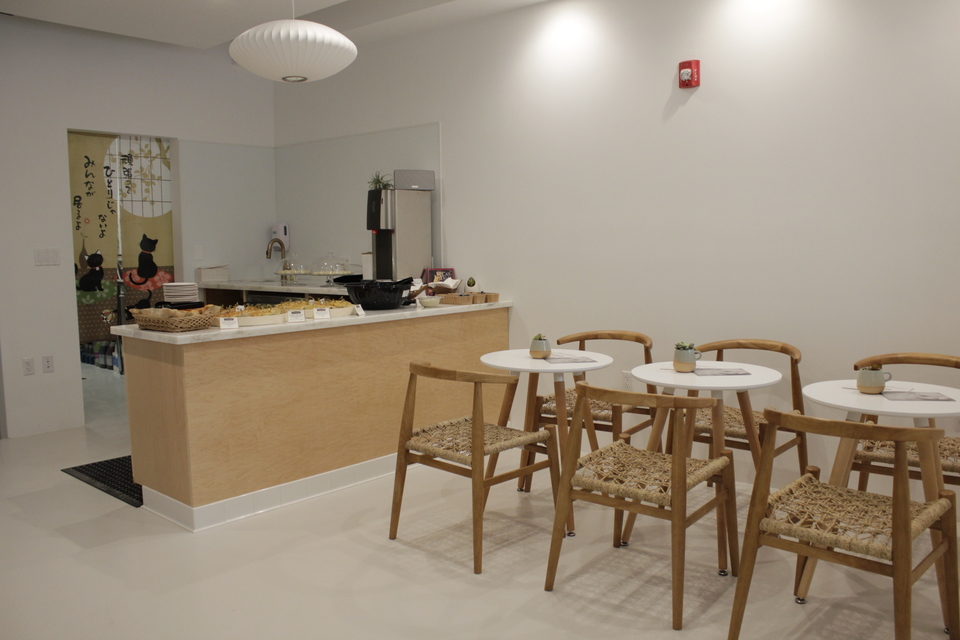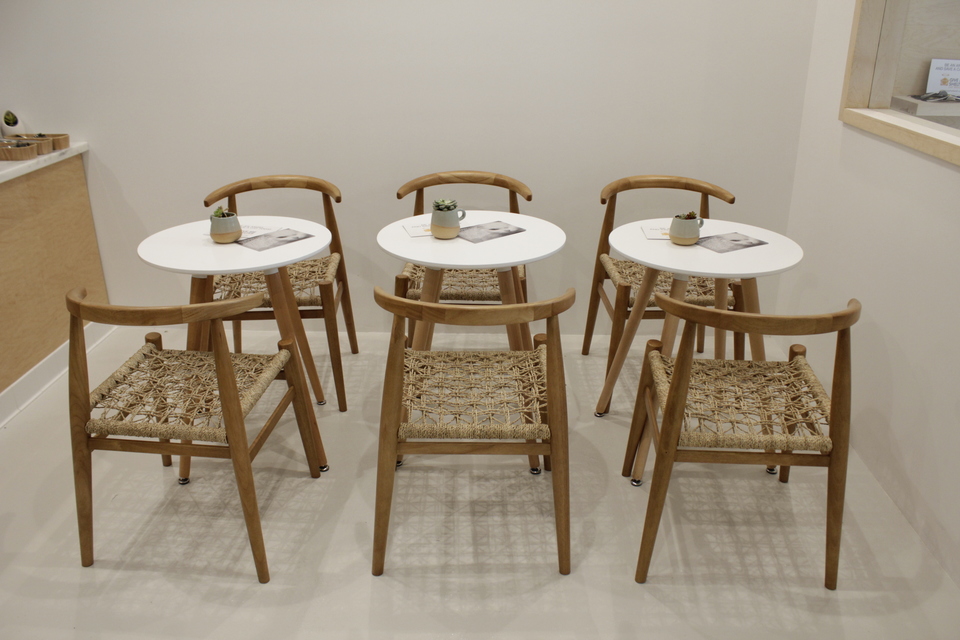 On the cat lounge side of things, table and bench seating are available for human patrons, who can take their teas and snacks into the cat area if desired. Though the wall-mounted cat track has yet to be installed, plenty of cat beds and toys are provided for the initial round of kitties, who arrived yesterday. 
Cats come through a partnership with Give Me Shelter, a cat rescue organization that sourced these particular felines from a shelter in San Bernardino. The Petco Foundation gave Give Me Shelter a $150,000 grant to build out the cat space, and all the cats at KitTea will be available for adoption.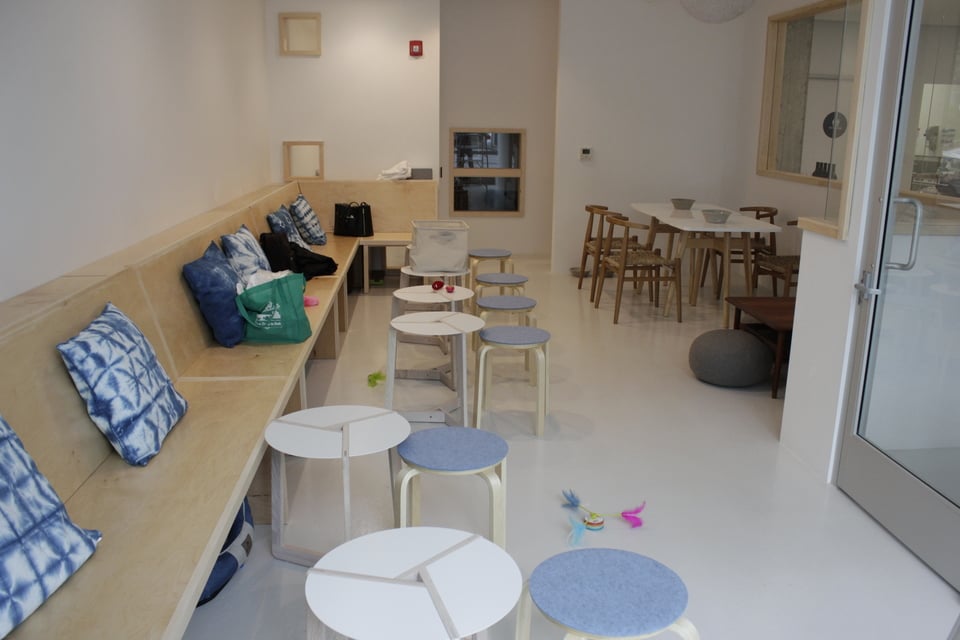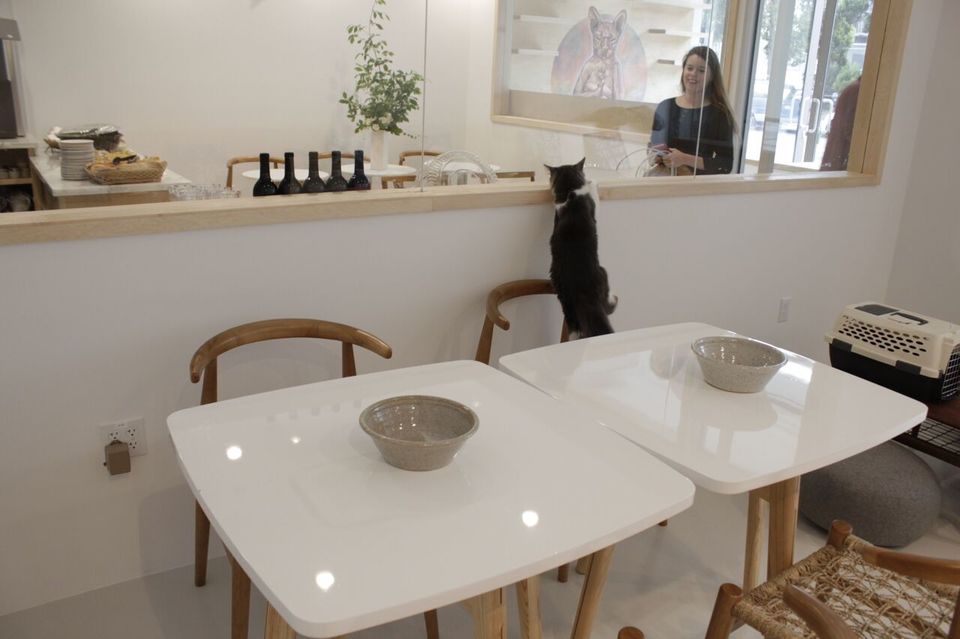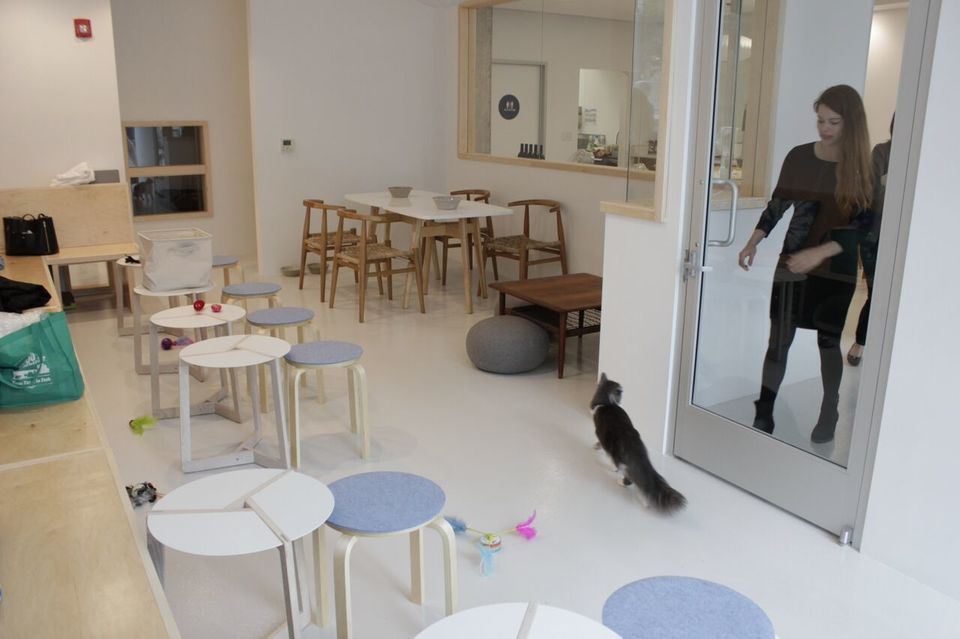 In the back is the private cats-only area, where cats can go to rest and where their sleeping quarters are located. This area also includes an acclimation area where cats can get used to the sights and smells of the public cat lounge before entering the space shared with humans.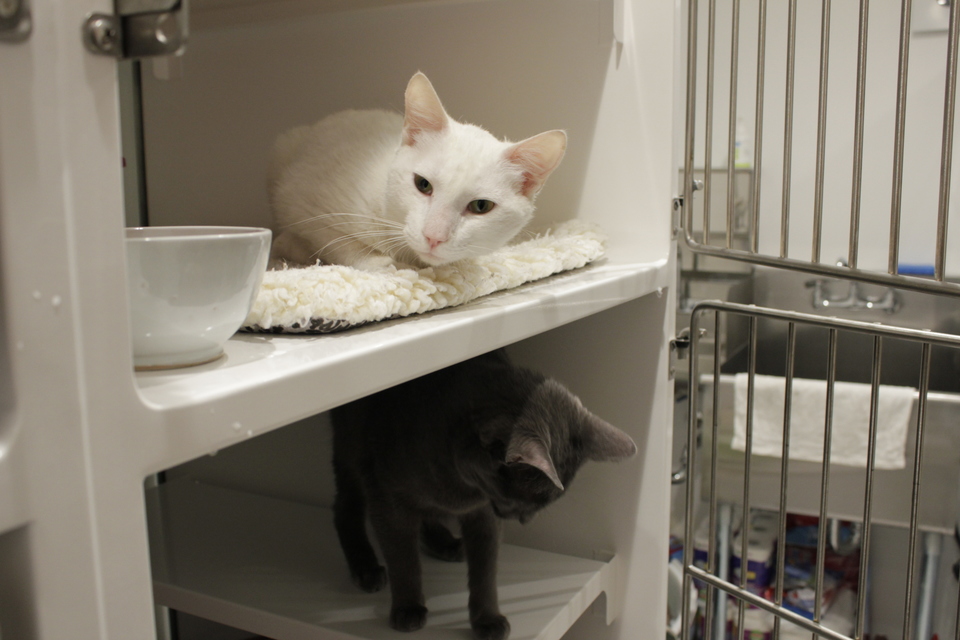 "I'm just so excited to be able to help cats ... and humans too," said Tsubouchi. "I I just hope everyone can come and enjoy the space." Hatt echoed the sentiment. "We're excited to finally have cats in the space, and ready to get them adopted."
If all goes according to plan, the KitTea team is targeting a June 8th opening date for the space, which got off the ground with the help of a successful crowdfunding campaign. "I'm feeling incredibly thankful that so many people have been supportive of the project," said Hatt. 
They're still working on getting their online reservation system up and running, but should officially launch that soon (check back for a link to the reservation system once it's live.) In the meantime, you can follow their highly active Twitter and Facebook pages for more updates.