Lovers of chai, you now have a destination to fulfill all your cravings. After months of construction, Chai Bar opened its 2,600-square-foot flagship location on Market Street this morning. The chai spot currently serves 11 different types of chai, as well as tea lattes, matcha, and a standard list of espresso drinks. Chai is also available to purchase if you need to get your fix at home.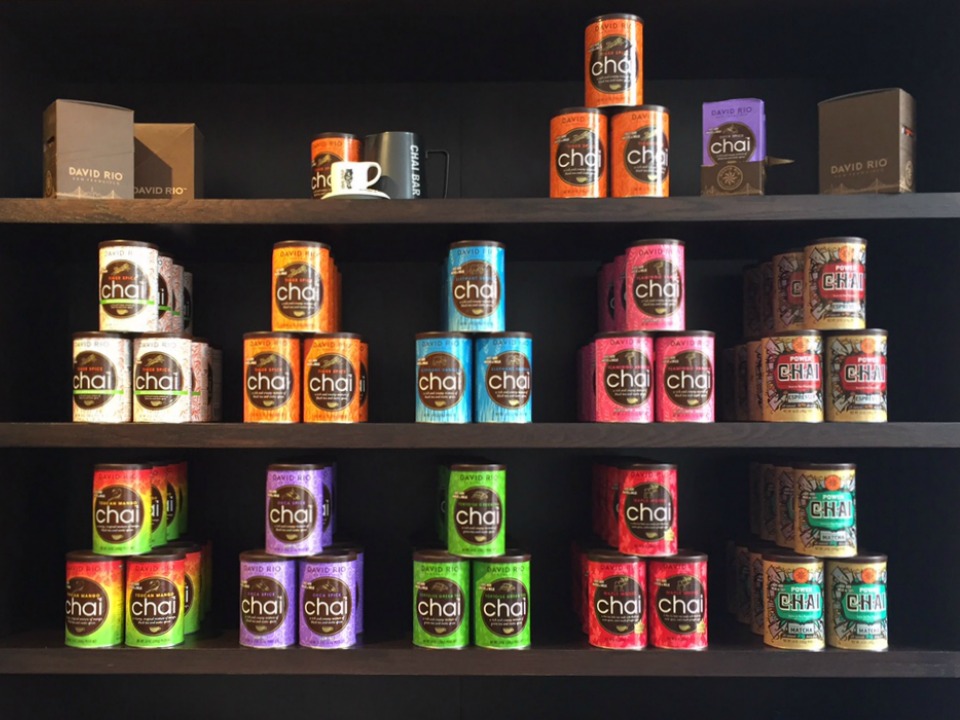 All pastries are made from scratch in house. Grab-and-go salads will be available starting at lunchtime today, as will a variety of onigiri rice balls. Rice ball fillings will include teriyaki chicken, caramelized onion, umeboshi (Japanese pickled plums), and spam. Fillings will rotate seasonally—for example, Dungeness crab onigiri will be available when it's in season.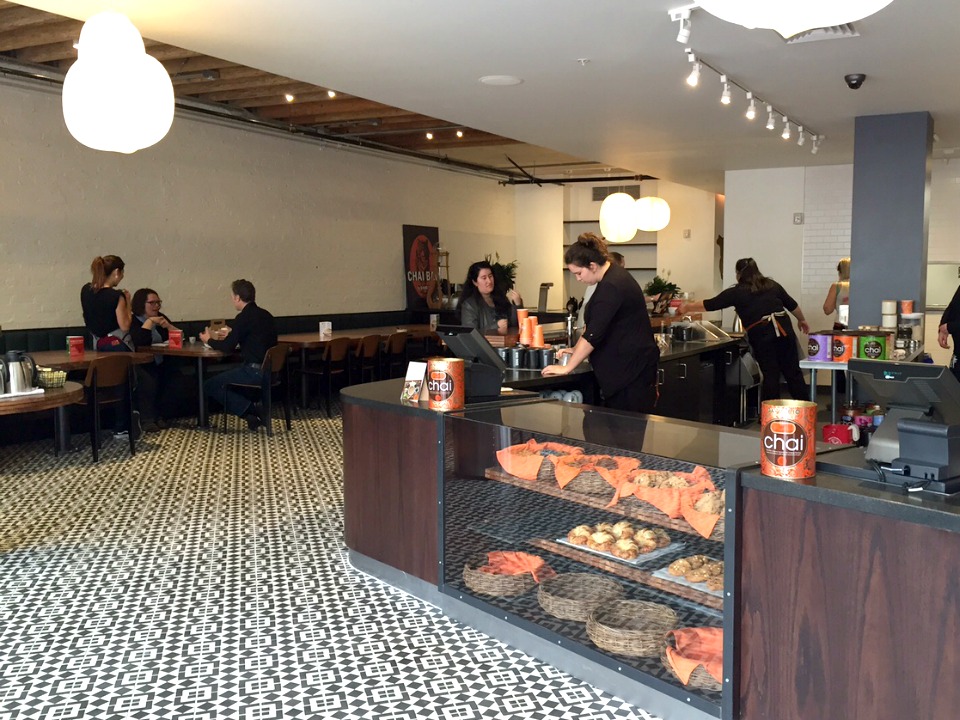 When we interviewed owner Scott Lowe in March, he told us that he aspired for his chai bar to be a lounge-style place to sip a warm drink in the neighborhood. "We really want it to be a comfy space to hang out," he said, and that defined a lot of the choices for the interior.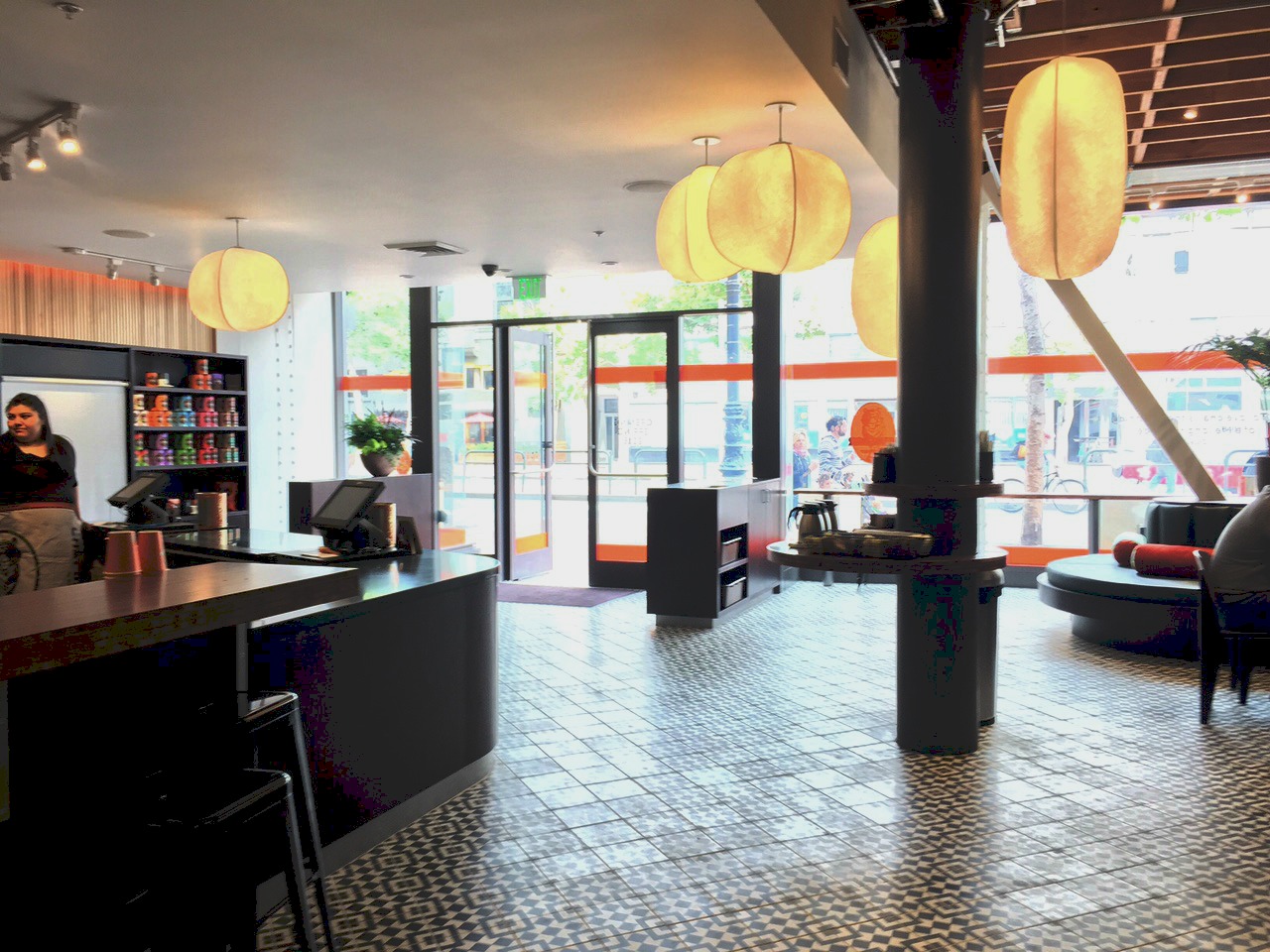 The lighting is soft, and a long curved sofa spans the eastern wall. Although the space is large, it's been divided into sections that can cater to one-on-one conversations or a meeting with a large group. 
In the back corner of the space is the Chai Lab, where new products and ideas that are still in development can be sampled by customers, in an effort to source feedback before the items hit the shelves.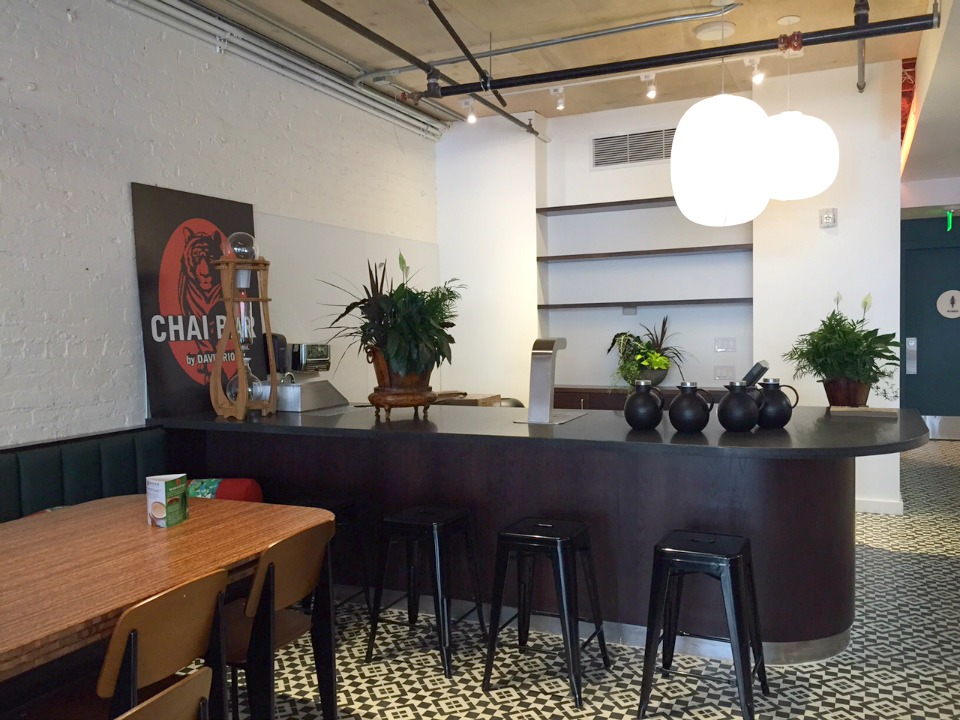 Starting today, Chai Bar is open from 7am to 8pm on weekdays, with weekend hours still being determined. And keep an eye out for adult beverages when Chai Bar's license to serve sake, wine and beer gets approval.