The Ferry Building Marketplace, already ripe with gourmet shops and restaurants, is going to be even more bountiful thanks to five modular kiosks being built on its exterior at the north arcade.
Construction began April 15th and should finish later this summer, according to Jane Connors, senior property manager for the Ferry Building. She said the designs maintain the historic parts of the building while still activating it in a way that enlivens it and will bring people into the building. "The market, the front of the building, it's great when its activated on Tuesday, Thursday and Saturday" during the farmers markets, Connors said, "but the rest of the week it feels under-utilized."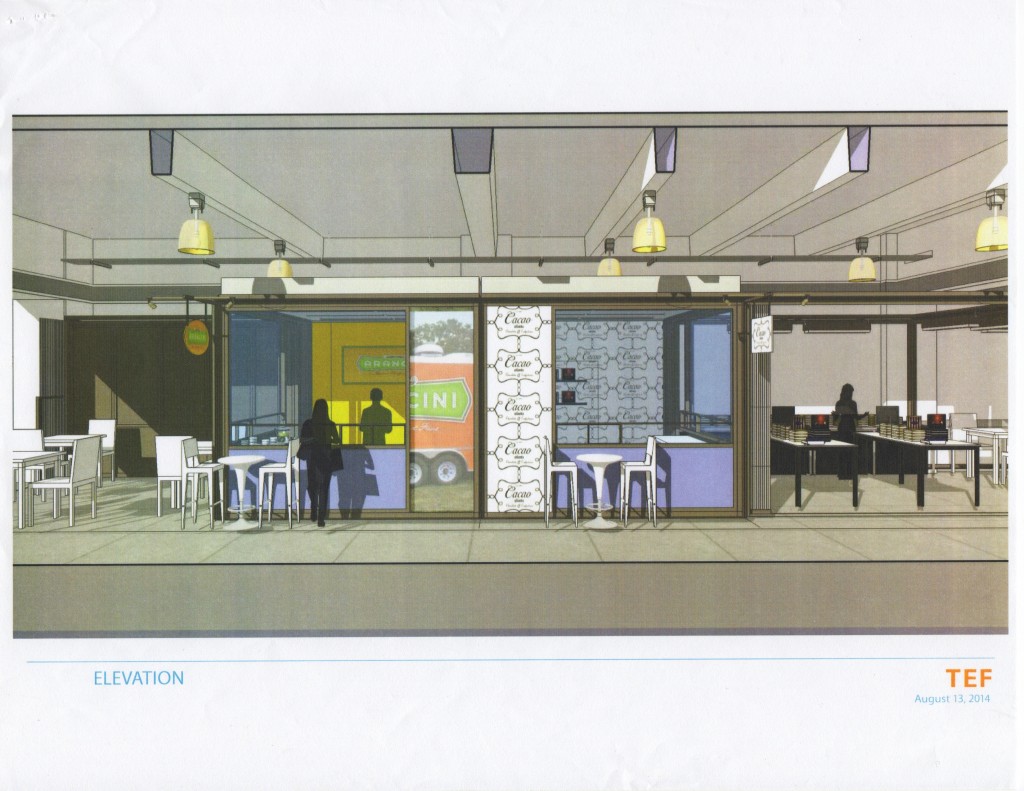 Graphics: Courtesy TEF
The kiosks will bring a mix of food-related retail and prepared food and drink, Connors said. "We're talking to five tenants, but nobody has signed a lease yet," she added, so no word yet on exactly what kind of goodies to expect. The spaces won't have gas lines or exhaust hoods for preparing extensive meals, but tenants could sell items prepared off-site and warmed up, said Joanna Lo, project architect with TEF. Connors said these are not pop-ups or temporary spaces. "These guys can have three–, five– or 10–year leases," she said. "We definitely worked on making sure these are full-fledged businesses that can be there for years and years."
And, they're designed to add much-needed outdoor seating to the building. The dark space will get a lift from snazzy Bocci pendants and outdoor string lighting. "We're hoping that with the lighting, it will brighten up the whole space and make it a nice place to be," Lo said. The kiosks will measure approximately 14 feet by 7.5 feet, and be made out of bonded bronze and glass infill panels.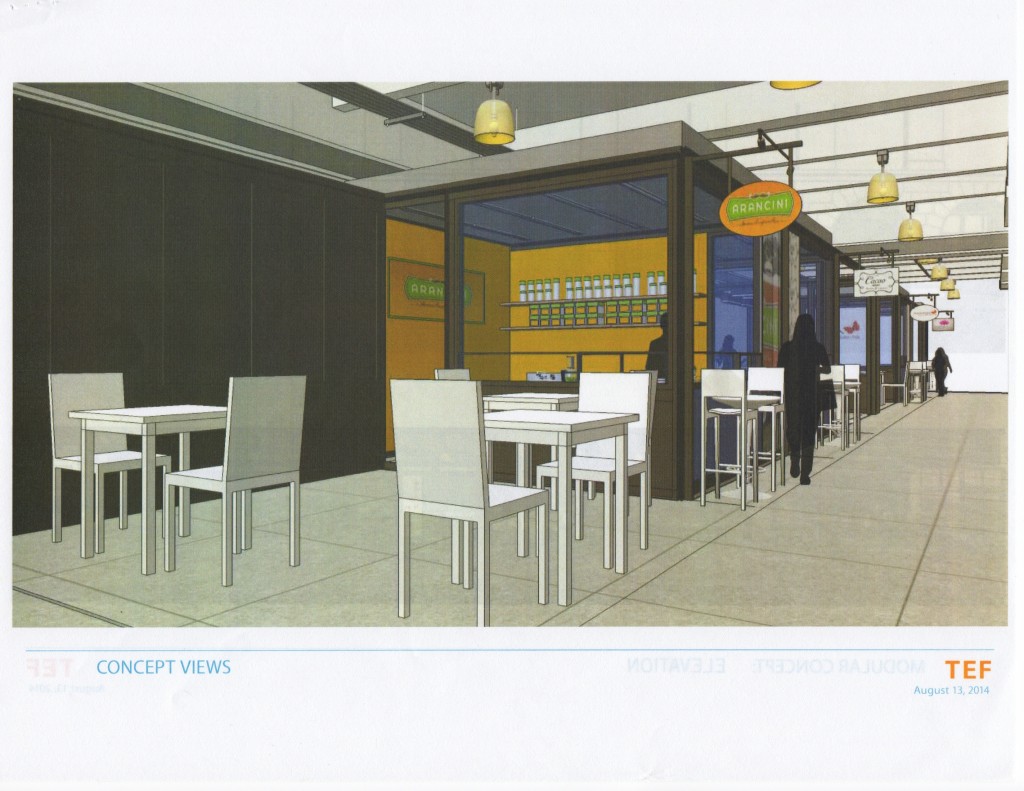 The kiosks replace metal storage enclosures used by the Center for Urban Education about Sustainable Agriculture (CUESA) on the exterior of the building under the arched facade. The San Francisco Historic Preservation Committee approved the project 6–0 in November 2014, and the new spaces will retain the historic character of the building, which is San Francisco Landmark No. 90. The north arcade historically was used for ferry ticketing.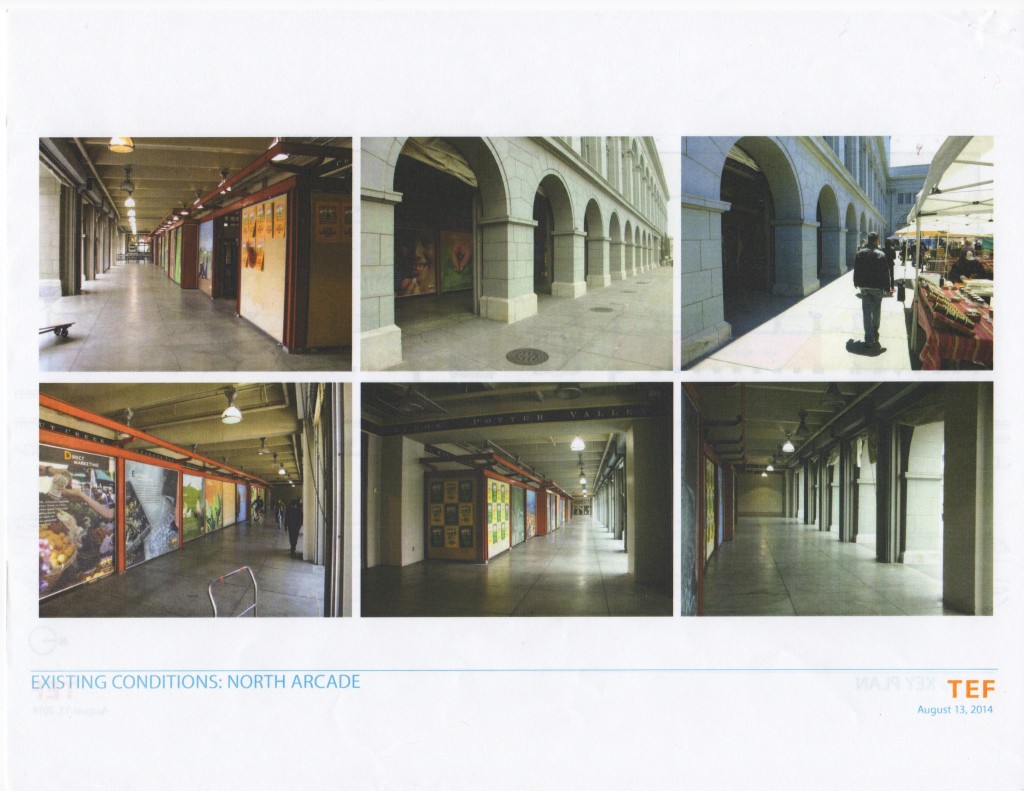 Views of the north arcade prior to construction. Photos: TEF