A fixture on the vintage clothing and costume shop scene, Costume Party is closing today after nearly 30 years in the business. We caught up with the owner, Spig, who tells us "the party's over" after five years on Haight Street, 15 years on Fillmore Street, and finally, 11 years in Nob Hill. The window shop shows a story of paperwork with the building owner leading to the store's eviction.
Hoodline: How did you find yourself at a vintage store on Haight Street?
Spig: I was unemployed, found a little vintage store on Haight Street, talked the guy into letting me have a job, and I helped him build Held Over, where I was the first store manager and worked there for two and a half years."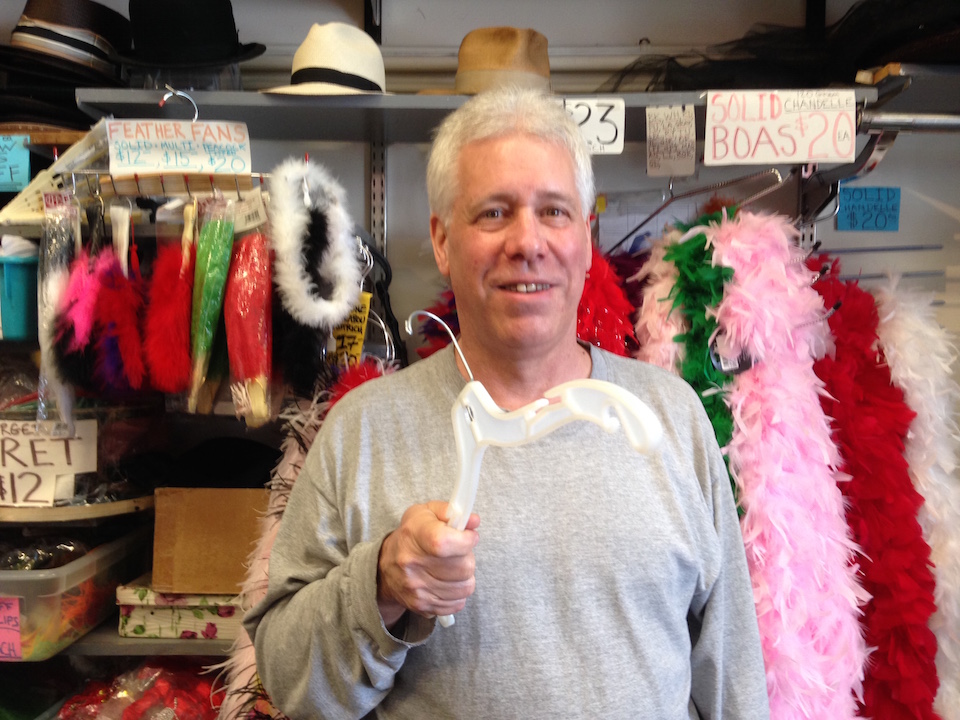 HL: What your store's trajectory after that?
Spig: My [Held Over] ex-boss had a partner and the partner didn't really like me. This was when AIDS came, in '84, and he had AIDS. And he decided to get out of San Francisco, bought property in Davis, California, and made a store up there. But in the meantime, he'd bought a building on Haight Street, and said, "well, the deal is I can't own and operate a store on Haight Street because of my deal with my partner, but you could, and I'll be your partner, and I'll supply you." So, I became the proxy. It was where the soccer store is now [Elite Sports].
HL: What was it like to own a shop on Haight then?
Spig: There was a community being built. Not like how it is now—it's so fragmented there. Then it was—another store came, they were welcome, another store came, found its niche. The I-Beam was the best club in town. As I like to say—the Haight wasn't happening, the Haight was it.
Only half of the store fronts were open in '79, and half of those were owned by gay men, and they said, "we're not going to let this become a gay ghetto. We don't want to make this the next gay street." So they didn't.

HL: Why did you move on from the Haight?
Spig: My partner sold the building and I had to leave. So I found a nice, big building in the Fillmore. That's where rock stars came in, movie stars came in.
HL: Like who?
Spig: Catherine Deneuve. I met Graham Nash, who's the greatest guy. I met Tom Petty in the store, and that's when I realized rock stars shouldn't be seen in the daytime. Bill Graham put everybody up at the Miyako Hotel, so all those guys stayed there and wandered in. Missy Elliot came in, Beck came in and bought stuff for a video he made in San Francisco. Daryl Hannah came in, and that was interesting—she bought a swimsuit. Nothing like Daryl Hannah popping out of your dressing room! And I guess Kate Moss bought a swimsuit from me too, but I wasn't there that day.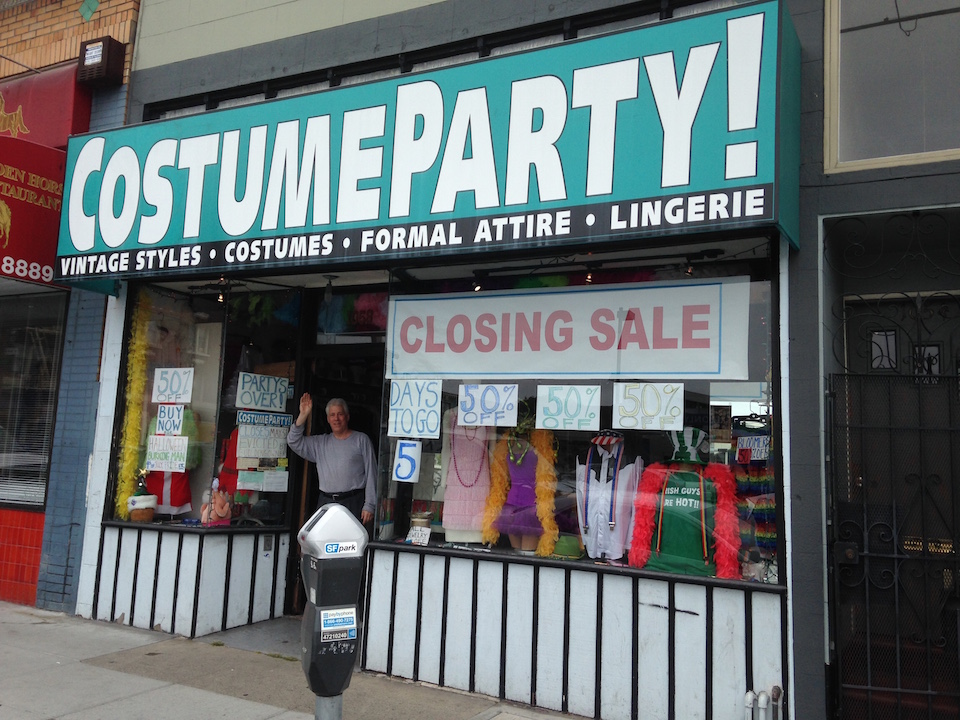 HL: How did your business change or improve after you moved to Fillmore?
Spig: Finally the nouveau swing movement began, and by the late 80s, it had really become a movement. Those of us who'd been wearing vintage clothes had just been wearing vintage clothes, but all of a sudden, people got interested in the music, so people wanted to wear the clothes.
That's why people could make it on Haight Street, because it was sort of a new movement. It was the thing that I called 'all dressed up and somewhere to go', because you had a club you could go to, you had somewhere to buy the clothes, and bands you could see and do the dances to. Club Deluxe started on Haight Street—that helped.
HL: How did that change the vintage shopping business?
Spig: It became the norm. You could get on a Muni bus and see somebody in vintage clothes—you weren't just the weird guy with your grandfather's hat on. This was a good thing for San Francisco—dressing up was okay. That's why a lot of stores in the Haight could get in on it, and we really built it up.
HL: How has the Haight changed?
Spig: You could move to the neighborhood in those days. It was a community. We had the best club, the best bar—Night Break—we had a bowling alley, and a movie theatre, couple places you could buy drugs, and everybody was happy in the Haight. And right when I was moving, around '89, a lot of people were saying "you're lucky you're getting out now." Why? I said. Crack, they said.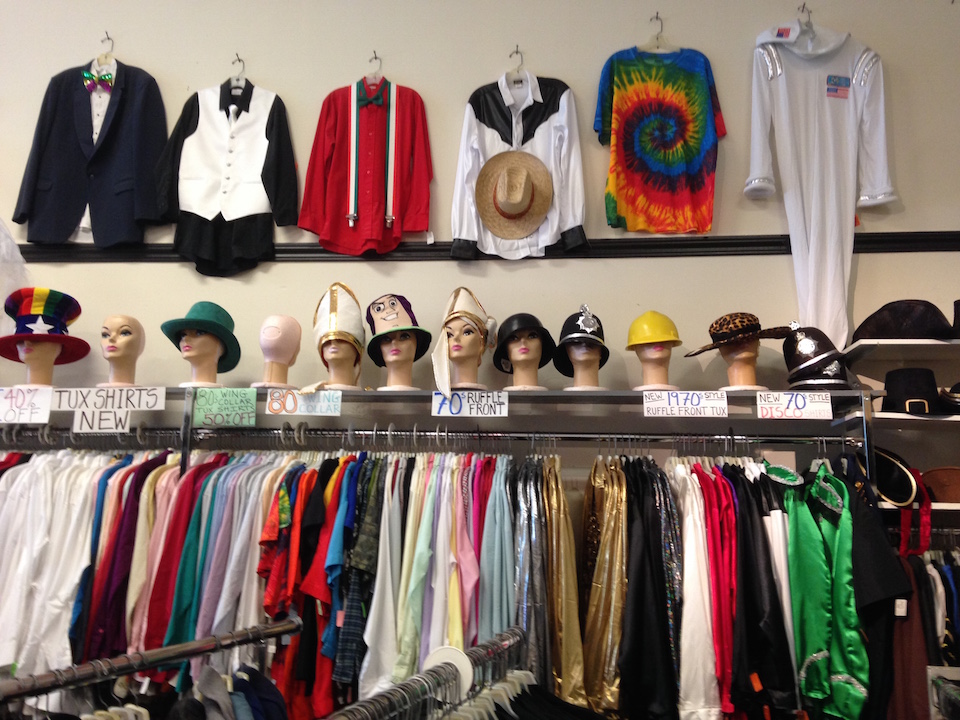 HL: How was your business on Fillmore different?
Spig: Well people found me, and I had a reputation. Bit by bit, costumey stuff crept in. Sunglasses, masks, boas, petticoats. So what made me different from other stores? I had a good eye and I applied a costume eye to it. I wasn't just the vintage store where you could buy a '50s dress, but also you could say, "oh, I need some fishnets, I'll get some fishnets, too". So I became the "wacky Woolworth's". I was able to appeal to a lot of different kinds of people.
HL: So more costumes led to… Costume Party?
Spig: The year I moved to Nob Hill in 2004 was when I decided to change my name to Costume Party. About that year is when the costume and lingerie industry melded, and they begat sexy costumes. The corset companies started going, "if we change this corset it's a pirate costume", and the costume companies went, "yeah, we'll make a sexy nurse, why not." Then a whole business of petticoat makers sprang up. Around then, 2007-2009, business was really good.
HL: What do you think the future brings?
The days of individualism and trying to be different are falling away. Everybody's just trying to be like everybody else again. There's nowhere to get a lease—not in a reasonable place for the public to go shopping. All it takes in San Francisco now is one small-minded building owner who takes your fun away.
HL: So what are you going to do?
Spig: So what am I going to do? It's more about what I'm not going to get to do. I'm not going to get to help clothe every kind of person in San Francisco. I don't know how to answer that. I hope to still live in the Bay Area.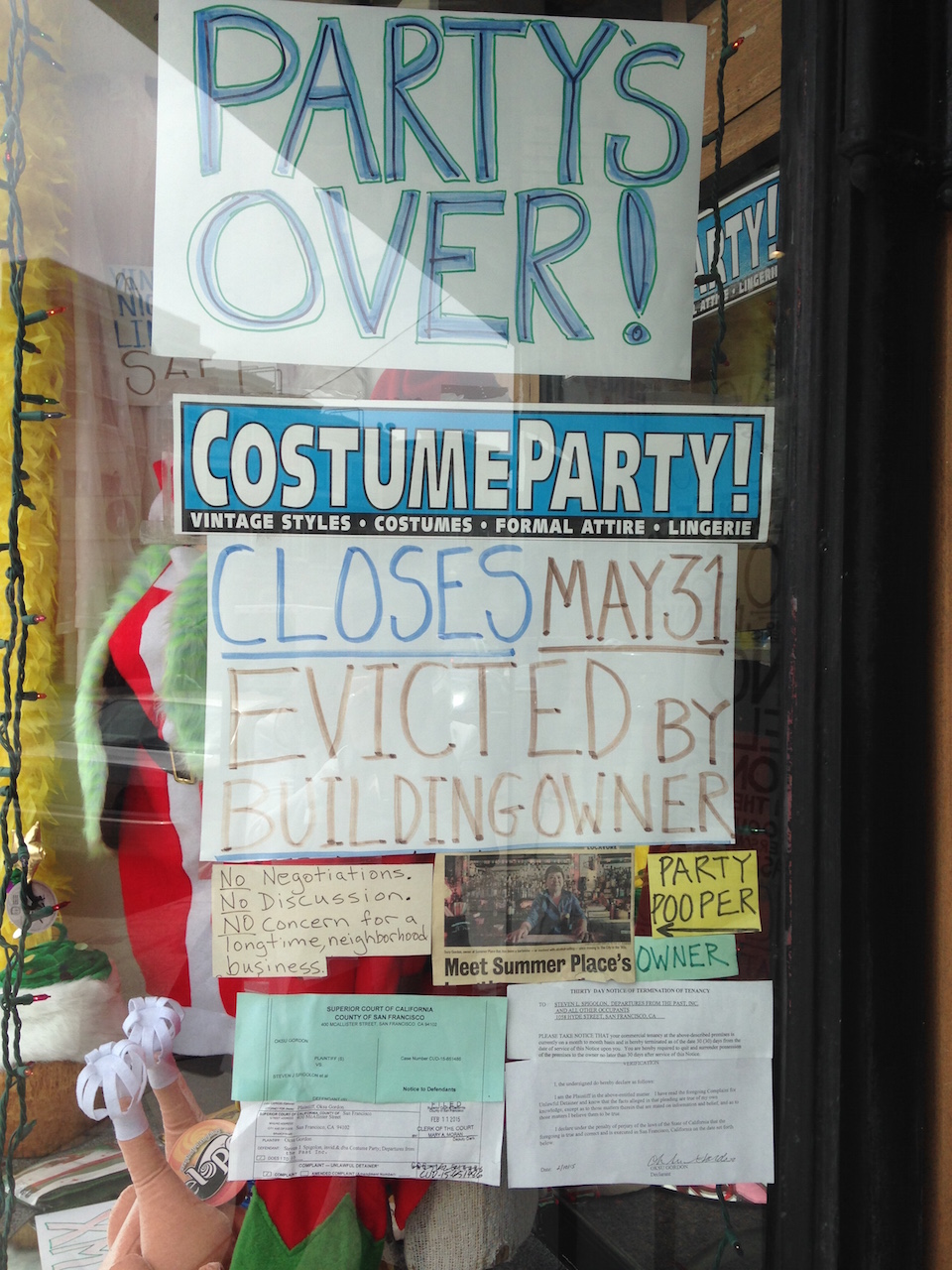 End Of An Era
During our interview with Spig at the store, we heard three different customers express their sorrow over the closing. One of them said: "I've been lamenting the loss of your shop. Four days, right?" before promising to come back before the last day. 
And, as a customer said on Costume Party's Facebook page: "San Francisco is losing another icon. Sorry to see another eccentric shop owner squeezed out."
We are, too. Costume Party's last day is today.