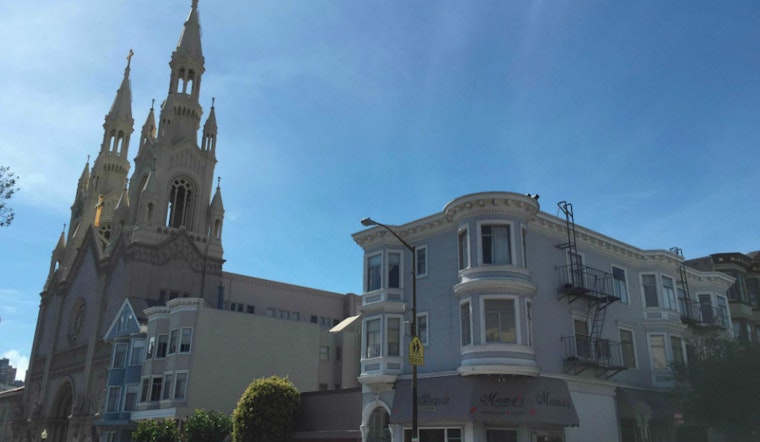 Published on May 29, 2015
Mama's on Washington Square, famous as much for its daily two-hour waits as its breakfast dishes, hopes to get approval to open a second restaurant and community market, Lil' Mama's. It plans to open a new Mama's and Lil' Mama's community market in the former Piazza Market/Rossi's Market at 627 Vallejo St. to take some of the pressure off of its original, tiny 38-seat space at 1701 Stockton St. at Filbert.
The Planning Commission will have a hearing on the matter at its meeting at noon on Thursday in room 400 of City Hall. If it gives the green light, the project still needs the OK from the Board of Supervisors Land Use and Transportation Committee, then the full Board of Supervisors, as well as the mayor's signature. "We certainly would like as many supporters as we can" at Thursday's hearing, said Vince Sanchez, son of Mama's founders Michael and Frances Sanchez and brother of Mama's owner Michael Sanchez.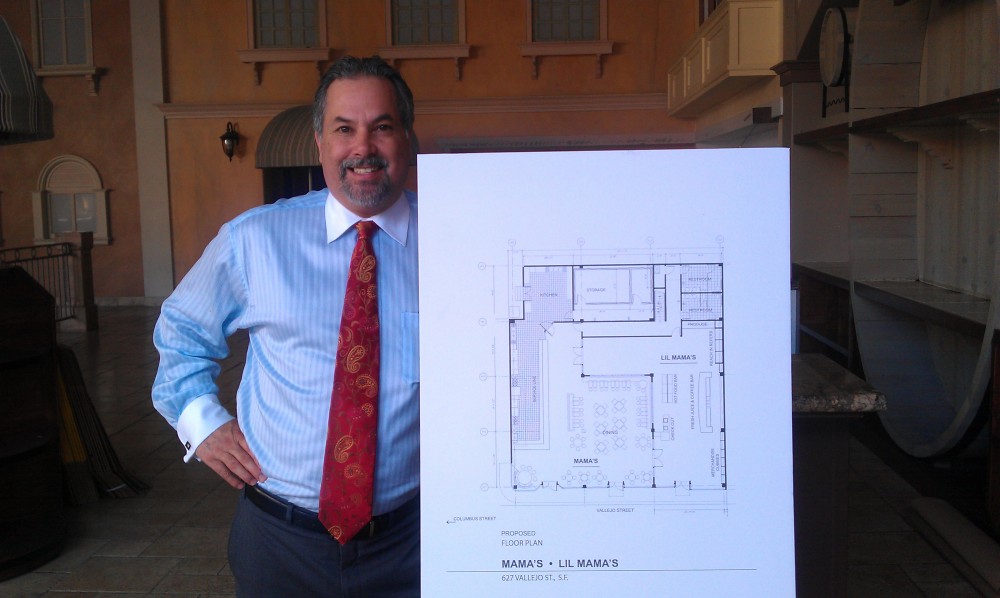 Photo: Courtesy of Vince Sanchez
The process will be more complicated than getting a conditional use authorization because the law needs to be changed. The family is looking to get a legislative amendment to allow restaurant use in large (5,000-square-foot-plus) spaces previously zoned only for retail or personal services in the North Beach Special Use District. The 6,000-square-foot space "might be the only building of that size" in the district, Sanchez said, so it might only apply in this instance. "We're not ripping out the integrity of the initial zoning," he added.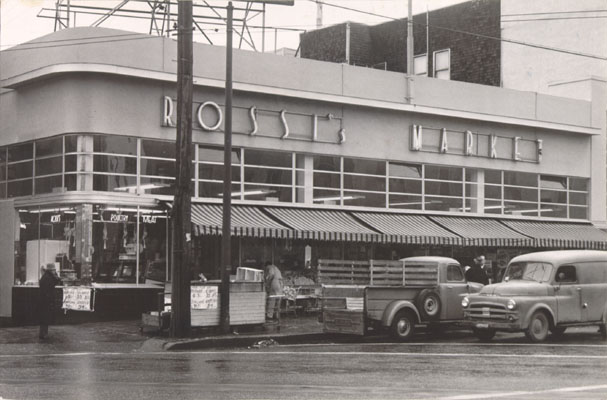 Photo: San Francisco History Center, SF Public Library 
On top of that, about half of the space will include a market with fresh meat and produce from local farms, house-made bread, take-away food and locally produced specialty items such as spices and jams. "I unashamedly looked at the Bi-Rite model and some of the other smaller specialty markets and came up with a concept that's very similar to those stores," Sanchez said.
He added, "The neighborhood has really liked the idea of a salad and hot bar," so people can grab a breakfast sandwich on their way to work, or later, dinner to take home. Not to mention, they're hoping to welcome more neighbors who don't have time to wait in line. Mama's can only serve about 290 people a day in the current restaurant.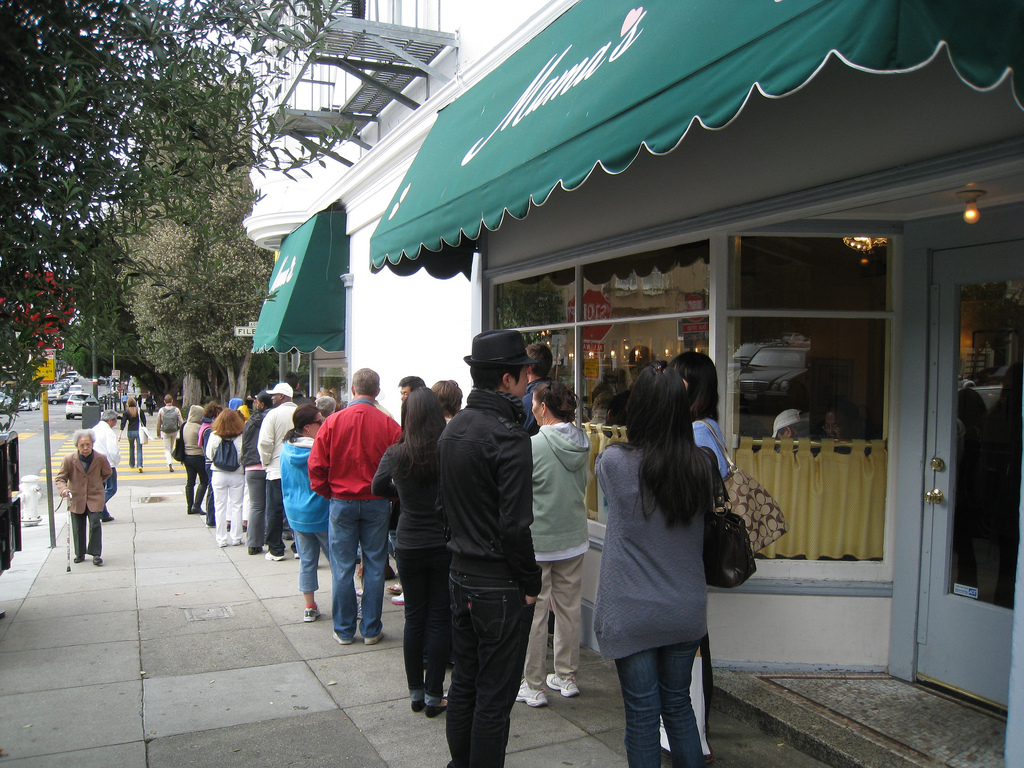 Photo: Mack Male/flickr
The family has been laying groundwork for Mama's and Lil' Mama's for nearly three years. They like the old Piazza Market location because it's close enough to the original Mama's that people can stroll over. "We don't think that we're going to cannibalize [business] at all," Sanchez said. Though the space is about 6,000 square feet, that'll include the market and kitchen. The restaurant side will have about 70 seats, so "it still makes it feel warm and cozy," Sanchez added.
The building has been vacant for 10 of the past 12 years. Rossi's Market closed in 2003 after 60 years in business and La Piazza was only open for roughly 20 months, from early 2007 to 2009. Competition from online grocery delivery services, the lack of parking in the area and the cost of rent make it tough for retail to compete in that spot, which is too small for a superstore retailer or larger grocer and too large for a boutique retail shop or market.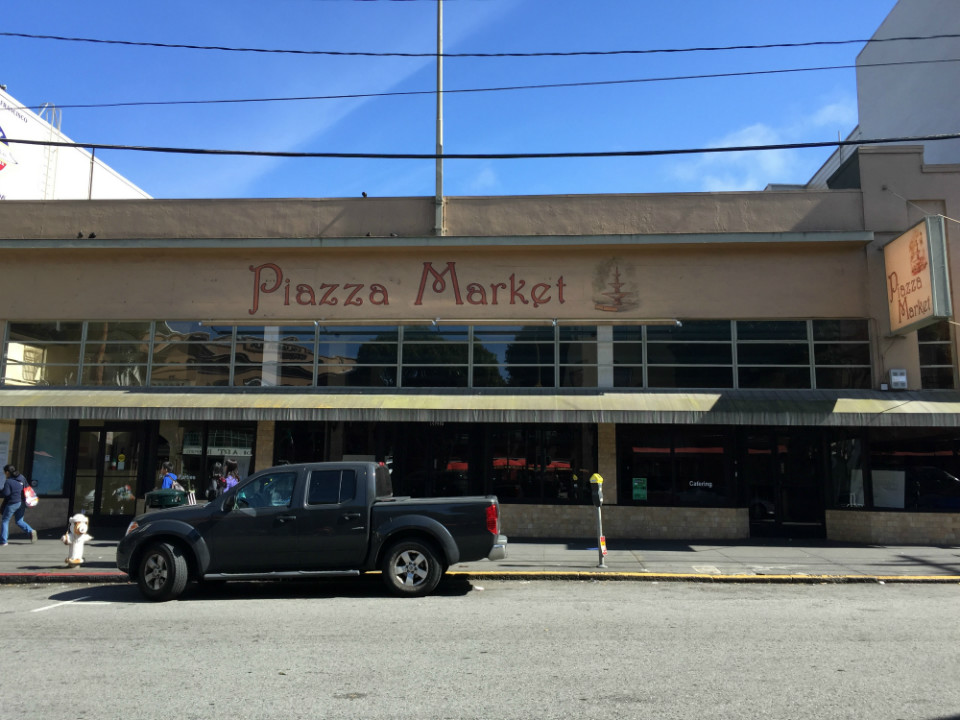 Photo: Geri Koeppel/Hoodline
Sanchez added that opening half of the space as a restaurant that would close at 3pm would allow it to be used as an events space for up to 100 guests for community meetings, neighborhood association gatherings, fundraisers and more. It's already been used by monthly poetry groups, churches and nonprofits, and is slated to host a District 3 supervisors candidates' forum on Sept. 10th.