Fans of Pete Mrabe's North Beach-based restaurant projects have likely noticed that shuffles are afoot amongst neighborhood favorites Don Pisto's, Pisto's Tacos and Chubby Noodle.
Since Pisto's Tacos shuttered its location at 1310 Grant Ave. on March 1st ahead of a move to the Marina, the former taco hotspot has been left  with a sign informing would-be patrons that they can still get the tacos they crave over at Mrabe's flagship restaurant Don Pisto's, just "a three minute walk from where you're standing." Another sign promised that the space would soon be home to another of Mrabe's ventures, the Asian fusion concept Chubby Noodle.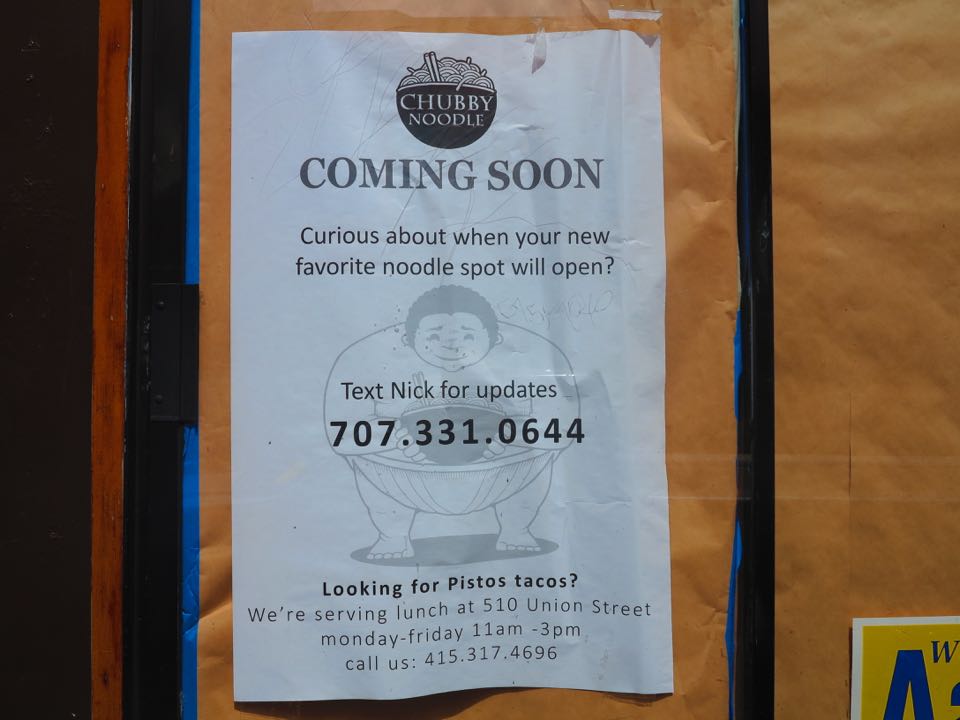 We caught up with Mrabe and learned that a brand new Chubby Noodle location is set to open for business in the former Pisto's Tacos space on June 15th. Begun as a pop-up inside Amante (570 Green St.) back in 2010, Chubby Noodle has provided Amante's bar menu ever since, notably joined by a brick-and-mortar Chubby Noodle outpost at 2205 Lombard St. in the Marina last year.
The new location of Chubby Noodle will keep certain "staple" items, such as the Korean pork tacos, the fried chicken, the tuna poke and the spicy garlic noodles, but will lean more toward the Japanese side of things than the Marina location, which is heavily influenced by Chinese cuisine.
Mrabe told us the reason for this was that there were not many Chinese food options when he opened on Lombard and that he wanted to bring more of that cuisine to the Marina. Alternatively, North Beach doesn't have too many Japanese places, so he made the decision to focus on that region with the new space.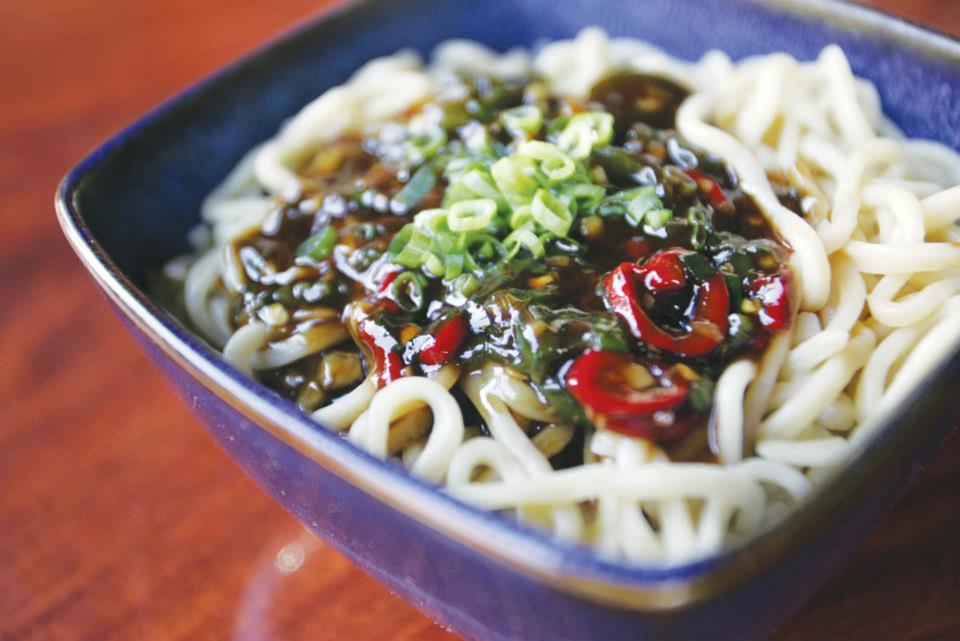 Garlic noodles (Photo: Chubby Noodle/Facebook)
Food will be in the $8 to $14 price range, with the exception of certain seafood. Mrabe told us he'll providing more raw options, along with lots of noodle options and grilled skewers.
Mrabe is aware that people will miss the Pisto's Tacos North Beach location, but is confident that it's the right move. "I just think the restaurants will be in the right spaces. Pisto's Tacos grew out of the space three months after it opened. It was difficult to seat people, and it wasn't the type of food to wait a long time for," Mrabe said. The new Pisto's Tacos location will open up in the former Mas Sake space (2030 Lombard) later this year, with a larger footprint that will accommodate more people. Mrabe anticipates the buildout to take a while longer, and told us it likely wouldn't be open for another six months.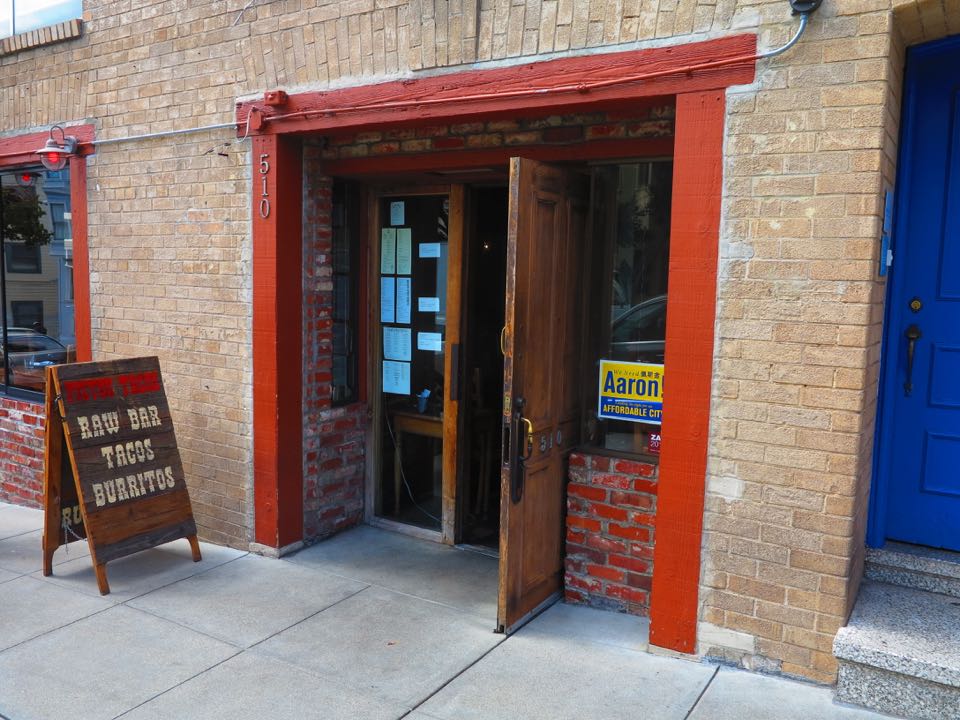 Don Pisto's at 510 Union St.
"All the moves we are doing are to make things better," said Mrabe. Don Pisto's manager Sina Salem also feels the restaurant switcheroos will be good for customers in the end. "When all is said and done, we're just doing a little shift around. There will be a Chubby Noodle and a Pisto's Tacos in the Marina, and a Chubby Noodle and Don Pisto's in North Beach," she told us.
Mrabe also told us that he's working on a new concept for the bar menu at Amante that would replace Chubby Noodle, but didn't divulge any more details on what could be headed to the bar next.