As we noted over the weekend, Fresh has quietly opened its doors to the public at 1603 Haight St. The location was formerly Bang On, which closed moved in September of 2013. And yes, it's another urban streetwear store in the Haight, joining recently opened Cookies and relative newcomers Traffic, Cukui and Diamond Supply Co., along with older outfits like Black Scale, Pink + Dolphin and True.
We recently stopped by to chat with store managers Carina and Hai about their brand, products, and feelings about being the newest addition to the block.
The Fresh location on Haight Street is the second one of the Fresh brand (the first is in Concord) and is apparently a separate entity from Fresh Apparel, which has locations in San Mateo and San Bruno, though Fresh and Fresh Apparel share the same owner. As Carina explains, Fresh offers more boutique brands and "lines that wouldn't be carried at a Fresh Apparel" or elsewhere on Haight Street.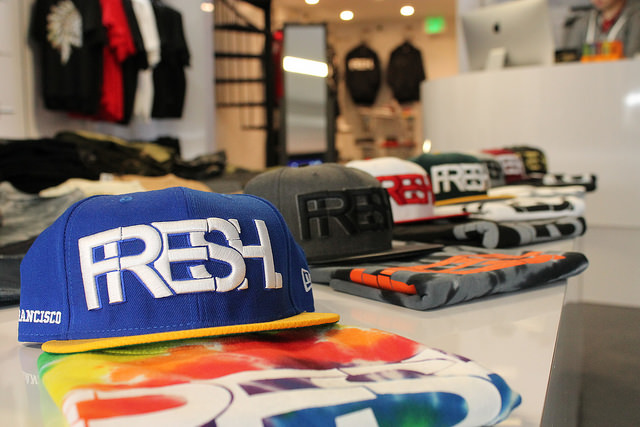 Currently, there are 10 lines available at Fresh and popular brands include Publish and Uniform, which offer everyday basics and premium denim styles for men. While only menswear is offered, Hai explains that women often wear the smaller-sized shirts and joggers to fit their style needs.
The store is adjusting the merchandise it carries during the soft opening to suit the needs of the customers on Haight, as the clientele and ample retail competition is different than in Concord, and to make sure the styles and brands are different from those found elsewhere on the street.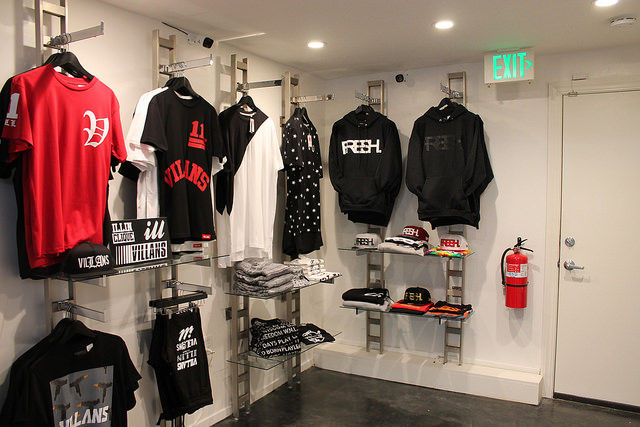 The owner of Fresh is Salem (no last name given), and he and the staff we spoke to are San Francisco natives, making it a source of pride to open a location on Haight Street. For Salem, having a presence in the city can be difficult for a small business but is something that "he has wanted for a long time."
The storefront has been leased since mid-summer of 2014, but there were setbacks in receiving permitting, as well as a flood over the winter that required the electrical work, ceiling, and floors to be redone. 
Meanwhile, Fresh is undergoing minor repairs and small adjustments to the look and feel of the store, such as deciding what to do with the loft space and white lacquered windows. Once those are complete, look for a grand opening in June.