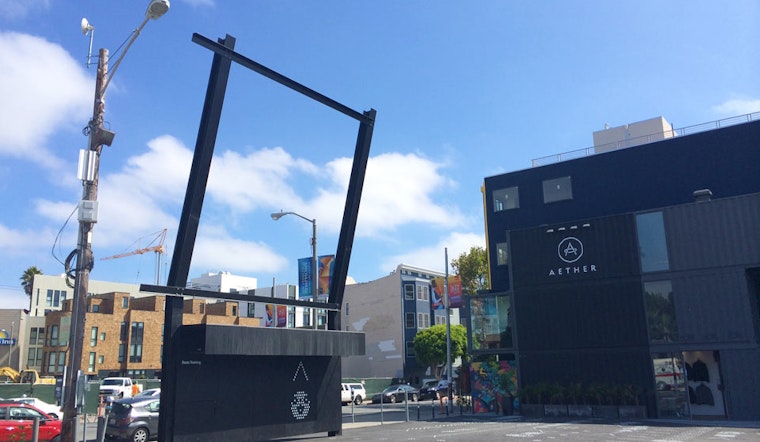 Published on May 28, 2015
June has almost begun, and with it comes a season of free concerts and outdoor movie screenings. On Tuesday, June 9th, Hayes Valley will see a convergence of both those activities with a neighborhood block party hosted by SFJAZZ and Proxy.
Back in December, Proxy won approval for a "limited live performance permit" from the Entertainment Commission, which means that movie screenings and outdoor music performances are allowed in Proxy's multi-use space at Hayes and Octavia.
Tuesday's event, which will run from 5pm to 9pm, kicks off the 33rd Annual San Francisco Jazz Festival and also marks the launch of a Kickstarter campaign designed to raise money to complete the walk-in movie theater planned for the space, with a Fall Film Festival in the offing. (Check back for more details on that when the Kickstarter launches on June 9th.)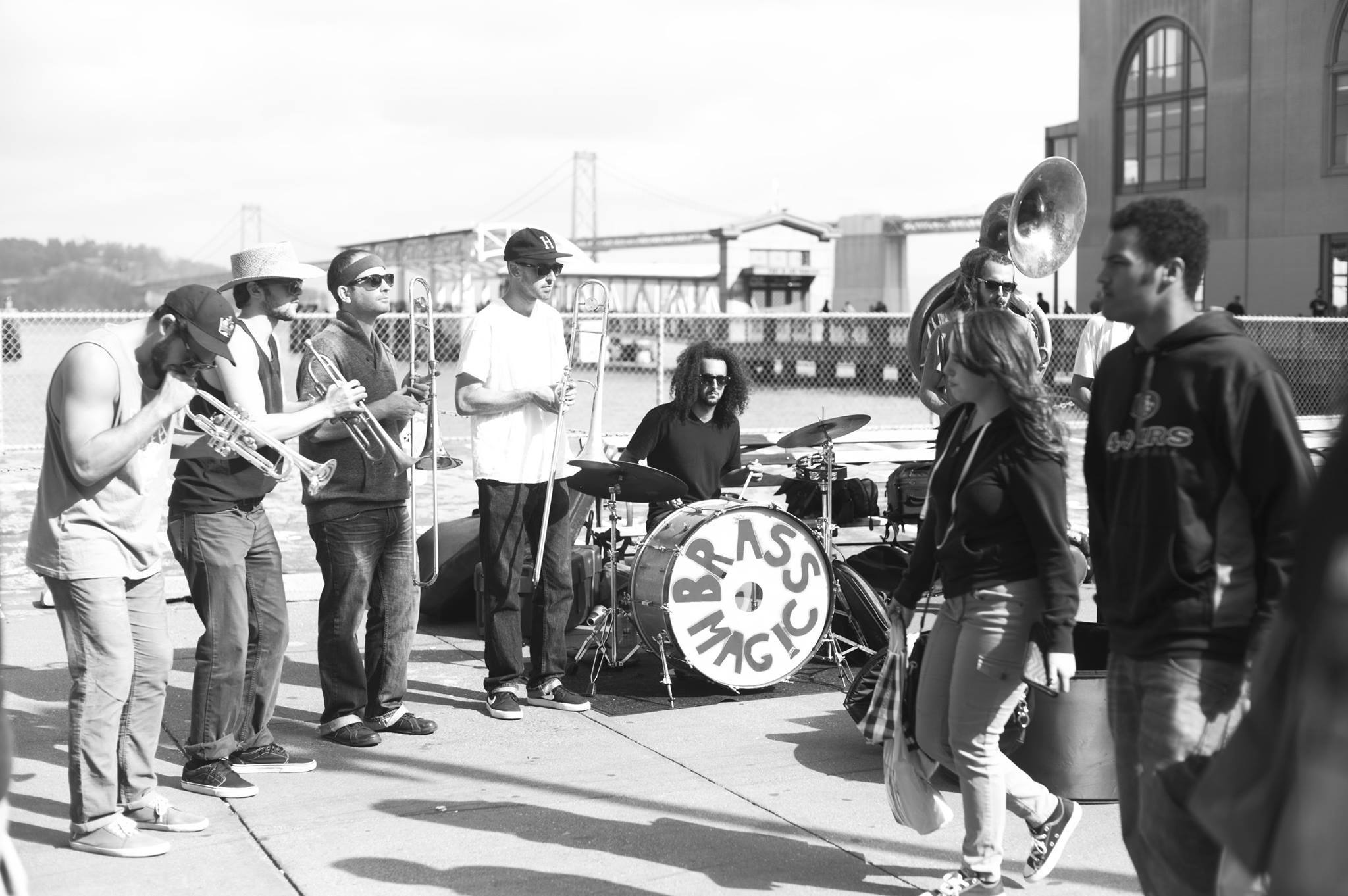 Brass Magic performs. (Photo: Ahmed Al-Okelly/Facebook)
The block party event will feature free outdoor performances by Brass Magic and Gaucho and a screening of a classic jazz film, which will be curated by SFJAZZ.
This being San Francisco, plenty of food trucks will be also be making an appearance, and Linden Alley will be packed with the likes of El Sur, J-Shack, Me So Hungry, Tandoori Chicken, and Hiyaaa! Ritual Coffee Roasters, Juice Shop and Smitten Ice Cream will remain open for the festivities, and Fort Point Beer Company will be pouring beer.