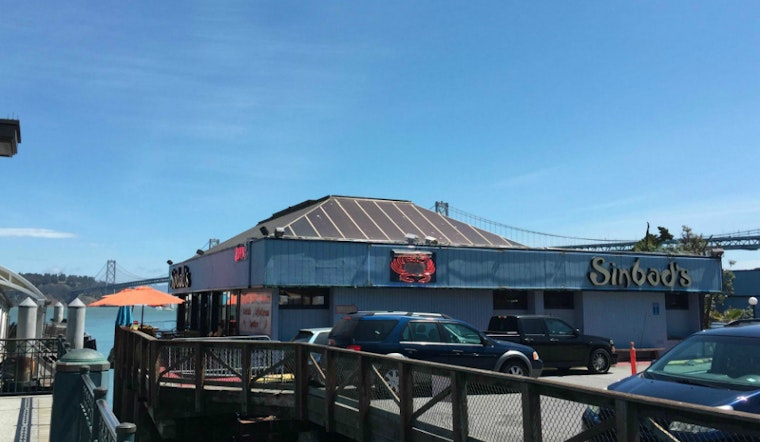 Published on May 20, 2015
Sinbad's Pier 2 Restaurant lost a bid in San Francisco Superior Court today to toss a lawsuit filed by the Port of San Francisco to evict the restaurant. Sinbad's attorneys, Robert F. Kane and Alison Roades-Brown, filed a motion to quash on April 30th.
The restaurant has dug in and refused to vacate. It was originally supposed to be out by the end of 2014 based on a 2012 settlement agreement in which the Port forgave more than $220,000 in back rent and interest. The restaurant got an extension to continue operating through March 21st, 2015.
Today's court decision means the owners will have five days to answer, and after that, they'll have a showdown in court. "We estimate a trial date sometime in June 2015," Port spokesperson Renee Dunn Martin wrote in an email.
Meanwhile, the Port received a violation notice from the San Francisco Bay Conservation and Development Commission saying fines began accruing May 1st because the pier hasn't been demolished. The notice from BCDC reads, "BCDC will commence a formal enforcement proceeding on July 29, 2015" if action isn't taken. The Port agreed to demolish Pier 2 so the Water Emergency Transportation Authority (WETA) can build a bigger ferry terminal on the site.
Though it remains to be seen how long the legal wrangling over the site will continue, it's worth noting that Sinbad's is accepting reservations on OpenTable through August 19th.