In March, San Franciscans were up in arms when word got out that Lucky 13 could be closing its doors. Preliminary plans filed with the City indicate that the legendary dive bar could be razed to make way for a residential complex at its 2140 Market St. locale.  
These past two months, rumors have run amok in the Castro area. Have you heard the scuttlebutt that Lucky 13 would be closing within the next year, but that it could be reopening around the corner in the old Home space? Further speculation about the bar included forecasts from employees in surrounding businesses saying that the bar is "definitely locked in for another three-five years" or "closing soon, indefinitely." So is Lucky 13 staying or is it going (or moving)? Has something changed in the past couple months?
Last week, we sat down with Lucky 13 bar manager Martin Kraenkel as he was getting ready for his shift to learn more about what's really happening to the bar.
"It's all at the Planning Department right now," said Kraenkel. "We are a historical landmark. When you look at the front of the building, it says 'W.O.W 1906', which stands for Woodmen of the World, a fraternal benefit society during the turn of the century for woodworkers. They still exist, but there used to be 18 clubhouses in San Francisco, and this is the last remaining one. It was built on the foundation. If you go downstairs, the foundation is still there."
"Also, the gay and lesbian community wants us to stick around because this is where Harvey Milk held a lot of his meetings; part of his funeral was here. Both of these things give it historical significance."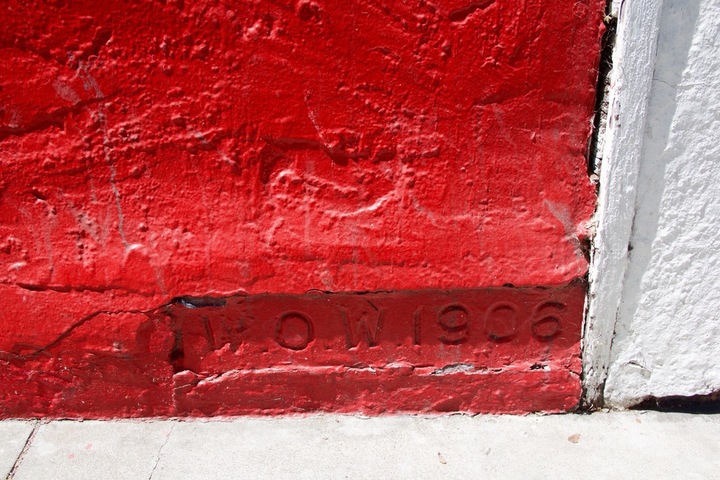 This could give the bar some leverage, but Kraenkel said it's in the hands of the City now. "This is San Francisco and money talks at the end of the day," he said. "Right now, the Planning Department is going through the motions. It'll probably be a year and a half before any decisions are made, but this is just an assumption of mine. We'll see how slowly the department works." Lucky 13 owner Brian Spiers hopes to build residential units where Home once stood, but there are no solid dates.
Of the rumors that Lucky 13 might move into the old Home building around the corner, Kraenkel said the idea started out as an inside joke. "We joke about that because Brian, the owner of Lucky 13, also owns that building." 
Kraenkel went on to say that they refer to the fictional new version at Home as "Lucky 14." They concocted the story in jest before they knew that paperwork had been filed for condos at the Home site. Regulars have picked up on it and are still running with it.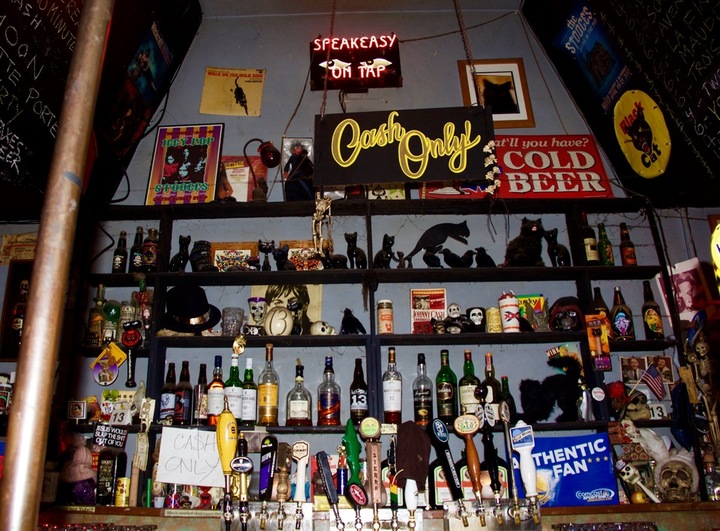 Earlier in the afternoon, when we asked Lucky 13 bartender, Craig, about the rumored opening at Home, he just laughed and brushed it off. The question was obviously a familiar one, and it made him smile. 
"You cannot copy it," said Kraenkel, referring to the original Lucky 13. "That's the thing. That's why we called it Lucky 14. As a joke. You would not be able to call a new place 'Lucky 13' because everyone would walk in and go, 'This doesn't look like the old one.' If Lucky 13 has to go, it has to go; it has to die."
Lucky 13 has been on Market Street for 22 years, and Kraenkel has been working there for 18 years. Of the bar's long history in the neighborhood, Kraenkel in particular recalls the infamous Castro Halloween parties back in the '90s.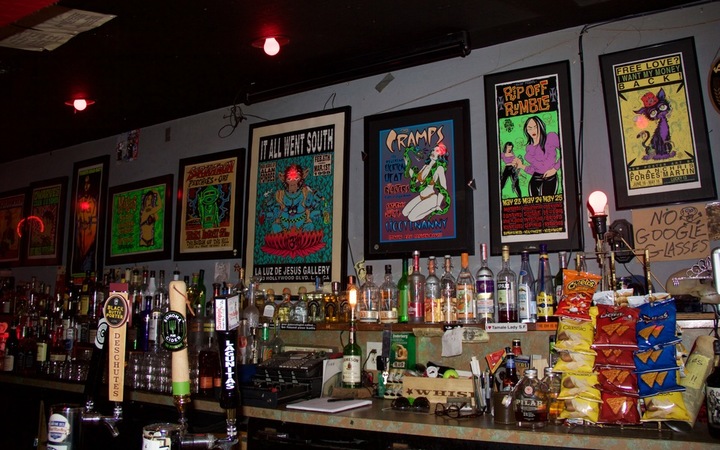 "It's so legendary," said Kraenkel, referring to Halloween in its heyday in the Castro. "It's such a bummer they shut that one down ... San Francisco has changed." 
But this bar hasn't changed; it's still the same as it was in the early '90s. "We did that intentionally," said Kraenkel. "We didn't want it to change. We had our ups and downs. For a while, everything became a DJ bar and became a scene, and we were like, we're going to stick to our guns. Either you like it or you don't. You know, we're cheap and we have a decent selection of booze and beer, and we are what we are."
"It seems like there is not a person from San Francisco who has not been in this bar at one time or another," he said. "It seems like everyone has rolled through here at one point. What I like is that you have a lot of different ages in here. You know, on weekends you have a lot of 21-year-olds, but then you have people who are 75 years old in here. You have a really nice mix of everything. That's what I really appreciate about the clientele."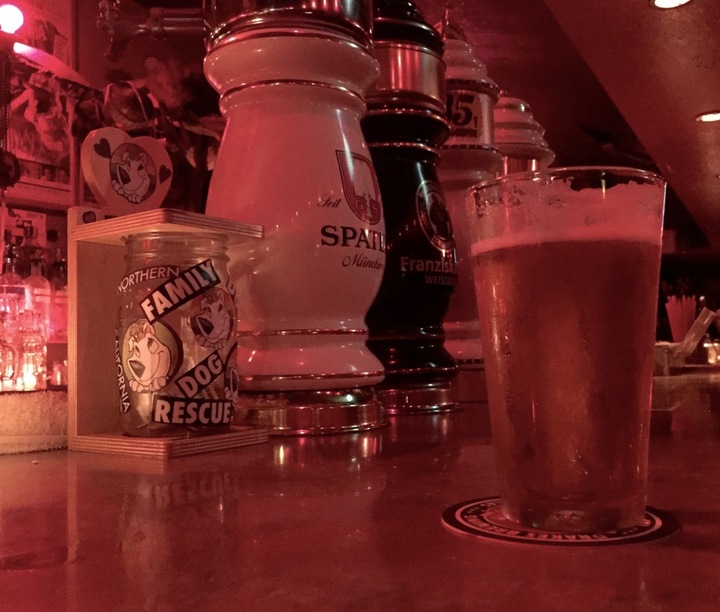 We thanked Kraenkel for sitting on the other side of the bar with us to share his insights, while also dispelling a few rumors. After the interview, he walked back behind the bar as patrons started streaming in for happy hour. He greeted them as he poured a couple of beers, and then looked back over and said:
"I'll tell you, though. Remember when the old Rat and Raven closed?" Kraenkel also worked at the Rat and Raven in Noe Valley, another iconic San Francisco bar which shared a crowd similar to Lucky 13's. He reminisced about that closing night in 1999—the debauchery that went on until 10am the next day. "That's what this will be like. If this bar does close, it will be one hell of a going-away party."