This afternoon, PROXY launched a Kickstarter campaign seeking $150,000 to support the construction of a free, walk-in movie theater in Hayes Valley. The theater project has been in the works since 2010: the base of the screen arrived last year, in December the project received approval from the Entertainment Commission, and construction on the screen began last month.
PROXY, the temporary community space that occupies two blocks of Octavia Boulevard between Hayes and Oak, is described as an "instigator of evolving cultural curiosities in art, food, retail and events." The project is being designed by envelopeA+D, a Hayes Valley architecture firm whose work readers may recognize in Aether Apparel's shipping container or Linea Caffe in the Mission.
In a press release from PROXY, envelopeA+D founder Douglas Burnham describes his firm's mission as such: "What we're trying to do with our architecture is to create an immersive experience, to heighten people's engagement with the place that they live," he said. "With PROXY, we want to create a giant living room for the neighborhood to come and sit together," said Lizzie Walleck, who's heading up the project.
Initial concerns about noise prompted the Entertainment Commission to limit all movies and live entertainment to a 10pm curfew.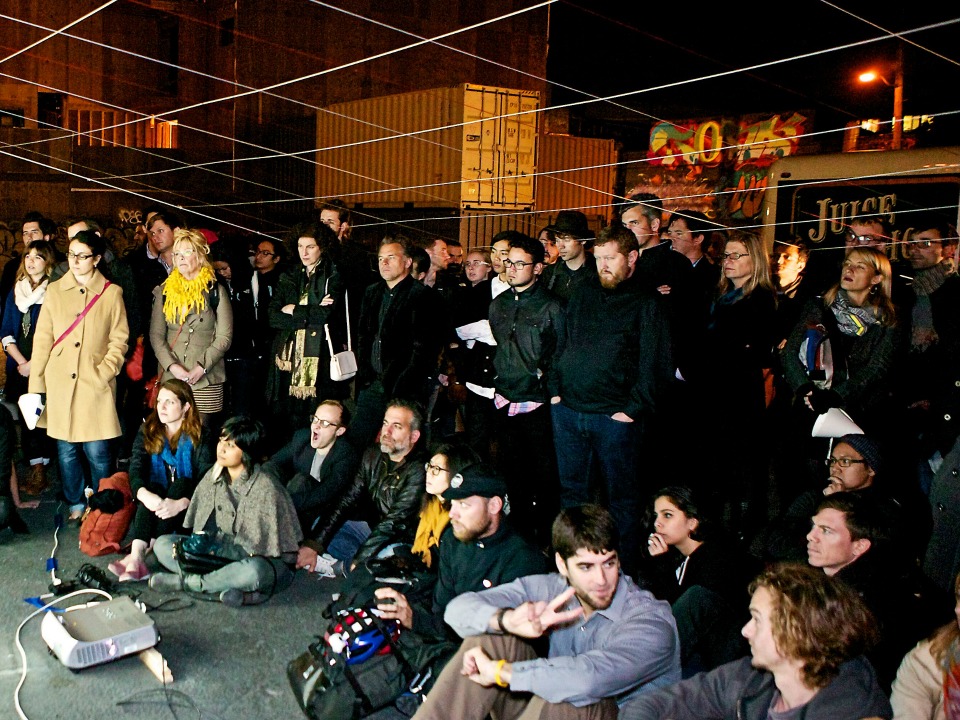 Photo: Lane Johnson / PROXY
The future theater will include a 20,000 lumen digital projector, and a hard screen to resist our city's windy evenings. If the Kickstarter campaign goes over its goal, all additional funds will go to improving the experience with extras such as a sound system from Meyer Sound, lighting, Wifi, turf and a housing area for the projector.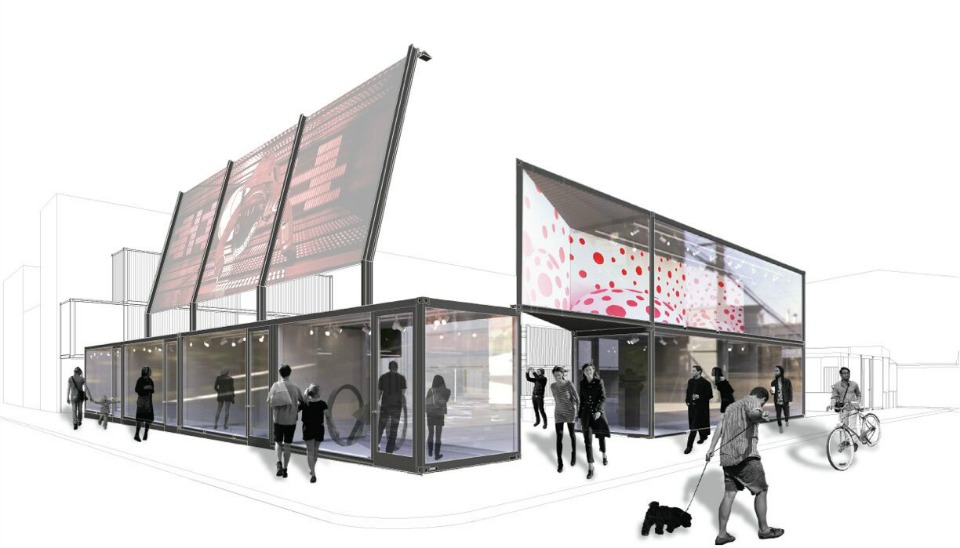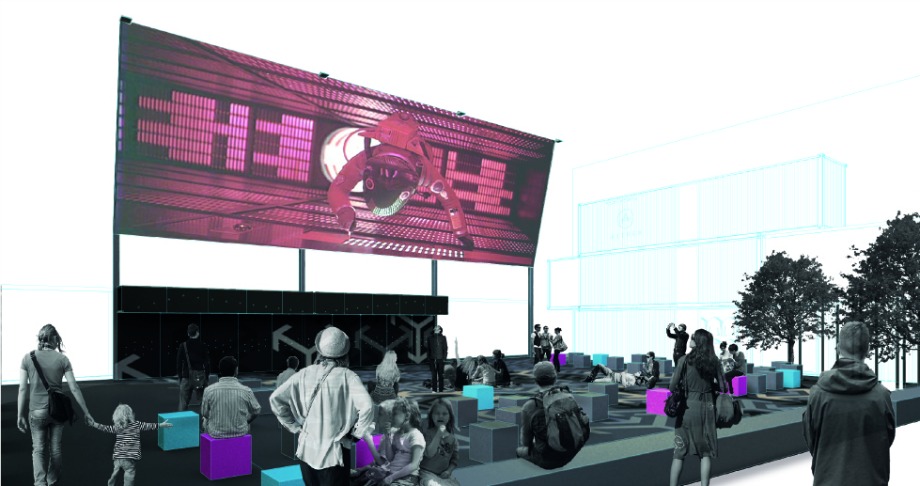 Images: PROXY
Perks for donating to the campaign will include gift certificates and treats from PROXY's retail residents, your name projected for all to see ahead of movie screenings, exclusive access "to a lecture with an interesting person," and more.

Although the Kickstarter has just launched, PROXY is hoping to screen movies in the space as soon as this fall, with a PROXY Film Festival kickoff. The festival "will feature recently released, best-of-show selections from festivals like SXSW and Sundance, focusing on independent and emerging voices in film." To learn more about the campaign and make your neighborhood movie theater happen, visit the Kickstarter here. 
And tonight, head over to PROXY from 5pm-9pm for a neighborhood block party which will celebrate the launch of the Kickstarter as well as kick off the 33rd annual San Francisco Jazz Festival. 

The screen, which has been under construction for the past couple of weeks, underwent some testing last night in preparation for tonight's festivities, which will include the screening of a classic jazz film, courtesy of SFJAZZ:
TESTING soon to be outdoor films in #HayesValley #SF @HoodlineSF pic.twitter.com/Mx58HUVcet

— Patrick Connors (@uppityfag) June 9, 2015