Over the past few months, the Tenderloin has seen a few neighborhood favorites abruptly close their doors, and a few new restaurants promising to take up residence soon. Here's the latest in restaurant news for ravenous readers:
First, Inside Scoop reported back in March that Pagolac, the Vietnamese restaurant at 655 Larkin St. best known for its house special Bo 7 Mon (Seven Flavors Of Beef), had closed. At the time, a sign in the window said that the restaurant had temporarily closed, but promised to return. But while positive reviews for Pagolac continue to appear on Yelp, it looks like the restaurant will not be returning. An eviction notice, issued May 13th by the Sheriff's Office, is taped to the door, prohibiting the owners and staff from returning to the premises.
Japanese curry joint Kare-Ken (552 Jones St.) has also closed, apparently for good. (The closure was first spotted by Eater.) In a letter to customers posted on the eatery's website, owner Ryan Lee apologized for the abrupt closure, explaining that he shuttered Kare-Ken to spend more time with his growing family. Despite some investor interest, Lee says Kare-Ken isn't currently set to return under new ownership, but he says he hasn't entirely ruled it out, either.
In happier news, new Mayan restaurant El Rincón Yucateco just moved into 491 O'Farrell St. It offers a wide selection of appetizers, like tacos ($2.50), tortas ($8) and empanadas ($2.50), as well as meaty entrees ($12). It's open until midnight on weeknights and 1am on Fridays and Saturdays, but don't forget your wallet: it's cash-only.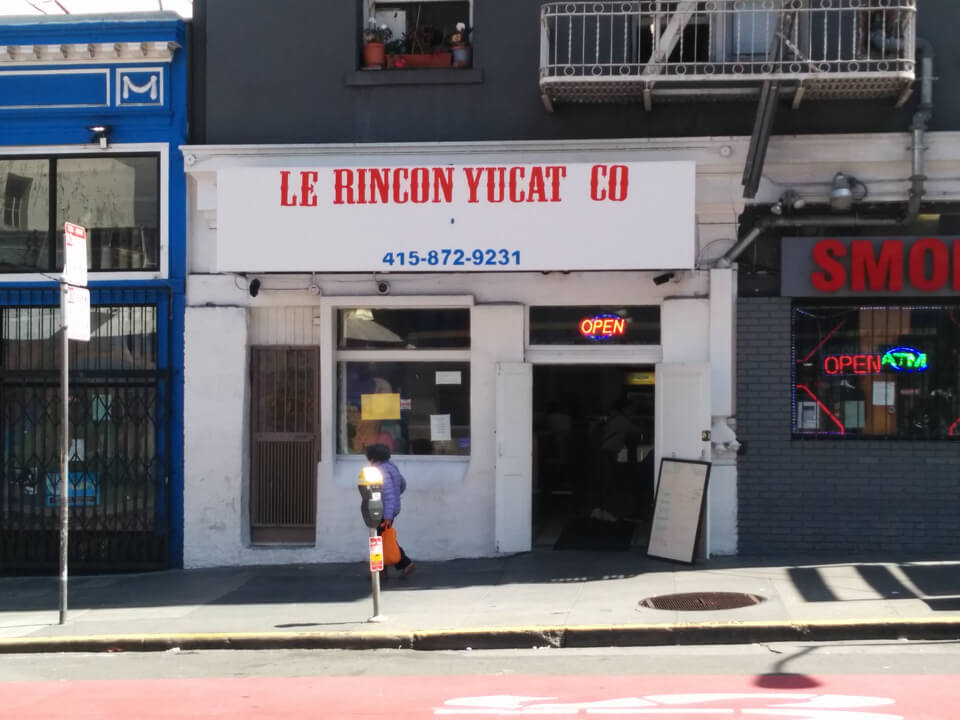 We also reported earlier this week that Elephant Sushi will open its third location, at Geary and Leavenworth, next month.
Finally, Burmese Kitchen's old location at 452 Larkin St. is still up for lease. It's currently undergoing renovations to update the kitchen, as well as two ADA non-compliant restrooms. We'll keep you posted on who eventually decides to move in.
Got any Tenderloin restaurant news or tips we should pursue in the neighborhood? Let us know in the comments or send us a tip here.