After months of planning, the SFPD will implement its new district boundaries this coming Sunday, July 19th. The changes were finalized in April and come after a series of community meetings where police officials heard public feedback on the proposed boundary adjustments.
In January, a Tenderloin community meeting saw local residents voice concerns over the plans, with police response times, an affinity for local cops, and general worries about where the boundary lines might fall chief among them. In February, a meeting focused on Northern Station saw local residents voice more generalized concerns over citywide policing. 
The shift comes as the department aims to provide "effective and strategic deployment of police resources" amid changes throughout the city, which include population shifts and the relocation of Southern Station.
We'll have more on how the district changes might affect specific neighborhoods soon. But for now, take a look at the new maps, which are detailed by the SFPD below.
Bayview: Includes the northern border at Mariposa Street and Fallen Bridge Park.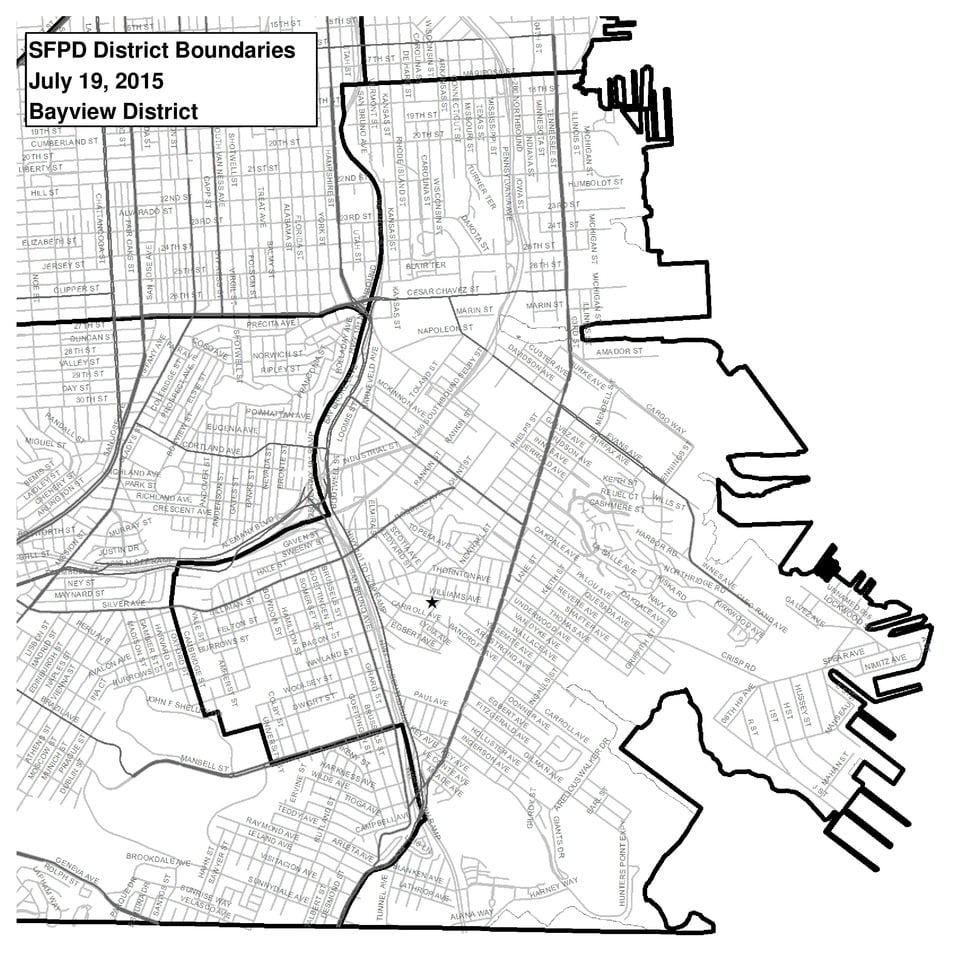 Central: Expands to include all of Justin Herman Plaza, including south of Market, and moves most of the southern border to Mission Street, incorporating the Ferry Building and all of Union Square.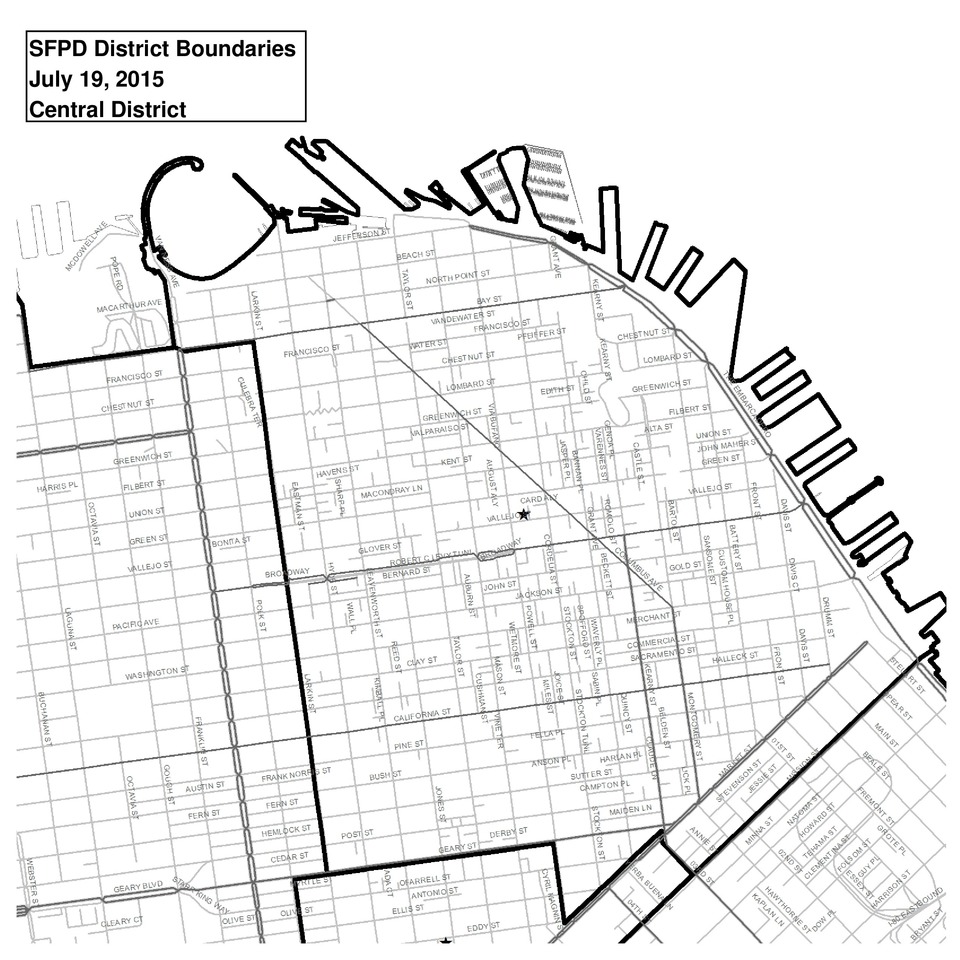 Mission: Excludes Fallen Bridge Park.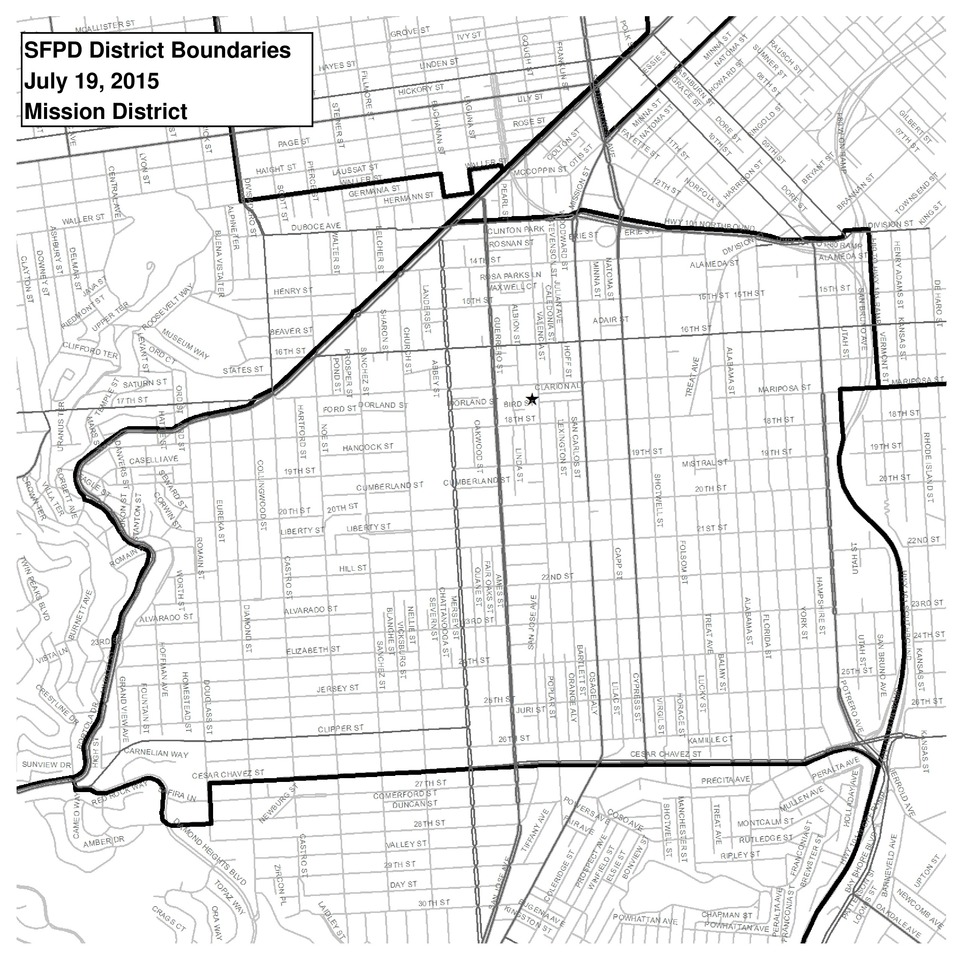 Northern: Moves the western border to Divisadero Street; loses the Duboce Triangle; border with Tenderloin moves to Polk Street between Golden Gate Avenue and Geary Street.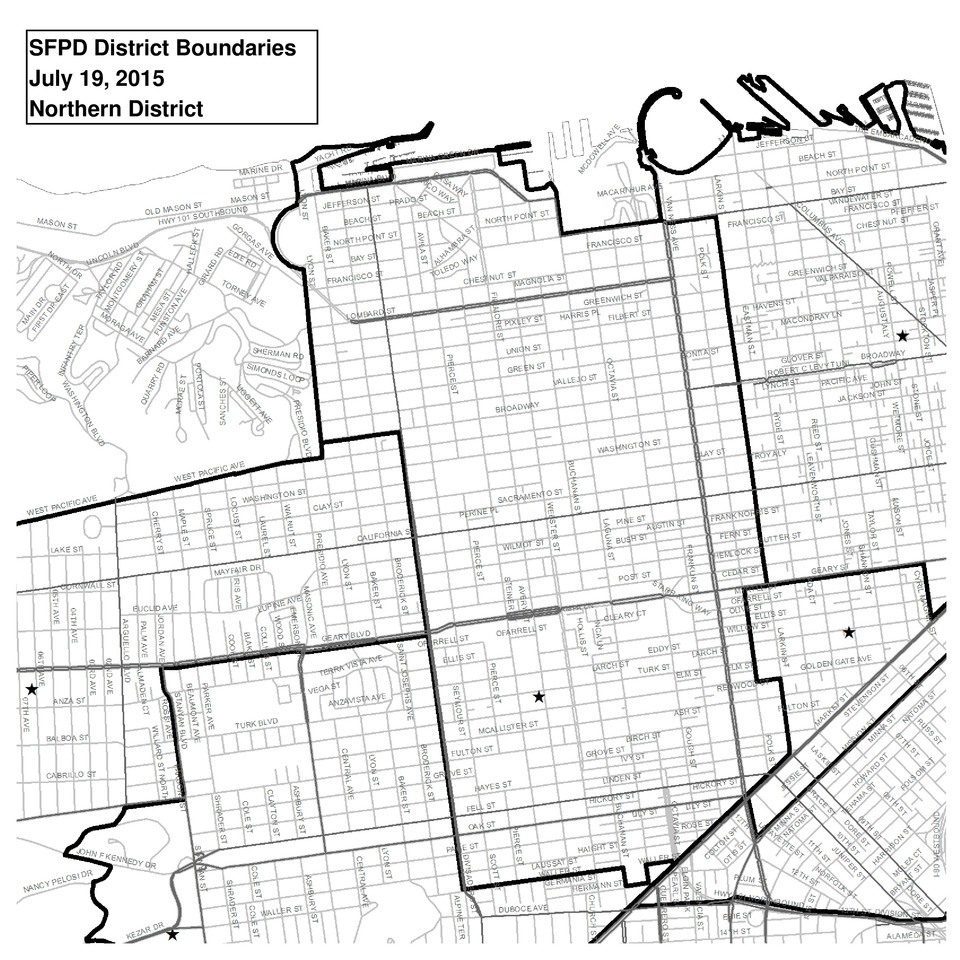 Park: Expands footprint by adding the Duboce Triangle and North of Panhandle area between Stanyan Street – along Geary and Fulton – to Divisadero Street.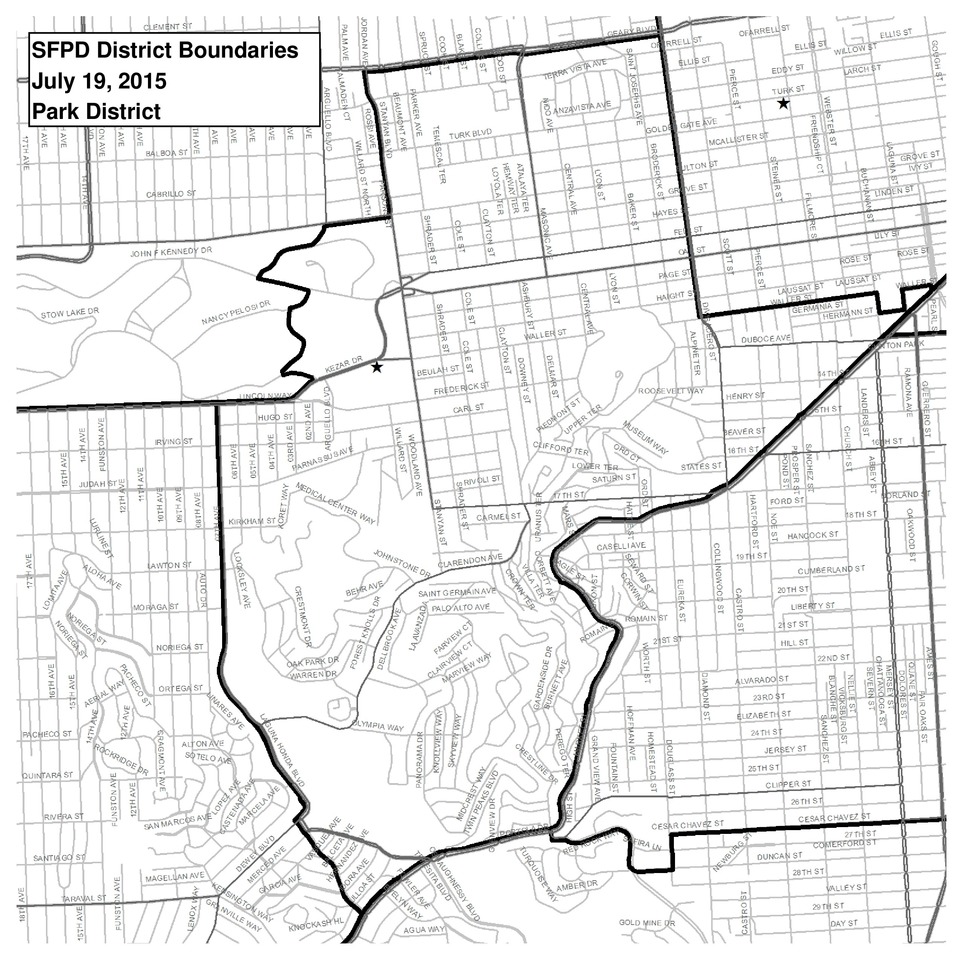 Richmond: Decreases footprint by removing the area between Stanyan Street on west –along Geary Street and Fulton Street – to Divisadero Street on east.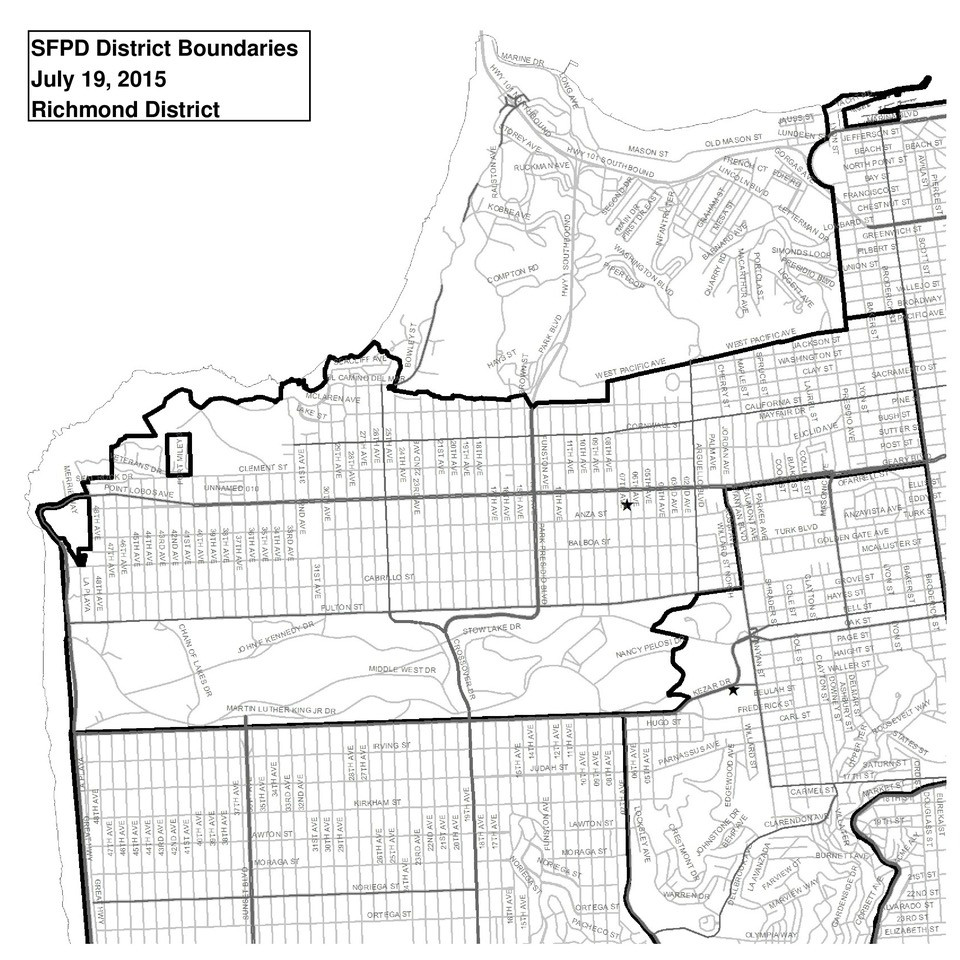 Southern: Moves the southern border for the new Southern Station to Mariposa Street.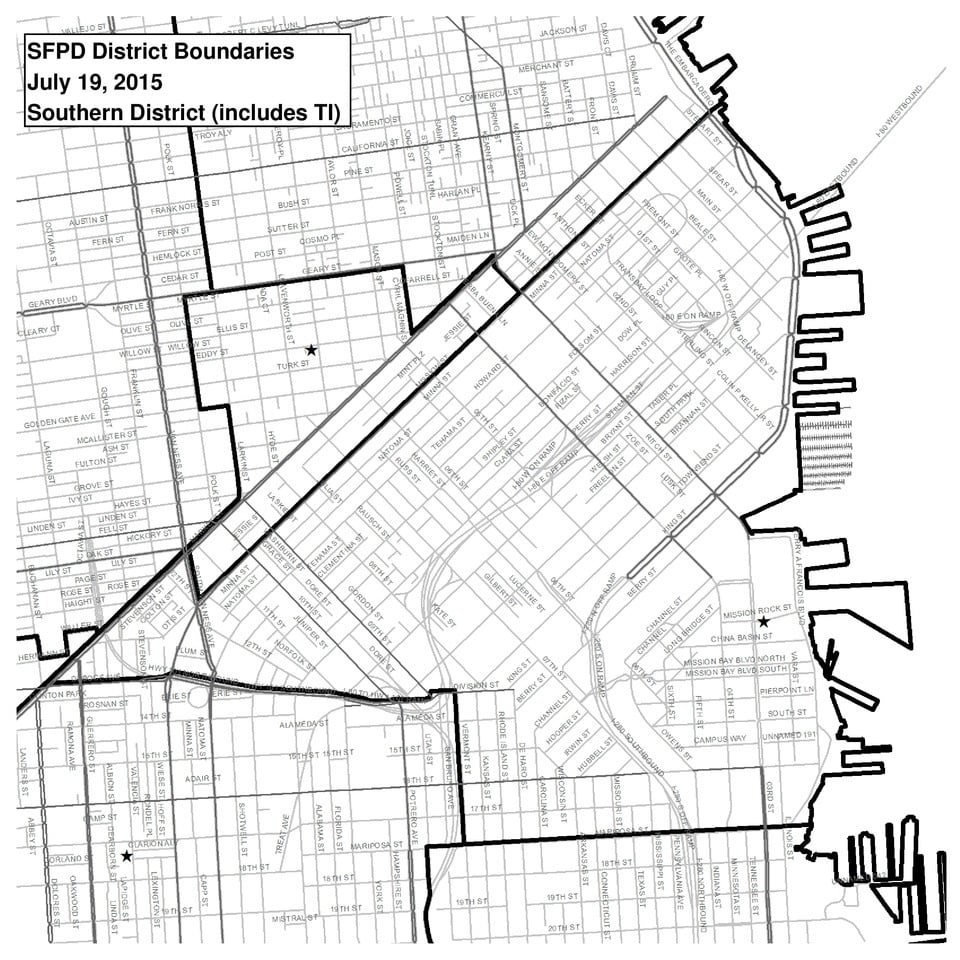 Tenderloin: Moves the southern border to Mission Street – between 3rd Street and South Van Ness; portion of the western border moves to Polk Street; loses Union Square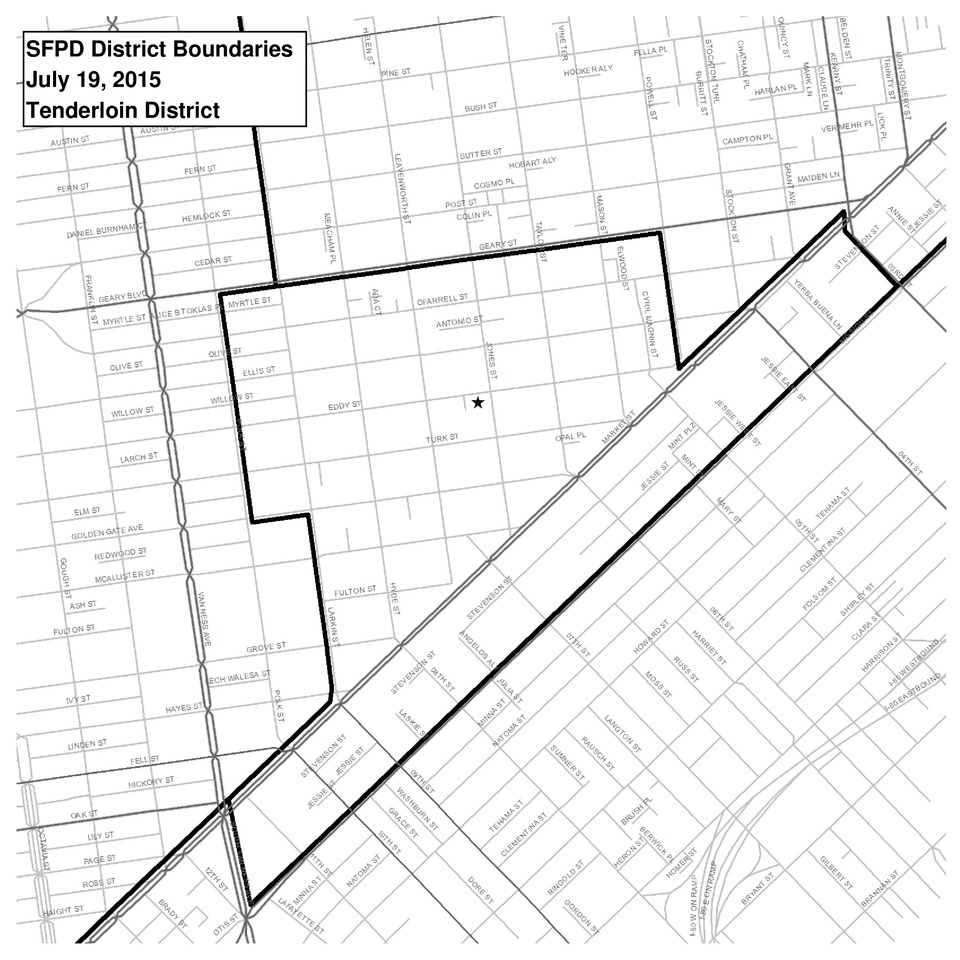 Ingleside and Taraval police districts will remain unchanged.
"The Department of Emergency Management will attempt to make the transition as seamless as possible, but issues may arise," stated the SFPD in a press release. "If you reside in the new district areas, at times officers responding to calls for service may be from the prior district assignment. Rest assured that your call will be handled regardless of the new boundaries. Should any questions or concerns arise, please contact your district station Captain."
We'll follow up with more on how the redistricting will affect specific neighborhoods, so stay tuned. For now, what do you think of the new boundaries?