Last week, we broke the news of a new restaurant planned for the ground floor of 400 Grove St., the five-story condo development on the corner of Gough and Grove.
The Chronicle confirmed the news yesterday, as did a press release sent out this morning. As we guessed, it will be called Little Gem. Owner Eric Lilavois, whose name was on the liquor license for the business, will be joined by partners John DiFazio and Dave Cruz, the latter of whom was a chef at Thomas Keller-owned Ad Hoc in Yountville. Lilavois is also a Keller alum, having served as his restaurant group's COO.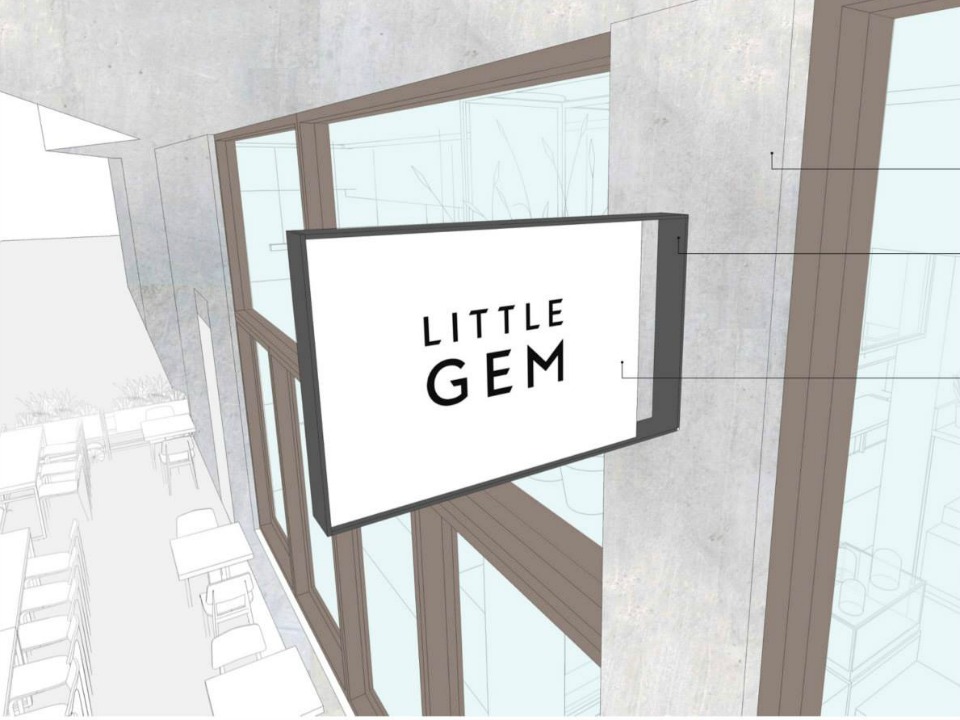 Photo: Little Gem/Facebook
Little Gem will be a counter-service restaurant with 75 seats, but while the vibe will be casual, the menu will be unique. Lilavois, who is gluten-intolerant, plans to serve a menu entirely free of gluten, dairy and refined sugar. All the food will also be free of additives, and sourced from reputable and responsible farms. "We're focusing on exceptional, high-quality ingredients and delicious foods that are inherently free of those things," says Lilavois in the press release. 
Sample entrees include a flat-iron steak ($14) and king salmon ($15), which can be matched with grain or potato preparations ($5) or a selection of vegetables ($6). "We're taking order-at-the-counter dining to a new level of quality and experience," the restaurant says in a statement on its website.
During the day, Little Gem will offer a variety of soups, salads and wraps—but with a fine-dining twist. For example, a Tuscan pork-shoulder wrap with pickled carrots, cucumber, and fennel mustard ($11) will come on gluten-free naan. Little Gem will also serve smoothies, as well as coffee, wine and beer. 
The 2,000-square-foot space will be designed by Boor Bridges Architecture, the firm behind Chapel Hill Coffee, Equator Coffee and Tea, The Mill and David Rio Chai Bar, among other local restaurant projects. For Little Gem, the firm is going for a "light modern" approach, with large windows and fixtures made of marble, concrete and reclaimed American elm.
A rendering on the restaurant's Facebook page also shows signs of an outdoor seating area in the works: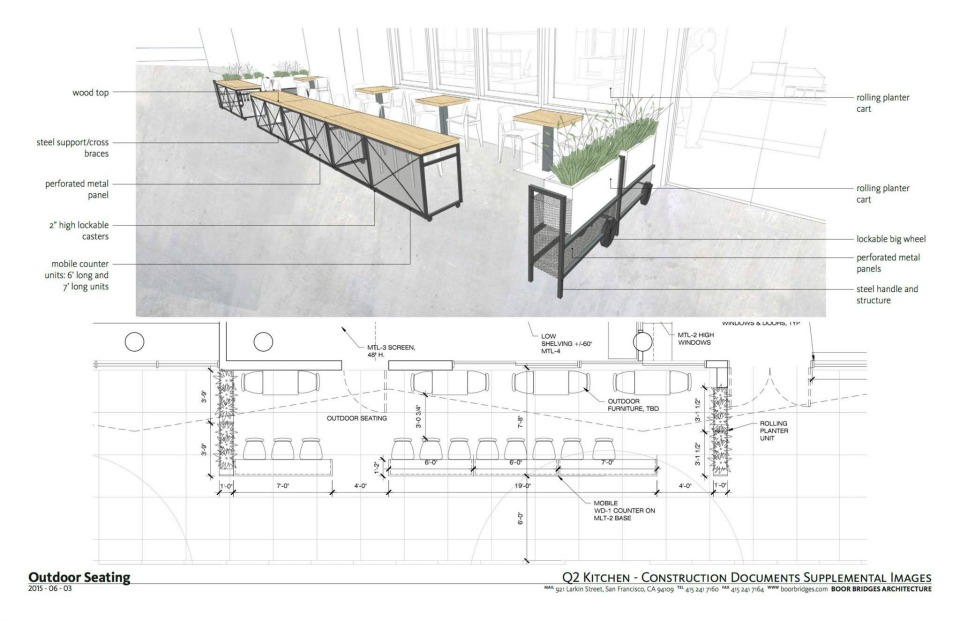 Little Gem's official opening date hasn't been announced yet, but the restaurant's website says it will debut in fall 2015. For the moment, however, 400 Grove is still very much under construction. We'll keep you updated as plans develop.