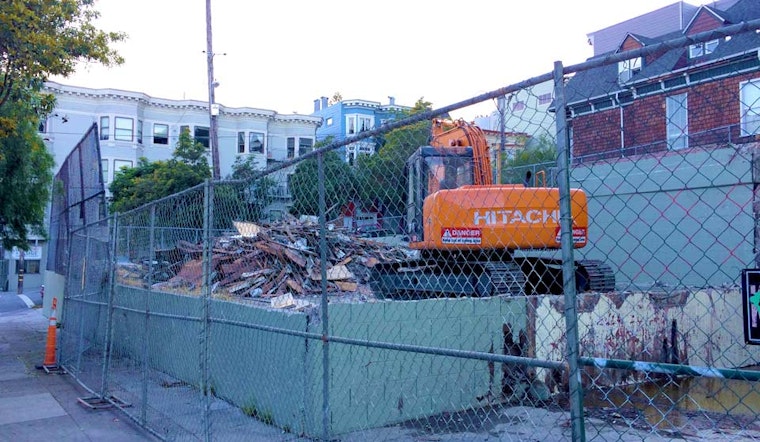 Published on August 19, 2015
The former Page Street Center building at 690 Page St. is finally being demolished, and the site will soon see the construction of four 4-story residential buildings.
A chain-link fence has been erected around the entire corner lot, and debris from what used to be the Center (which had been vacant for the past three years or so) lies piled on the adjacent former City CarShare parking lot.
We first learned that the project was in the works back in 2013, when the proposal surfaced to tear down the 54-year-old single-story building, tear up the parking lot, and construct four buildings with a total of 12 units — all of which will have three bedrooms — on the site.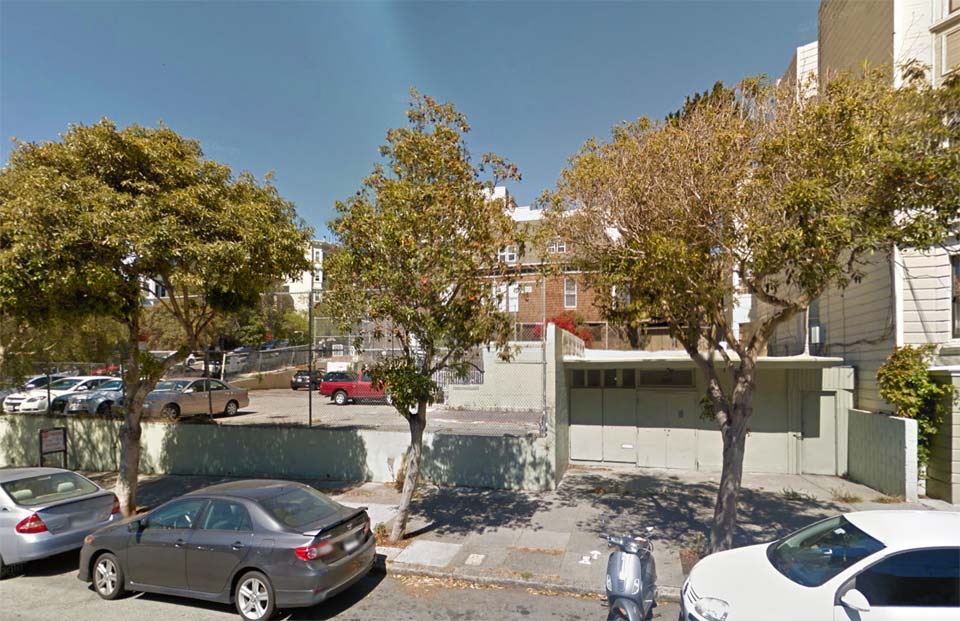 Image: Google Maps
In the two-plus years since, the project has progressed, clearing its requisite evaluation and notification hurdles last year. Initial renderings by Gary Gee Architects were also revealed: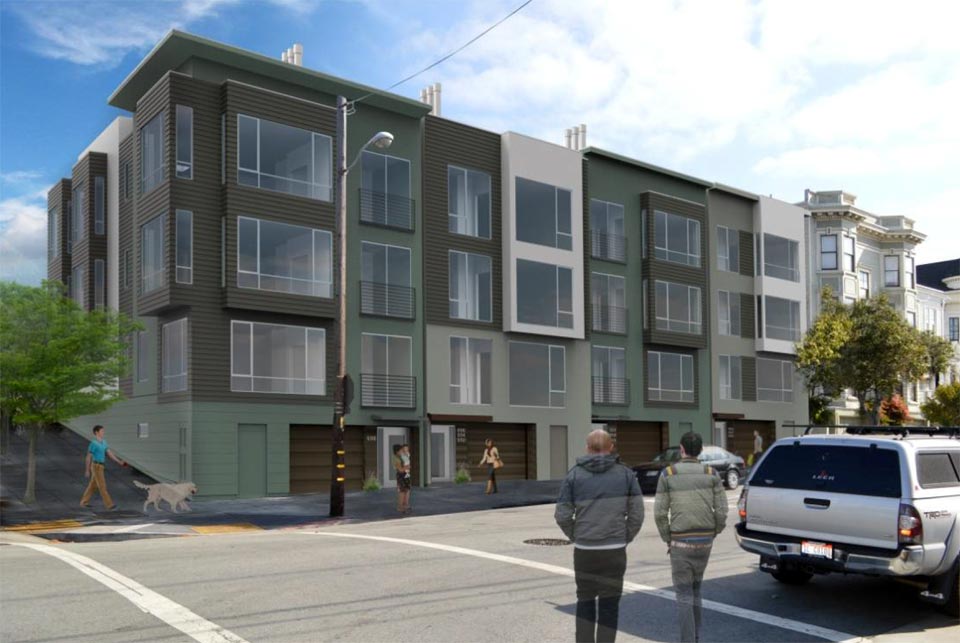 Finally, in late June of this year, demolition and construction permits were officially issued by the city, and now the work is underway.
A street use permit indicates that work could last until February of 2016, so expect these units to hit the market sometime next year. We'll update accordingly.