Rumors are swirling that North Beach Baking Co. at 1501 Grant Ave. is planning to close its doors, but a manager has adamantly denied them. (The business was formerly Italian French Baking Co. and many neighbors still call it that, despite the fact that it changed names in 2010).
We're trying to find out more, but we don't have anything concrete yet—except the fact that several sources have contacted us to tell us about the rumors. They've been pervasive for nearly a week now. A bakery has existed in that location since 1917, so neighbors are understandably concerned about losing it and hoping that another restaurant doesn't take root there.
Here's what we know: Neighbors started telling Hoodline that they heard the bakery was going to close on July 31st. We went to the bakery on July 30th and overheard an employee telling a customer just that. When we asked the employee to speak to a reporter, she referred us to "the boss," Tony.

Late in the day on July 30th, Tony—who refused to give Hoodline his last name—called from the business. He vehemently denied the rumors and said he didn't know how they were started. He said the small storefront will be open for shortened hours, 6am–3pm daily, for temporary remodeling, and then return to 6am–6pm. 
North Beach Baking Co. has a large baking area behind the storefront and sells wholesale in addition to its retail operation. It's known for its loaves of bread and pastries.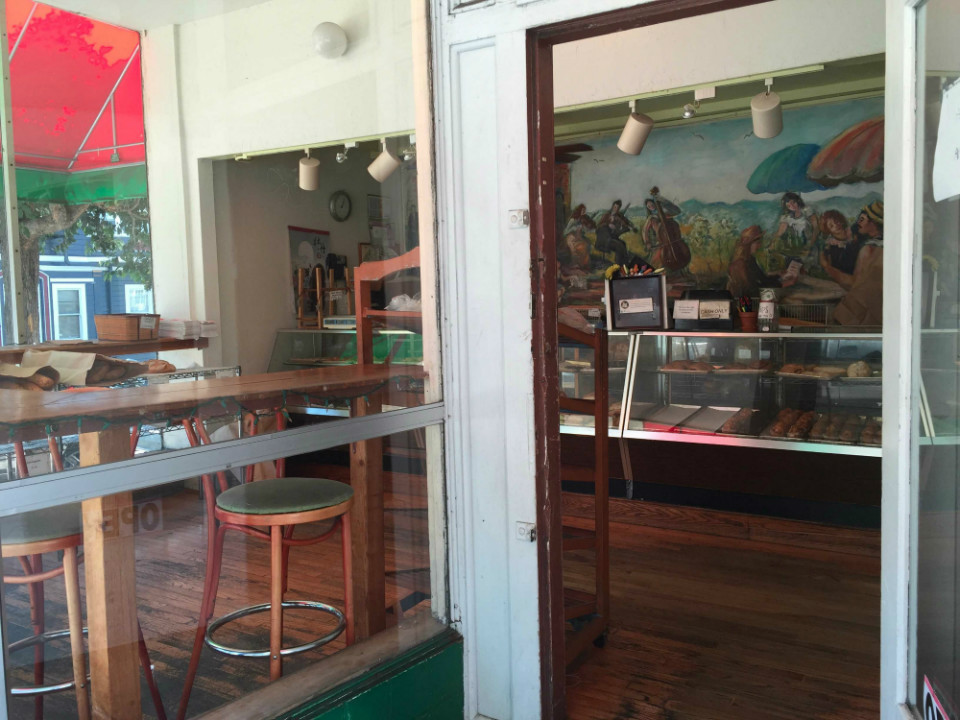 Photo: Geri Koeppel/Hoodline
"It seems everyone I've spoken to has heard it's going to close, and believes it will," said neighbor Lance Carnes. "A gang of locals gathered outside the bakery around noon on July 31st and swapped theories. No one seems to know for sure what is happening." The bakery was open as of Saturday, Aug. 1st, but closed on Monday, Aug. 3rd, with a sign in the window saying it would reopen on Wednesday.
Meanwhile, the name Italian French Baking Company is still used on the business' Yelp page, but neighbors told us it was sold a few years back. We checked public records to see when North Beach Baking Co., LLC, took over and found it was in 2010. However, that search yielded another fact: The business license was suspended by the Franchise Tax Board on May 1, 2014. We called the Secretary of State to verify the information and see if it had been reinstated, and a spokesperson said yes, the suspension was correct and there was no record of a reinstatement.
The business has a long and interesting history. According to The Italians of San Francisco, 1850-1930, by Deanna Paoli Gumina, "By 1916, the Italian bakery workers in North Beach had been organized and threatened to strike for better working conditions and a day of rest. Several days after their meeting, five North Beach bakeries merged and formed the Italian French Baking Company in order to bring down the rising cost of bread."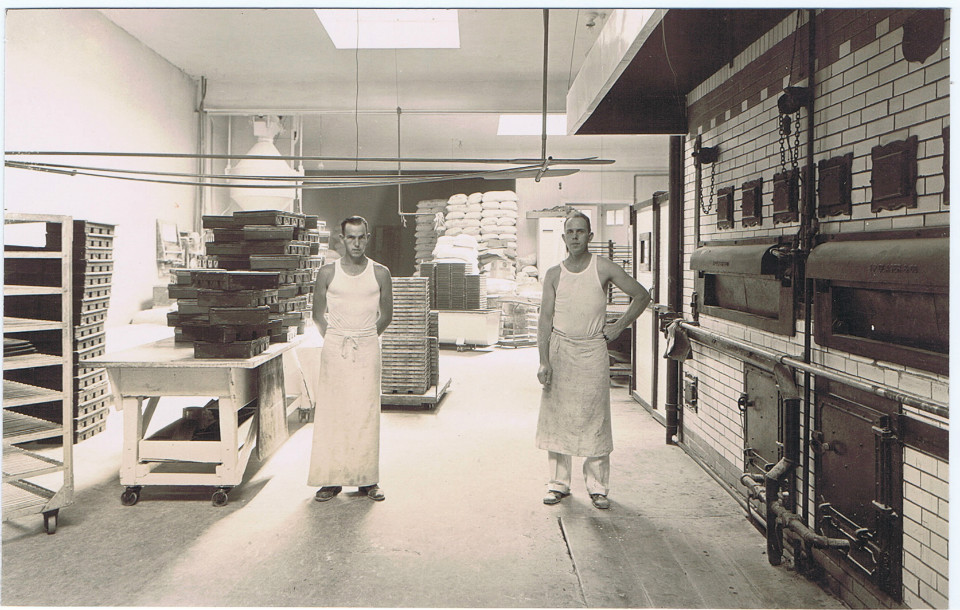 Carlo and Benito, North Beach Bakery, 1501 Grant Ave., 1932; from the Glenn D. Koch Collection. Photo: Courtesy of the Northeast San Francisco Conservancy
The Mission Revival building was built to house the bakery and has the original brick ovens. The building permit is dated May 1st, 1917, and the architect was Paul F. DeMartini for original owners L. and J. Martini, according to research by the Northeast San Francisco Conservancy.
The bakery has had a series of other owners throughout its history, including Royal Baking Co. in the 1930s and Lido Baking Co. in the 1940s, and it returned to being Italian French Baking Company from 1960–79, after which it merged with Cuneo Baking Co. Records for the business stop after that, according to the Northeast San Francisco Conservancy.
We'll let readers know when we know more about the bakery's status and future.