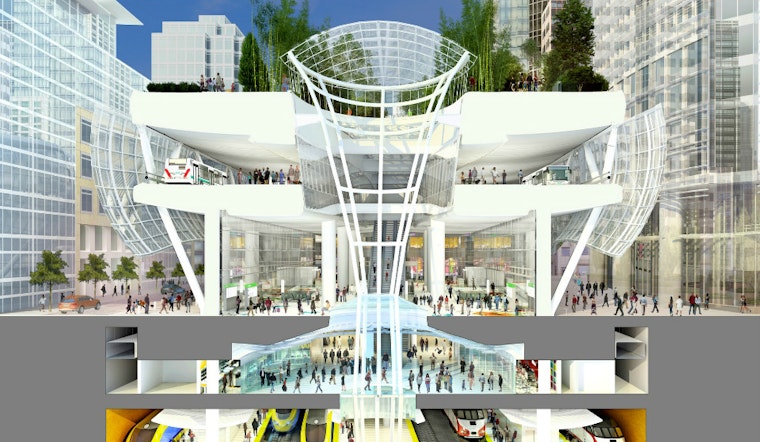 Published on August 03, 2015
The Greater Rincon Hill Community Benefit District has been approved, meaning that beginning next year, neighbors can expect to see a slew of new services in the area.
A community benefit district, or CBD, is akin to a homeowner's association, but intended for mixed-use urban neighborhoods. Property owners self-tax in order to pay for additional street cleaning, security patrols, marketing, tree trimming and green-space maintenance, among other services.
The Greater Rincon Hill CBD includes all residential and commercial properties in an area spanning roughly from Second Street to the Embarcadero and Mission to Bryant streets—including the future home of the Transbay Transit Center.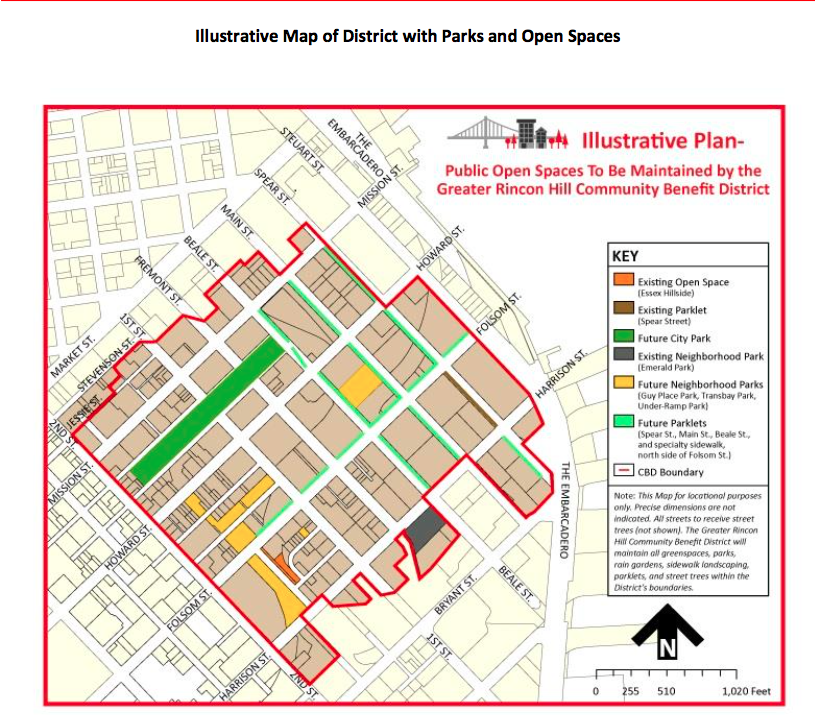 Map: Greater Rincon Hill CBD
The Greater Rincon Hill CBD earned a whopping 75 percent "yes" votes, with 50 percent of the total stake voting. (Ballots went out on June 12th, and were counted 45 days later.) Votes are weighted, so an individual condo owner has a fraction of the voting power of a large commercial property owner. They're taxed on the same formula, so most condo owners in the Greater Rincon CBD will pay less than $200 per year.
"I was predicting 65 percent; we'd have been happy with 60," said Jim Chappell of MGM Management Group, a consultant to Greater Rincon and other CBDs. He said the show of support isn't surprising, however, considering CBDs' 15-year history in the city. "Once people have these services, they love them. People are understanding them more and it's not so hard to sell. Success breeds success."
From here, the Greater Rincon CBD's steering committee will form a board of directors and a nonprofit corporation, Chappell said. Assessments will be included in the tax bill that's due on December 10th, with the city sending the money to the CBD by the second week in January at the latest. Once the money is in, services will begin sometime in the first quarter. (The management plan has the full list of planned services, as well as other details.)
As development blooms in the area, the Greater Rincon CBD will eventually will be the city's largest, with a budget set to grow to more than $4.5 million by 2018-19. It'll also have access to roughly $32 million in property taxes and developers' fees for for capital improvements, including wider sidewalks, lights, trees and parks. That includes City Park, 5.4 acres of green space planned for the top of the eventual Transbay Transit Center. The Transbay Joint Powers Authority will pay a big chunk of maintenance, and it'll also pay assessments into the CBD.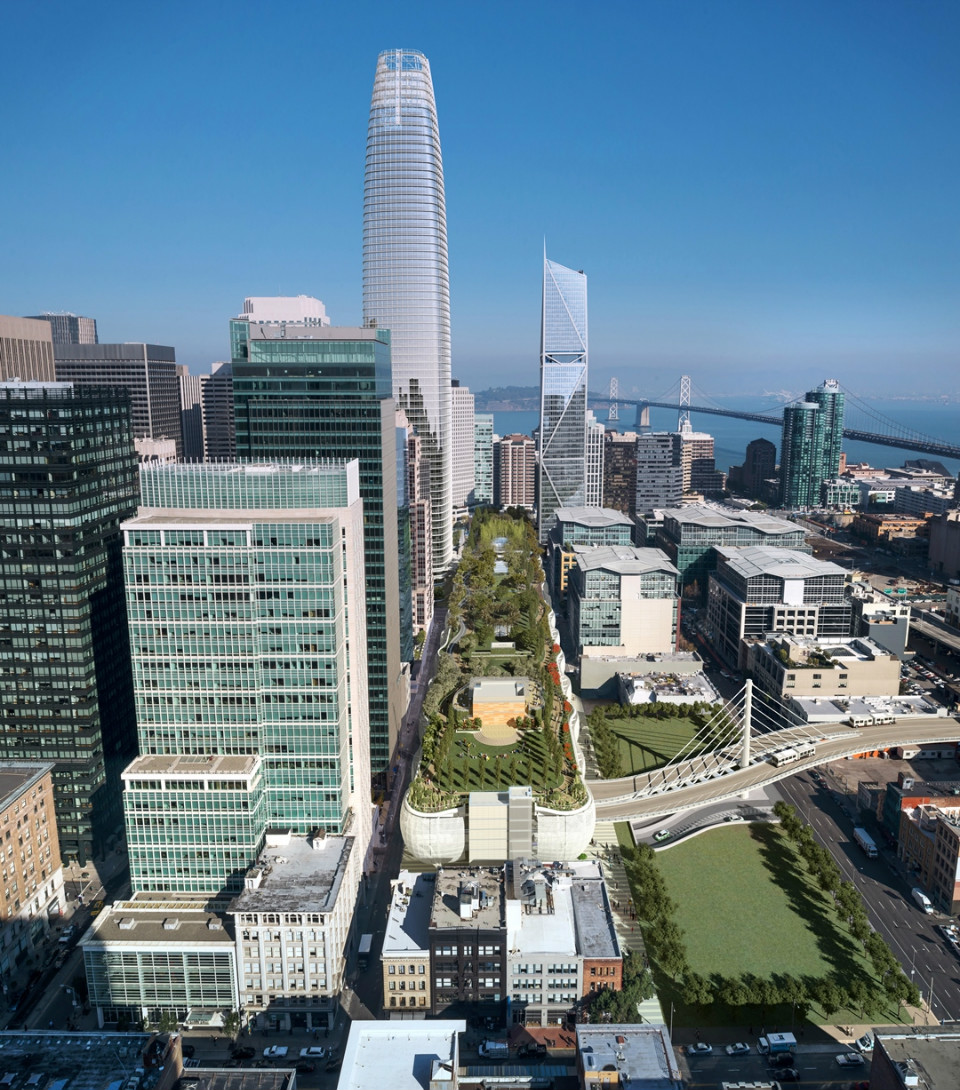 Rendering: Transbay Transit Center
Meanwhile, the adjoining Yerba Buena CBD was recently renewed for another 15 years, with 84.4 percent of the vote. Chappell, who also consults for Yerba Buena, said the CBD saw slight boundary increases and service increases. It now covers the area from Second to Fifth streets, with a jagged boundary between Market and Mission to the north and the I-80 freeway to the south.
Chappell noted that District 6 now boasts six of the city's 16 CBDs, including Greater Rincon Hill, Yerba Buena, Central Market, Civic Center, North of Market/Tenderloin and Moscone Expansion District. "[District 6 Supervisor] Jane Kim is a big supporter and a big help," he said.
CBDs have taken off outside the district as well. Chappell is also a consultant for the newly created Dogpatch & NW Potrero Hill Green Benefit District, a CBD focused strictly on parks and open space that passed with 75 percent approval. The Embarcadero and West Portal are also in the process of forming CBDs.