By
Dijon
- Published on August 17, 2015.
In our recurring "Souls Of" series from Dijon of Souls of Society, we travel through San Francisco's neighborhoods and bring you quick on-the-street snapshots of the people we meet. Today, we visit Fisherman's Wharf for the first time.

---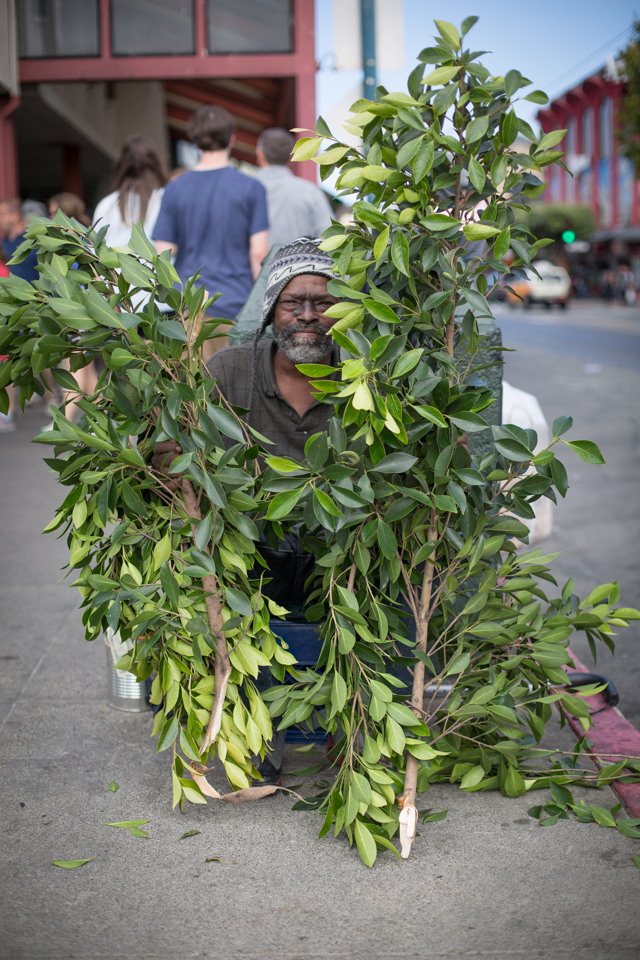 "I've been working this corner for 37 years. Gotta eat. Gotta pay the rent. I've been feeling short-winded these days, my back is messed up. I'm getting old."
How'd you come up with the idea to be the bushman?
"I don't know. I can't answer that. I used to have a box I would jump out of. It was like a jack in the box. This shit is getting boring to me, though. I want to do something else."
I can imagine. I've bet you've seen a lot out here, huh?
"A whole lot. Too much."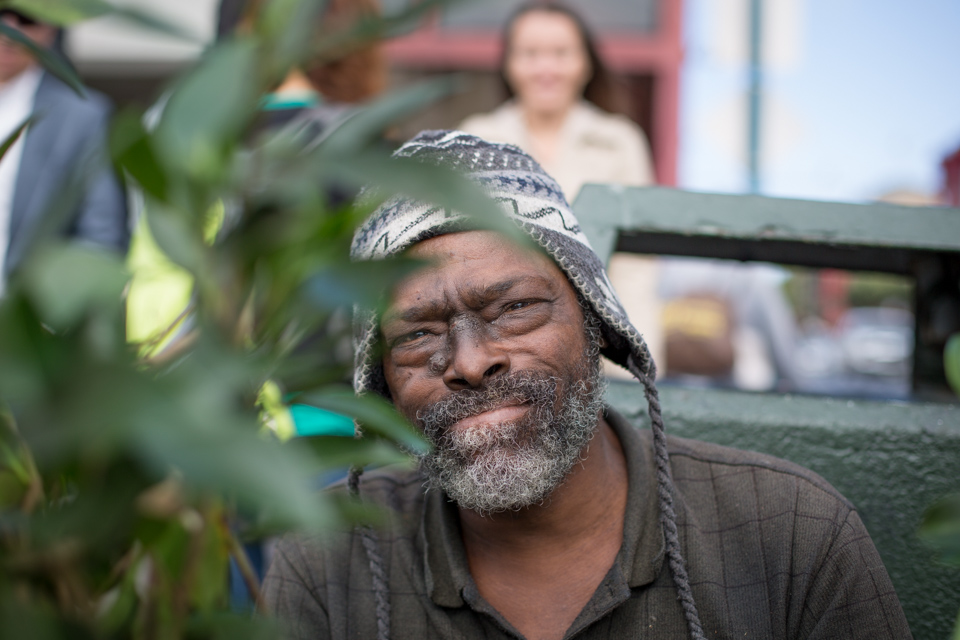 I've heard you take care of other people around here, with the money you make.
"I do what I can."
Where are you from?
"Born and raised Bay Area. I gotta get back to work, though."
Sure thing. Nice to meet you. I'm Dijon.
"Alright, nice to meet you too. I'm Frank."
---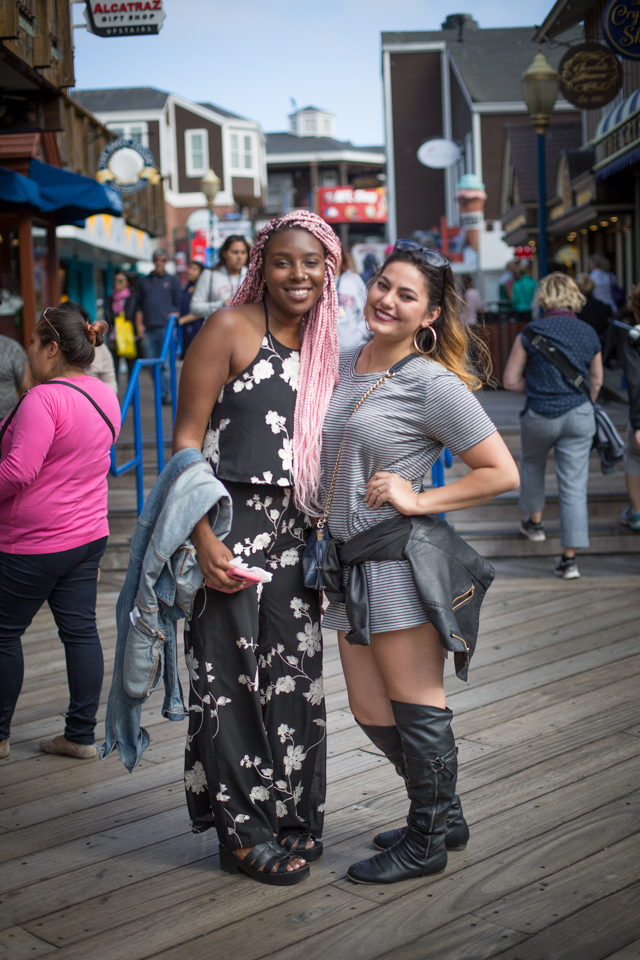 Right: "I moved out here from Sac last December. She's moving down soon, so I'm showing her around."
What's your dream for your life here?
Left: "I don't know. I just wanna be free. Have a new start. Go with the flow."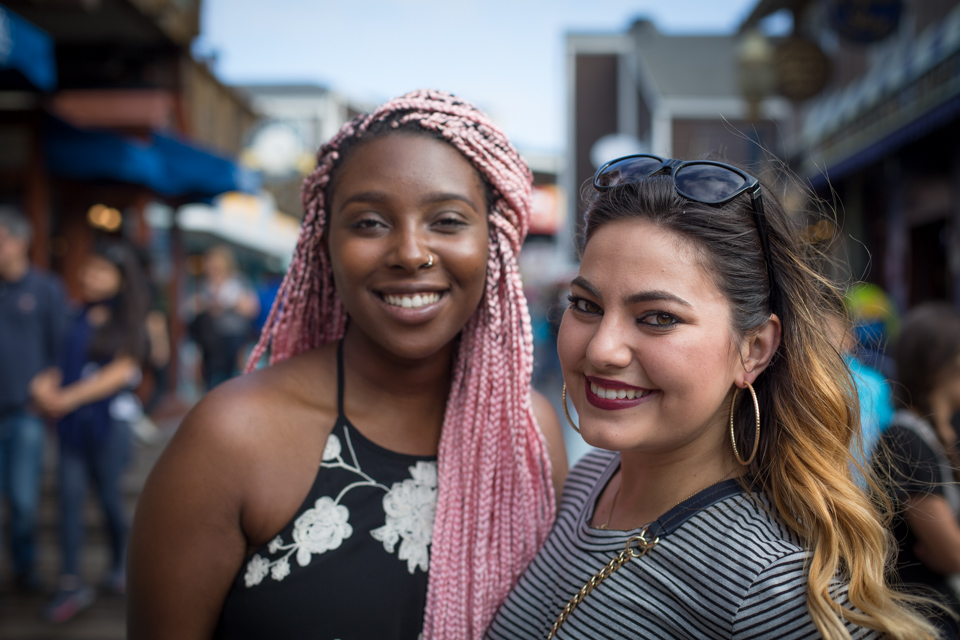 What's one of your favorite things about her?
Right: "She is bold as fuck. She don't hold nothing back. If she gon' tell you, she gon' tell you. She'll be like, 'You acting dumb as fuck.' And she's an activist, so she be educating me about black culture."
What about you?
Left: "She's so sweet. Sometimes I kinda wanna vomit. She's the nicest person I've ever met. Sometimes it's like, 'Damn, how can I be that nice?' She inspires me to be nice."
---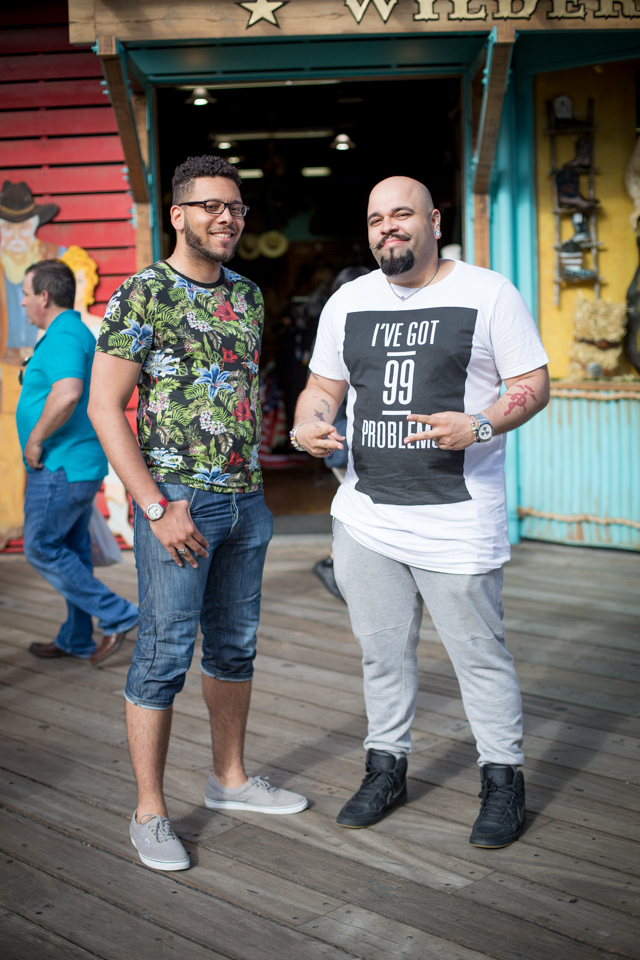 Left: "It was Friday the 13th the day we met. Beyonce's album dropped that day, too!"
What do you two like to do together?
Right: "We collect anime and comic book figurines. All that geeky stuff."
How long have you been together?
Right: "About a year and a half."
Any advice for how to get past that first 3-5 month range?
Right: "Be yourself from day one. Sharing interests and appreciating each other. You have to embrace each other's lives."
Left: "Being with him, I feel like I'm able to be my most authentic self."
---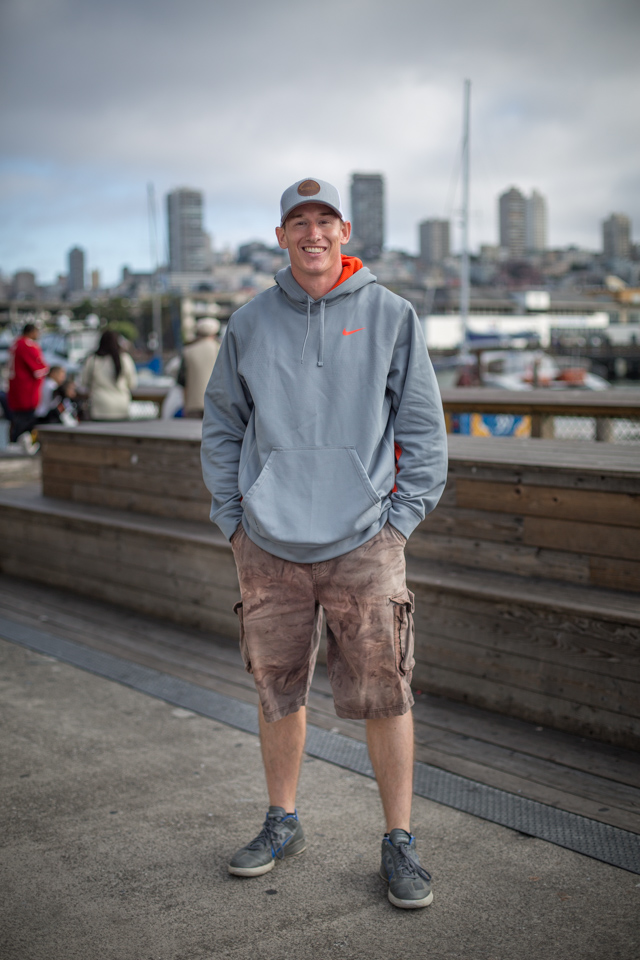 "I'm passionate about film, comedy, and acting. I don't know. I just love when I get that feeling and write down my ideas."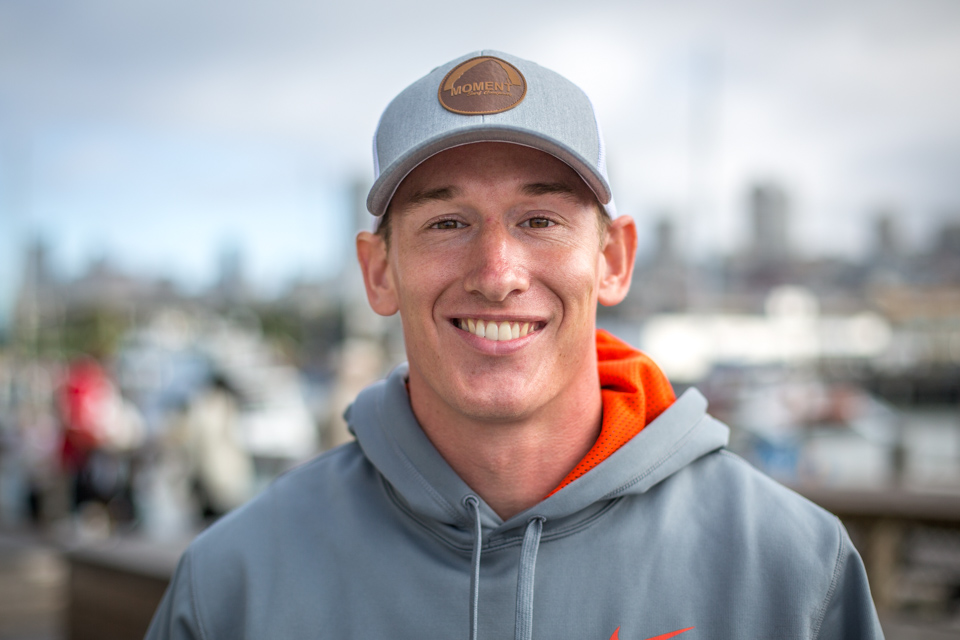 "In high school, I was doing improv in class. This guy in my group did this sketch and I didn't clap afterwards, so my teacher got on me. I didn't go back to that class after that. After high school, my dad gave me two choices: go to college to be a cop or firefighter, or go work. I was afraid to tell him about my passions, so I went to be a firefighter. Now, I just quit my job and decided to get serious about my passion and find what's in me."