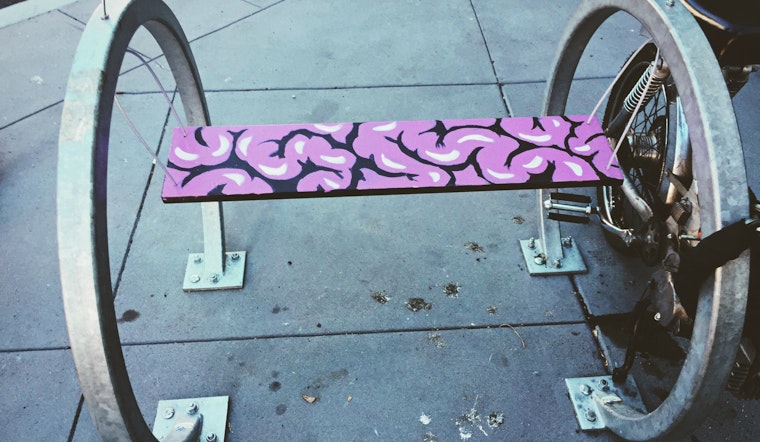 Published on August 19, 2015
Think back to the last time you locked up your bike. Did you notice anything unusual?
If the answer is yes, you may have stumbled upon one of 12 new swings hanging between the circular bike racks spaced throughout the city.
The swings, which went up last Thursday and Friday during the morning and evening rush hours, were installed by six local artists who prefer to remain anonymous.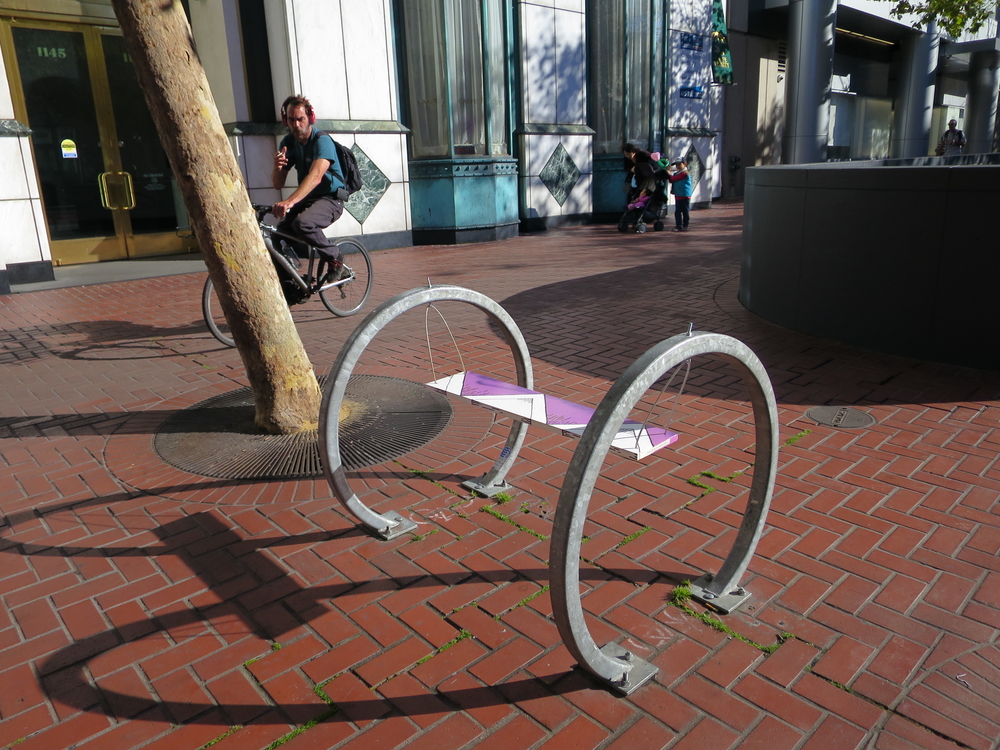 A swing on Market at 10th.
The project is led by one anonymous local artist (for this story, we'll call him "Brian") who is funding it with $500 he received in April from The Awesome Foundation, a local-turned-global nonprofit that awards micro-grants to people working on "awesome" projects. For the last few months, Brian has assembled bolts, boards, wires, paints and a small army of volunteer artists to create and install the swings.
The idea of creating public seating came to Brian a few years ago. Long rows of circular bike racks were popping up all over San Francisco, and he started to notice their consistent features—dimensions, distance between each rack, little holes at the top, etc.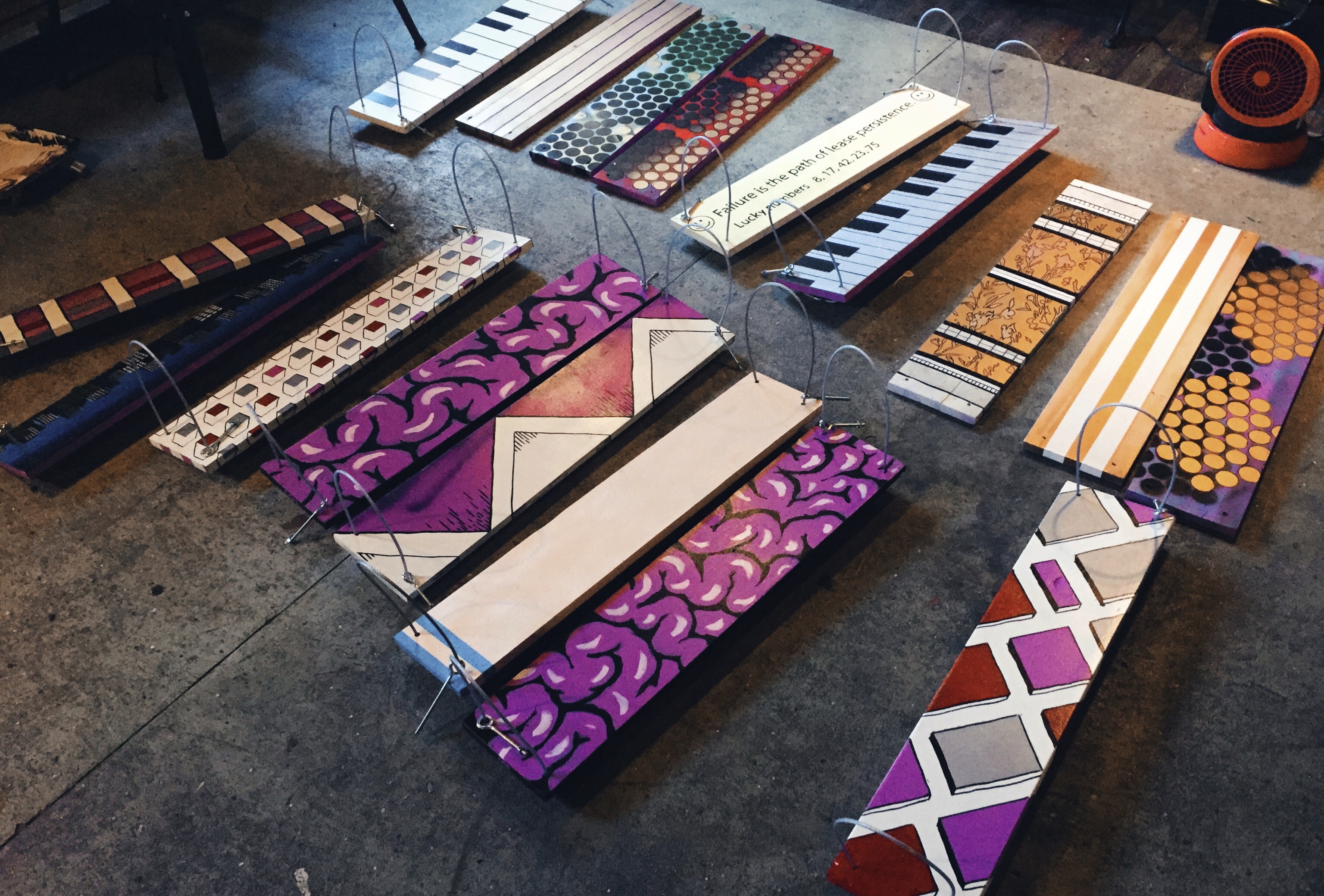 All the swings.
So on New Year's Day in 2014, Brian secretly installed a small swing on the racks outside The Chapel on Valencia Street. He was pleased to see people using it as a place to hang out or relax, so he decided to turn it into a city-wide public art project.

"I want to encourage a discussion about how we can get more use out of public spaces." Brian said. "Bike racks can be more than just a bent piece of metal; they can be a place to hang out."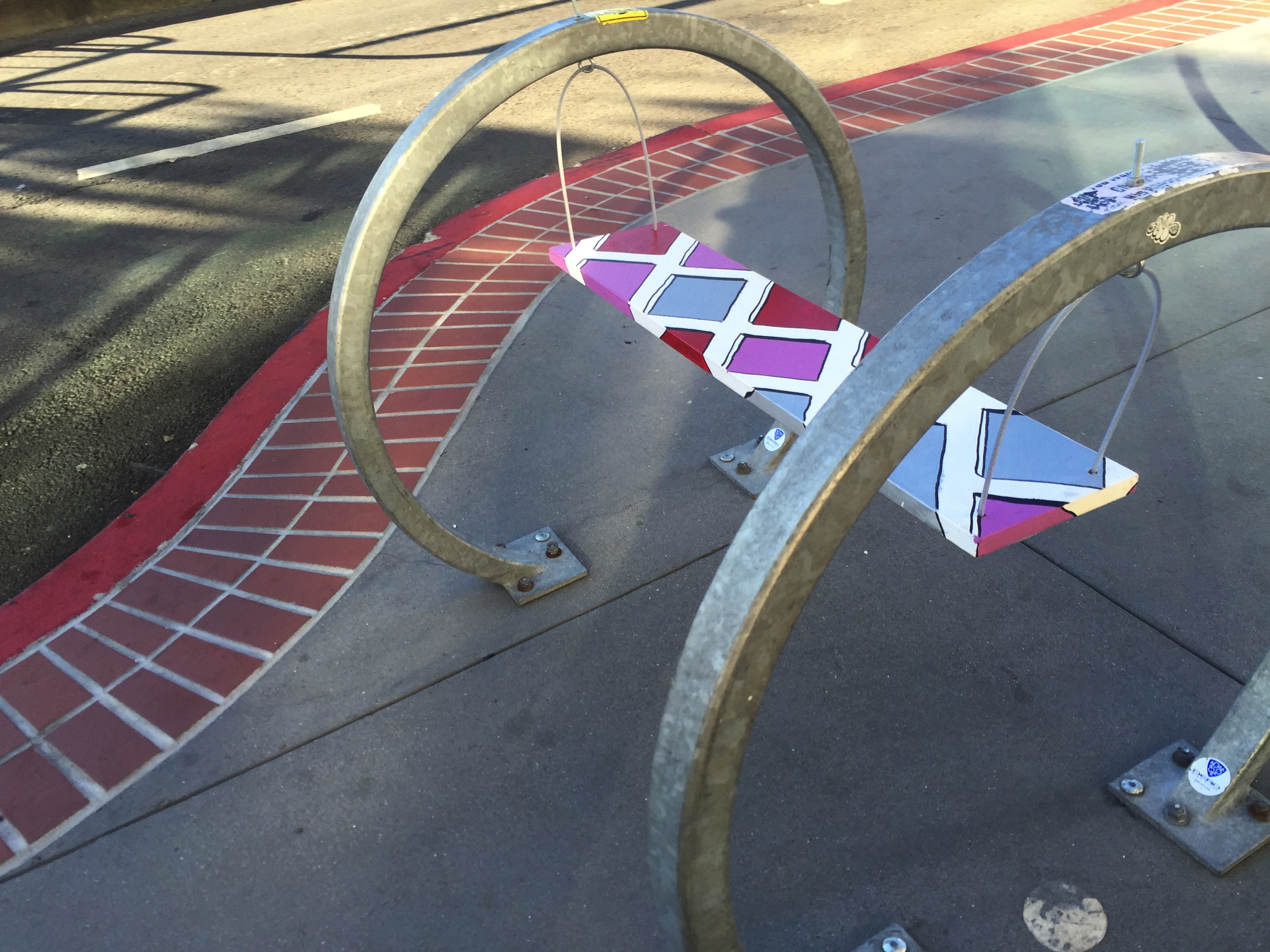 A swing on Market at Dolores.
Each installation, he said, is designed to operate less like a swing and more like "a comfortable chair." The chair, even when it is occupied, does not prevent cyclists from locking up their bikes.
"I don't want cyclists to feel targeted, so I chose bike racks that are used less frequently," Brian added. "My goal is to add more seats, rather than take away bike spots."
In total, the team of artists created 16 swings. They will all be installed in various locations by the end of this week.