Back in February, we updated readers on the progress of the San Francisco AIDS Foundation's (SFAF) new space at 470 Castro St. After four years of extensive planning and construction, the organization will move into the brand-new center, dubbed Strut, next month.
SFAF, which has provided education, advocacy, and services in the fight against HIV/AIDS since 1982, is using Strut to take an innovative approach to HIV/AIDS and gay and bi men's health. With help from consulting giant Bain & Company, the new center is intended to rethink the way in which services are offered to the community.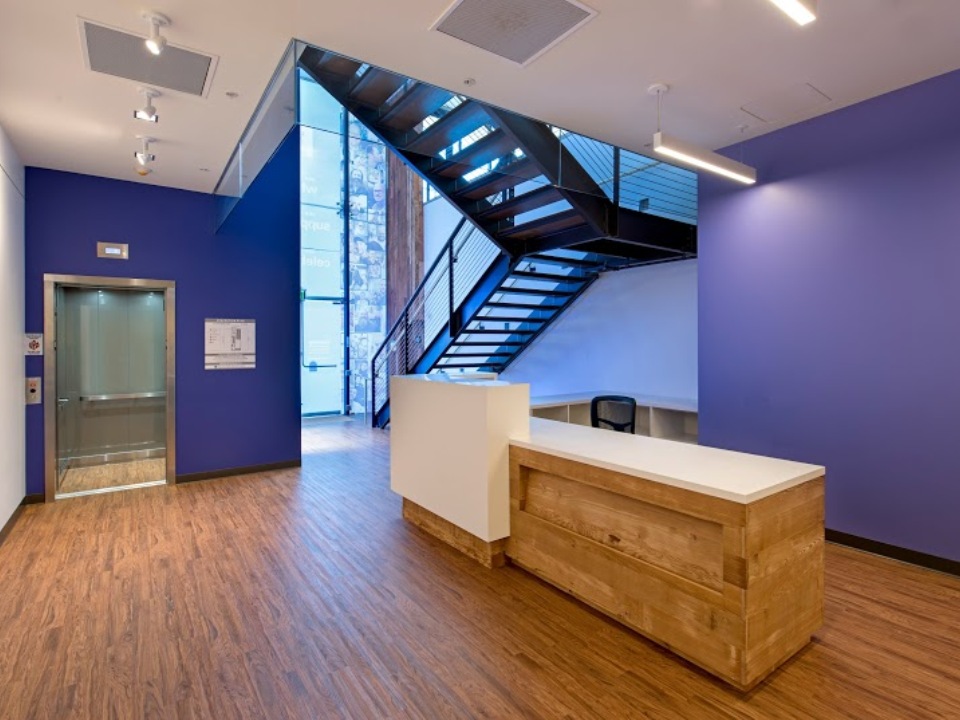 With $12.2 million of a targeted $15 million raised, Strut aspires to make San Francisco "the first city to end AIDS transmission," said SFAF CEO Neil Giuliano. The new building combines Magnet's sexual-health services, Stonewall Project's mental health and counseling services, and Stop AIDS Project's prevention programs under one roof for the first time.
"The [SFAF] board was challenging us with the question of how we get to the end of HIV/AIDS in San Francisco," Giuliano told us. "The overarching concept shifted from a 'sickness and disease management' model of care to an 'ongoing holistic health and wellness' one."
To help design the new center, Bain worked pro-bono for the SFAF on a five-month survey and report. After examining the data, "they told us to do what we're continuing to do in the Castro, but in one location, focused on community-building," Giuliano said. "They also said to increase capacity of what we're doing, and target a couple of demographics falling through the cracks: namely, young African-American men and gay and bi men over 50."
The organization responded by adding two new programs to the mix. DREAAM Project caters to gay and bi African-American youth, while the Elizabeth Taylor 50-Plus Network provides resources to gay and bisexual men over the age of 50.
"Last year, 302 new HIV-positive diagnoses were given in San Francisco, and over 100 of those were identified at Magnet," Giuliano said. "The ability to handle an expanded capacity in our new space will surely allow Magnet to reach a wider audience. With 294 of the 302 new cases originating in the Castro, a strong SFAF presence in the neighborhood is more important than ever."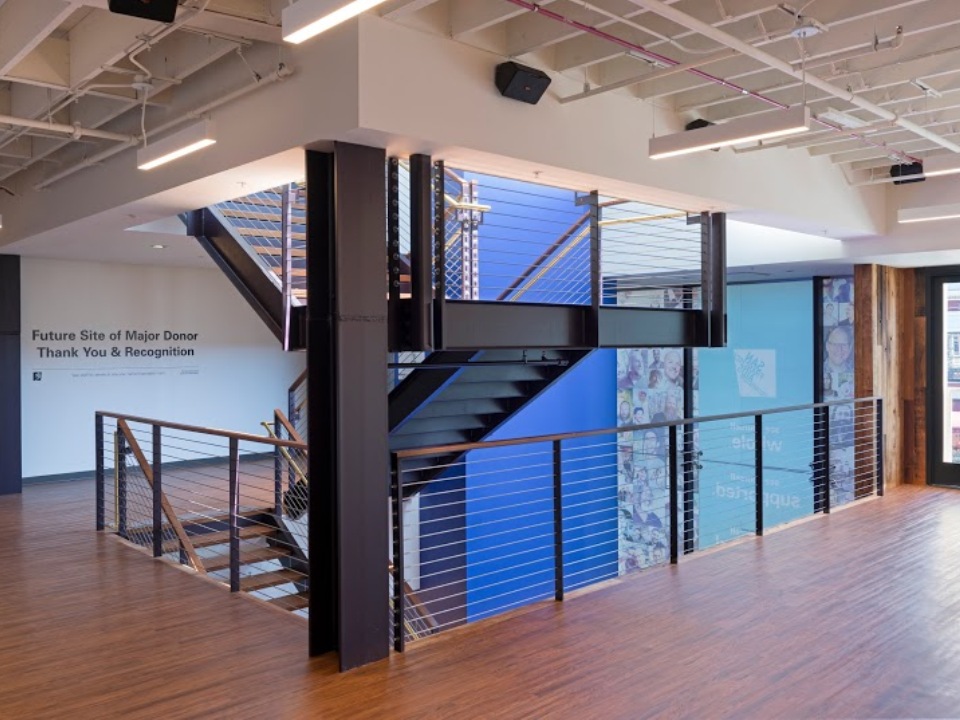 Strut's building and concept was created by the SFAF in collaboration with an architectural design team from Gensler, GCI General Contractors, and Heat Advertising. "[The name] 'Strut' was selected for its multi-dimensionality—it is both a verb meaning 'to walk with pride and confidence,' and also a noun referring to 'a beam that provides structural support,'" says Andrew Hattori, SFAF's director of marketing and communications. 
The new building comes on the heels of the SFAF's Tuesday launch announcement of the "Public Phase" of its $15 million "Campaign for Health & Wellness." Having already raised the lion's share of that total through several rounds of significant private donations, the organization is now reaching out to the public to get to the finish line. (You can donate here.) 
Gensler's Lisa Bottom, principal-in-charge for Strut, says that its ground floor is designed to be welcoming and transparent, with towering panels of glass and a wide, open staircase that welcomes in the community. Two wooden walls scale the span of the facade, representing two doors permanently open to the street.
"Locating the building right on Castro Street was very much deliberate on the part of the SFAF," Bottom told us. "Visibility from the street to what was going on inside the building was very important. People shouldn't have to be ashamed to be seen going there."
 "We had a lot of people commenting on how different it looks in the neighborhood, but the truth is [the neighborhood] is full of Victorians that separate what's happening inside from the outside," Bottom added. "When those buildings were built, it wasn't even legal to be a gay person, let alone out in the open. This building is all about transparency, openness, and lack of shame. We think it is not only OK, but really important to say, 'This is a different time.' If we're going to end AIDS now, we can't be hiding behind nice Victorian doors."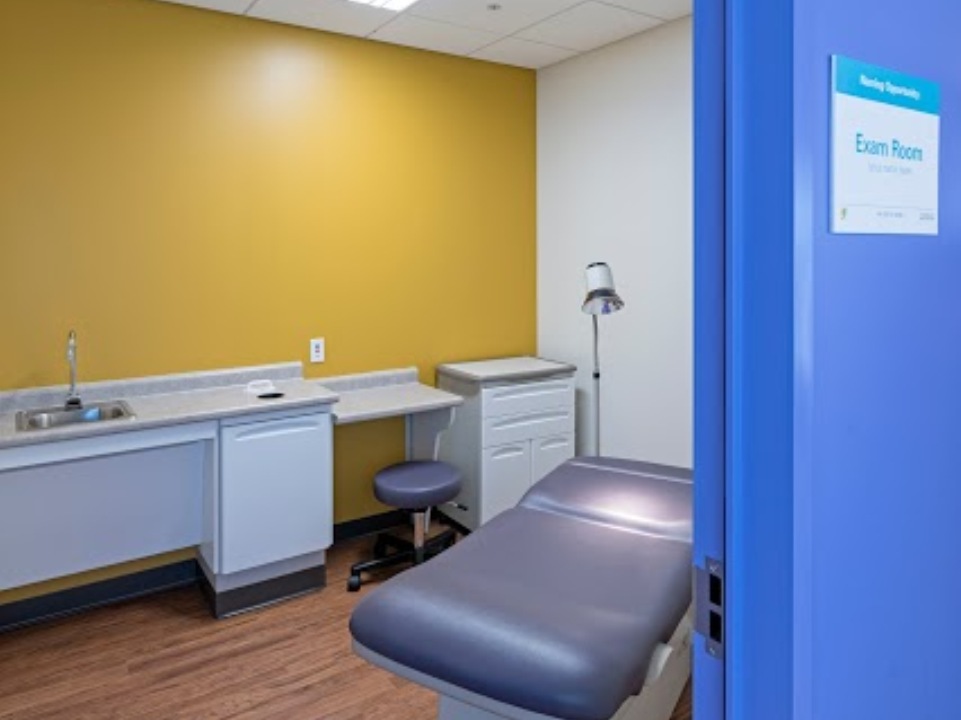 Mirroring the facade, a ground-floor glass-box conference room will be made available by reservation to community groups. Magnet's new space on the second floor will double its amount of exam rooms (from three to six) and phlebotomy (blood-drawing) chairs (from one to two), and triple its counseling rooms (from one to three).
"This expansion enables the foundation to expand case management services by 25 percent, mental health counseling by 25 percent, substance use and harm reduction counseling by 50 percent, and HIV and STI screening up to 40 percent," Hattori explained.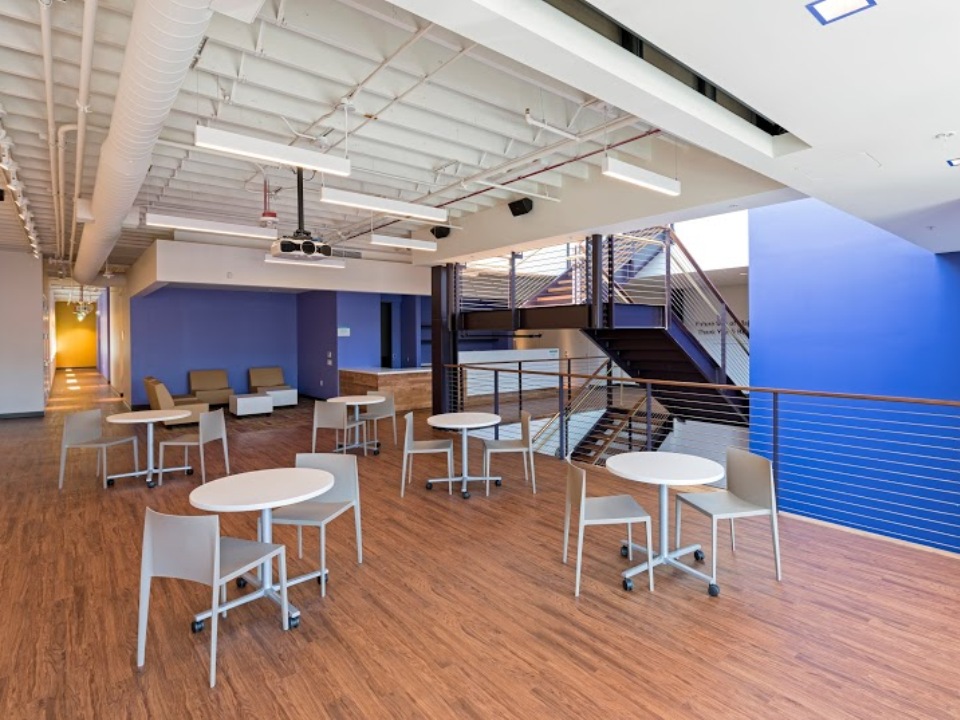 Additional public space on the second floor will host Magnet's art program, open mic nights, book club, and other existing programs.
"We didn't want to create a shopping mall," said Giuliano. "We didn't want people to come in and feel like they were only going to the department that they were there for on that day. It needs to be a holistic approach to the whole person, and it's designed that way. There a lot of community space, lobby space, and open space for the events and activities that will take place. It goes back to what Bain advised about community-building. We needed open, multi-function space for that to take place."
To serve the needs dictated by this new space, SFAF is in the process of hiring a community and volunteer organizer who will help design and create new activities to ensure it remains interesting and lively. Part of the role will be actively listening to the community; for those interested in giving feedback, Giuliano advised keeping an eye on Strut's website to find out more.
While the first couple of months will be devoted to transitioning SFAF's offices and programs, the organization hopes to begin opening Strut's doors to other community groups in the coming months.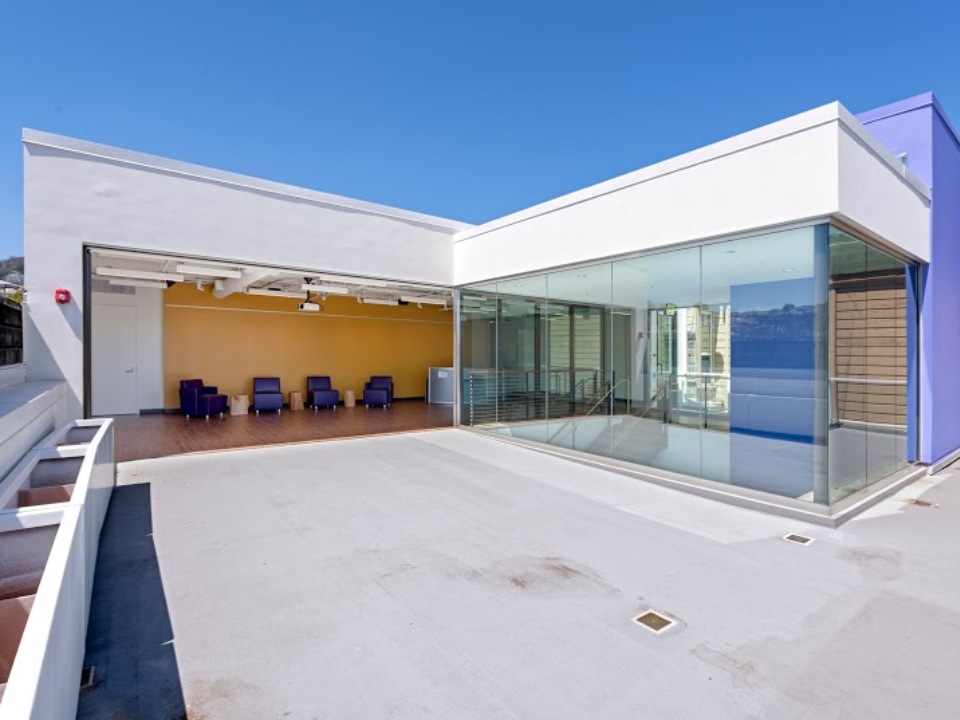 One big transition will occur as Strut opens up: Giuliano recently revealed he will be stepping down as the CEO of SFAF, just shy of his five-year anniversary with the organization in December. The board of directors has already commenced a national search for new leadership.
What are your thoughts on the recent news, Strut's new name, and the design of the space? Let us know in the comments.