As they enter their second year of business, Chris Milstead and Shawn McGee are planning some updates to their SoMa bar, Driftwood (1225 Folsom St.) New fall cocktails and physical upgrades are in the mix, but the big news is the introduction of live jazz and bluegrass music every Tuesday night. 
"We just wanted to add another element to the bar," says Milstead. "Now, we'll have some live stuff on the weeknights, when it's a little mellower and people can just hang out."  
Milstead says bargoers can expect a variety of musical talents, including electric jazz guitarists, bassists, pianists, and vocal performers. Max Judelson, teaching artist at Acme School of Music, is among the artists scheduled to play at the intimate venue.
Jazz will be offered on the first and third Tuesdays of the month, and bluegrass on the second and fourth. The jazz shows will run from 8-10pm, while the bluegrass shows will go from 7-10pm. "The bluegrass tends to go longer, because they always have tons of friends, and they jump in and out," says Milstead. "They come up with different groups that are playing stuff, and they all kind of interchange."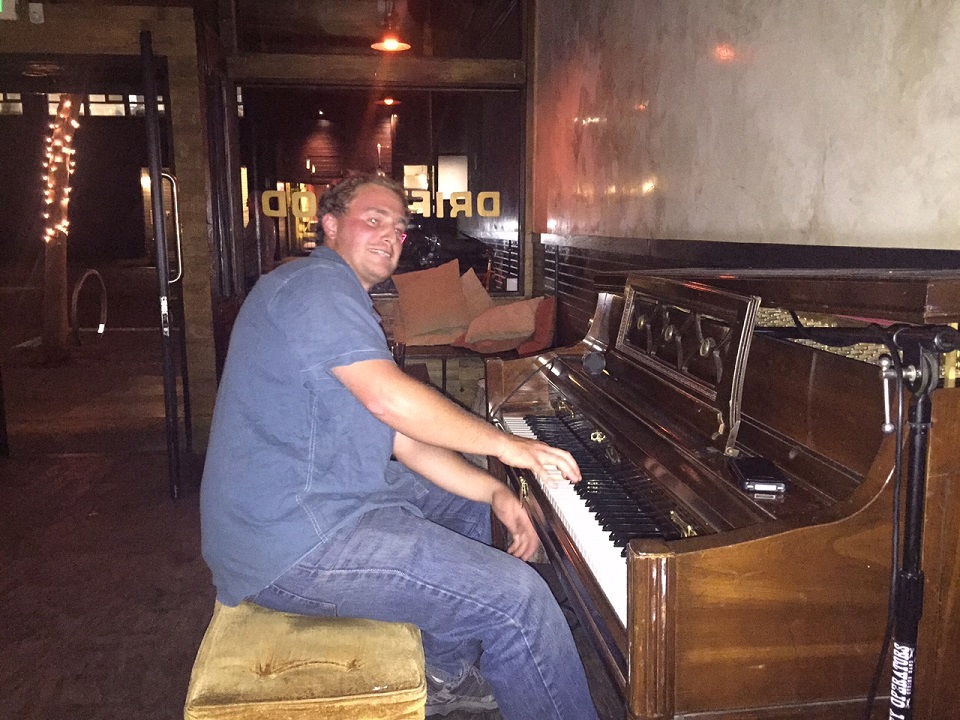 Jazz musician Adam Lipsky. 
Milstead and McGee have also revamped the bar's space, adding more seating areas near the front entrance. "We are doing some upgrades to the place to make it cozier than it already is," says Milstead.

The space itself is intended to pay homage to Milstead and McGee's surfing days; formerly neighbors, they became friends after learning they shared a passion for riding the waves. Most of the space is constructed from reclaimed materials, and the bar itself is hollowed out to mimic the bottom of a boat. "We wanted it to be kind of woodsy and clean-looking," says Milstead. "Me and Shawn did most of the construction ourselves. That's why it looks homemade: because it is." 

The space itself has a longstanding history as a gay bar, but when they took it over in 2013, Milstead and McGee wanted to create a scene that was more inclusive. "We knew the neighborhood was kind of changing ... that's why we wanted to keep it a gay bar, but a bar for everyone. There are not enough mixed places out there," says Milstead.
"Even though San Francisco has a huge gay population, I feel like it's very segregated. It's blending a lot more these days, but for a long time there weren't too many places where it was mixed. And I feel like the neighborhood kind of calls for it. It's nothing like the bars it was in the past; we just wanted it to be a cool, chill spot."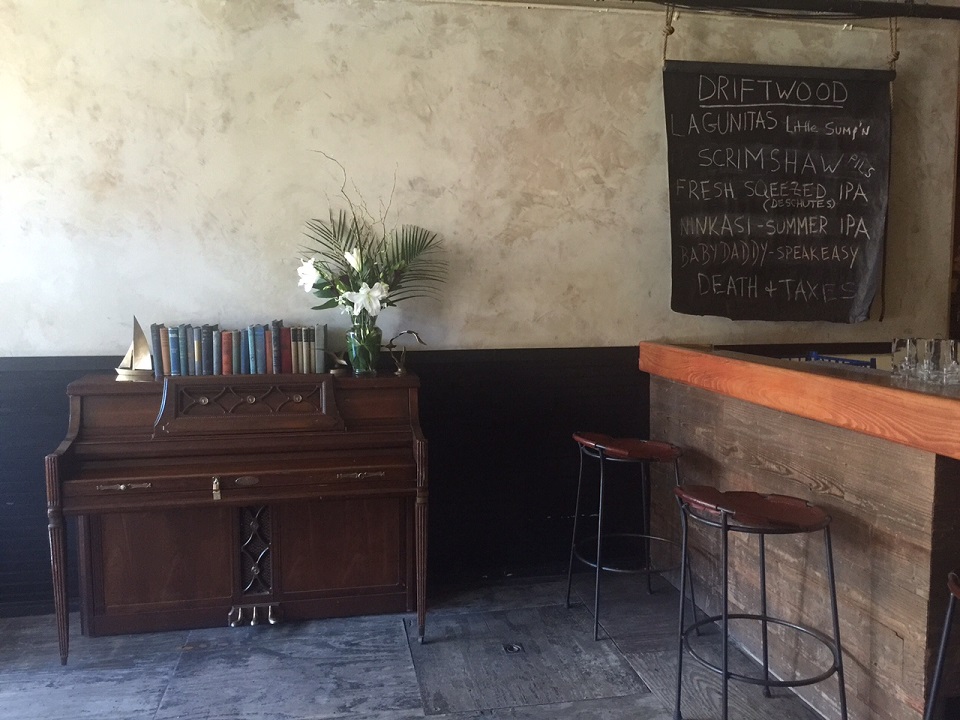 Driftwood has a strong happy hour following among tech workers and a consistent roster of regulars, but Chris sees the neighborhood's changing residential landscape as a potential opportunity. "We are excited for the neighborhood to come up around us a little bit, get a little more street traffic. It would be great to open on weekend days—that was my initial thought."

He's shaking up the cocktail menu for fall as well. "Our fall is so warm, so I'm trying to get some good, light refreshing drinks." Stay tuned for a mezcal, tequila, cucumber, and lemon concoction to be added to the menu, among others.

The Folsom Street Fair is also on its way at the end of the month, and the main stage is anticipated to be set right in front of Driftwood this year. Milstead says that visitors can expect fun, refreshing drink specials, live DJs, and the typical leather and BDSM mayhem. "[Folsom Street Fair] is a doozy for sure; we are looking forward to that."

Driftwood is open Monday-Sunday, 5pm-2am. Live music is now offered every Tuesday night, from around 7 to 10pm.