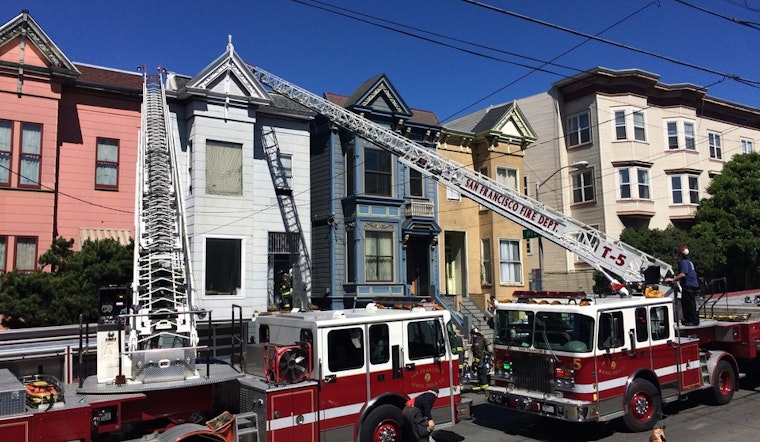 Published on September 25, 2015
A fire broke out in the rear stairwell of a residential building at 934 Oak St. between Pierce and Scott this afternoon.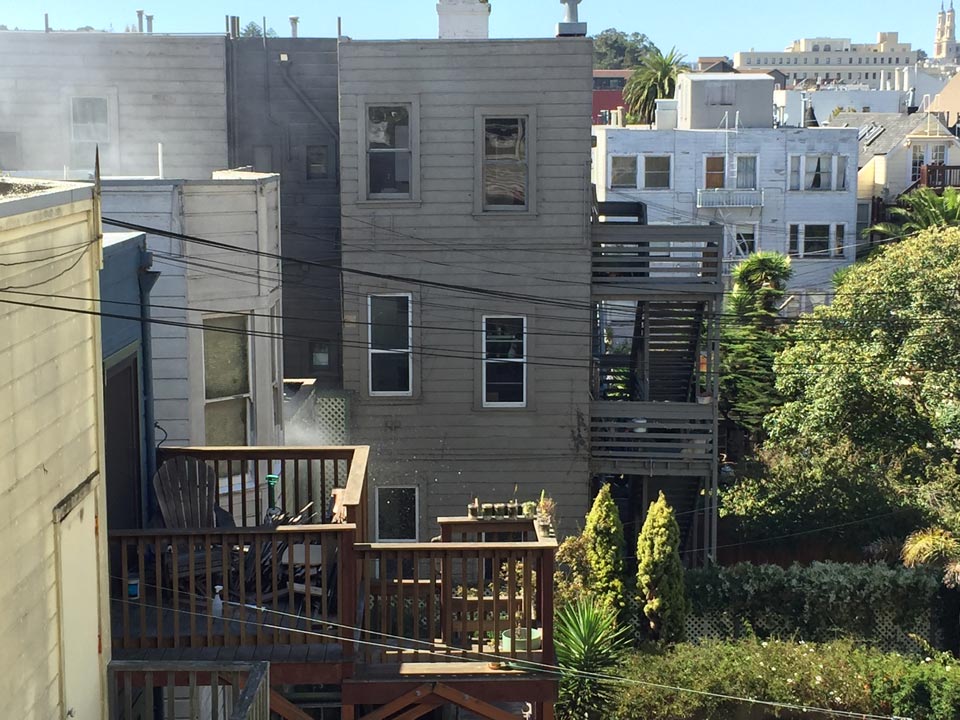 Photo via anonymous tipster
Multiple fire trucks were on the scene around 1pm, with firefighters working both inside and on the roof of the building. Crews were able to get the fire under control, and it was declared contained around 1:20pm.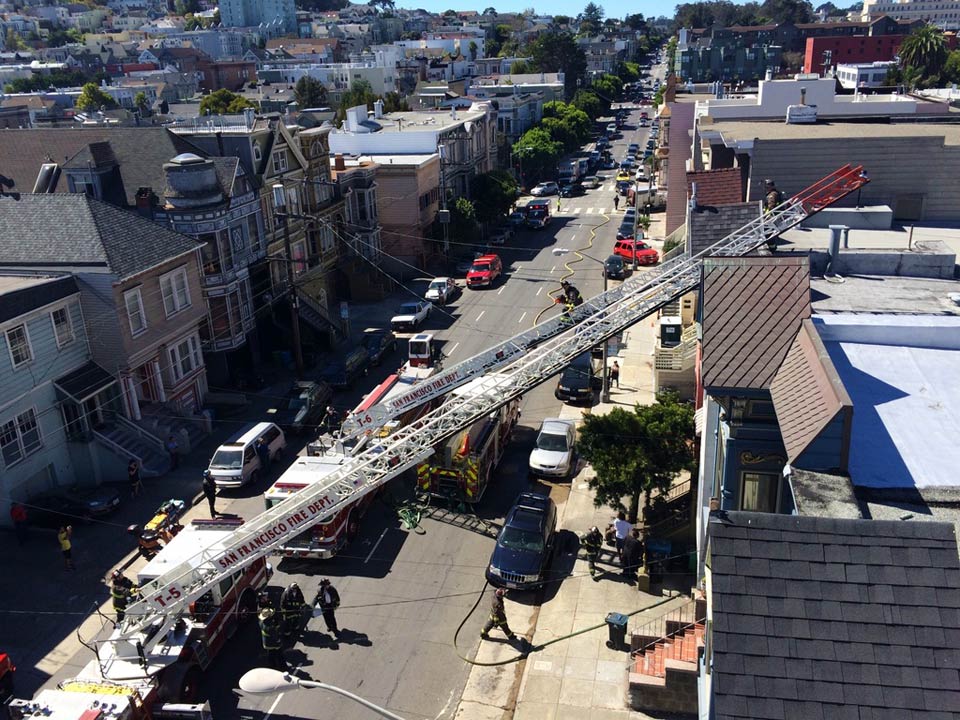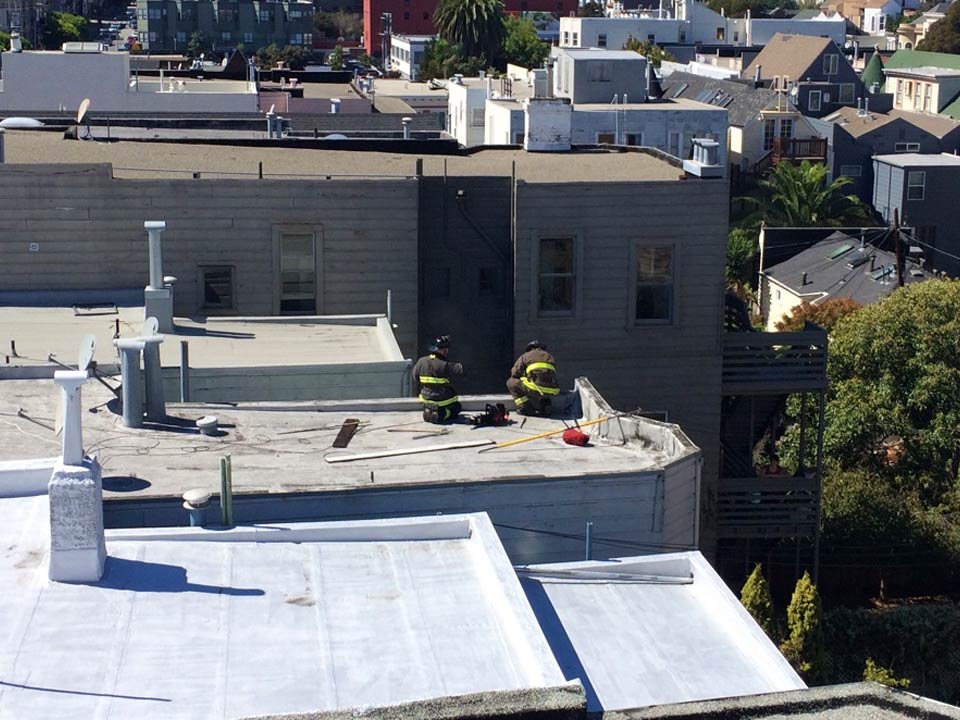 No word yet on the cause of the fire nor whether there were any injuries. Damage appears to be minor. We'll update this story with any additional details.
Thanks to multiple tipsters for sending this in.