By
Dijon
- Published on September 18, 2015.
In our recurring "Souls Of" series from Dijon of Souls of Society, we travel through San Francisco's neighborhoods and bring you quick on-the-street snapshots of the people we meet. Today, we're back in the Financial District (here's our previous visit).
---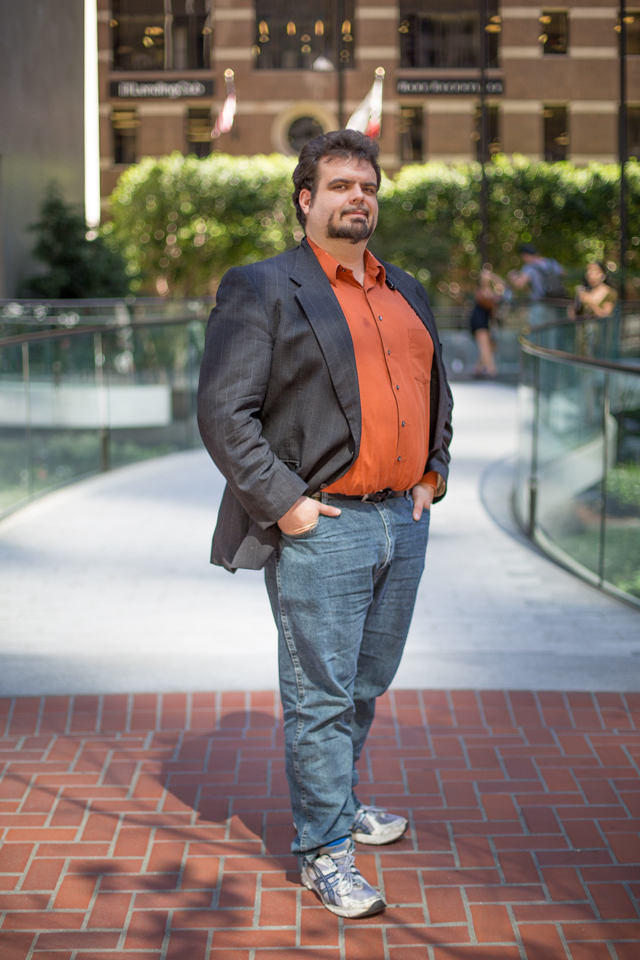 "I'm a project coordinator. A lot of document handling, basically."
What are you passionate about?
"Art and video games. Everything from the technical aspects of what it takes to make them, to this interesting blend of an incredibly wide variety of disciplines that's both mundane and ubiquitous."
Are there real-world applications to being good at video games?
"As a player? It kinda depends. I think there are a lot of skills that are transferable and there's also a lot of opportunity for tangential learning from the medium. But in terms of real-world application from the specific mechanics of the game? Not so much. The thought patterns ... yes."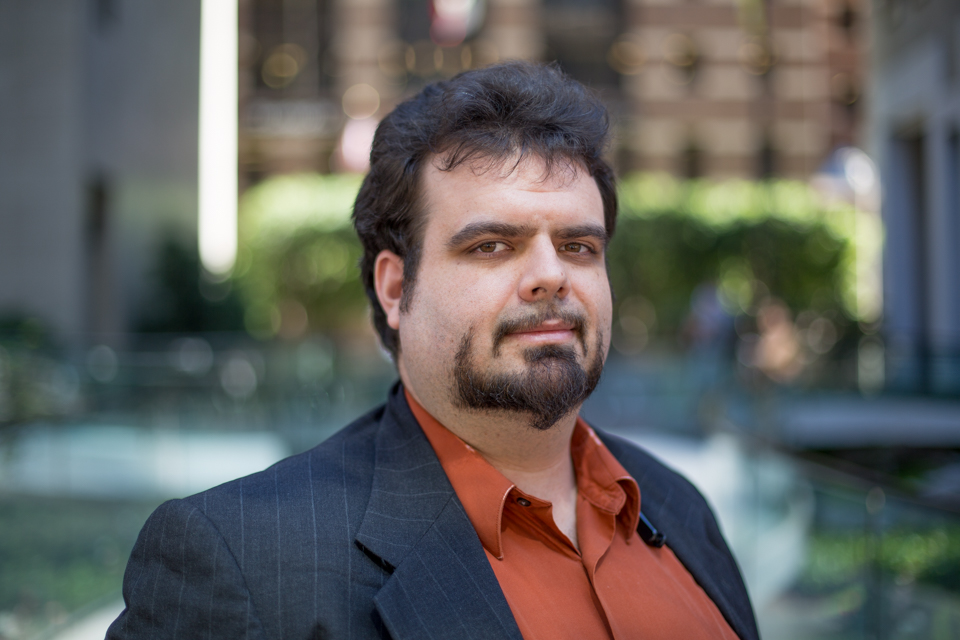 What's been your biggest challenge living in San Francisco?
"Keeping up and making ends meet, with how the economy's going."
What's your proudest accomplishment since coming here?
"I've made a lot of career progress since living here. That's why I came out here, and I seem to be climbing my way up."
---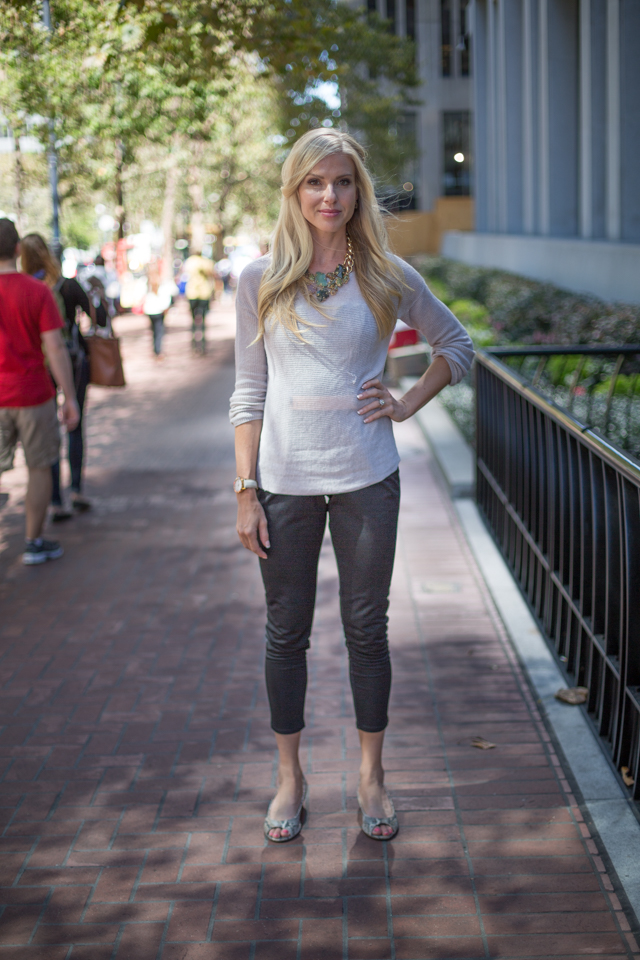 How are you making the world a better place?
"Oh god, I'm working on that in a lot of ways. I run a wellness blog. I choose to show up over and over and over again, no matter how I feel. I try to be kinder on days when I'm feeling shitty, because I feel it might be an energetic need that is manifesting through me ... maybe someone needs me to empathize with them."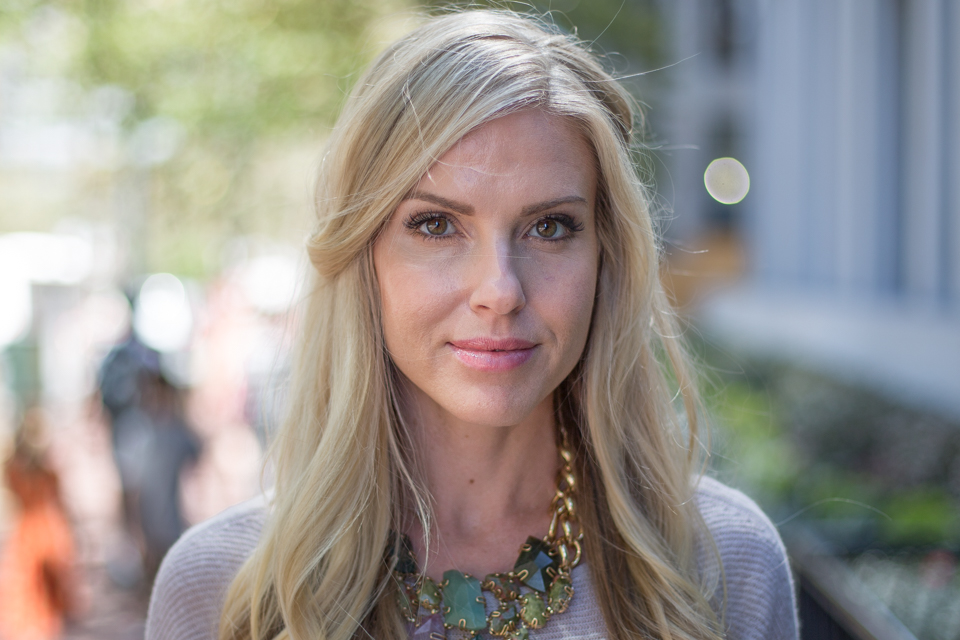 What is wellness to you?
"Hormonal balance, enough sleep, hydration. Happy relationships that are born out of positive thoughts about the world, and mostly about ourselves because we are reflections of the world. Think nice thoughts, be kind, and do things that you're proud of, even if they scare you."
You seem very connected. How'd you get so tapped in?
"Pain. Need prompts innovation. I had a need and I figured it was greater than me, so I use my blog to funnel that information a little broader. Plus, it doesn't feel good to be separate, even if you're on top."
---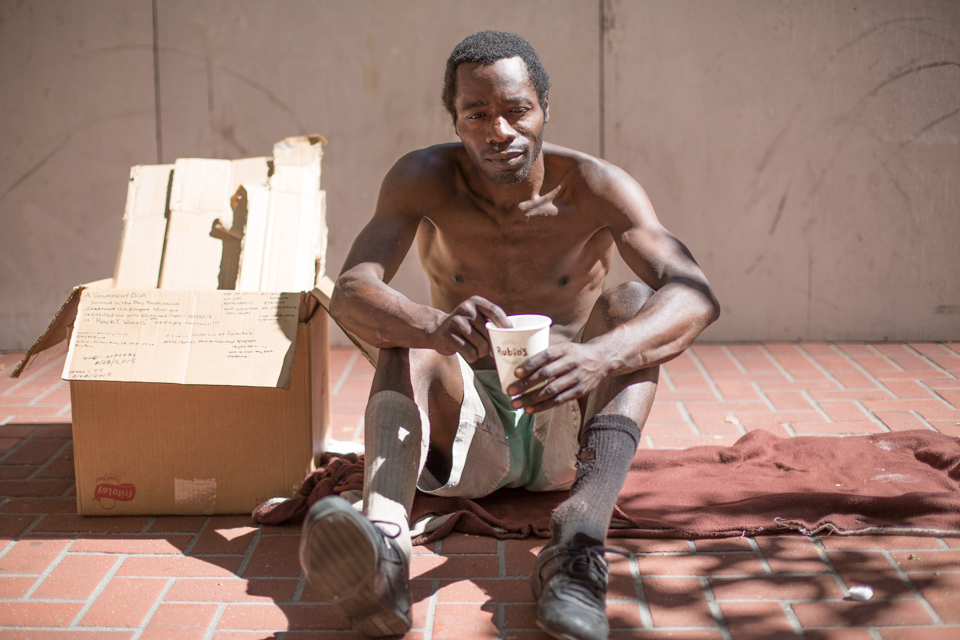 "I think I have hypochondria, but I try to come out here and ask for things when I need help. It's really important for me to keep my manners up."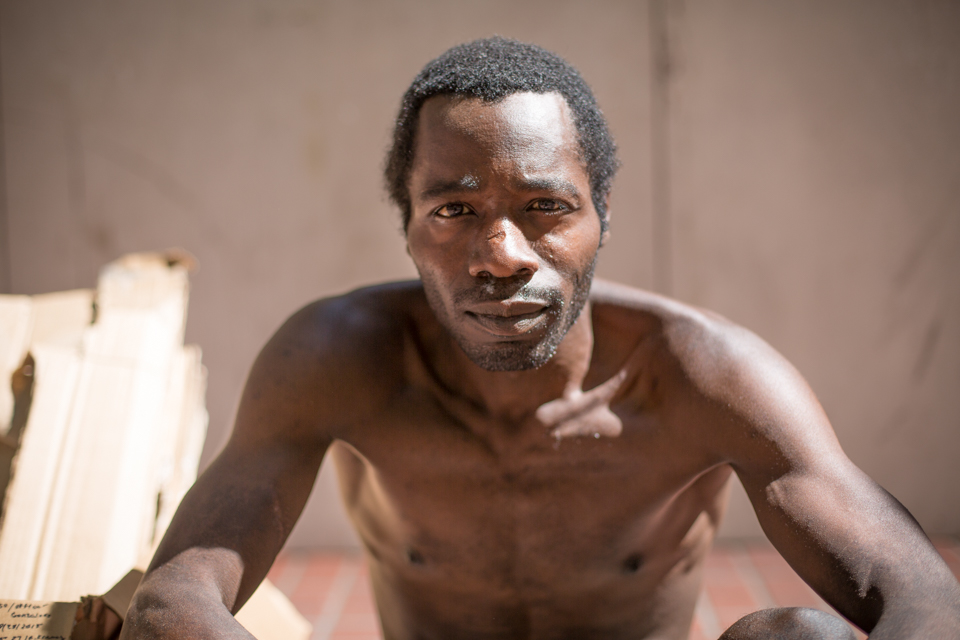 "Everyone isn't up to par 100 percent, all the time. Sometimes we lose our way, but God places things in our path to lead us forward."
I hear you, brother.
"I'm Richard. I'm from Alabama."
---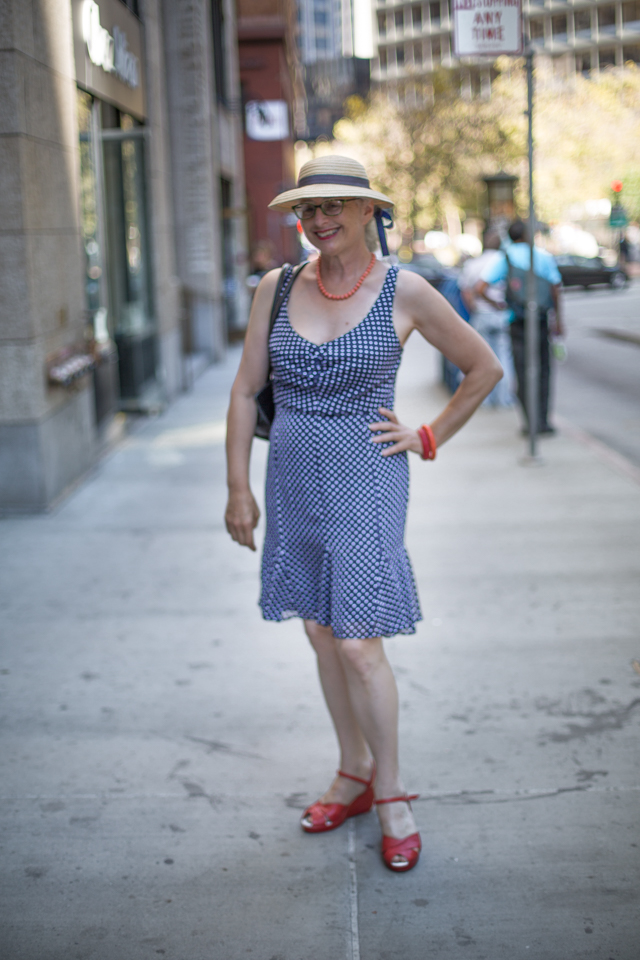 What's one of your proudest accomplishments?
"I've been helping to keep the Art Deco Society open in California for the last few years."
What's Art Deco?
"It's a style that was most popular in the 1920s and '30s. It was people being excited for the modern world of the 20th century, and trying to be modern and elegant at the same time."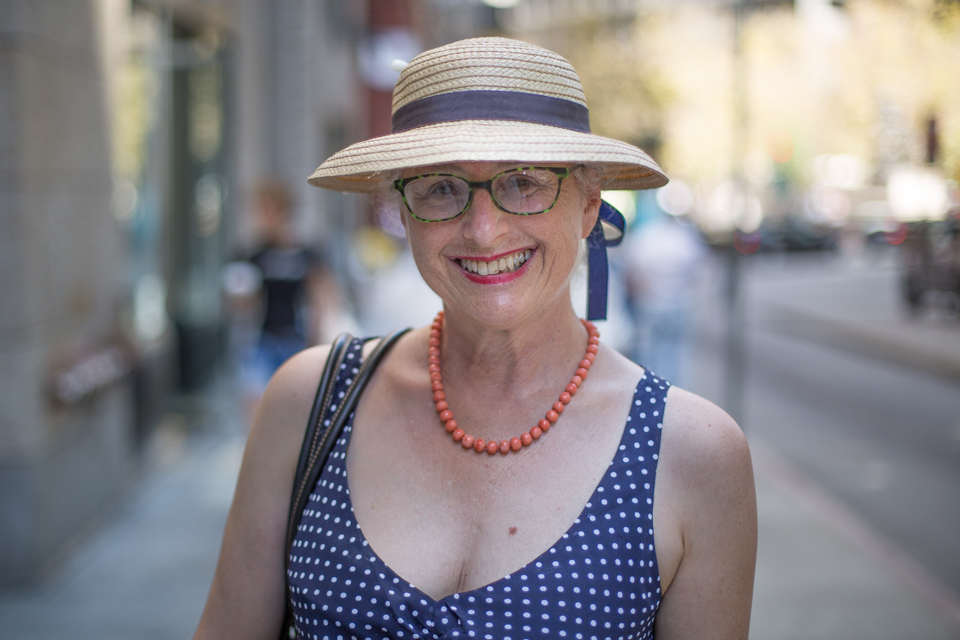 What's an ideal day for you in San Francisco?
"Delicious cocktails at some fabulous elegant bar. Some music—maybe some jazz. And anything else that seems interesting."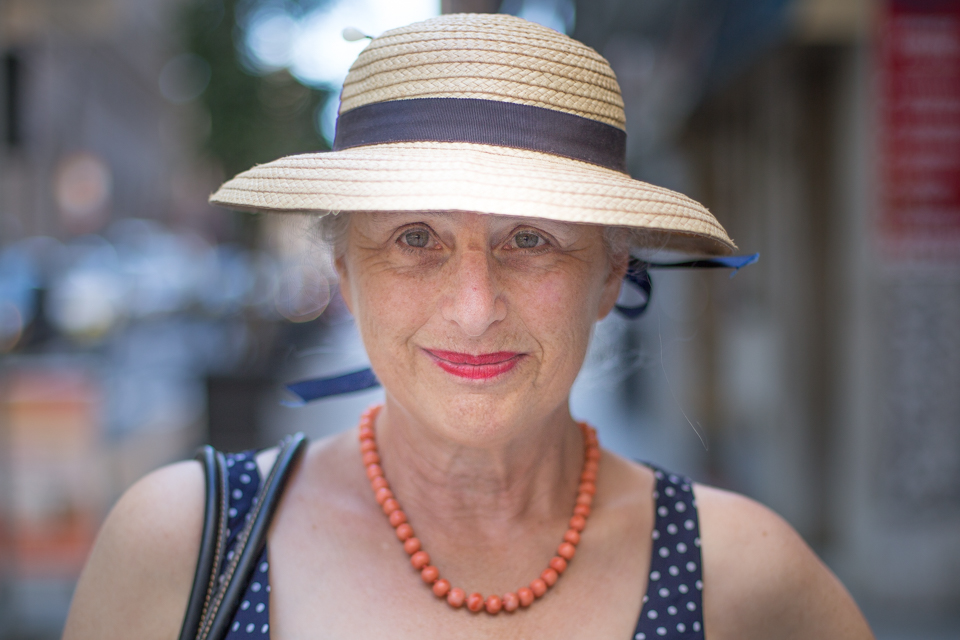 "You should come to the Gatsby Summer Afternoon. It's an afternoon of time travel. It's September 13th."
Sounds fun. You have a buoyant spirit. How do you stay so chipper?
"I try to focus on the positive aspects of our world. For instance, humans make the best music!"