We first reported that an Arthur Murray Dance Center was headed to Divisadero back in March, when owners Chris and Daisey Lynam signed a lease to take over the former Yoga Loft space at 321 Divisadero St. Now, the studio is open for business, offering classes in Argentine tango, salsa, foxtrot, swing and more. 
The journey from lease-signing to opening the dance studio was a slightly bumpy one. The space was badly damaged by a fire in 2013, and needed some significant work to restore it to usability.
The Lymans also had to get a conditional use permit under the city's formula retail law, which puts a limit on businesses with more than 11 locations opening up in certain areas of the city. (There are almost 300 Arthur Murray locations worldwide.) In the end, the city granted the permit.
"I'm sure in a year, we'll look back and think 'That was so crazy, how did we do that?'" said Chris Lynam in a video on his studio's blog. "But we just feel so supported, and we want to thank everyone out there for being that support system for us." 
The studio opened quietly in August, and plans to host a grand opening party in December. In the meantime, classes are already being taught by teachers Chris Rhett, Eva Love and Christina Mullen.
The entrance to the studio is modest, tucked away behind a metal gate to the left of Skin City's storefront. An office greets visitors upon entering, as well as a reception area with tea and coffee. The 3,524-square-foot space is large, with 20-foot ceilings, big windows, and two sizable ballrooms with glamorous chandeliers hanging overhead.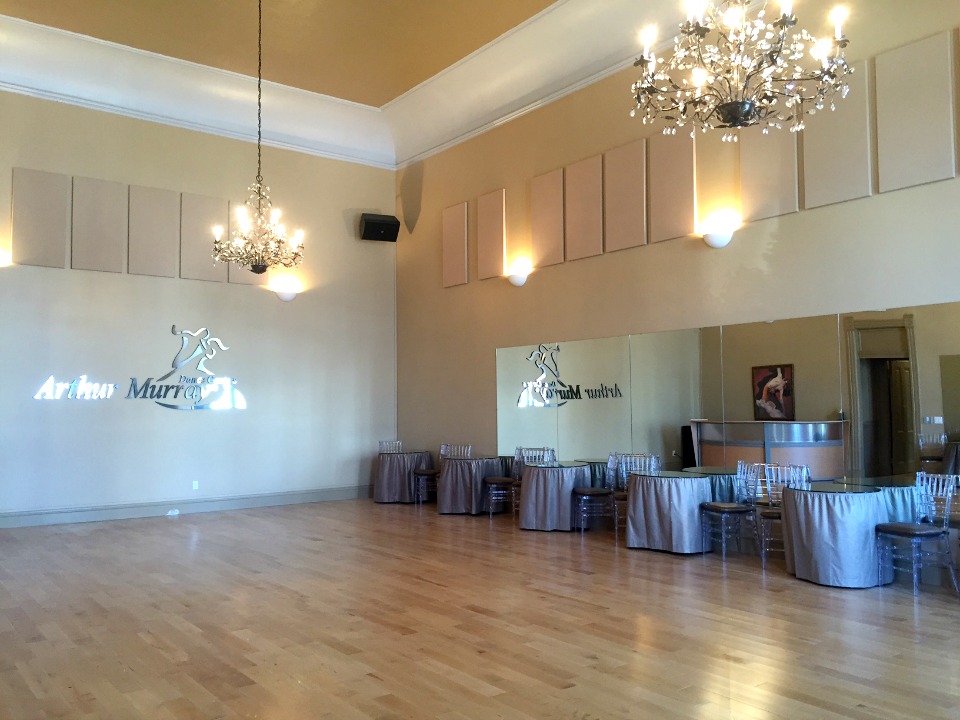 Classes taught in the space focus on "social" dancing—which the studio's site describes as dances "that work on any dance floor, to any music, anywhere in the world." In other words, it's a one-stop shop for dances you can use at weddings, on cruises, or at any type of party. 
In addition, the studio offers private lessons for those who want to work on a wedding dance or a special dance for a quinceañera or an anniversary.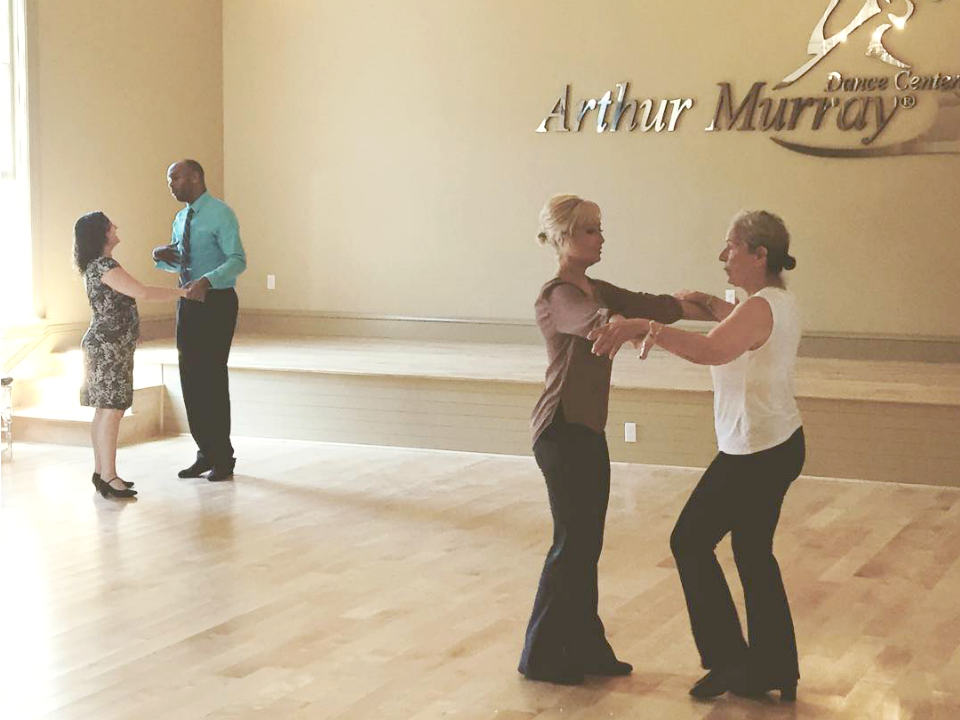 Photo: Arthur Murray/Facebook
The studio currently has about 35 regular students. While anyone age five or older can take a class, the clientele leans towards individuals ages 40 to 70. 
"The hardest step is signing up for that first lesson!" said Rhett. "Once you get started, you'll realize that dancing is fun." To help recruit new dancers, Arthur Murray offers the first class on the house. 
The studio is open Monday-Friday, 1-10pm. Interested parties can stop by in person, or sign up for classes on Arthur Murray's website.