Chubby Noodle (1310 Grant Ave.), which opened June 23rd and quickly became a neighborhood go-to for dishes like spicy garlic noodles and Korean pork tacos, is starting lunch service today.
It will be open seven days a week from 11:30am–2:30pm for lunch as well as from 5–10pm for dinner. Even though it's been open four months, it's finally having an official grand opening party from 5–10pm on Thursday to celebrate its official all-day opening.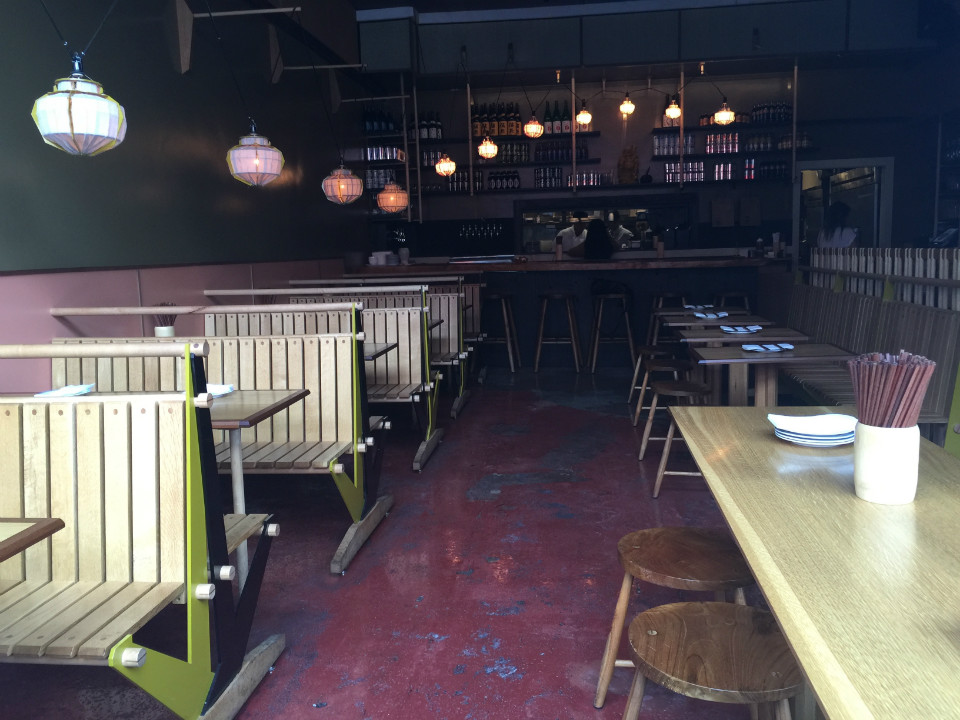 In addition to the regular dinner menu, "We'll be having some special items coming out to the guests," said general manager Jordan Cohen. "Something that we don't normally have on the menu. It's going to be fun, good vibes, good music, good food."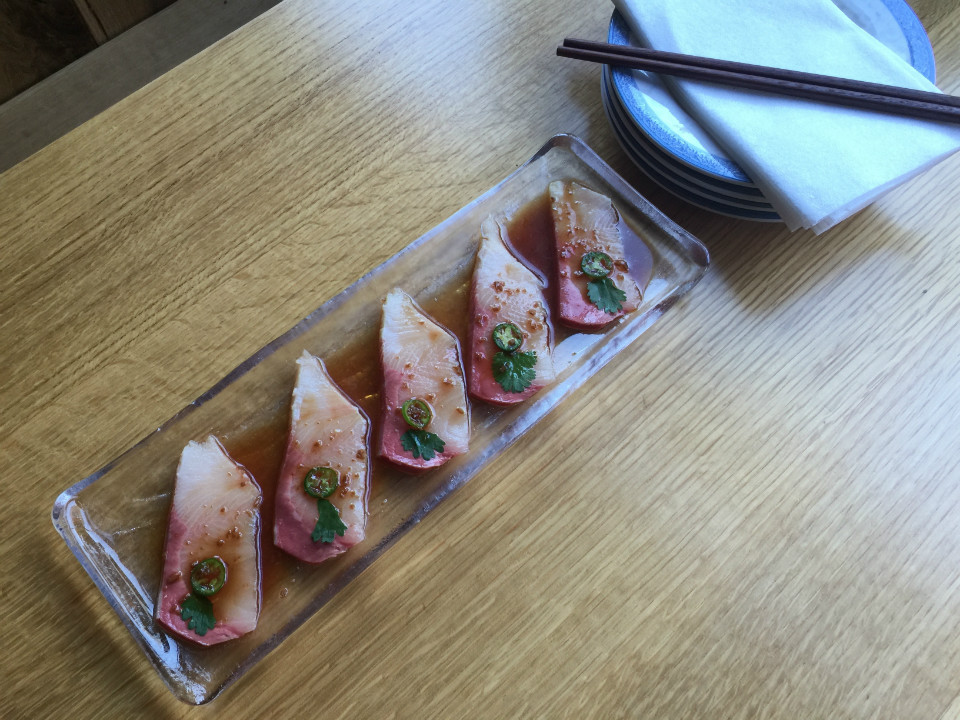 Yellowtail sashimi.
Chubby Noodle also recently launched a new menu with a selection of hand rolls, including unagi, spicy tuna, veggie, spicy scallop and dynamite hamachi ($6–$7). All feature wild-caught fish. Favorites like spicy garlic noodles ($10), tuna poke salad ($12) and braised pork ramen ($12) are still on the list, but Cohen said they recently tinkered with the recipe to make it even better. "If you haven't tried our ramen, it's definitely worth trying," he said.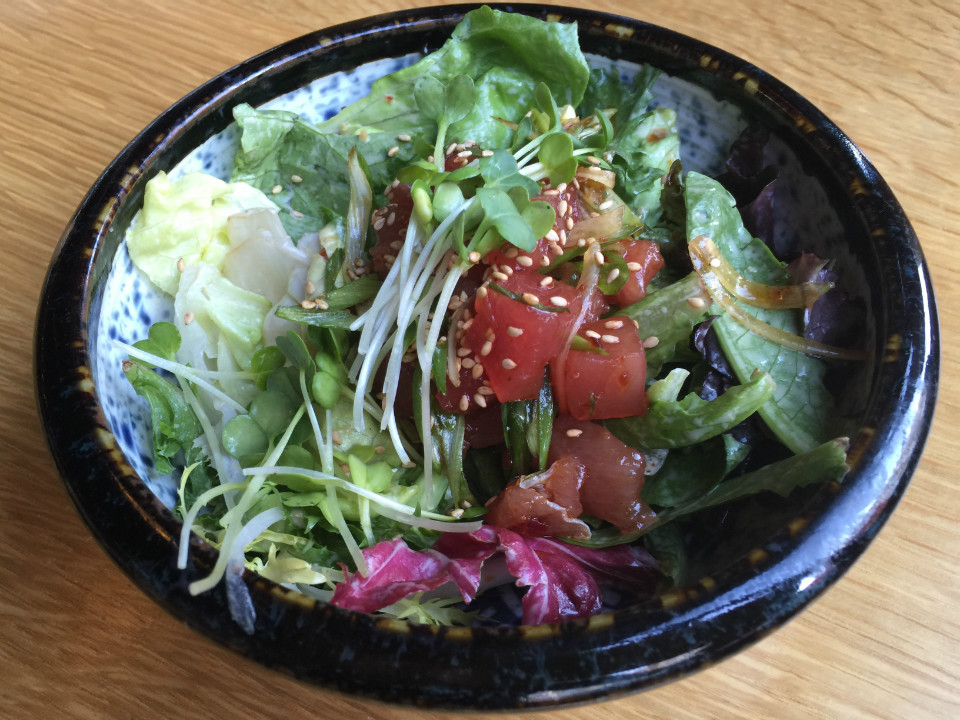 Tuna poke salad.
Cohen also recommended the new Chinese green beans ($8) and the Chubby fried chicken $12), but said the Korean pork tacos are his favorite, and one of the reasons the neon "tacos" sign still graces the storefront despite the decidedly non-Mexican slant of the food, which can be confusing. Two potential customers Thursday night came in with a taco craving, but decided to mosey up to owner Pete Mrabe's Don Pistos on Union Street instead, upon Cohen's recommendation.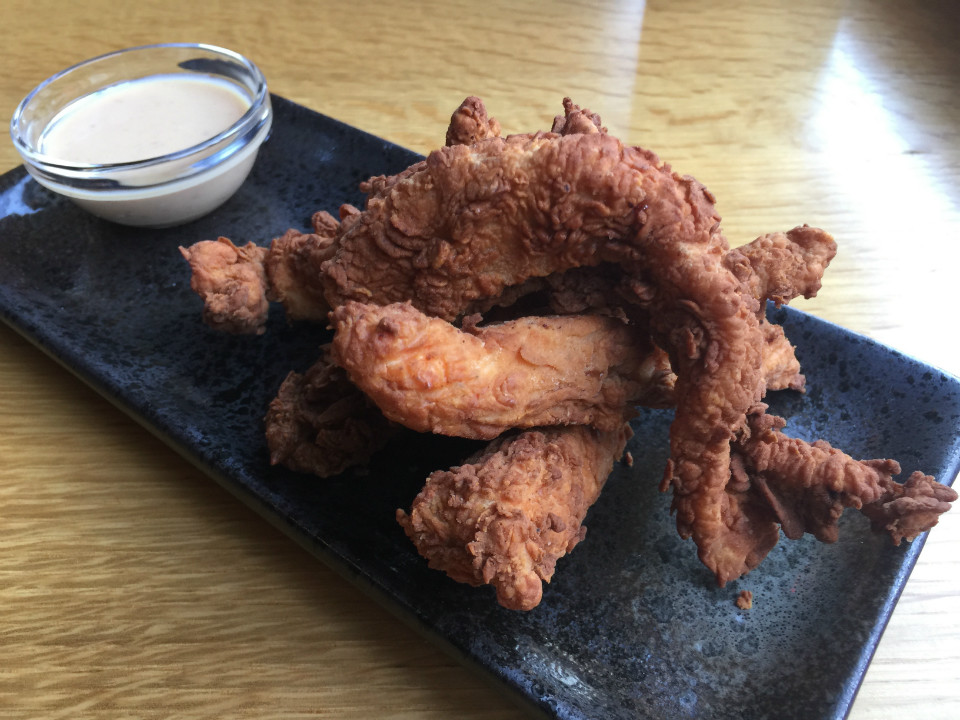 Chubby fried chicken.
The "tacos" sign also remains up because of the history of the business, Cohen said. The space used to be a taco shop prior to Mrabe taking it over for Pistos Tacos, before moving Chubby Noodle out of Amante. Also, "It's a huge talking point," he said. "It creates conversation with everyone."