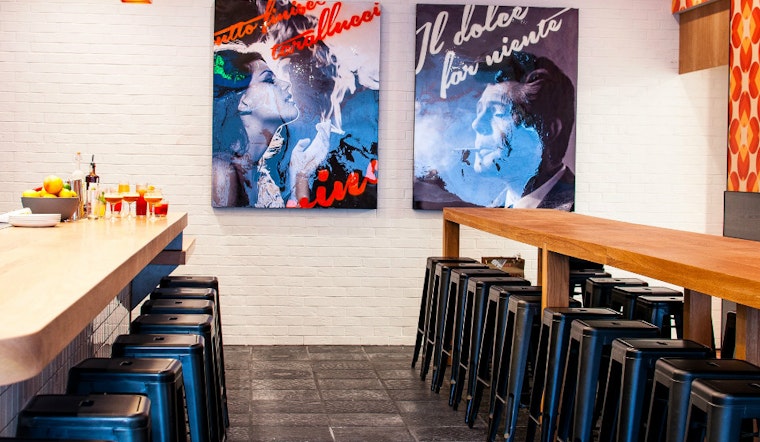 Published on October 16, 2015
The ever-expanding Adriano Paganini empire debuts yet another eatery tonight with the soft opening of Delarosa's second location, at 37 Yerba Buena Lane. 
The downtown outpost of Delarosa's five-year-old Marina restaurant joins Paganini's hefty restaurant portfolio, which includes Beretta, Lolinda (and rooftop bar El Techo de Lolinda), Starbelly, Belga, Uno Dos Tacos and Super Duper Burger.
The new spot will feature the same menu as the original, with pizzas, pastas and Italian-inspired salads and appetizers. In the beverage department, expect plenty of cocktails and craft beer, both bottled and on tap.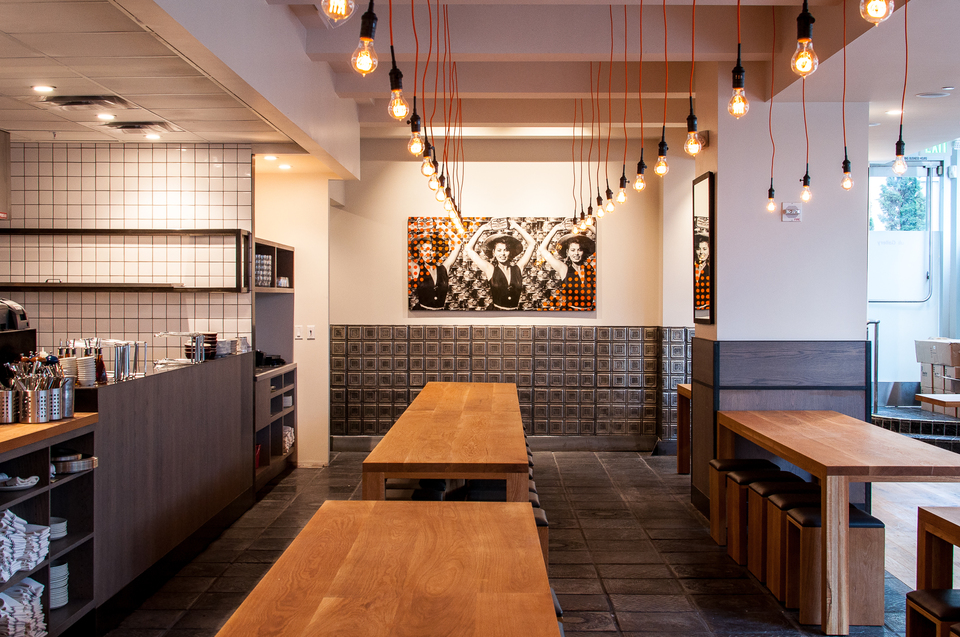 With 80 seats in the dining room, and 40 at the bar, the new Delarosa will pack in far more people than its smaller original location — and that's without the 46 patio seats also on the way. Inside, an open kitchen and communal tables aim to cultivate a casual, convivial vibe, and large format art harkens back to the heyday of classic Italian movie stars.
If you're already scanning options for your Friday after-work drink, know that the new spot opens its doors at 4pm today, and will be open daily from 4pm to midnight.