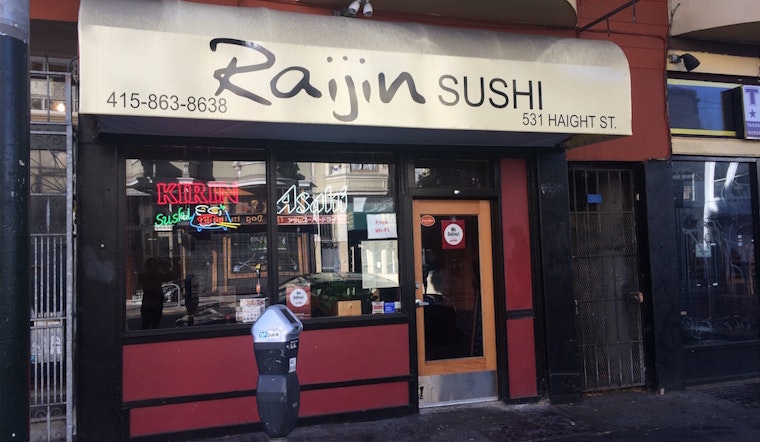 Published on October 20, 2015
The ever-changing tides of Asian cuisine on the 500 block of Haight continue to ebb and flow, as a new eatery called "Hot Zushi" looks to be replacing Raijin Sushi at 531 Haight St.
Raijin Sushi opened on Haight in January 2014, replacing Al Fanoose. Since then, we've seen Sweet Basil become House of Thai 2 (494 Haight), Sushi 509 turn into Stone Bowl (509 Haight), Nara open up across the street (518 Haight) and Ming Yao H Chinese go dark after just five months in business, only to be replaced with Vietnamese chain Perilla (525 Haight).
A liquor license transfer application for Hot Zushi was filed on Sunday under the name Chi Chang Li. Hot Zushi looks to be the first of its kind, but we've so far been unable to confirm details with the owner of the new business. (Local residents will doubtless be wondering whether Hot Zushi will add to the area's already saturated sushi selection.)

It's unclear why Raijin Sushi is changing hands, but public records show that its liquor license expires at the end of this month. Multiple attempts to garner details from the restaurant have been unsuccessful, but we'll update you when we've got more info on the potential changeover.