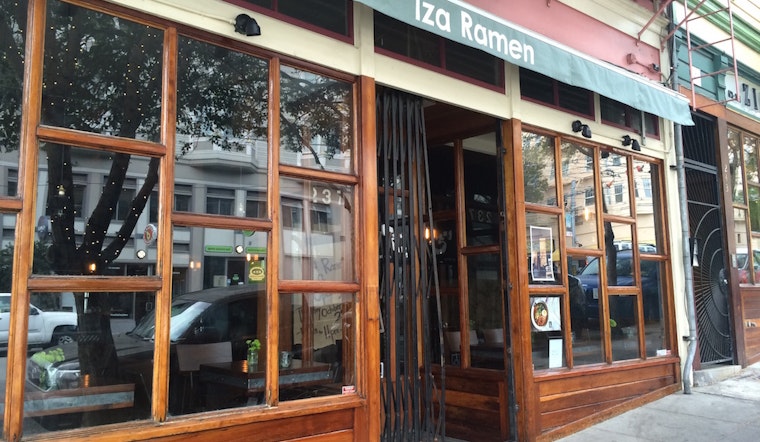 Published on October 28, 2015
Lower Haighters will soon have another option for Asian fare in the neighborhood, as Iza Ramen softly opens at 237 Fillmore St. tomorrow. The space was formerly occupied by Squat & Gobble, which closed its doors in early August after nearly 22 years in the neighborhood.
The brick-and-mortar location is a long time coming for Iza Ramen, which opened as a weekend-only pop-up inside the Mission's Blowfish Sushi two years ago—a venture intended to be temporary, said Iza chef/owner Ritsuo Tsuchida, until the ramen shop found a permanent home. Before Iza took over on Fillmore Street, Tsuchida scoped out vacant spaces on Union Street, Mission Street and just down the block at 400 Haight, the current Ricky Bobby. He even filed a liquor license transfer application for a spot on Castro Street, then abandoned the project because "the space just didn't feel right."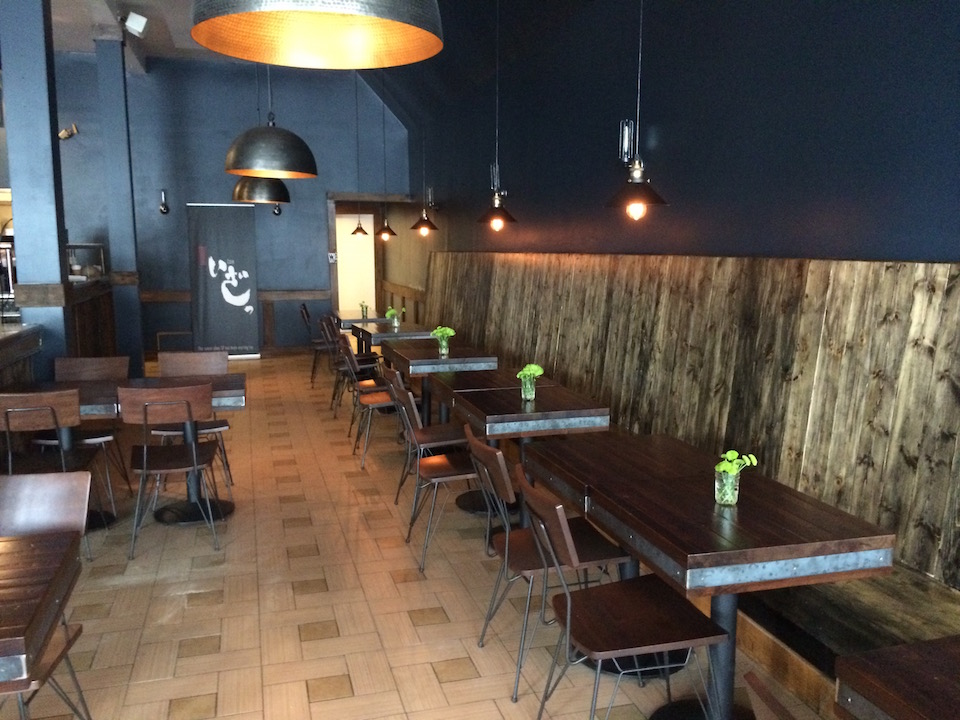 Though the bones of the space are the same, the former Fillmore Street creperie has undergone a full revamp, with dark walls, wooden tables, and wooden bench seating that runs along the right-hand wall. Stylish light fixtures and metal and wooden accents complete the new look.
Tsuchida grew up in Tokyo and worked in a sushi restaurant as a teenager. He moved to the United States at age 20, and eventually made his way to San Francisco where he helped open Blowfish Sushi in 1996. He's joined by general manager Marcus Bui at the new restaurant.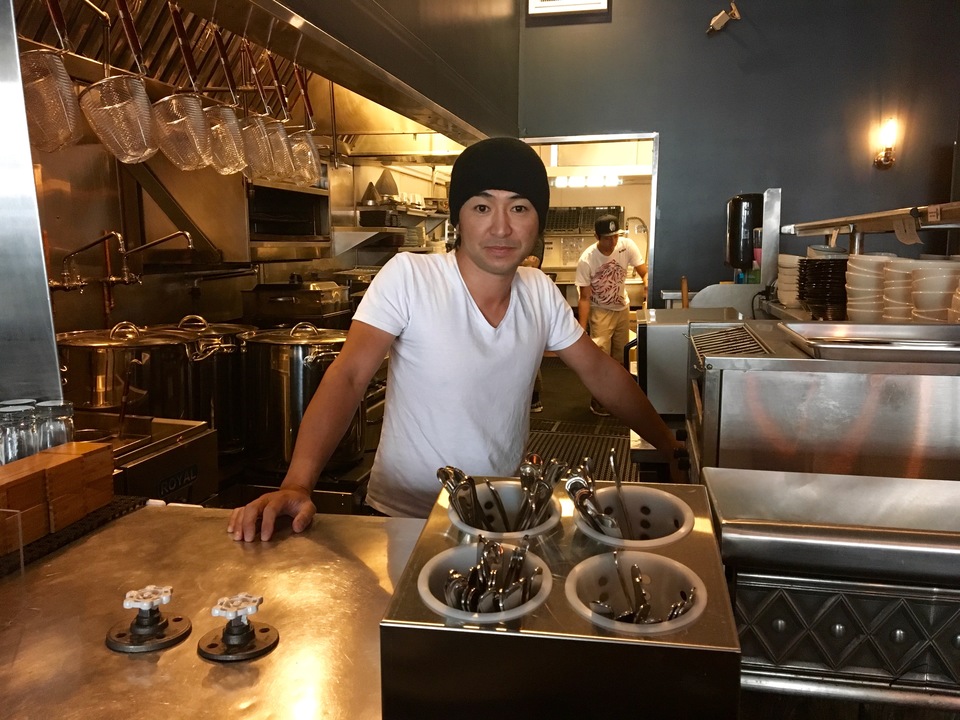 According to Tsuchida, Iza pop-up's most popular dish is the salmon tartar, a small plate of raw salmon diced with avocado and onion, served with garlic ginger sauce and tortillas. However, if it's your first time dining with Iza, Tsuchida recommends the signature "Iza Ramen", a pork-based noodle soup with spicy green onion, marinated egg, nori and seaweed.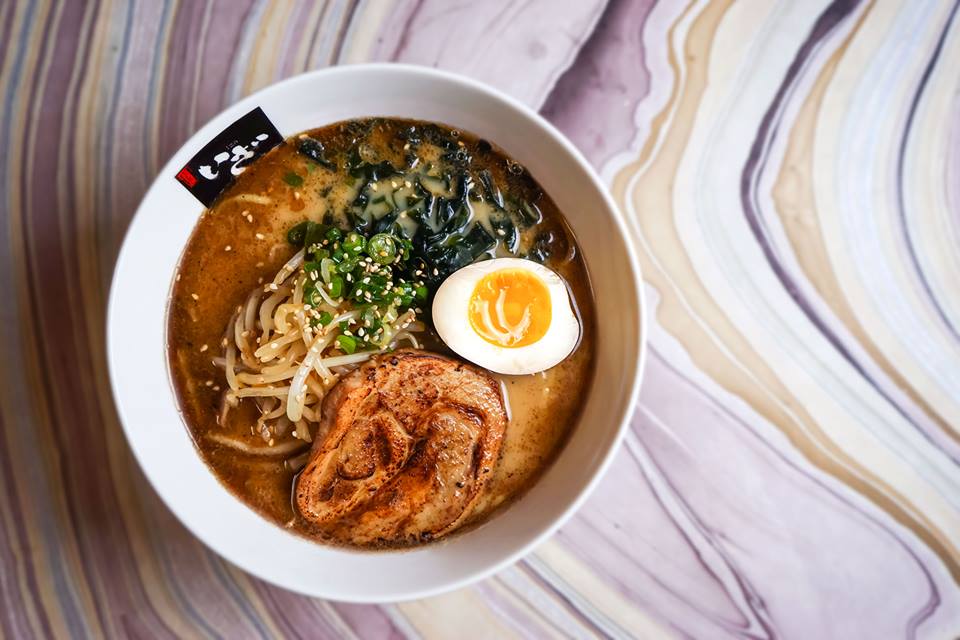 Over the next couple weeks, Iza will phase out its Bryant Street pop-up and debut a new venture, Jubay, another pop-up with only pork-based ramen. 
Iza's menu includes appetizers like karaage fried chicken, takoyaki octopus balls, and chicken pot stickers. A chashu BBQ rice bowl and chili chicken rice bowl join the restaurant's four ramen options, and desserts like goat cheese ice cream and blood orange sorbet finish out the offering. (See the full menu here.) The restaurant will introduce take-out and several new menu items in the coming weeks (one of which will be a vegetarian ramen).
Once things get going, Iza Ramen will be open for lunch (11:30am-2:30pm) and dinner (5-11pm) every day. For their first three weeks, however, they will have limited hours. Here's the soft-opening schedule:
October 29- November 1: Dinner only
November 2: Closed
November 3-6: Dinner Only
November 7-8: Lunch & Dinner
November 9-11: Dinner Only
November 12-15: Lunch & Dinner
Though local readers have commented on the high concentration of Asian restaurants around Haight & Fillmore, they've also bemoaned the lack of ramen in the area. What do you think about the new addition to the neighborhood's lineup?