Ke's Seafood BBQ Restaurant held its soft opening last night at 1358 9th Ave., formerly the site of Andy's Chinese Restaurant, which closed in February. The new eatery is a smokeless barbecue restaurant; inside the renovated space, 11 tables offer built-in electric tabletop grills that give customers the chance to custom-cook their seafood yakiniku-style.
Owner and manager Randy Quan is a Hong Kong native whose family owns and operates several restaurants. "What separates us from other barbecue restaurants is our grill," he said, pointing to a shiny barbecue built into the center of a table for four. "The smoke goes straight down through the bottom of the table; in other restaurants, they have a hood to collect the smoke. Tonight, we have eight tables going, and you don't see any smoke in here," he said.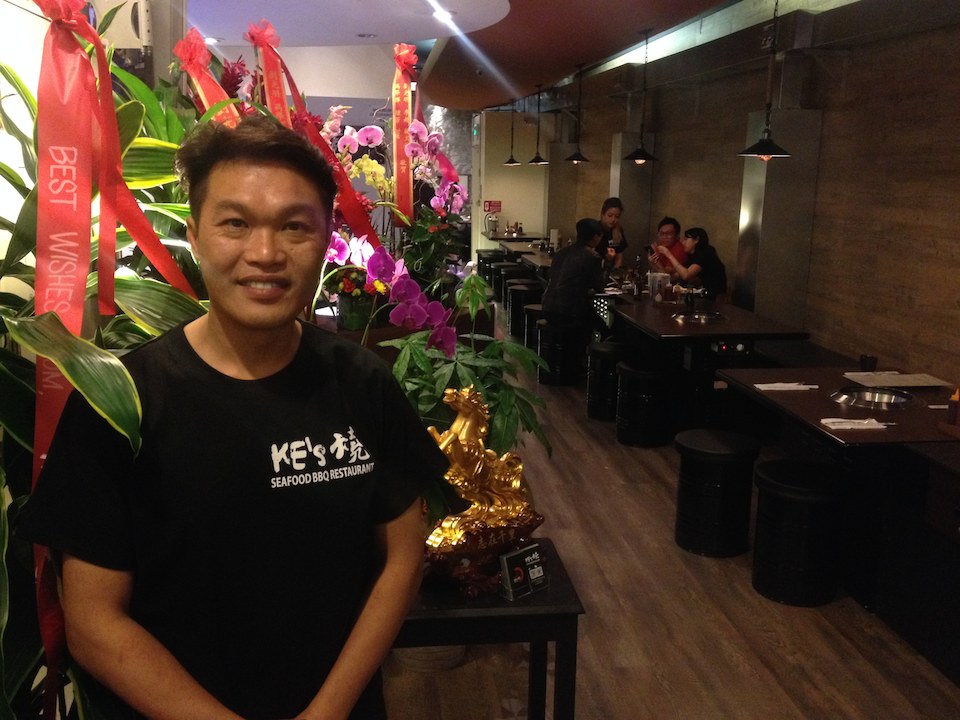 Randy Quan, Ke's Seafood BBQ's owner/manager.
"I worked in restaurants since I was little, but when I knew I had an idea that no one else had in the Bay Area, I decided to open this," said Quan. "My primary goal is to make this restaurant a place that all travelers who come to Golden Gate Park will love to come here and visit us."
Unlike other barbecue restaurants that serve land-based protein, Ke's menu consists exclusively of seafood and vegetables. Quan said he buys premium fresh-caught fish and shellfish from suppliers who also work with high-end sushi restaurants.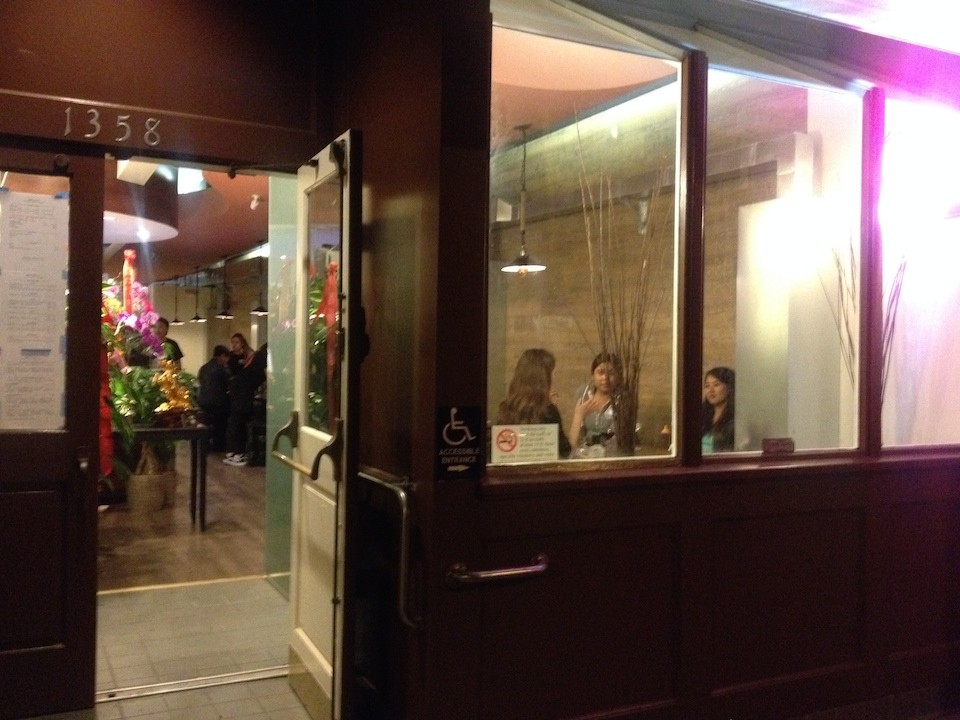 Quan said Ke's signature item is their deep-sea eel. "In Japanese restaurants, the unagi [freshwater eel] is popular, but mine is salt water eel," he explained. "The texture? It's the best. And in the area, I don't know of other restaurants that carry it so far." Seafood orders are presented in a large sushi boat with seasonings and sauces. The menu also includes fresh oysters, appetizers like soft-shell crab and gyoza, and desserts made with mochi and ice cream.
The bar includes beer, 12 different types of sake and five types of soju; Quan said he's planning to add more house wines soon. "We make some soju cocktails and also beer cocktails that are very interesting," he added.
Ke's Seafood BBQ (415-742-4877) is now open from 5pm to 11pm seven days a week, with weekend lunch service from noon to 3pm. The restaurant seats 62 customers at 11 tables; three large tables with two grills each are reserved for larger parties. Reservations recommended.