Published on October 21, 2015
After 15 months of renovation and construction, Lavation Studio is opening for business at 784 Stanyan St., formerly home to Son Loy Laundry. According to co-owner Jason Kaidasz, the 2,500-square-foot space will be devoted to indoor cycling and circuit training; classes are available this week, but the official grand opening is on Monday, October 26th.
"We wanted to offer a lot of space for bikes and create a facility where people were really comfortable and not on top of each other," said Kaidasz, who hired At-Six Architects, the same firm he worked with to reimagine Midline, a studio that opened around the corner at 515 Frederick St in 2010. "This new facility itself is a cardiovascular workout center," Kaidasz said.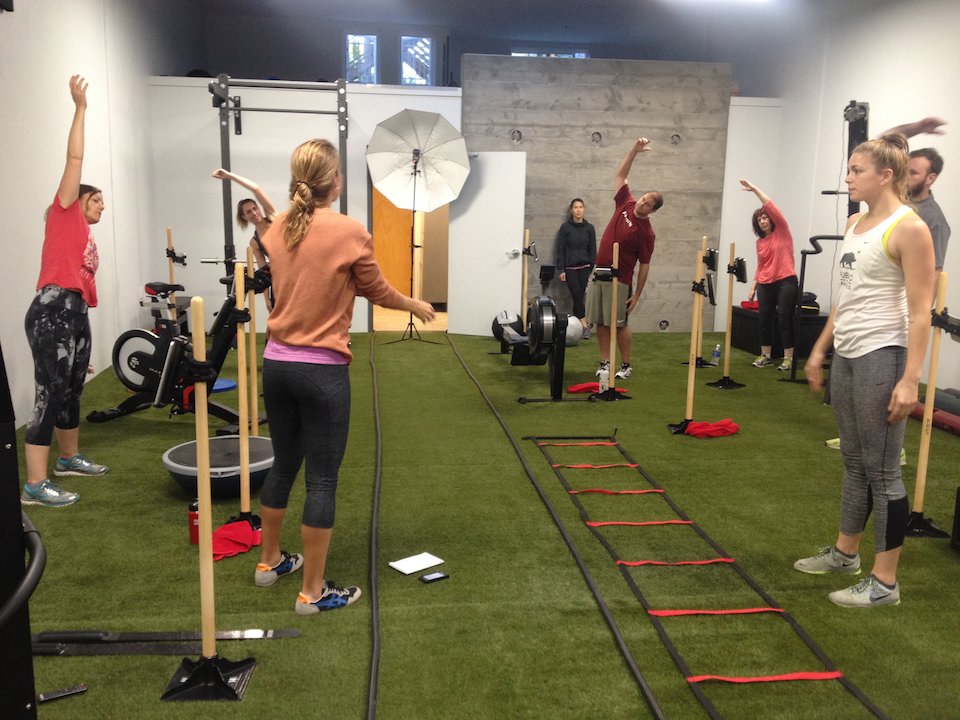 Because 784 Stanyan was built to house a laundry, Kaidasz and his partner, Mien Luong, tore out the original plumbing and electrical system, poured a new concrete floor and added two new ADA-compliant bathrooms. "We had one big box, so it was easy to envision," Kaidasz said. "The entire storefront was restored to the original condition, which meant rebuilding the front to put in a bay door."
After removing a steel rollup door from the facade, "what we found was original transom windows," Kaidasz said. "We had Acacia Glass round out some hinges so we could open them up. I didn't really know what character the building had until we got in there." Adding a bay door and large storefront windows admits a lot of natural light and shows off the studio to passersby on Stanyan.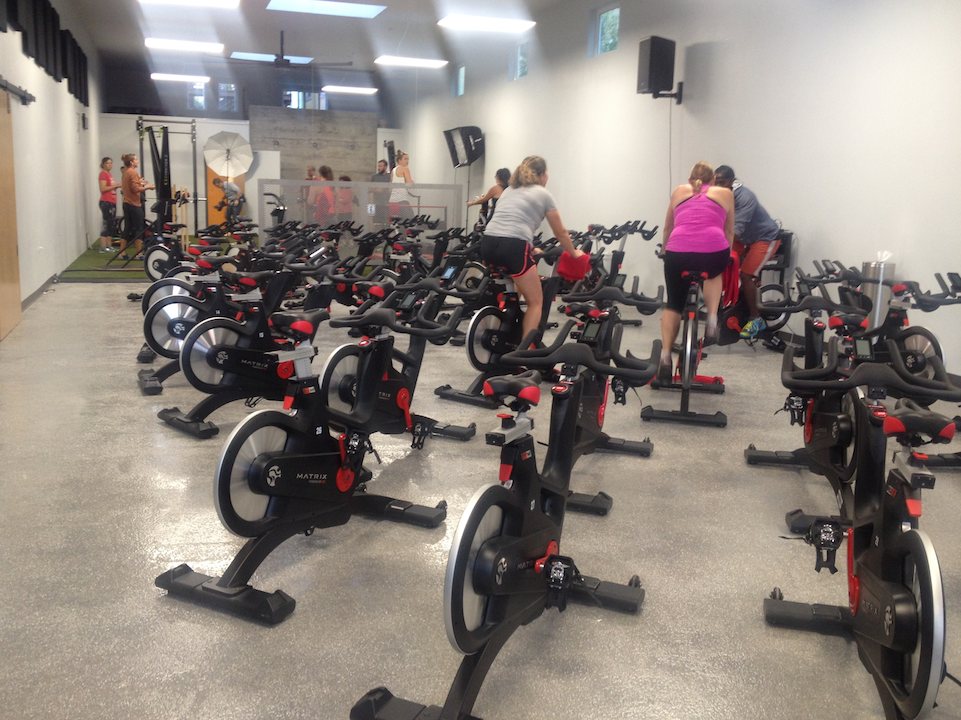 In the front of the studio, 30 new indoor exercise bikes are arrayed to face an instructor; "in the rear, we have a circuit training area with 15 stations," said Kaidasz, who added that five stations will be permanent, with the rest rotating out each month. "The bikes we chose are really technically savvy inside and the user-friendliness is spectacular," he said.

Most of Lavation's staff lives nearby, said Kaidasz. "We have a big staff with two facility managers and eight or nine staff members. Hiring people from the neighborhood has turned out really nice," he said. "It's all class-based, and our schedule is online, so people can start to book now." Cycling and circuit training classes are available tomorrow and on Saturday; a full schedule starts on October 26th.
"The neighborhood had a need, and we were dying to offer a different type of exercise in the area," said Kaidasz. "All of our clients are very active, but there's no place to get to for good cardio exercise," he added. "We're hoping to see people connect over time through their fitness habits. We're putting people together through the experience of exercise."