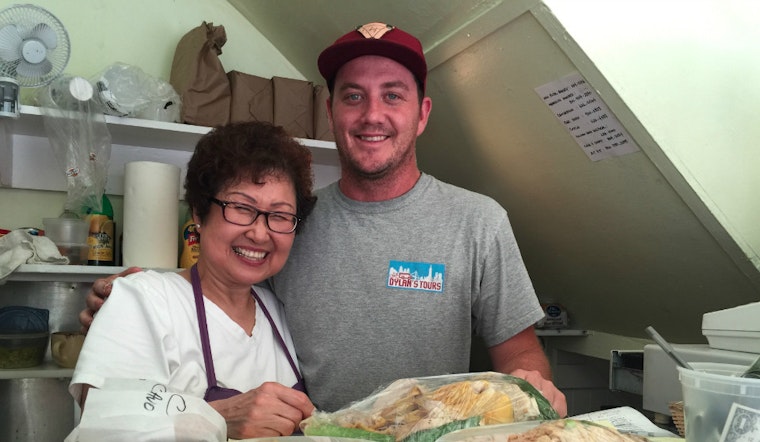 Published on October 15, 2015
Petite Deli, a tiny yet highly regarded sandwich shop at 752 Columbus Ave., has been sold to nearby Dylan's Tours (782 Columbus Ave.), owned and operated by brothers and San Francisco natives Brendan and Dylan David.
Young Choi, who owned the business for 24 years, is retiring, and Saturday will be her last day in case you want to stop in and wish her well. She's built a loyal following with a four-and-a-half star Yelp rating—not bad for a place with only three small tables and a few sidewalk seats.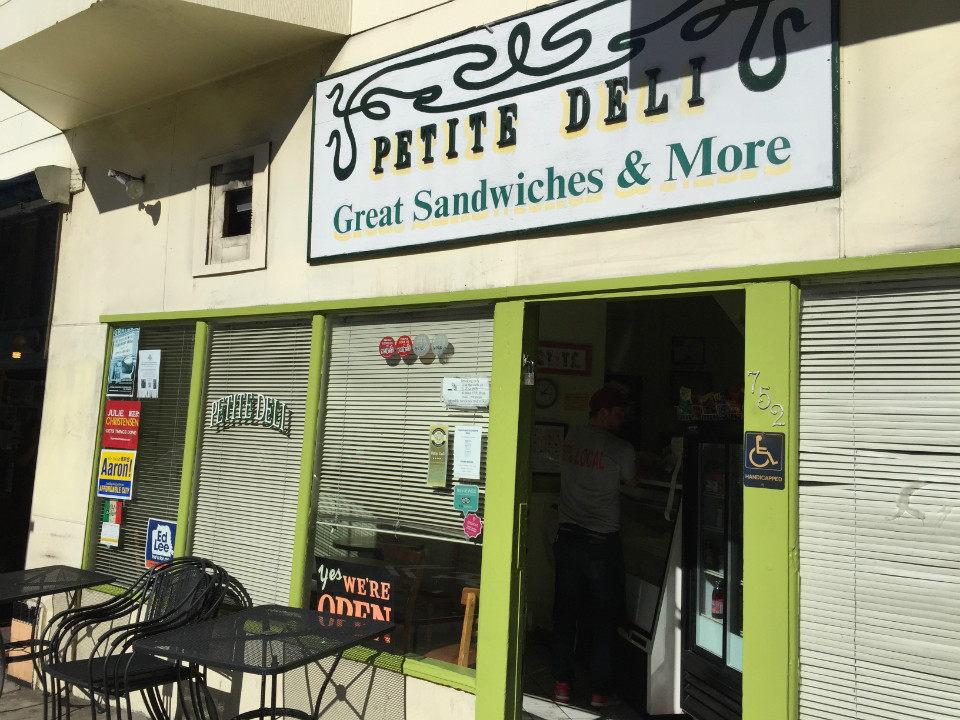 Choi told us she plans to do more volunteer work with the Salvation Army All Nations church at 4000 19th Ave. "I love my church and I like to help others," Choi said. "I'd like to be more spiritual and do more outreach programs." She added that she has a four-year-old granddaughter and wants to spend more time with her and other relatives and friends.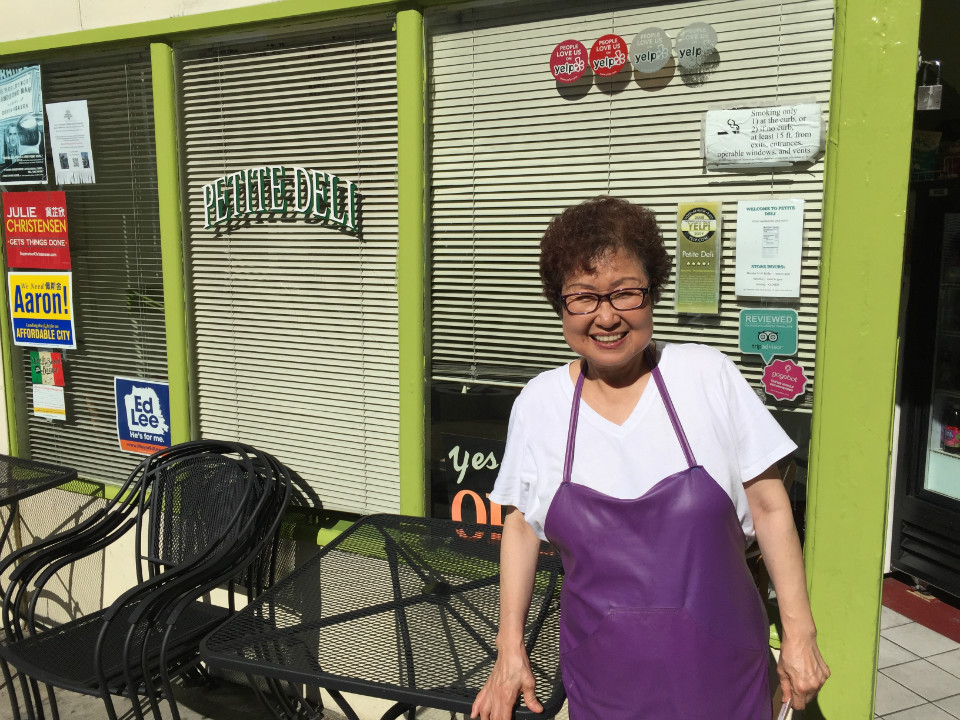 Customer Roger Strobel of North Beach said he's going to miss Choi, who's been a friendly face and provides a place to buy a reasonably priced lunch with personal, quick service (sandwiches currently run $5.95–$8.50). Petite Deli is "a place with a real community," he said. "You run into friends." It sells the typical deli lineup including turkey, pastrami, roast beef and tuna salad sandwiches along with sides of pasta salad and potato salad.
The new owners want to expand their Dylan's Tours business to appeal to more locals, Brendan told us, and hope the deli business will help them do that. He said the menu might change slightly, but the hours will stay the same for now, as will the cash-only policy. Hours are 11am–4pm Monday–Friday and 11am–3pm Saturday.