In just over 30 days, 43 local artists will hand over their keys to 689 Bryant St., a sprawling two-story building that's housed SoMa Artists Studios — one of the city's largest communities of local artists — for the past 26 years.
To bring attention to their displacement and the rapid loss of artist studios and cultural spaces across the city, SoMa Artists Studios is teaming with local artists and the Cultural Action Network (CAN) to organize a "whiteout." During the annual (and last) SF Open Studios event at the SoMa Artists Studios next Friday, Oct. 30th, more than 90 works of art on display will be draped in white material, hidden from view.
Flora Davis, a SoMa Artist Studios member and co-founder of the Cultural Space Coalition, conceived the idea along with local artists Sharon Steuer and Bianca Catalan as a way to bring attention to the "homogenizing of the city," Davis said. 
"People who make this city rich with culture" — including the black and Latino communities, working class people and small cultural venues — are continuously being pushed out, she said. The color white represents a lack of diversity.
"I've been working on bringing awareness to these issues since January," Davis said, "but in just the past few months it's gotten gradually worse, so we realized we have to do something about it."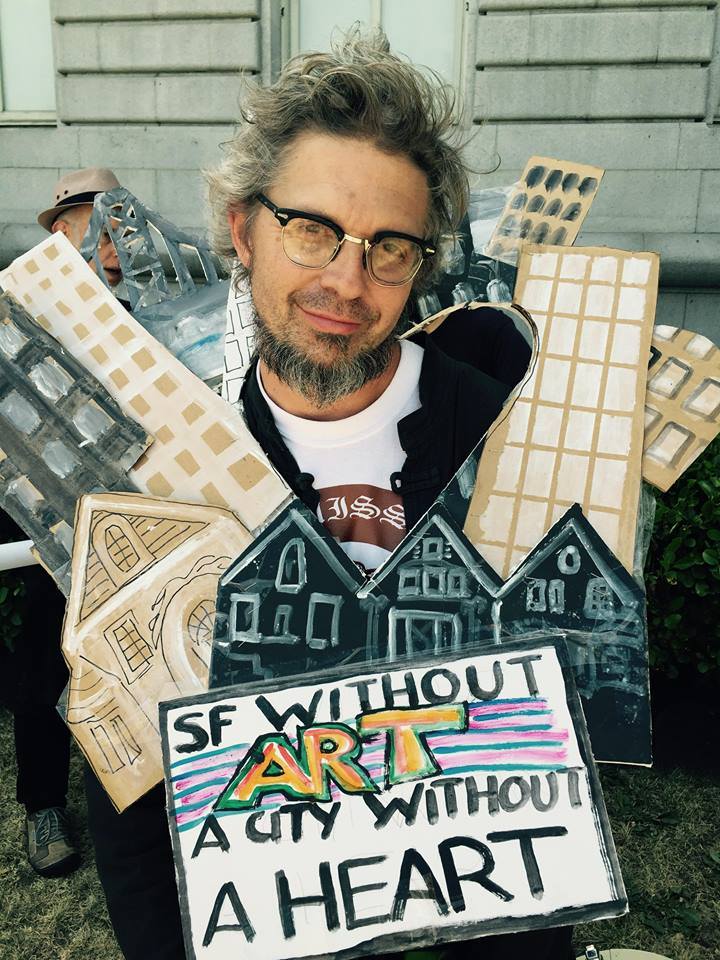 Sustainable living advocate Jonathan Youtt at the Mission Takes City Hall rally in May. (Photo: Cultural Space Coalition/Facebook)
Catalan, a San Francisco native, said the whiteout evolved from her idea to cover some of the the murals in the city to represent the lost culture and artist scene in the city. Having recently returned from studying in New York City, San Francisco's cultural shift has been quite apparent to her.
"I am a newer artist and just coming back to the city after finishing school, it feels impossible to be an artist here due to the high rents," she said. "I feel that bringing awareness to the issue, we can bring support people in, in terms of affordable housing and finding space for artists to create their art."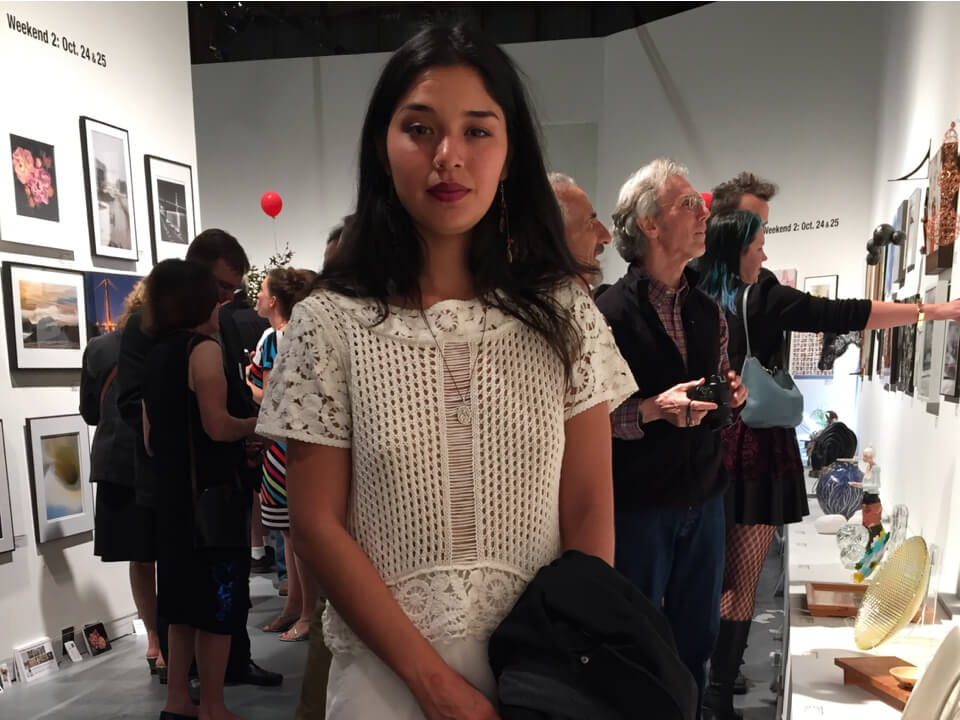 Bianca Catalan, dressed  at the SF Open Studios Opening Reception on Oct. 8th. (Photo: Alisa Scerrato/Hoodline)

The whiteout will be held from 6-6:30pm at SoMa Artist Studios. At 6:30pm sharp, the artists will unveil all 90 pieces and the white material will be draped on the artists, visitors and studio spaces.  
To show support, Davis urges visitors to wear white. "By wearing white, people can say, 'I am in support of making change. What can I do?'" she said. "I want to bring visibility to the issues as much as we can, and the more support the better."