Today or tomorrow, depending on final touches, those new white Blinq pods in the Embarcadero and Montgomery BART stations will come to life, bringing a rotating selection of products, services and events.
Dallas-based SRS Real Estate Partners (SRS) is partnering with Blinq (headquartered at 100 Bush St. in the FiDi) to bring in the pods in combination with a mobile app. The first three businesses that'll share the pods are Grubmarket, a purveyor of organic farm-to-table foods; EO, a Marin County-based manufacturer of natural personal care products; and Greener Cleaners, an eco-friendly dry cleaning service. (A press release from SRS also mentioned a headphone and speaker company, but Blinq's head of marketing, Saf Elmansour, says that's off the table.)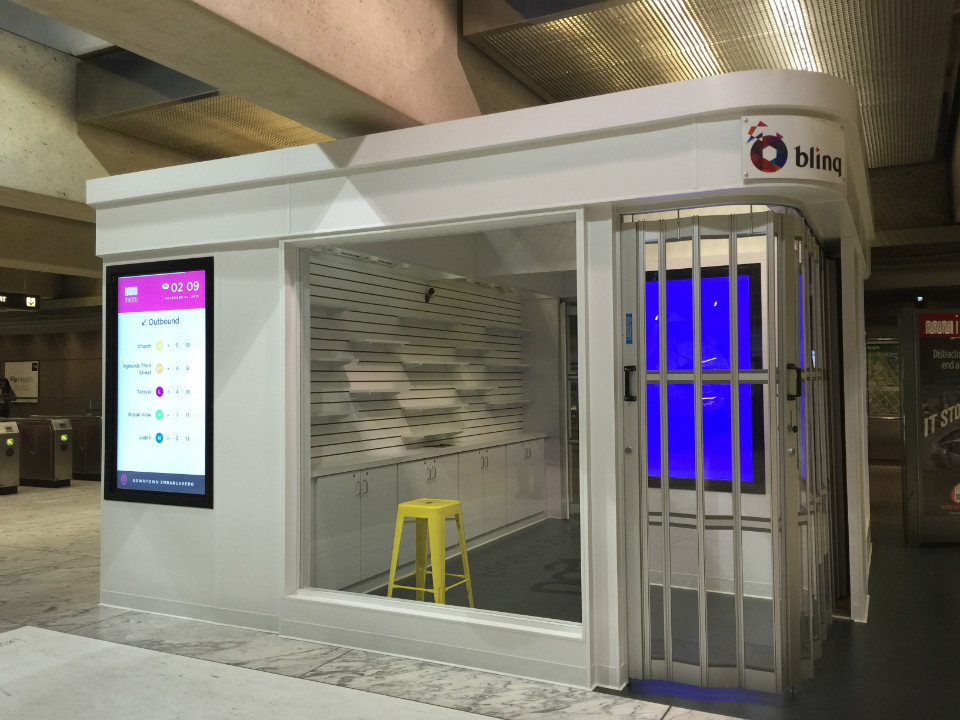 Whether you're a FiDi or Embarcadero neighbor who commutes out of the area or a worker commuting in, you might've wondered why San Francisco's BART stations are, for the most part, vast, empty corridors, while subway stations in other cities are full of cafes, shops and services. Alexis Wong, founder and CEO of Blinq, wondered the same thing. She toggles between homes here and in Hong Kong, where subways include massive, multi-level malls where you can find anything from convenience stores to clothing and banking.
Blinq aims to add life to our relatively barren BART stations with shopping, services—and more. "It's not pure retail," Elmansour tells us. "It's more experiential." Blinq plans to rotate brands every three to six months so there's no visitor fatigue, he added.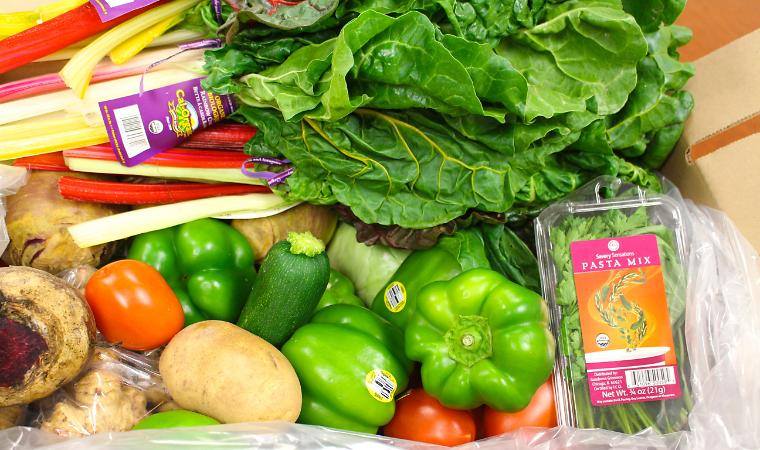 Food from Grubmarket. (Photo: Grubmarket/Facebook)
"Most people who go through the stations go through every single day twice a day. We aim to be a platform to connect brands to their fans," Elmansour continues. "Our purpose is to really connect people and to have a brand move into the creative side and plan some interesting actions with their fans." For example, Grubmarket plans to feature visits by local farmers.
Blinq will roll out in five more BART stations in 2016 and eventually have a presence in all 44 BART stations, though some will be vending machines rather than full pods due to space limitations. Blinq also has put up video screens with easy-to-read, live BART and Muni arrivals and departures so you can check the status of your line before going through the turnstile—convenient for anyone who wants to know whether BART or Muni will get them to Civic Center faster. (And also helpful if you, say, want to spend a few extra minutes shopping before your train comes.)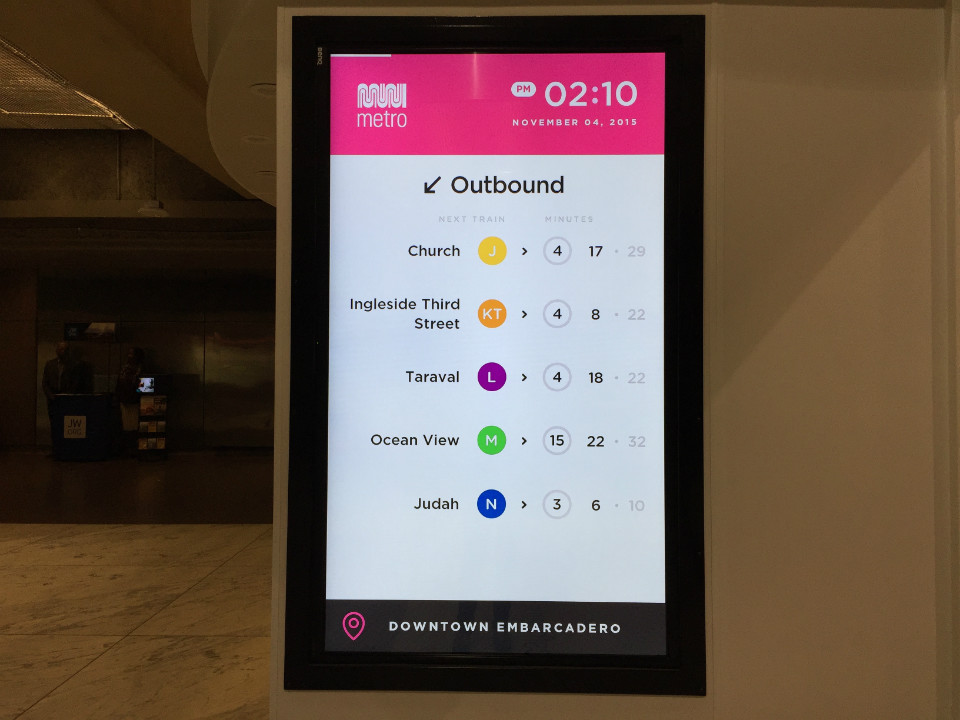 Blinq also expects to start opening some of the already existing but shuttered spaces in BART stations by mid-2016, too. Those will have longer one– to three–year leases, Elmansour said. We asked BART why it just recently offered a contract to bring in more businesses, and it sent this statement: "BART's Board of Directors expressed an interest in pursuing and expanding retail operations within the system, which is how we entered into an agreement with Blinq in 2013."