An important piece of real estate recently hit the rental market: the historic former home of Abner Phelps, which is believed to be the oldest residential home in San Francisco, and is currently being used as offices. 
A real estate website (warning: comes with music) lists the three-story home at $12,000 per month. For over a decade, it's been home to All Star, a business and IT consulting firm. "The building owner has used it as offices for her company for almost the last 20 years," Gary Belk, the realtor for the house, told us. "She is now retiring."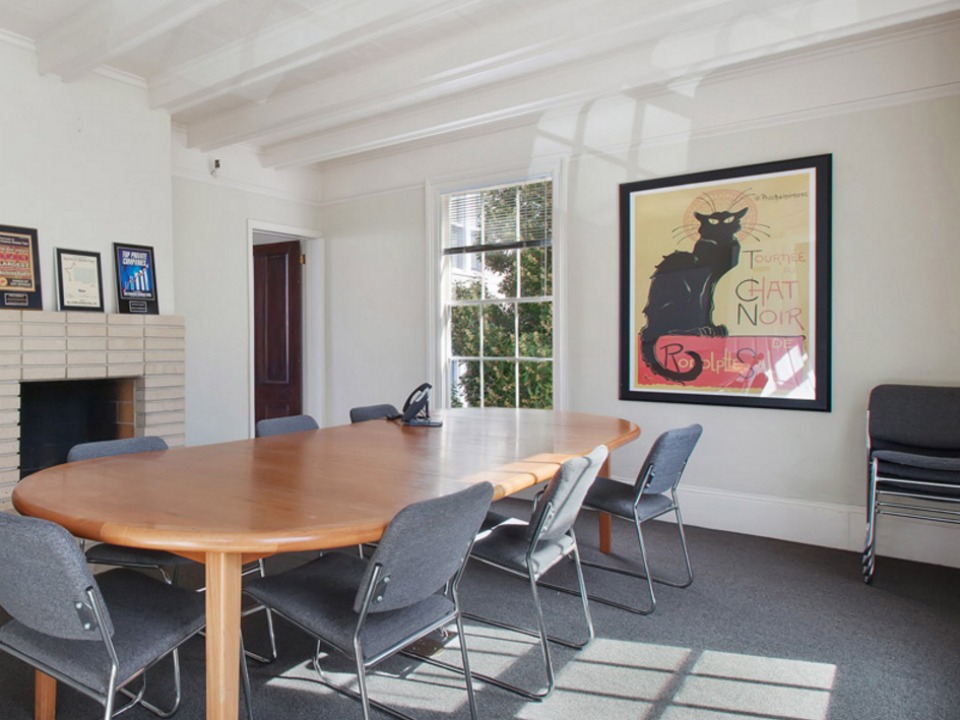 A conference room in the house, used by All Star Consulting.
We wrote about the history of the Abner Phelps house way back in 2010, but here's a summary: the cheerful white building was constructed sometime around 1850-1851. Records indicate that it was built with lumber shipped from Maine, though a descendent of Phelps said it was built in New Orleans and shipped over, to appease Phelps' homesick Southern bride. 
Before Oak Street became a main thoroughfare and Vinyl Wine Bar took over the corner, the Phelps house stood on 160 acres of farmland, well beyond the old city limits of San Francisco. 
Despite its rich history as a home, the house will only be leased as office space at the moment. "In the future, it may be for sale, but at the present time, only for lease," Belk said. The new tenants will be welcome beginning in January. 
Interested parties can contact Gary Belk via email at garybelk [at] gmail [dot] com.