For the second year in a row, the construction-weary merchants and shoppers of Union Square get a respite from noise and dust with the Winter Walk pop-up plaza, starting Friday and running through January 1st, 2016 on Stockton Street between Geary and Ellis.
The two-block stretch will be transformed into an oasis of urban green space lined with artificial turf and jazzed up with lighted seating and a 3-D holiday light show from 5pm to midnight daily. Other attractions include food trucks, carolers, performances, and frolicking, adoptable puppies and kittens on display in the window's of Macy's (courtesy of the San Francisco SPCA).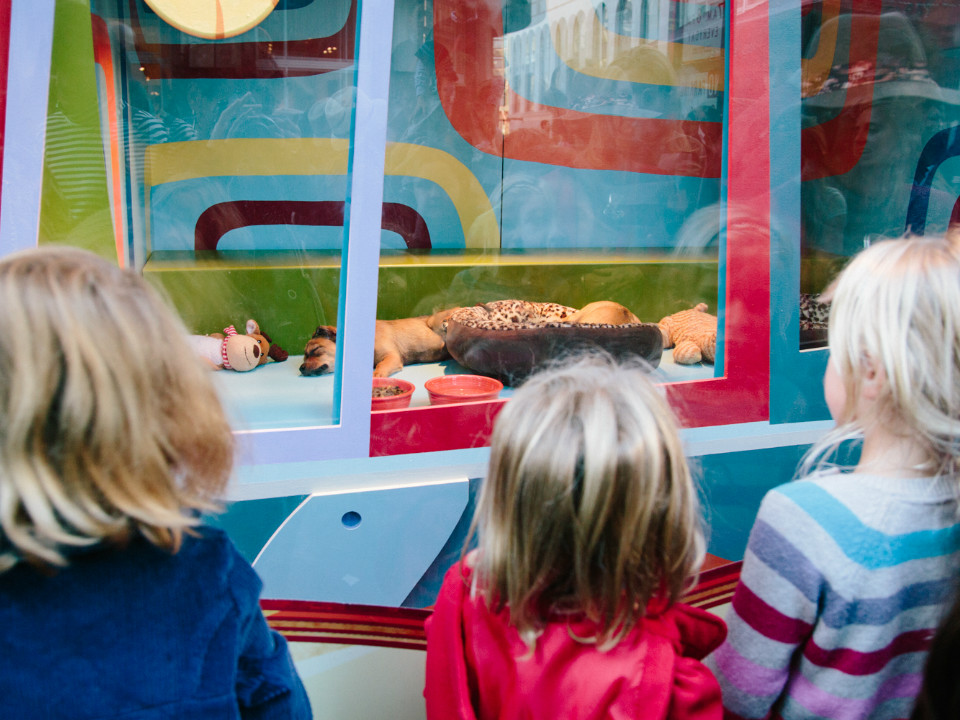 "It's an urban environment, yet we created this park," said Jeani Hunt-Gibbon, director of marketing for the Union Square Business Improvement District. "People seem to really enjoy that. People do park things like turn cartwheels and roll around on the grass. It's a family-friendly safe space in the middle of an urban environment." Seeing the pop-up surprised people last year, she added. "I can't tell you how many people passed by and that look of surprise and the magic of the holiday time came over their face."
New this year: A Philz Coffee truck will be on site every day. "We saw there was a lot of demand for that last year," Hunt-Gibbon said. "We saw lines down the Winter Walk and we thought, 'Let's give them what they want.'" Off the Grid will have food trucks on site on Mondays, Wednesdays, Fridays and Sundays from 11am–2pm and 5–9pm. It'll feature three trucks most days, and six trucks with live music on Wednesday nights.
Hunt-Gibbon said they're adding new entertainment this year, too. "One of our board members sponsored Velocity Circus to perform" on December 17th and 26th, she said; keep an eye on the website for times. And the Jeanettes, a Bay Area female a cappella quartet, will perform from 4–6:40pm on December 5th.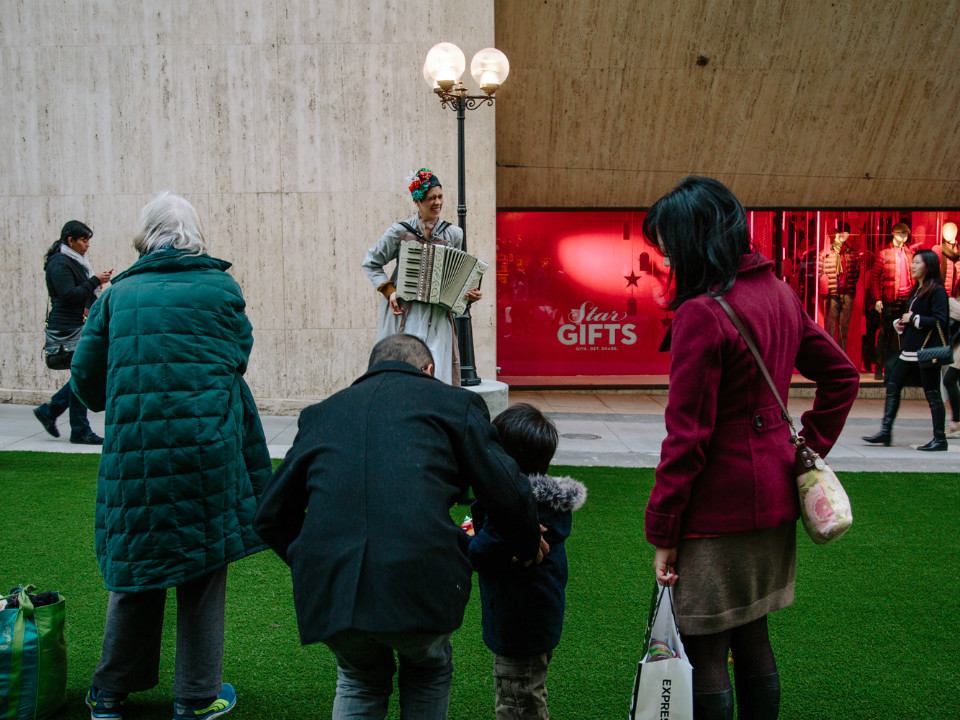 Other events include rotating handmade goods from local artisans, makeup demos by Macy's from 2–4pm Saturdays, chocolate samples from Ghirardelli on Saturdays, the annual Salvation Army Celebrity Bell Ringing from 9am–2pm December 11th, visits from Snoopy on December 11th and 18th, and a winter fashion show by Macy's from 1–2 pm December 12th.
The Winter Walk is funded mainly through the Central Subway and SFMTA, Hunt-Gibbon said, for merchant relief through the holiday shopping season. She said it's not clear if it'll return next year, but it's led to discussion about creating more pedestrian-only areas around Union Square. "There's nothing solid right now," she said. "It definitely spurred us to think about having open pedestrian areas in Union Square."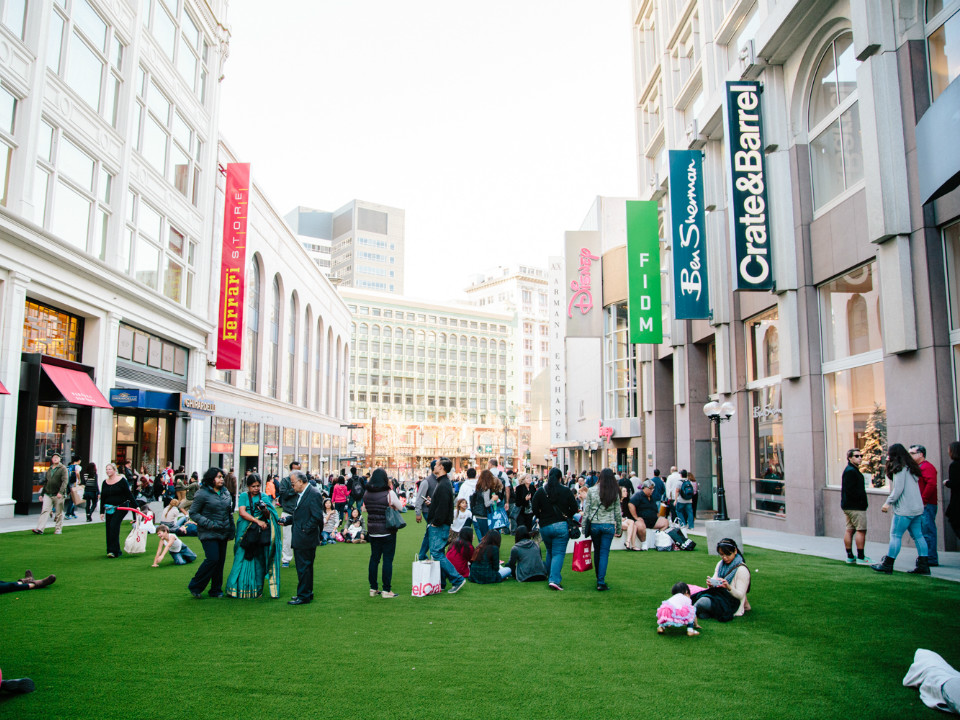 Hunt-Gibbon said the Winter Walk and other pedestrian zones could have also been an impetus for the city to close the 100–200 blocks of Powell Street to most traffic this month. "Seeing the success of this may have influenced that a little bit," she said.