The name of the much-anticipated Jonathan Waxman restaurant opening at Ghirardelli Square has been revealed: it will be called Brezza Emporio and Pizzeria. Waxman's partner in the venture, Howard Greenstone, registered the business name at 900 North Point St. No. 201. Originally anticipated to open this fall, Brezza is now expected to debut in early 2016.
The new spot follows on the heels of the company's early October opening of Brezza Cucina in Atlanta. The San Francisco Chronicle reported in June that "The food will showcase Waxman's Italian-influenced style," which jibes with the name as well.
Waxman, who was raised in Berkeley and was the chef at Chez Panisse and at Michael's in Los Angeles, made his name in New York City at Jams, Washington Park and Barbuto. He also opened Table 29 in Napa Valley, among other restaurants. He lives in Manhattan, and this is his first San Francisco venture.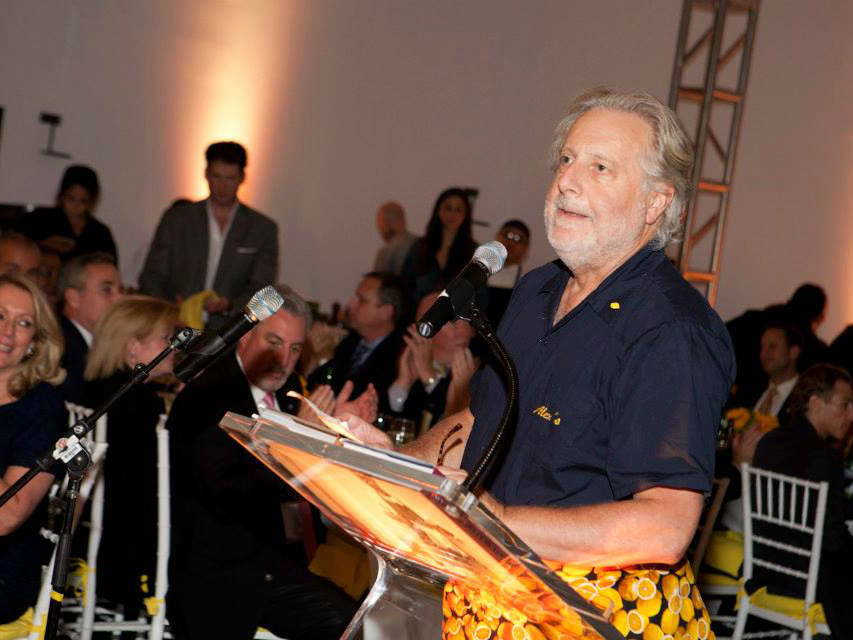 Photo: Jonathan Waxman/Facebook

Greenstone was formerly president and CEO of the Rosa Mexicano chain of restaurants; WaxStone Group, the pair's partnership, also owns Adele's and Bajo Sexto Taqueria in Nashville. 
The restaurant is part of a sea change for Ghirardelli Square, which Jamestown (owners of NYC's Chelsea Market) took over in 2013. The goal is to attract locals back to the historic marketplace, with more sophisticated offerings and local merchants. Other new tenants include independent clothing boutique Les Mechants, a forthcoming second outpost of the Marina's Le Marais Bakery, and a second tasting room for SoMa's Bluxome Street Winery.