After renting videos to film-loving San Franciscans for 35 years, Le Video (1231 9th Ave.) has announced that it has ceased operations. But its film archive, boasting 90,000 titles, will be saved, thanks to Alamo Drafthouse Cinema and film production company Annapurna Pictures. 
Alamo Drafthouse is opening a new theater in the Mission on December 17th, "so we think it is a good fit," said Le Video owner Catherine Tchen. "I'm glad the archive will remain in San Francisco and available for the public."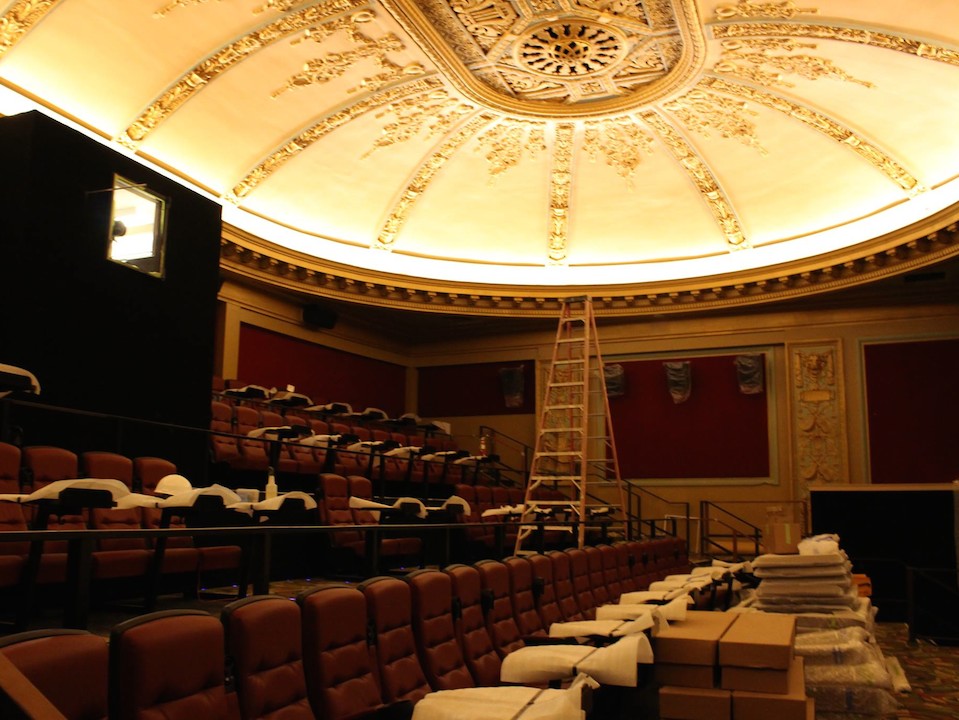 The new Alamo Drafthouse at 2550 Mission St. (Photo: Alamo Drafthouse)
"The experience of going to my local video store when I was young made me the movie fan I am today," said Alamo co-founder  Tim League in a press release. "Despite the fact that great video stores like Le Video are closing all over the country, I am confident that a new iteration of the video store experience can exist and thrive even today."
Headquartered in Austin, TX, Alamo Drafthouse operates multiple theaters that also offer video-rental services; the New Mission will be its first project in Northern California. Annapurna Pictures, owned by Megan Ellison (daughter of Oracle founder Larry Ellison), has released several Academy Award-nominated films, including Her, American Hustle and Zero Dark Thirty.
Le Video, which has struggled financially in recent years, leased its ground floor space to Green Apple Books last year and moved to a smaller upstair annex. Nonetheless, that wasn't enough to keep the store afloat. Tchen announced in September that she was actively seeking a buyer and would close by year's end. 
Photo: Le Video/Facebook
To help facilitate the transfer of the collection, Tchen is asking Le Video customers to return any rentals immediately to the store. Titles that are not returned will be charged to members' credit cards.
"We've been calling everybody, since we have to turn them over to the new people. They can't just be floating around," said Tchen.
In January, Alamo Drafthouse will begin offering portions of Le Video's archive for rent in the lobby of the New Mission. One of the city's few remaining video stores, the Mission's Lost Weekend Video, will also partner with Alamo Drafthouse "to showcase selections" from "their deep and curated collection of films."
Despite the fact that changing consumer habits and new technology have made video rental a nonviable business in the Inner Sunset, Tchen said she has no regrets. "I'm grateful to have been able to indulge in building this collection for 35 years," she said. "We couldn't have done it without your help."
"A passionate video store clerk can do what no algorithm can," said League. "He or she can recommend your new favorite movie, one that can't be predicted from your past viewing habits."