The largest store yet for fast-growing local chain Philz Coffee softly opened this morning at Embarcadero Center, around the corner from the lobby of the Hyatt Regency San Francisco. The new space boasts 3,000 square feet, plus an expansive patio facing Market Street.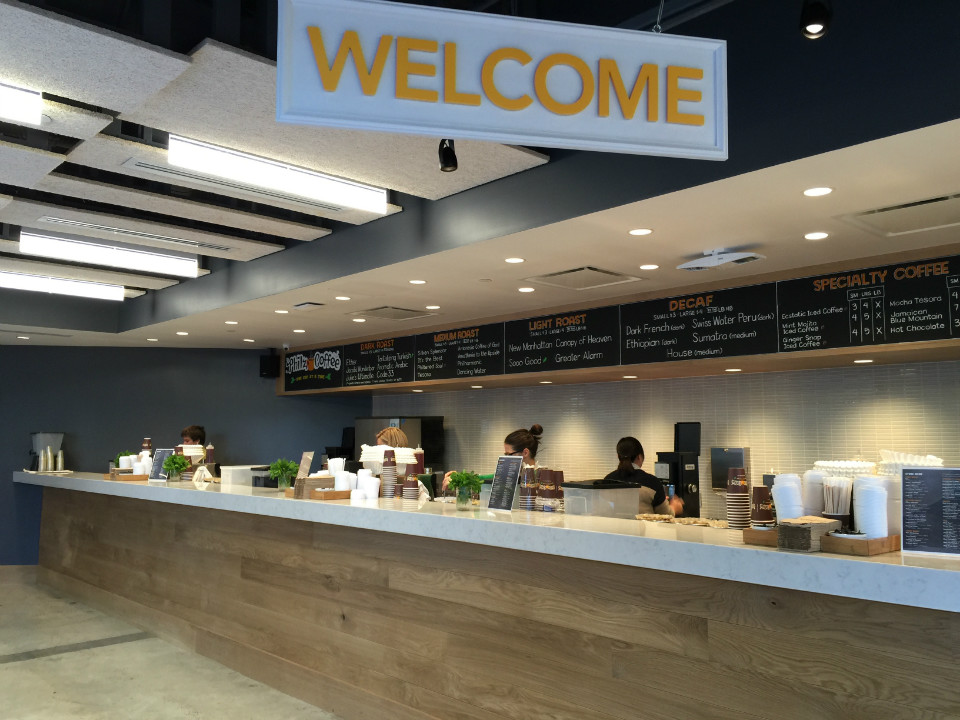 Today's soft opening, which started at 11am with free coffee and pastries, will run until 3pm. (During a media preview prior to the public unveiling, would-be customers were already trying to skirt around the barricades to get a cup.) Philz officially opens at 5am tomorrow; hours will be 5am–8pm Monday–Friday and 6am–8pm Saturday–Sunday.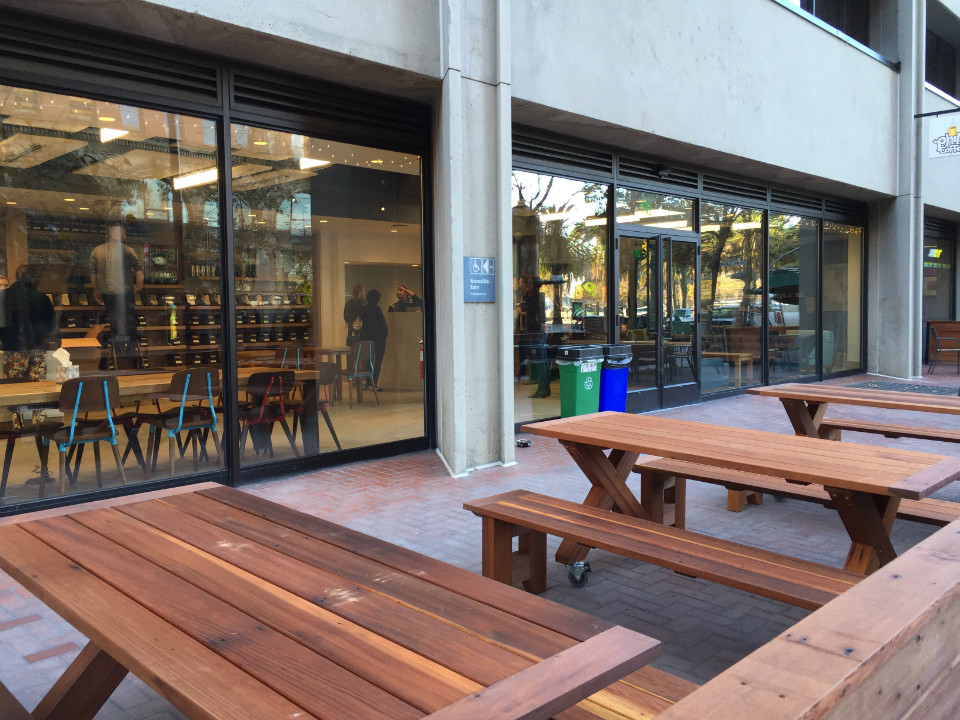 Philz carries more than 20 types of coffee and decaf coffee, along with eight teas. New to this shop is a wall of canisters filled with each type of bean, so customers can sniff before they sip.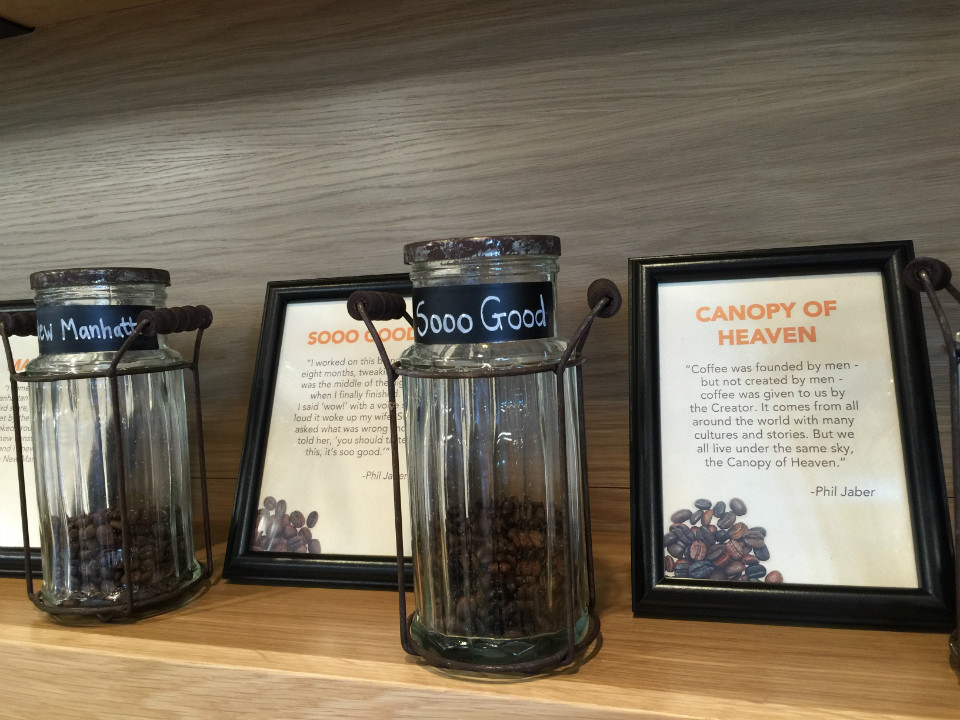 Founder Phil Jaber and his son, CEO Jacob Jaber, were on hand to talk about the new location. It's just blocks from the first permanent Philz to open in the FiDi, which debuted in May at One Front St. Philz also has a highly popular coffee truck that can usually be found at Sansome and Pine. 
"It's very difficult, particularly in this neighborhood, to find a coffee shop that has a community," Jacob said, "This space is significant enough that we can create community here. We've built extra capacity to serve our customers, so hopefully the wait times won't be as long." A third Philz is also in the works nearby, at 280 Beale St. in SoMa.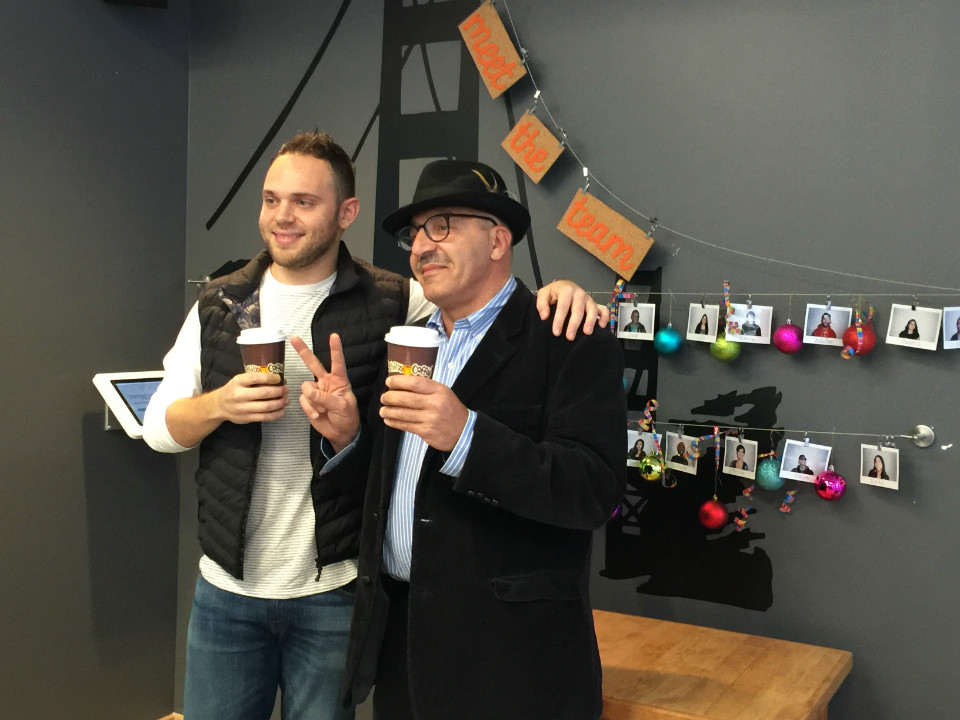 The store's designer, Heather Leonard, has worked on 14 Philz locations so far. She said she wanted to make the Embarcadero store a versatile "urban oasis," serving everyone from office workers at lunch to bike messengers on break to shoppers from the Ferry Building. "We're going to have a tasting station on the weekends, to tie into the Ferry Building and the shoppers," she said. She designed the communal areas with plenty of outlets, so people can plug in and stay all day if they want.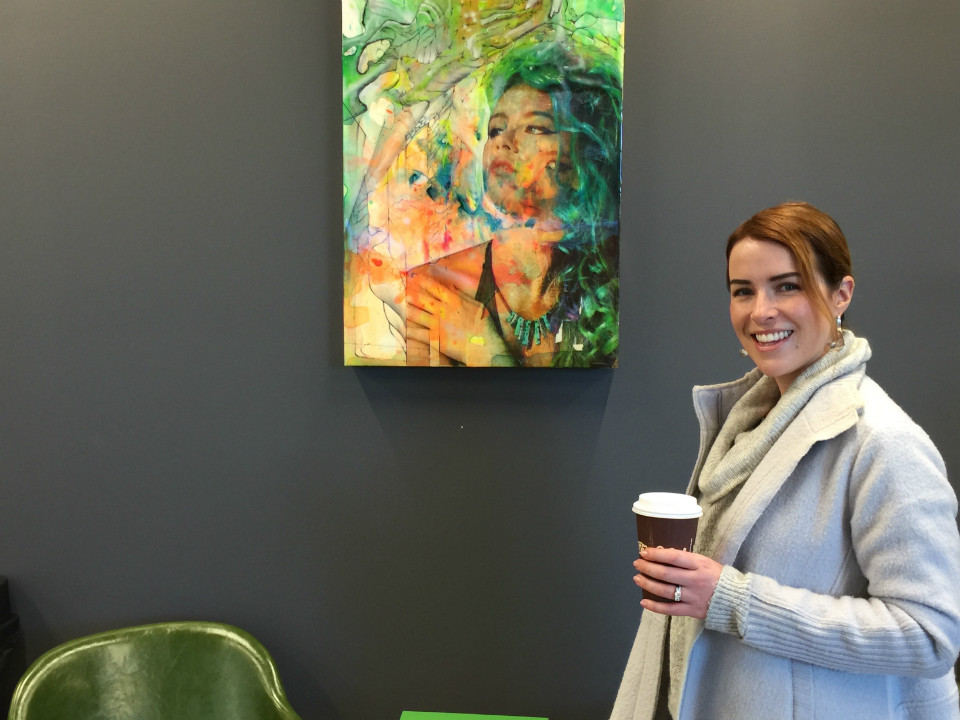 Heather Leonard.
Thanks to an infusion of $15 million in funding earlier this year, Philz is rapidly expanding; this is the 11th location in the city, and more stores can be found throughout the Bay Area and in southern California. "We'll have 30 by the end of the year in California," Jacob said. The next stop: Washington, D.C., where they'll be opening some outlets next year.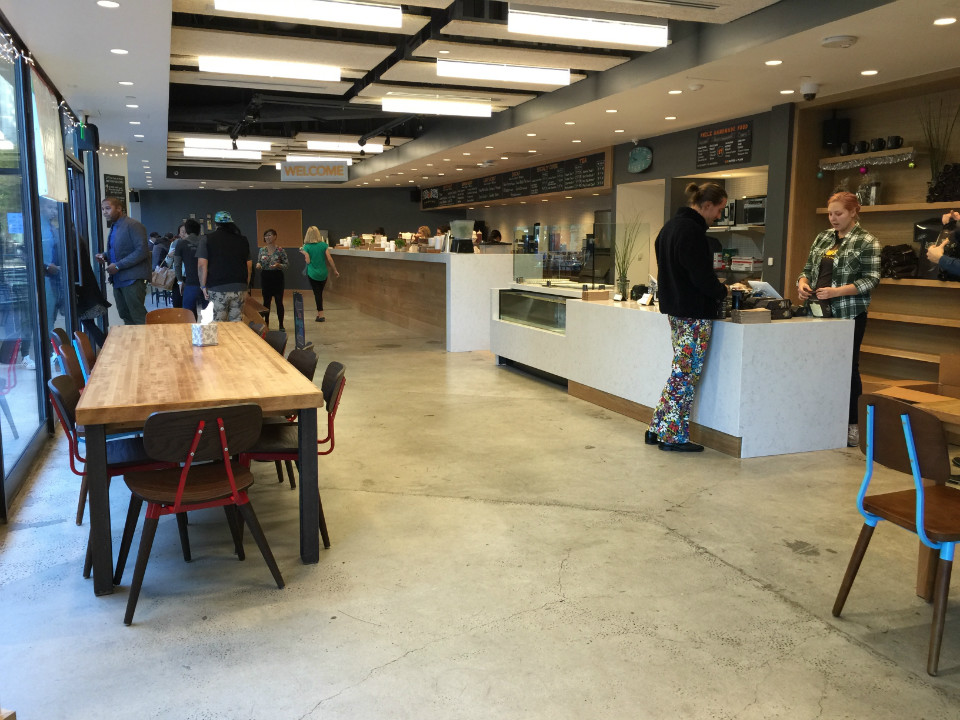 "It's about opening great locations, keeping the quality, preserving the culture," Jacob said. The company has a "Dean of Philz University," former Apple employee Faith Songco. Every team member, up through top management, attends the university, learning not only barista skills, but Philz culture.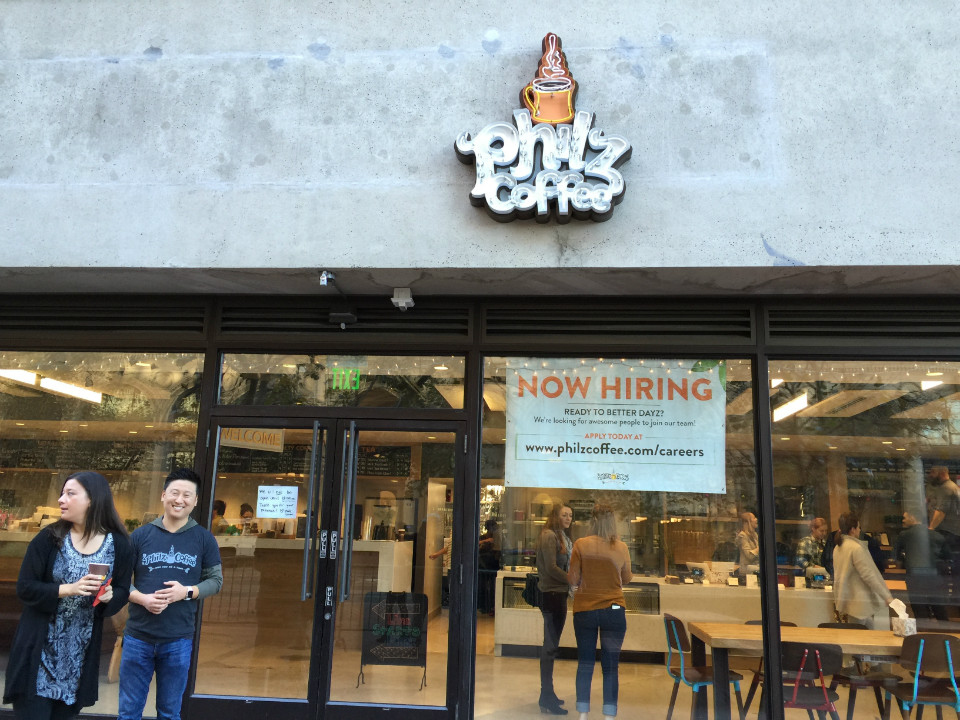 That includes smiles, a welcoming atmosphere, and asking each customer if the cup is to their liking, to make sure they nail the experience every time. "We want to grow large. Not for the sake of growing large, but to share this with more people," Jacob told us. "What's more important than numbers is the spirit of the message."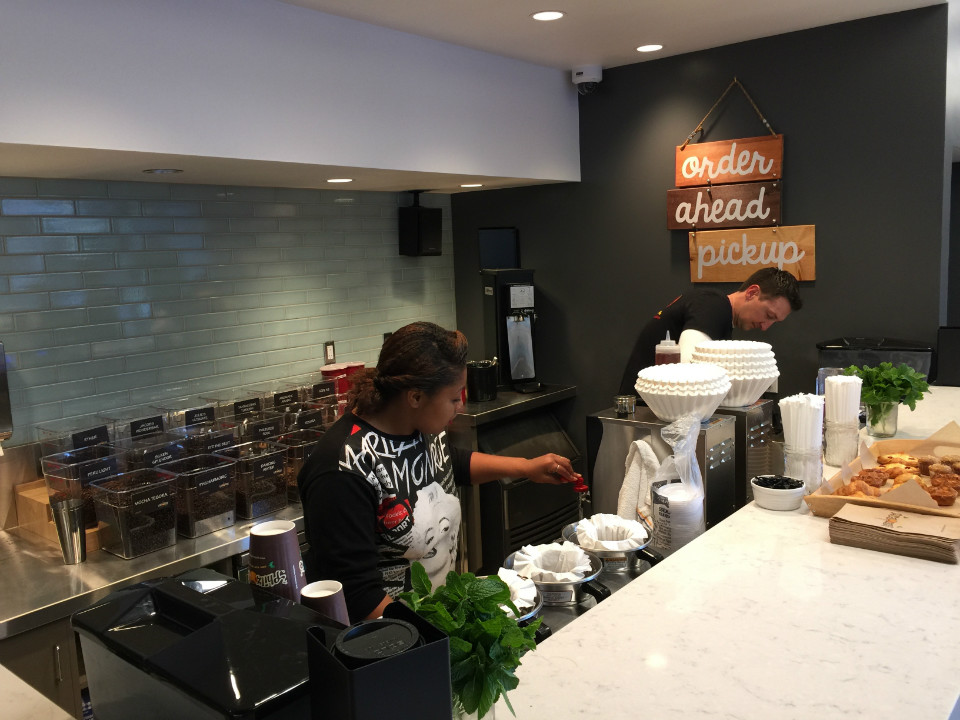 The message includes core values like respecting the customer and delivering a great experience. Phil Jaber said the quest is to be a "community table like Grandma's house: full of love ... We want to feed you; we want to make sure you feel good, relaxed. You walk out of our shop with a smile." He told the media in attendance that people have actually gotten married in Philz stores.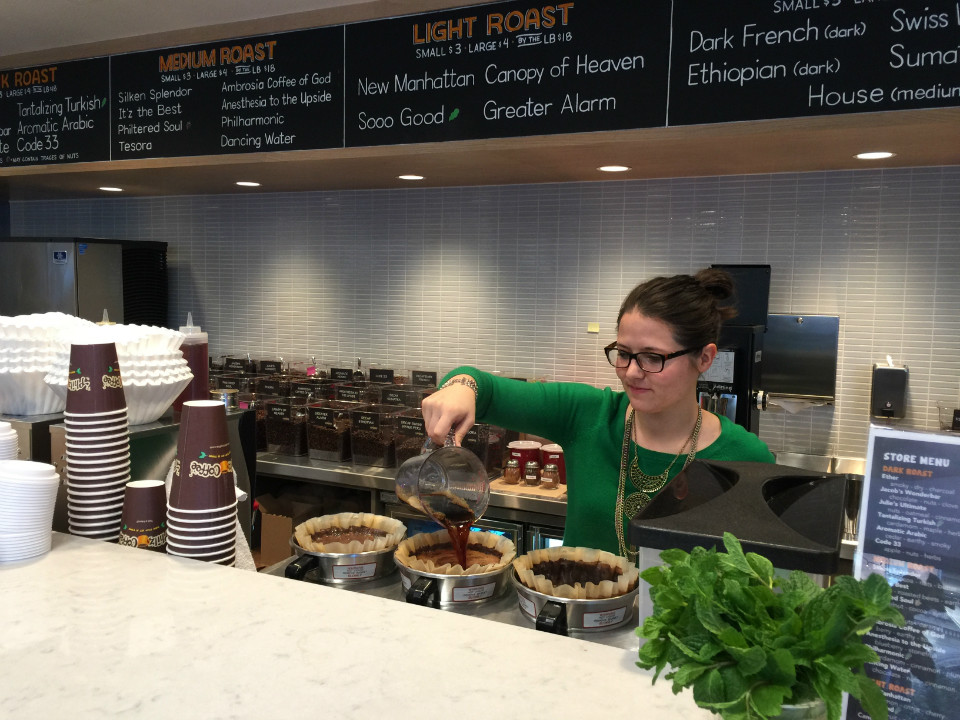 "We love people; we love what we do," said Phil, who began the company with a shop on 24th Street in the Mission in 2003. At today's event, he doled out several nuggets of wisdom, urging us to write them down. They include: "Let the life I live speak for me. We're into health before wealth. Your success is our success." Another: "We should all forgive and forget, and don't you all forget how to give."