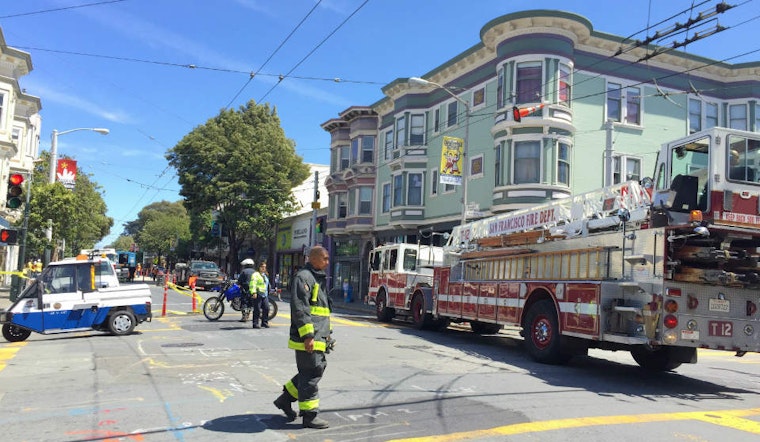 Published on January 19, 2016
With five gas leaks and two sinkholes, the Haight infrastructure project that began last April has been beset by seemingly endless disruptions, many of them potentially dangerous to Upper Haight residents and business owners.
In response to the issues, the city chose to fire Synergy, the subcontractor behind the project. But Synergy is biting back: in a new letter, the company asserts that it was made a "political and public scapegoat" for the project's failures. The city, however, says the project's poor work practices and safety violations are all on Synergy's shoulders. 
Synergy, which was hired as a subcontractor on the infrastructure project by winning bidder Ghilotti Bros., submitted the letter (full text here) as part of last week's public hearing on the project, held by District 5 Supervisor London Breed. At the heart of the subcontractor's complaints is the former trolley line that once ran down Haight, which it says is still snarling up the works underground, creating problems for which it's been unfairly blamed. 
"Synergy has worked safely on hundreds of blocks in the city doing this sort of work, and these problems arose on one block," the company said in the letter. "The existence of the [trolley] yoke structure in the middle of Haight Street for more than a century had resulted in PG&E's gas lines, over the years, being placed in varying and unpredictable ways ... Synergy has been unfairly blamed for all of the problems arising on this difficult project, and exploited as a political and public scapegoat." 
PG&E doesn't agree with that assessment. "Our natural gas lines were marked correctly," said Nick Stimmel of Gas Communications. "It's important that 811 is called prior to any excavation project, in order to have underground utilities located and marked. Equally important is that after the lines are marked, the excavator must hand-dig (using non-mechanical tools) to determine the exact location, expose, and protect the underground facility. It helps public safety, and it's the law."
Synergy reportedly rejected hand-digging for gas lines as being too cost-prohibitive. The argument that funds were slim makes sense: the subcontractor's bid was reportedly $1 million lower than any of its competitors, which is why Ghilotti Bros. chose it.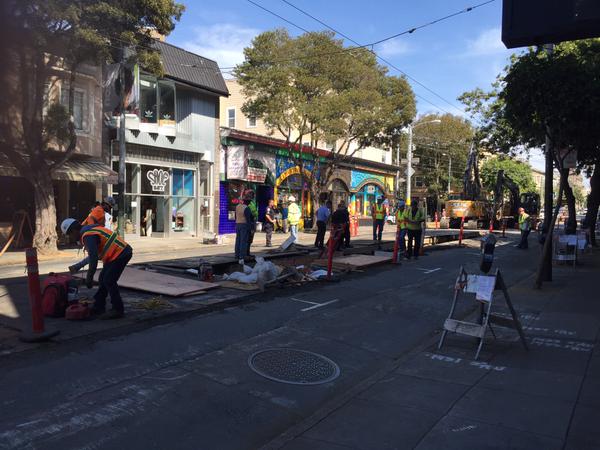 Photo: Andrew Wooster
Also conspicuously absent from Synergy's letter: a response to the city's claims that they violated key safety procedures, including dangling a foreman by his ankles into a manhole. 
"[Synergy] did not follow proper safety procedures," stated John Thomas, the Manager of Project Management and Construction for the Department of Public Works, during last week's hearing. "It's certainly unusual to have so many incidences happen in such a short period of time. I've been in this job for almost 30 years, and I cannot recall a single instance where we've had more than one. We were consistently and constantly trying to work with the contractor to bolster their procedure."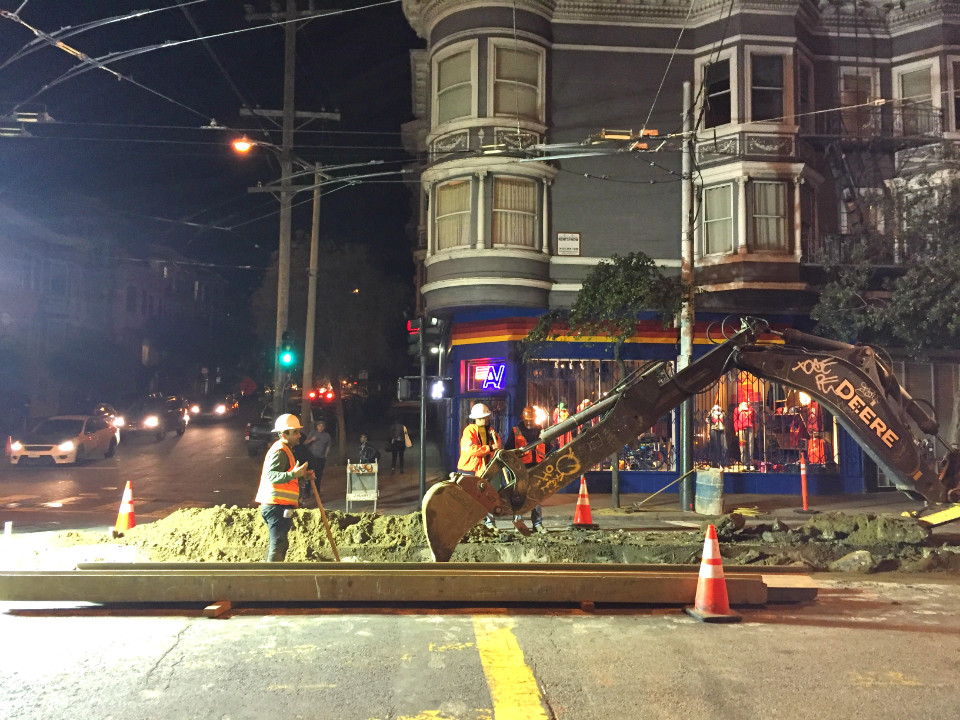 It's been less than a week since Synergy was fired, and Ghilotti Bros. is in the process of signing on two new contractors—one to handle sewer work, and another to handle water mains. Both tasks were under Synergy's jurisdiction while the company was on the job.

But despite the staffing change and the renewed attention to the Haight infrastructure project from SF Public Works, SFPUC, PG&E and Supervisor Breed's office, the community is still skeptical that work will move forward smoothly. 
"We have completely lost confidence that it will be done in an effective way," said Christin Evans, owner of the Booksmith and board member of the Haight Ashbury Merchants Association, at last week's hearing. "This can be catastrophic for a business. They don't usually have an accommodation in their lease for this type of issue. Being closed repeatedly and then having the rent due creates an extreme amount of financial burden and anxiety for merchants." 
We've reached out to Ghilotti Bros. for information on the identities of the new subcontractors and when construction will start up again, but have yet to hear back. We'll keep you updated. If you have any more information about the state of the Haight infrastructure project, please send us a tip.