It's time for a closer look at some of the recent shakeups in the Inner Sunset's business landscape. Loyal reader and sharp-eyed tipster Patty C. sent several of these tips our way, so we're dedicating this roundup to her.
Psst... We're making some major changes to our in-store cafe on 9th Ave... Grand reopening party happening soon 🎉 pic.twitter.com/3VY1trycwp

— San Franpsycho (@SanFranpsycho) January 28, 2016
Last year, the 9th Avenue location of surfwear shop San Franpsycho branched out with Sundays, a coffee and ice cream spot. Now, Sundays is augmenting its café area with nine new barstools and a pair of sidewalk tables. Expect a grand reopening party very soon.
The space formerly occupied by La Boulange de Sunset at 1266 9th Ave. is still unoccupied, but alert tipsters have let us know that they've observed real estate agents showing the place to interested parties. We're continuing to keep an eye on the location, which is one of the largest restaurant spaces in the Inner Sunset, so if you've heard anything about its future, send us a tip.
A mysterious business on the corner of Irving and 15th Ave. has revealed itself to be Western Relics, a music store offering "new and used records, tapes, zines and books," as well as "rarities, obscurities and beloved favorites." The store's Facebook page indicates that customers will be able to buy, sell or trade music. A grand opening party is scheduled for February 12th, and before the bash, we'll have an interview with the owners of the Sunset's newest wrecka stow.
Over at 548 Irving, "purveyor of effortless chic" Covet has departed the Inner Sunset, making its Inner Richmond store the nearest location for fogbelt fashionistas. In addition to a store in the Marina, Covet also has footholds in Palm Springs and the Ritz-Carlton Rancho Mirage, should you be in the neighborhood.
The mezzanine level of 1231 9th Ave. has been cleared for retail/office space.
The second-floor space formerly occupied by Le Video at 1231 9th Ave. is available for rent, according to a sign posted in the window of Green Apple Books on the Park, which occupies the ground floor. The 1,500 square-foot mezzanine level retail is "perfect for a co-working business," office or showroom, writes owner Catherine Tchen. Interested parties may contact her at levideo [AT] gmail [DOT] com.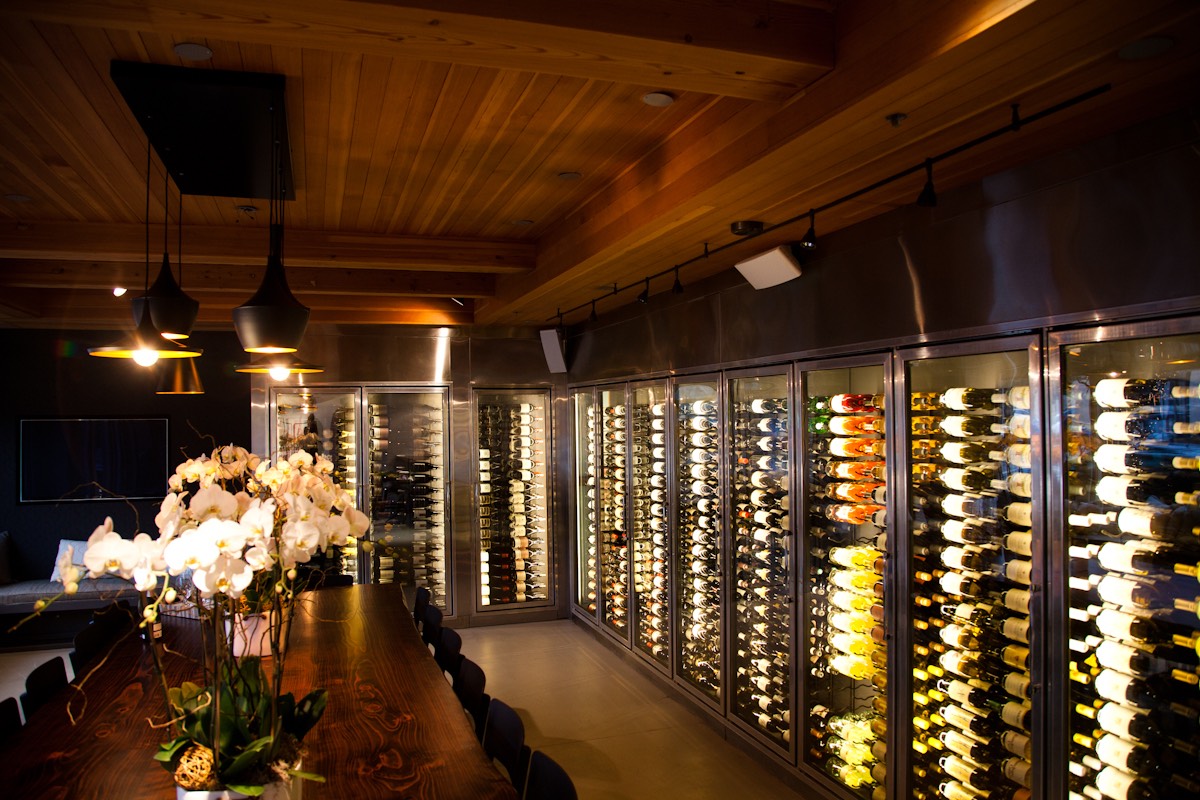 Shin Dig. (Photo: thestorefront.com)
After SF Planning approved its request for a change of use from a specialty grocery store/meeting space to a wine bar, the owners of Shin Dig (403 Irving) have applied for a new liquor license. If it's approved, neighbors will be able to stop in to enjoy wine and beer on-site.
As we reported yesterday, vintage design shop and toy store Tantrum (858 Cole) will close on Leap Day for at least three and a half months, so the building's owner can complete a seismic retrofit. There's no word yet on where the store will temporarily move, but owners Richard and Amanda Weld are on the hunt, according to a post on Facebook. The Welds have canceled their plans to expand the store, and now plan to move next door into a larger corner storefront formerly occupied by Doug's Suds laundromat, which closed last May.