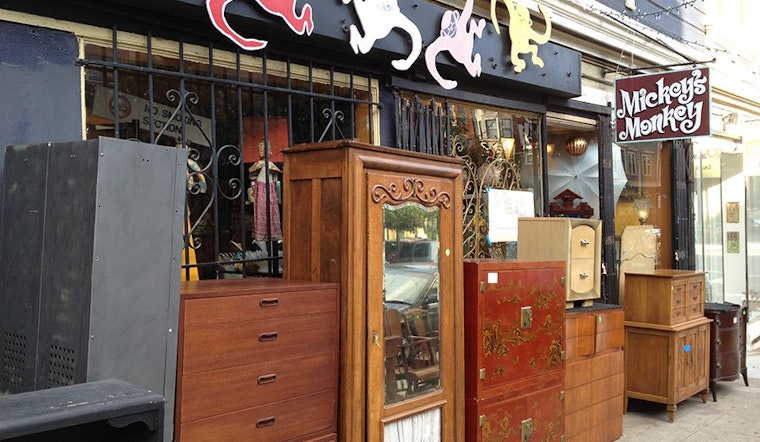 Published on January 20, 2016
After nearly 19 years as the Lower Haight's go-to spot for vintage furniture and unique knick-knacks, Mickey's Monkey is closing up shop.  

Owner Michael Kerry says that many factors came into play in the decision to close. Unlike some other recent closures around the city, an increase in rent did not contribute to the decision.
"My landlord, who is also the owner of Axum, purchased the building about 12 years ago; although my lease is up there is a very small increase that didn't really factor into my decision," he told us. "Basically, the neighborhood is changing. The store has run its course. I've had my employees running it for years because I have my hands in other pots and it's just not making enough money to pay people to run it."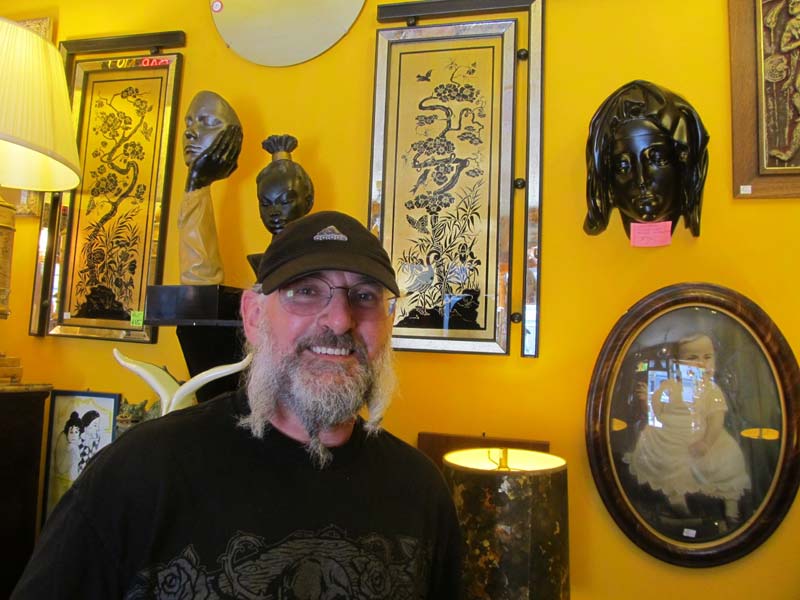 Kerry in 2012. (Photo: Patricia Corrigan/Hoodline)
Michael mentioned that since 2009, margins on the sales of furniture have decreased and estate sales (one of the store's main sources of inventory) have gotten more expensive and more competitive. Additionally, clients used to call him him to pick up furniture, but now they post on Craigslist and only call when items don't sell online, leaving the "dregs," he says.
"We used to cater to roommates and students; people in the neighborhood just no longer want what we have," Kerry said. "People are spending all their money on rent, so they're going to Ikea.  We've racked our brains over the years, especially the last 2-3 years, and tried a lot of things. This is just a sign of the times. The little stores are getting forced out."
Kerry also noted that there is not the foot traffic there once was in the Lower Haight, a perspective echoed by Devon Chulick of DSF, which also announced its closure this week in another blow to the neighborhood's stock of daytime retail outfits. (In case you're keeping track, Zero Friends closed in December, and Merch closed earlier this month for a building retrofit.)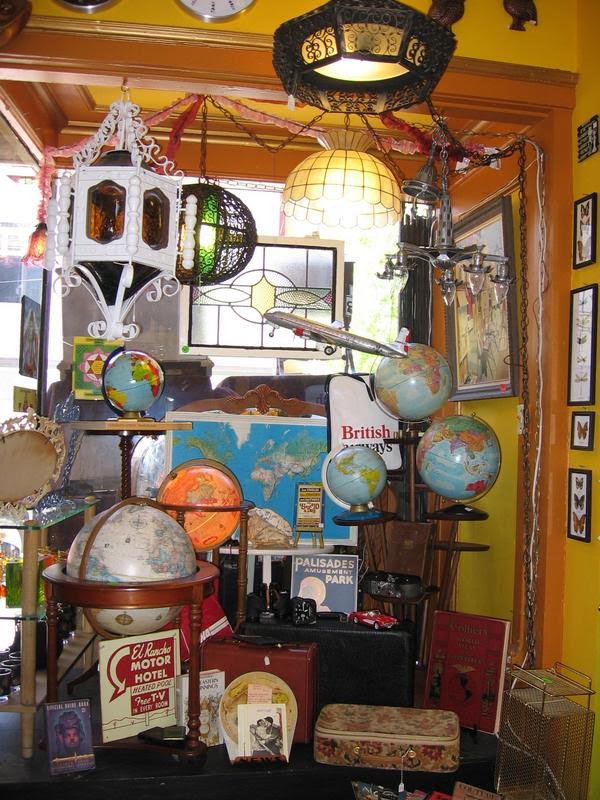 Photo: Tim McElreavy 
As for the two long-time employees of Mickey's Monkey, Donna Bautista and Tim McElreavy, they are Michael's top concern and are both currently looking for other employment.
When asked what comes next, Bautista said, "This is really difficult to me because this was my retirement job. I was a teamster for DHL for 40 years, and for the first time in my life I have to think about coming up with a resume. I love interacting with the customers, but even more so, I love interacting with the dogs. So I'm thinking about an opportunity to work in a pet store, or dog boarding or daycare."
Kerry says that for the past five years he has been selling his stuff at the collaborative vintage store Stuff (150 Valencia St.), where he rents a space and there is more room for high-end furniture. He'll continue to maintain that space, he says, and some of the Pierce Street store's inventory will be transferred over, although the Stuff space is not large. 
Mickey's Monkey is slated to close at the end of February or beginning of March, and is currently offering 20 percent off mirrors and lamps, as well as 25 percent off jewelry. When it gets close to the end, Kerry says, there'll be a big blow-out sale.
For more on Mickey's Monkey, check out our 2012 interview with Michael Kerry. And thanks to tipster Brandon B. for the heads-up.