Got an event you want the neighborhood to know about? To be included in our next North Beach weekly roundup, please submit it at this link by Tuesday evening.
---
If you survived all the rain this week without shaking your fist angrily at the sky and booking a flight for Maui, then you're just in time for our weekly roundup of the latest news around North Beach. Let's get at it.
After a month on the job as District 3 Supervisor, Aaron Peskin sat down with us to share his thoughts on topics affecting the neighborhood, including housing, crime and the Central Subway line.
The clock is ticking on that last one, as the already faint hope of extending the line to the site of the former Pagoda Theater (1731 Powell St.) is soon to evaporate, with a condo developer planning on breaking ground there as soon as the end of the month. 
The North Point Theater (295 Bay St.) hasn't shown a movie since July 1997, when the original Men in Black was in theaters. But the location is about to welcome a new tenant: Goodwill, which is opening a new headquarters there this spring. While it won't include a thrift store, it will include offices for about 65 people, a community training room and center, and workforce services.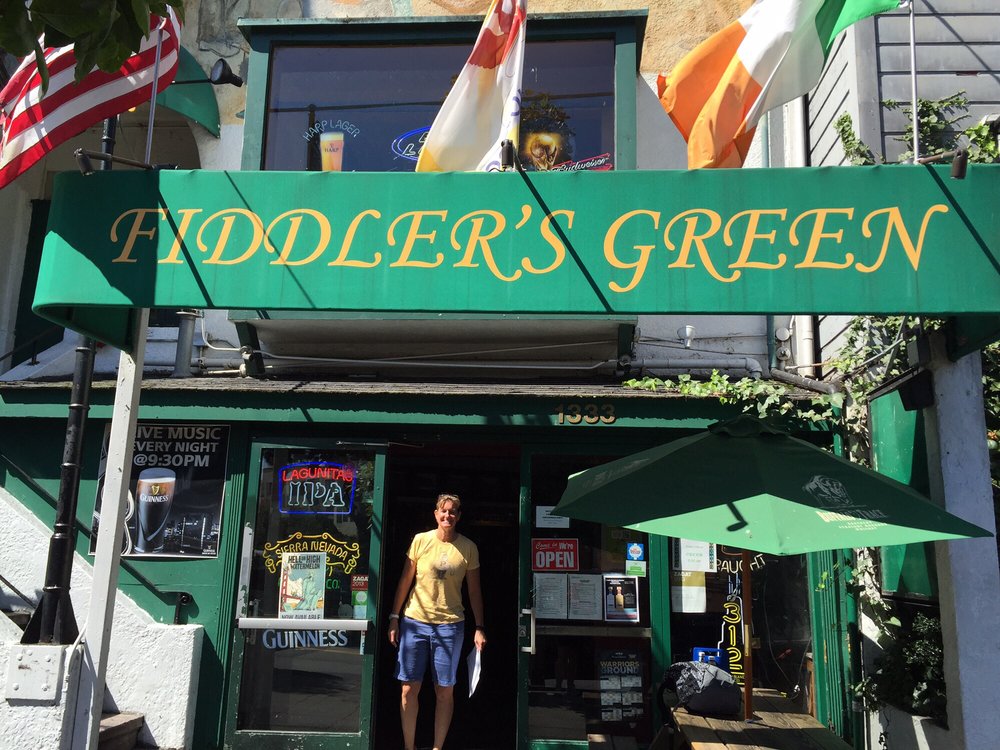 Photo: Janice G./Yelp

Good news for Guinness drinkers: not only is Fiddler's Green (1333 Columbus Ave.) planning to re-open after a short hiatus, but a complete remodel is planned on finishing by St. Patrick's Day. Sláinte!
In other restaurant/bar news, Pier 23 has been closed recently to install a new dining room floor, but re-opens this Friday, with plenty of music on tap to check out.

Paparikas, an Asian-fusion fast food restaurant, is opening soon in the former Evergreen Cafe (645 Clay St.) Co-owner Peter Wu is still working on the menu, but plans on a variety of Asian dishes for the FiDi lunch crowd.
Down the street at 713 Clay, Chronicle food critic Michael Bauer reviewed the new incarnation of Sam Wo. He says the space "retains its special character," and "will begin to feel even more like the original when the windows fog over with layers of grease and the already well-worn stools become as creaky as their predecessors."
Tony's Pizza Napoletana (1570 Stockton St.) popped up in the news a couple of times this week: head chef Laura Meyer made the 2016 Forbes 30 under 30 list, which highlighted her various culinary achievements and her teaching work at the International School of Pizza. (We're furious with our high school guidance counselors for not pointing out this was a thing.) Tony's also introduced a $100 pizza this week: the "Super Gold Pie," topped with gold flakes and white truffles, was created in honor of Super Bowl 50, with all proceeds going to the SF-Marin Food Bank and St. Anthony's San Francisco.
Now that its new bathroom is good to go, Washington Square Park is getting a better drinking fountain as well, thanks to the city's new Drink Tap program. The water station will offer a bubbler for people, a bottle spigot for filling bottles, a filler for dog bowls, and a possible new place for Santacon attendees to pass out.

Police have released video of a potential suspect in last month's brutal homicide of local artist Stuart Jackson, and are asking the public to help identify him. The person of interest is described as "male; black, mixed race or Hispanic; 25-35 years old, 6' in height with a muscular build and clean[shaven]." Let's start this year off on the right foot and help catch this guy.

In other crime news, Telegraph Hill residents met with SFPD Central Station Capt. David Lazar and Peskin this week to discuss the recent mugging at Green and Montgomery. Despite the relatively low crime rate in Telegraph Hill, Capt. Lazar agreed to take all officers on a walking tour to familiarize them with the area in the coming weeks.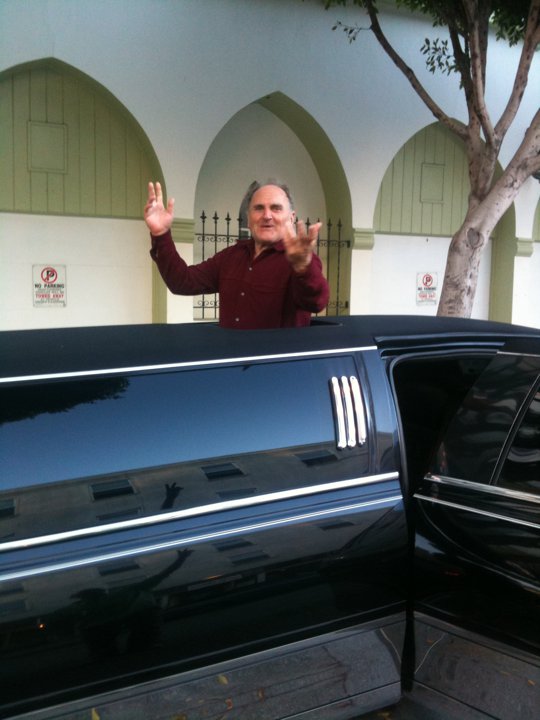 Roy Mottini. (Photo: Ida Zoubi/Facebook)

Finally, some sad news: local fixture Roy Mottini—who we interviewed just last month—passed away in his sleep on Monday. "Heaven is probably a lot noisier at the moment," one neighbor said, while another said Roy has gone to see "that Great Haberdasher in the sky." A memorial will be held in late January or early February, but for now, condolences may be sent to Caffè Trieste (601 Vallejo St.)
Now, a look at your weekend events. This weekend kicks off with the year's first slate of First Friday events, including a performance by Vic & Jules at Modern Eden Gallery (801 Greenwich St.); an exhibit by Kevin Brown & John Perino and Friends at the Live Worms Gallery (1345 Grant Ave.); and a display of The Kenneth Cathcart Images and rare SF photography at Tom's Beautiful Sexy Hair (701 Greenwich St.). The Telegraph Hill Gallery (491 Greenwich St.) is also featuring its latest exhibition, Sojourn, starting at 6pm. As always, be sure to check out the First Friday website for a full list of events and participating vendors. 
Here's some other events to check out around the neighborhood:
Friday, January 8th


Saturday, January 9th




Sunday, January 10th


Did we miss anything? Please let us know, and enjoy your weekend.