A lightning-fast sushi restaurant turnover took place in the Lower Haight over the holidays, after Raijin Sushi, which occupied 531 Haight St. for almost two years, closed its doors in mid-December. Two weeks later, a new awning, name and menu appeared for Hot Zushi, which is now open for business.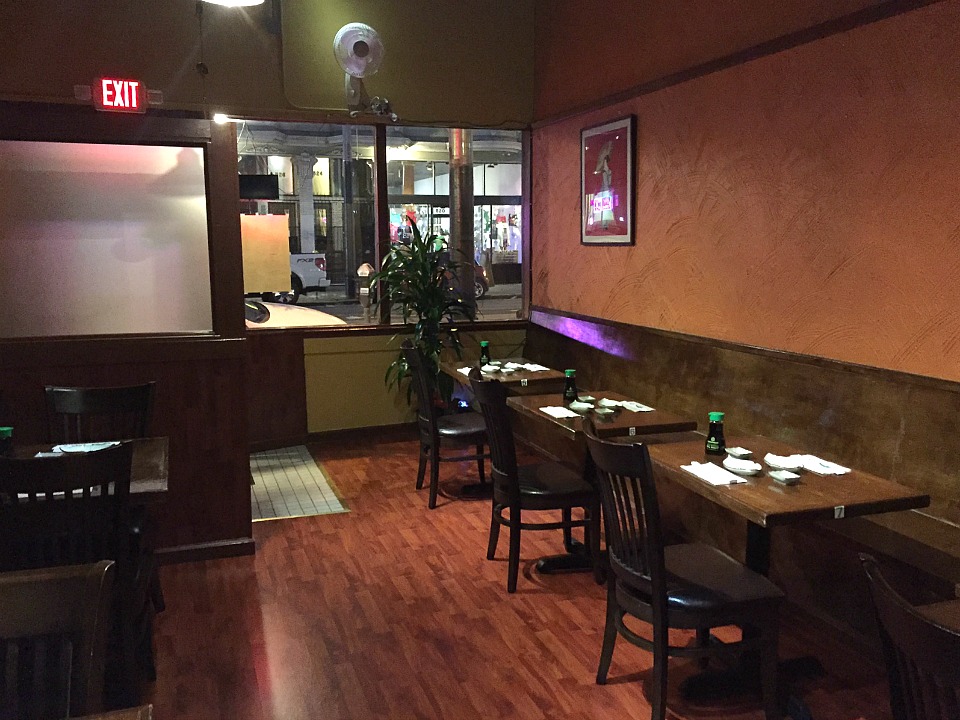 The exterior of the restaurant has been updated with a fresh coat of paint and a flaming red sign, but inside, not much appears to have changed. "We kept it all the same, it was fine!" said the manager, laughing, when we stopped by. 
But one thing that has changed is the menu, which has some unusual new items like butterfish nachos (butterfish, guacamole, jalapeños and spicy pineapple salsa on gyoza chips, $10) and a baked crab hand roll (crispy potatoes, sesame, soy bean paper with spicy sriracha aioli, $6).
The sushi menu has also changed significantly. While basic nigiri and sashimi are still available, "we offer a more California style of sushi than Raijin," the manager told us. "We have a great selection of rolls." One example is the Hot Stuff, with crabmeat and shrimp tempura inside, topped with torched hamachi, jalapeno, tobiko, spicy aioli and ponzu ($13.50).
The Lower Haight has doubled its Japanese restaurant options in the past year. Iza Ramen opened on Fillmore in October, and Nara took over the former Greenburger space last February. And of course, Sushi Raw has held it down on Haight between Pierce and Steiner for years. (One Japanese spot did depart: Sushi 509, which is now the Korean-influenced Stone Bowl.)
So far, Yelp reviews for Hot Zushi have been glowing—it curren holds a five-star rating. "I was a little nervous that Hot Zushi only had one Yelp review," wrote Katie B. "Turns out they just opened last week! I was in the mood for some pretty simple rolls, which were great. The fish was fresh and the rolls are really reasonably priced. The staff was also super friendly and thoughtful in checking menu items for my food allergy."
Hot Zushi is open Tuesday-Sunday, 5:30-10pm. Have you stopped by? If so, what did you think?